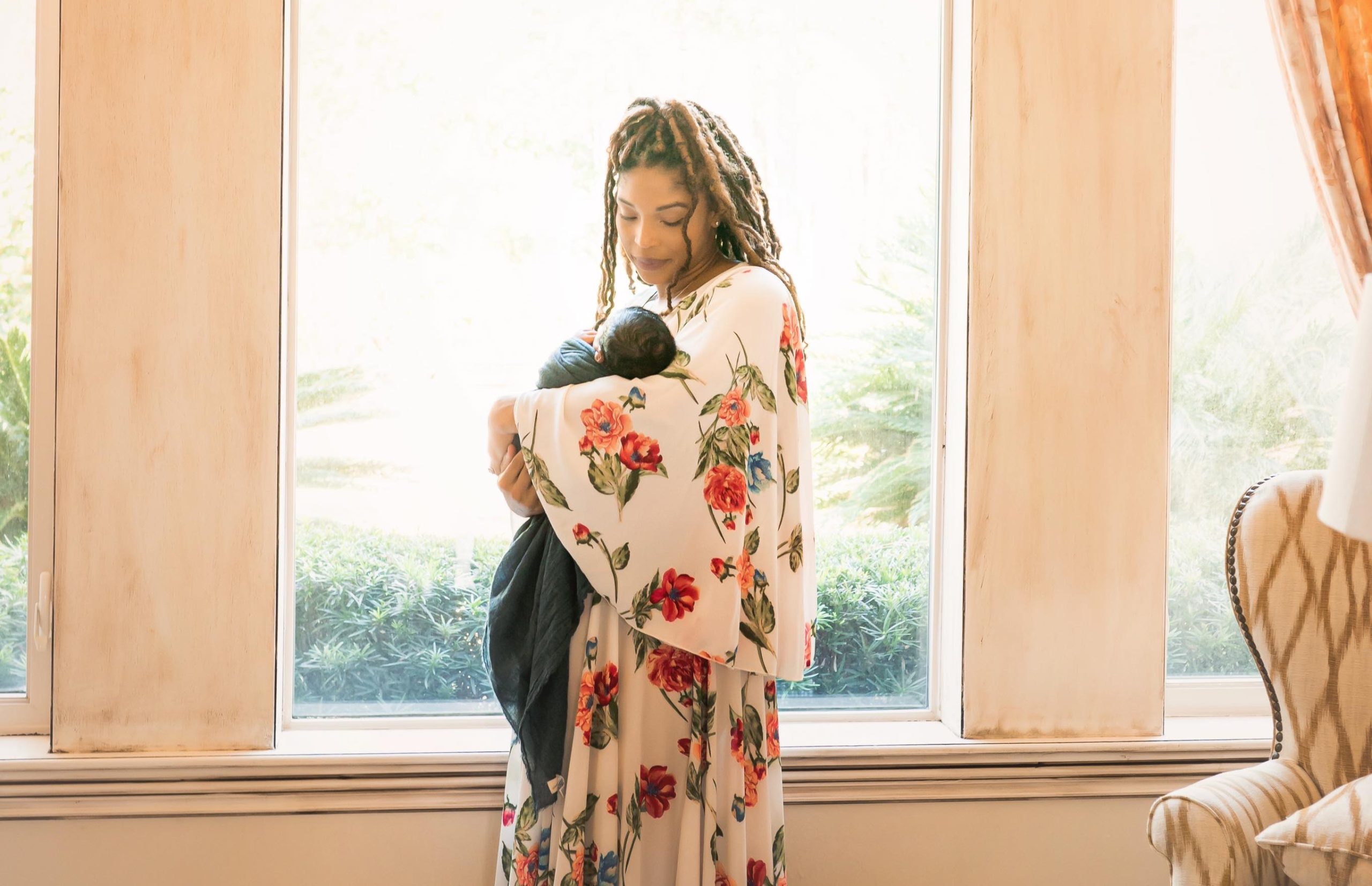 Whenever a friend who is contemplating having kids or is entering the motherhood journey asks me what it's like, it feels almost impossible to sum up. Motherhood is a thing that must be lived in order to truly get it. I can say "You will be tired," but you just don't understand the level of mombie exhaustion until it is a lived experience. Am I right? *Looks for the nods of the endlessly tired moms reading and shaking their heads in agreement.*
I always say it is the most challenging blessing you will ever receive, and though that is the best way I will ever be able to articulate it, I figured I would have some fun and give you year one (and beyond) in GIFs and memes because… 2021.
The perfect foreshadowing of the work to come. Nobody works harder than a mother. There is no one that has more expected from them than a mother. The load we bear is immeasurable, and when you become a mother, it is kind of like becoming a superhero, but it starts like this…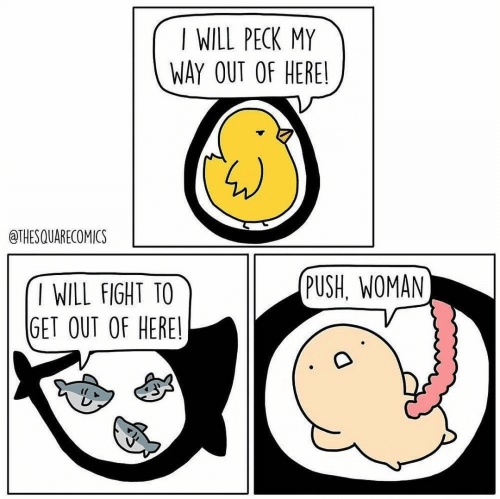 The first few days are a mixture of pure bliss and legit fright. You love this little person who has filled your heart instantly, but then you start to question whether you are properly equipped to care for something so fragile and perfect in this crazy world we live in.
Yay… you've made it through week one!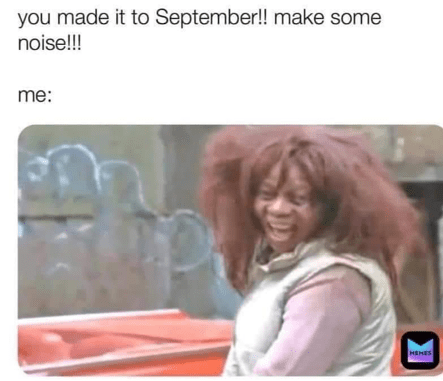 Remember earlier when I mentioned mombie mode? Months two and three when the baby may still have their days and nights switched and is eating around the clock is when it gets real. Don't worry, it gets better… eventually. Spoiler alert: You may never get back to pre-kid sleep.
The next few months are the "Got ya!" months. Somehow when you feel like you are managing and getting into a routine, there is another milestone that kind of starts you over. Oh, you thought we were sleeping through the night? Got ya! Four-month sleep regression. Think you can pee in peace? Nope, I am learning how to roll over and scream if I get stuck. These are the months when you may have to double-check whether you brushed your teeth or showered.
Oddly enough, this is when the infamous phantom baby cries become a thing. I don't know why, but somehow, after becoming a mother, the pipes in the shower always sound like a baby. More specifically, your baby… crying.
By month six or seven we are getting in a groove, and you are looking forward to all the milestones. Yay, we rolled over. Woohoo! We are crawling. Solid food, we are coming for you!
But then you realize that with every milestone they reach, the challenge of keeping them alive increases. I mean, are you even a mother if a child never rolled off a bed or a couch? *laughs nervously*
And if you haven't realized it by now, dads, with their useless breasts, are amazing — but also this.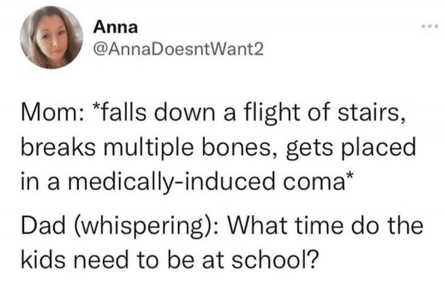 We are in month 10, and you have officially hit the stage where their full personality is showing, and you are continuously in awe of the way this little human is changing daily and changing your world.
Yay! You made it to a year. Cheers to you for surviving (and maybe even thriving).
And finally…