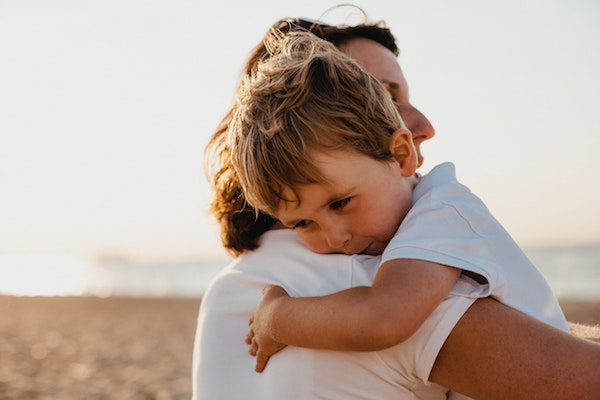 Prioritizing one-on-one time with my children daily has been fantastic for our relationship. I grew up the oldest of seven children, and I have very few individual memories with my parents. I have no doubt as a first child, I was smothered with all the love and attention. However, as I grew older and the siblings multiplied, I found myself wishing I could have a little more time by myself with Mom and Dad. I never felt like I wasn't loved. Still, individual time with my parents was limited, and I often wonder what it would have been like to have daddy-daughter dates or brunch with my mom.
I can only imagine what it is like trying to spread your time between so many kids. I have absolutely no bitter feelings about growing up with so many people under one roof. We made the best memories together, and I am grateful for those moments. I reluctantly say, "I only have three kids," because quite frankly, three kids are more than enough. I have more of an opportunity to spread my time out with my babies, and I'm taking advantage of that.
A year ago, I made a promise to myself that I would carve out time every single day to do something individually with my kids. It may be something as simple as reading them a bedtime story without their siblings, throwing a ball outside, or even taking just one of the kids with me to run errands. I mean, let's be honest here; we do things together most of the time because it's just easier that way. However, I've noticed how much the kids enjoy alone time with their mommy. It really makes them feel so special to have my undivided attention, and I can see their excitement. I know I only have a few more years with my oldest son before hanging out with mom doesn't seem so cool. I take advantage of all the moments when my kids say things like, "Mommy, will you hold me?" or "Mommy, can we play outside together?" Even amid my most stressful days, I take a moment to pause and think about how these moments with my little ones are fleeting.
I'm here for all the one-on-one chocolate pancake brunch dates with my 8-year-old, tea parties with my 5-year-old, and building forts with my 4-year-old. I want them to look back and remember all the special family moments and have all the memories of their mama. I'm making individual time for each of my kids because they deserve my undivided attention and love, even during life's busiest seasons.
What is your favorite one-on-one activity to do with your little ones?