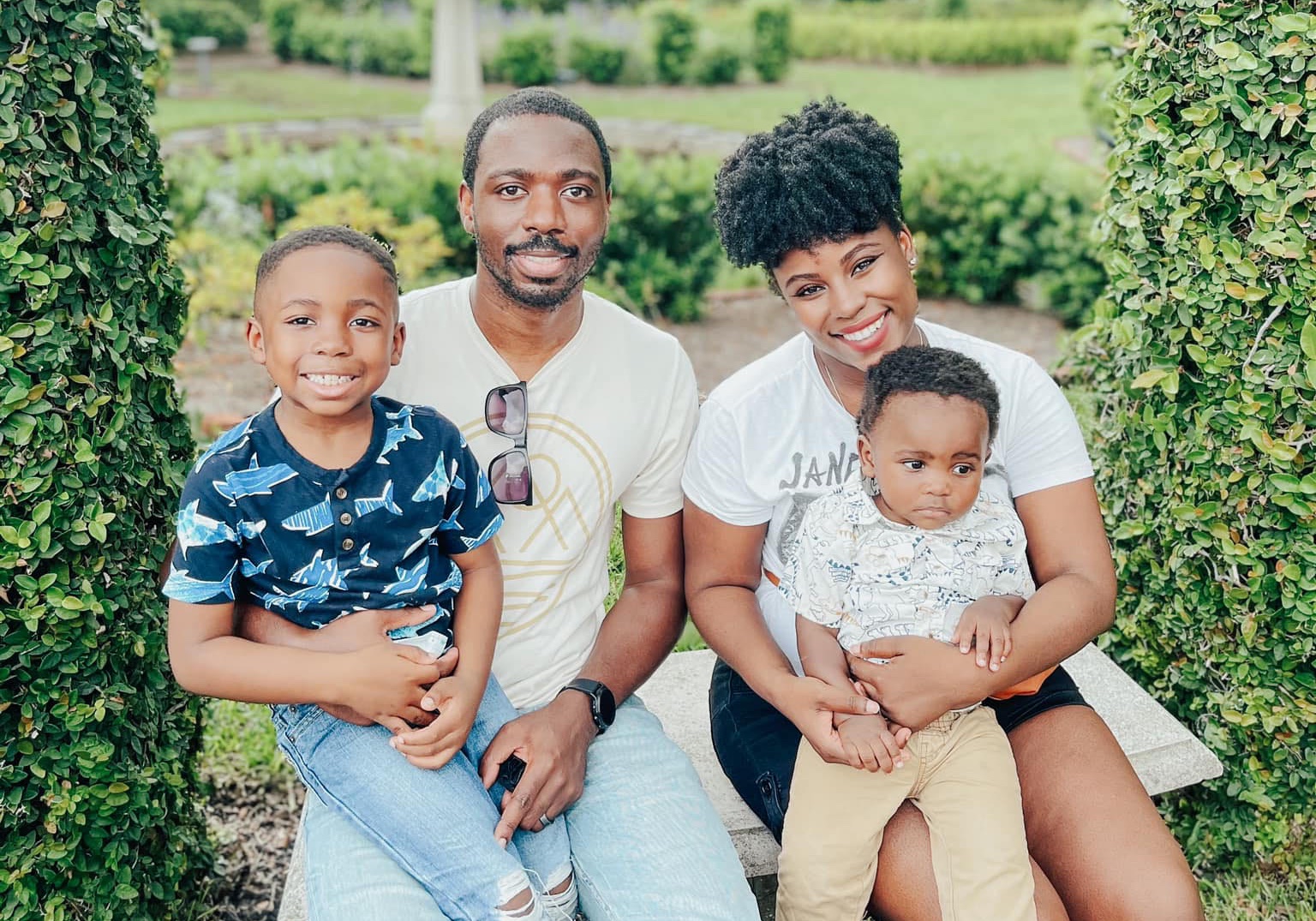 JACKSON WHO?! Everything and everyone I've known is rooted in South Florida. Then my boss waltzed in, presenting my husband and I (yes, we're crazy enough to work together) with an offer we couldn't refuse. Long story short, my husband and I packed up our two boys, a 5-year-old and a 3-month-old, and our belongings and drove four hours to Duuuvaaallll.
I knew that moving to Jacksonville would mean leaving behind my sense of comfort and familiarity. Starting over was naturally expected. However, never did I think I would be starting over as a mom, especially since this is my second go-round. So how can that be?!
I left behind my family and friends. They were my village. My village truly understood the assignment. They helped raise my 5-year-old from sun up to sundown. I figured, "How hard could it be the second time around without their help?" Boy, was I wrong! I underestimated how good I had it. For example, I was fortunate enough not to go through those sleepless nights with my firstborn because all hands were on deck.
Unfortunately, the same could not be said for my youngest. Since moving to Jacksonville, I had to define what motherhood looked like to me. Initially, I relied on What to Expect When You're Expecting. I didn't want to phone in my village letting them know I couldn't handle it. Trying to cultivate my independence was a game of tug-of-war. Then out of nowhere here comes my mommy confidence. I was suddenly calling all the shots. There was no one over my shoulders telling me how to hold my baby, the best hack to relieve hiccups, and what outfits were proper for my boys. Bath times and bedtimes were set. FYI, I sleep trained my 3-month-old like a boss (insert MC Hammer dancing to "Can't Touch This"). The air fryer and slow cooker became a game-changer. We were breezing through homework. And no one was touching our family game night! My village was redefined. My village became my husband and my two boys. We all chipped in (yes, my 3-month-old included), making it easier for all of us.  All of sudden, my shoulders went down with ease.
In summary, there are plenty of benefits to having a village, and I'm thankful for all the help that was provided to me. The help I was getting hindered me to a degree. I learned so much from them, but I think I relied on them too much. My independence was almost nonexistent. In this day and age, I knew that could not be. As it turned out, moving to Jacksonville with no friends and family was a blessing in disguise. I was able to find my voice all while changing the narrative. I was given a second chance as a mother and set the tone for my immediate family. As a bonus, I was able to create my own village within, realizing together we can!