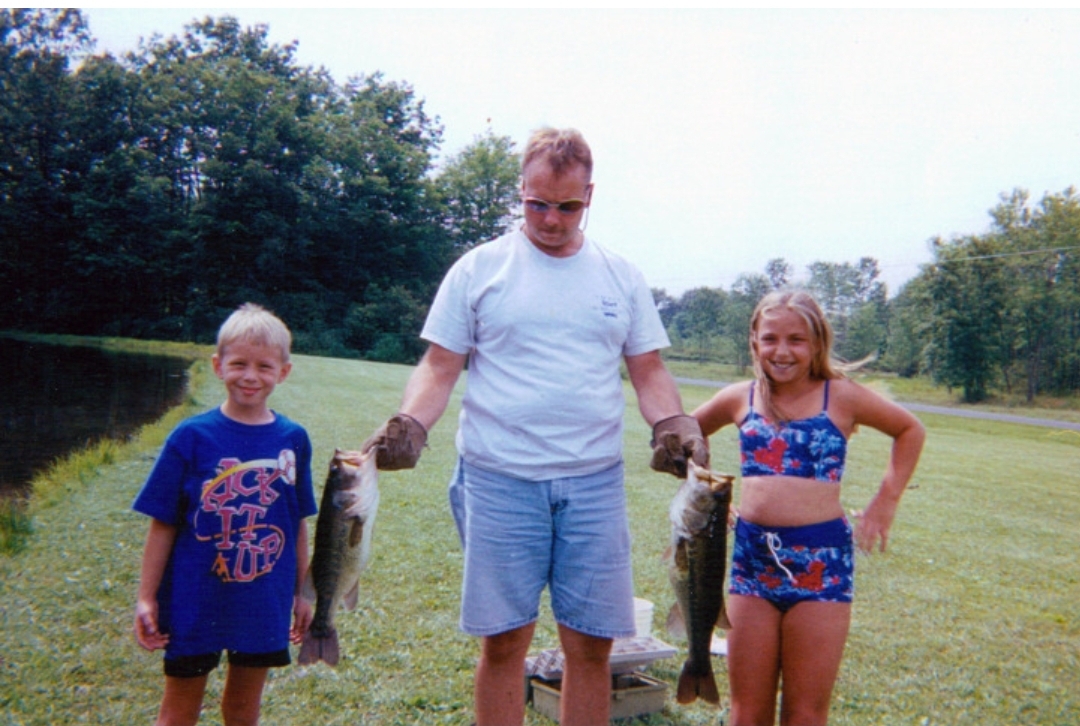 I am almost 30 years old, and when I hear a bird sing a certain tune or the breeze carries a whiff of a certain smell, I immediately think about my favorite place in the U.S. — and that is my family home in Ohio. In fact, it was in the midst of a cool May breeze (and my family making travel plans at the beginning of May) that I decided to take my son and fly up to our family home. It was during this trip that I realized I was Ms. I-N-D-E-P-E-N-D-E-N-T (you sang it, too, don't lie) and a good mother.
The trip to Ohio also broke my heart in many ways. How does the saying go? "The more things change, the more they stay the same." I realized this statement was true the moment we drove up our long driveway, as I was fighting back tears. With my grandparents no longer with us, I was the head adult in charge and had a tiny human in tow. I realized my days were no longer structured the way they used to be, and the memories I had of Ohio were to remain in the stillness of photographs.
One of the reasons for this trip was to let my son experience Ohio in the summertime, the way I used to as a child. Where our home is, it feels like you're taking a step back in time — to simpler days. The town is so small that if you live in the city, the mailman still delivers mail on foot, plus… Long John Silver's is there, too.
Early in the morning, Grandma would wake up and make some coffee. My brother and I would already be awake and watching TV in the living room and getting ready for the day. My dad, brother, and I would go behind the garage to dig for worms and then walk over to the lake to catch some fish. I've done more fishing in that lake in Ohio during every summer trip than I have ever done in my entire life living in Florida.
We would spend the afternoons alternating between swimming in the pool, doing tricks off the diving board, and riding the lawn mower up and down the hills and all around the large property. It was our way of drying off while we waited for Grandma and Grandpa to get ready for dinner. We would make a trip into town for Long John Silver's — something that no longer exists in these parts of Florida.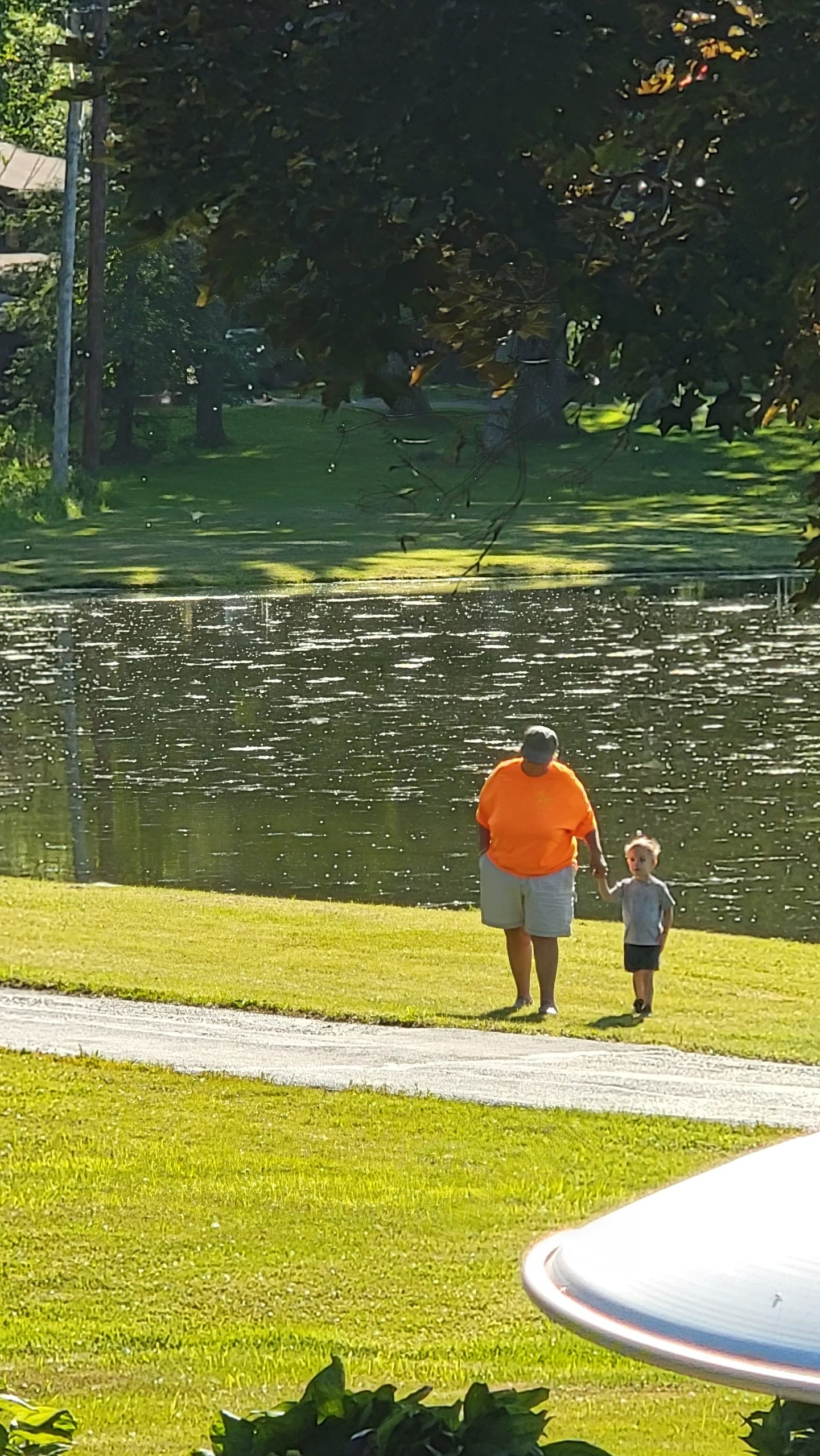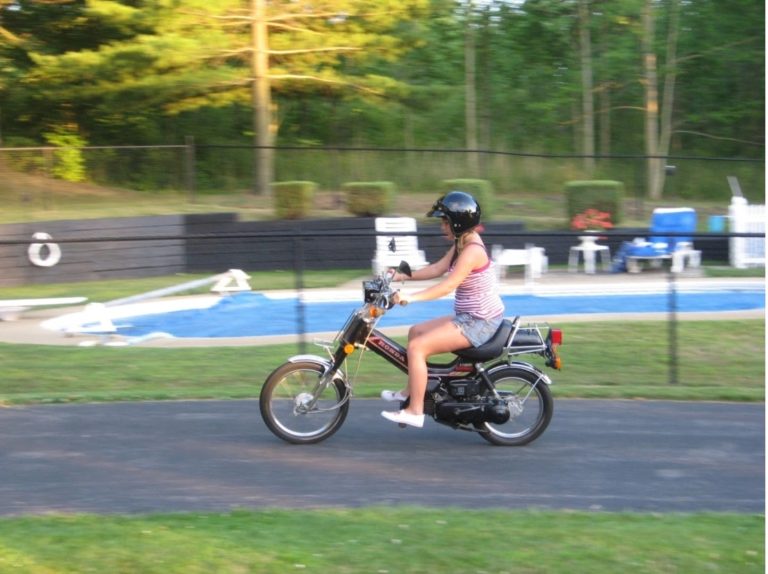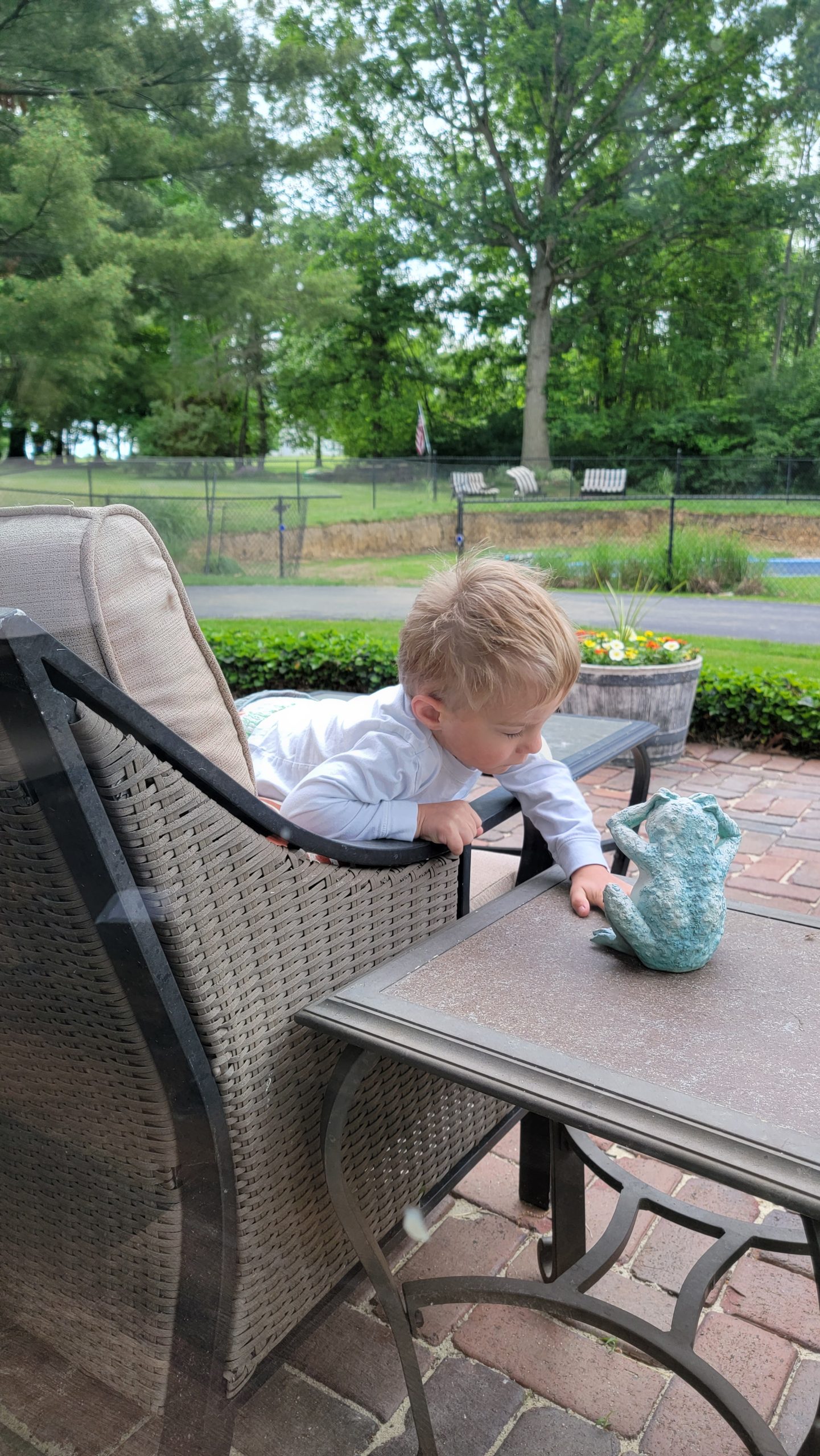 Finally, our evenings were spent riding my dad's first motorcycle from 1980-something and catching lightning bugs in the low 70-degree temperatures. Summertime up north is such an incredible experience. I was fortunate enough to have the time I did in Ohio with my grandparents and my little brother — all of who are no longer with us. But this trip my son and I ventured on meant I was able to introduce him to the same experiences I had.
We didn't fish in the lake… but we enjoyed a walk around it, trying to search for fish. He was fascinated by the "snow" as cottonwood trees were in bloom and got to ride around the tractor with my aunt. The pool wasn't quite ready for us, but that didn't stop us from sitting in the garden and running around the yard. The lightning bugs would come out well after bedtime, so I sat on my grandmother's bed and watched the few of them dance across the yard. A blip here and there, and then another and another.
For as much as I wanted to recreate the same memories I had as a child, I had to accept that those days simply didn't exist anymore. The same people weren't around anymore and times are different. But none of these things stopped me from making memories with my son. I think the most beautiful part of it all is that while I spent time with my son in a place that holds so much meaning to me, I felt connected to those who are no longer with us. With every bird song, I heard my grandmother, and with every breeze, I could smell the fresh-cut lawn after my grandfather finished mowing, and with every lightning bug blip, I saw my brother and me running across the field to catch them.
The saying goes, "The more things change, the more they stay the same…" and it could not be more true.