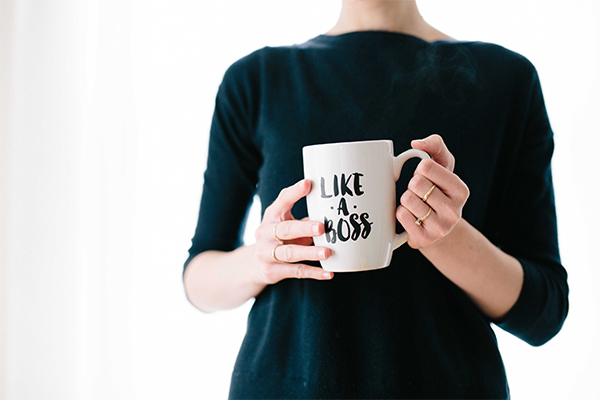 Did you know that in September, more than 80% of the more than one million people who had left the workforce were women? The percent of American women working is the lowest since 1988. Why? During COVID, parents, especially mothers, have been forced to choose between their children and their jobs — doubly so mothers of elementary school-aged children. These moms were counting on their children being in school so they could work. And then in many areas of the country kids couldn't go to school in the fall, and young children couldn't manage hours of virtual lessons by themselves, let alone stay home all day without an adult. So the moms did what moms always do — and put their children first and their careers and selves last.
COVID showed many organizations that working from home was actually a great opportunity to reduce overhead costs and that productivity wasn't lost. Strong companies come out stronger after a crisis and even take advantage of one to get even better. Others don't. It makes me so angry to think: There are so many ways companies can make work-life balance work during a normal year, they just choose not to. So many people, moms especially and disproportionately, experienced that this year. We all know better now that working from home can and even should be done, can be done well, and can even be more productive.
This very fortunately was not my situation this year. I am deeply thankful to be where I am and for the support I have. And I praised the heavens over and over that I was not employed at some of the former places I've worked at when COVID hit. I am grateful to have my husband, who also has a great employer, working from home. I appreciate that if we have a sick kid, I don't have to take a day off of work because they can zone out in front of the TV while he works at the kitchen table. But there were huge numbers of women who dropped out of the workforce this year because of inflexibility on the part of employers. And that's terrifying. It means setbacks for years for women in the workforce, women who won't have the opportunities to reach their potential, make a difference for and mentor the women coming after them, or help shape organizational culture so any gains made for women aren't lost.
According to the 2020 Women in the Workplace study, co-authored by McKinsey and LeanIn.org: 1 in 4 women are now considering leaving the workplace or downshifting their careers. As many as two million women could leave corporate America. And updated data from 2018 revealed that 67.5 percent of Black mothers and 41.4 percent of Latina mothers were the primary or sole breadwinners for their families, compared with 37 percent of white mothers, according to Diana Boesch, a policy analyst at the Center for American Progress. So that means women of color are, once again, at a disproportionate disadvantage.
We all know moms are already superhuman. We are already doing far more than our fair share of work and home. Yes, we choose to have children, but we also need those children educated and cared for in order to work. If the perfect employee is one dedicated completely to their job, when are we allowed to just be humans? If the best mother is completely dedicated to her children, when is she allowed to have a job that is personally, professionally, and financially fulfilling something in her soul other than catering to tiny people? Few moms can choose between "just" being a mom and working; most have to work to survive. COVID brought all of that into sharp focus and showed how disparately our society views the value of a mother and the value of a great employee.
Dear Employer: If you are hiring people you don't trust to work from home, why are you hiring them in the first place?
Dear Employer: Yes I know, if you do it for one person, you have to do it for everyone. Do you really think every single one of your employees is going to have a baby/sick kid/sick parent/family emergency all on the same day of the same week of the same month every day of the year? Exactly.
Dear Employer: I know, I know, there are some bad eggs out there. Don't assume we're all bad eggs and will take advantage of working from home. But if you want to keep your good employees, don't blame them for one person's transgressions. Because the good ones will leave.
I get it. Not all jobs can or should be done from home, virtually, or otherwise. Sometimes it just isn't possible. For example, we all realized how incredible teachers are this year when we had to sit down and teach first-grade math to a kid who just wanted to play. All I am saying is that where it is possible to work from home, to be flexible, to let moms be something more than just employees and employees be more than just headcount, it should be possible. Employers want good employees who stay, champion the company, and help build it. Moms want to be good employees — and they are, with some support and creativity.
Surely we can all meet in the middle. Because we moms are already halfway there.