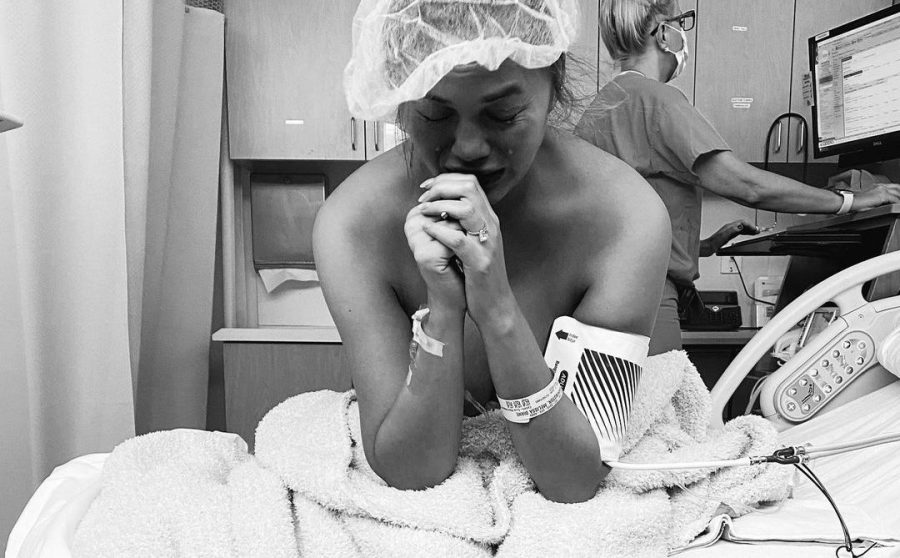 I hadn't planned on writing anything about pregnancy loss this year. Sometimes it feels like maybe I talk about it too much. Sometimes it feels like it's not something that people want to be reminded about. (Especially from a woman who is fortunate enough to have held babies in her arms.) And sometimes I desperately hope that, if I ignore it, the pain will go away.
But then this happened. And this poor woman, who fiercely, bravely and without filtering her grief, opened her entire heart to the world and was met with shame. Seeing her pain addressed with anything other than total support and sympathy ripped my fresh and tender wounds right open. My heart pounds, my stomach drops, and tears sting my eyes, as a giant lump forms in my throat whenever I read about her miscarriage. And on National Pregnancy and Infant Loss Remembrance Day, I can't stop thinking about it.
I'm filled with the dread, panic, and anguish that I have felt not once, or even twice, but THREE times. Three times I've stared at an ultrasound screen and seen the shape of my precious, precious baby without the glorious flicker of a beating heart. Three times, I have failed to provide that helpless little human what he and she and he needed to live. Three times I have walked through the world, shared an office, hugged my family, grabbed a coffee, attended a meeting, helped a friend, spoke to a stranger, all with my dead baby inside of me. Three times I have had a miscarriage. I am not 1 in 4, I am 3 out of 5.
I'm not sorry if you're uncomfortable reading this. I'm not sorry if you shake your head, wondering why someone would share something like this. I'm not sorry if your intentions are pure, but you say the wrong thing. I'm not sorry for any of that because I'm too busy being sorry for letting down my children in the worst way imaginable. For being unable to give them a safe space.
What I wrote last year about miscarriage was rooted in honesty, but it's not comprehensive. I think about people in my life at that time who didn't even try to comprehend what was happening. Thankfully I'm not important enough to have anonymous strangers adding insult to unimaginable injury, but I did have less-than-supportive people permeating my life. Filling my head with their insensitive self-centeredness and gaslighting me into moving on from this major life event. And now, I feel relieved to have rid myself of them.  I continually seek gratitude and peace for having lost the promise of a precious baby, but some days, I break down. Some days, even a year after, I get angry and resentful. And that's okay, too.
I am Chrissy Teigen — and so are you. Chrissy Teigen is all of us. She deserves the love you would want if God-forbid you were to ever find yourself in that unimaginable position. And if — for some disgusting and heartless reason — you feel like she doesn't represent the heart and soul of the motherhood experience, then I ask you to imagine yourself faced with living a day with your unborn baby inside of you, knowing you will never see them live. And if you're unable to do that then, at the very least, keep your mouth shut.
For any woman who has endured the loss of a pregnancy, a stillbirth, a miscarriage, or an infant — your suffering is valid. Don't ever feel like you can't share it — publicly or privately. Chrissy Teigen is all of us, and we all have your back.