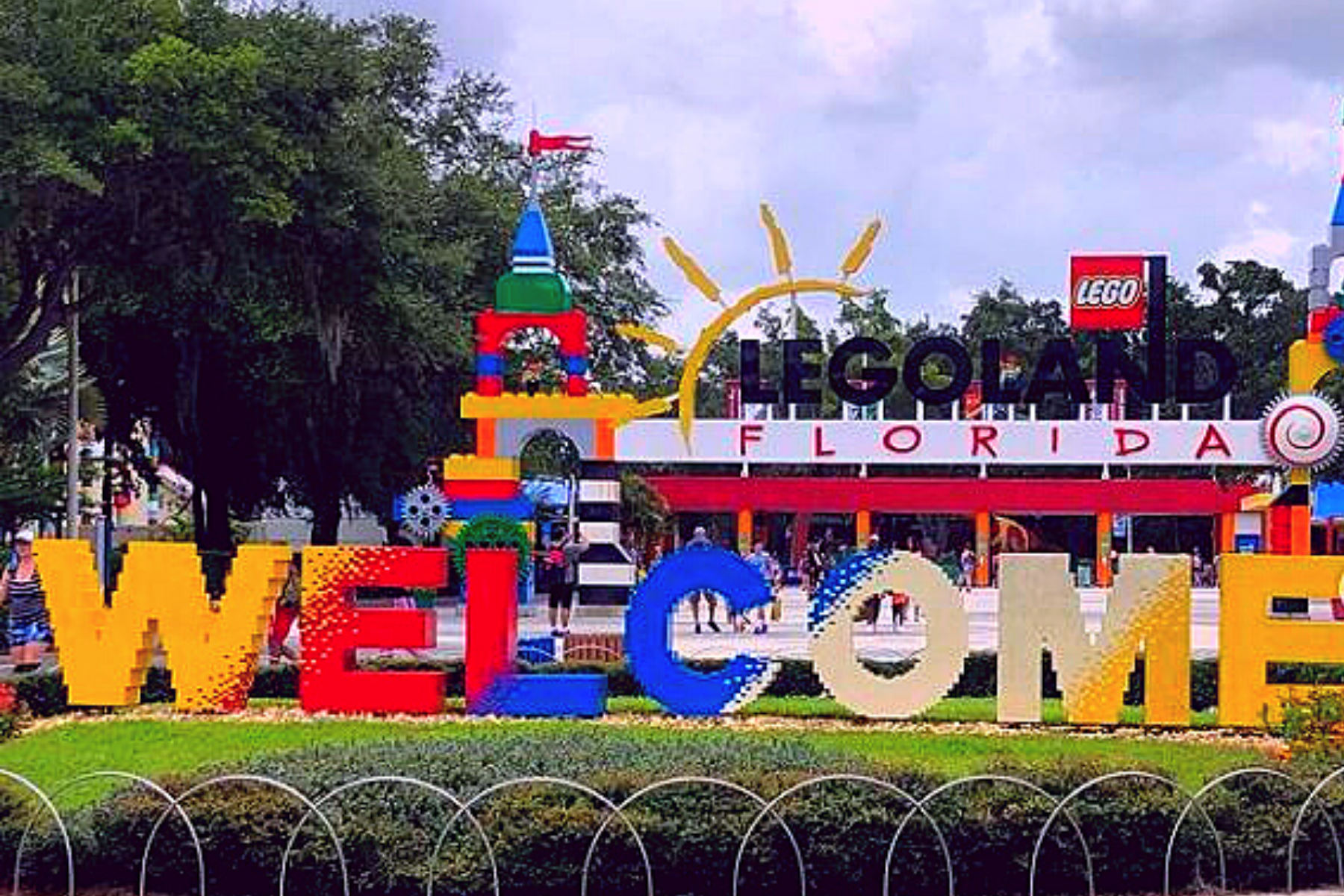 My daughter's birthday was coming up, and I debated between a birthday party or a trip. LEGOLAND® won by a popular vote, and I began planning, which is my favorite part of the trip preparation. Because I'm a thrifty mom, I found loads of helpful time- and money-saving tips for those venturing to LEGOLAND.
1. Find a nearby hotel. While LEGOLAND-themed hotels are unique and a must-visit, we opted to stay in a hotel close to LEGOLAND during this trip. Courtyard by Marriott Winter Haven is less than a mile away and is in the same parking lot as Publix.
2. Seek out ticket discounts. Several discounts are currently available online but can change at any moment. Click on each discount for the direct link!
3. Know the parking and entrance details. Check the hours of operation in advance. Times vary by the day of the week. If it is a weekend, get there an extra hour early to park and enter. If possible, go during the week instead of the weekend. If you are going on the weekend, try getting to the water park before they open because they do reach capacity on weekends, and once it is full, they won't let you in. You can prepay for your parking in advance, which will save you a few minutes in line.
4. Download the LEGOLAND app. This app is fantastic. It has a map that is so easy to navigate while inside the park. It also has all the attractions listed by height, which helped me plan all our stops. You can view showtimes, wait times for each ride, and dining options, including online ordering.
5. Consider the wait times. Typically LEGOLAND is not as busy as your Disney parks, but if you want to avoid the waiting lines, start with the farthest rides. The best advice that was given to me was to start from the left of the carousel. This has saved us a lot of time. There were hardly any lines after 3 p.m., and my kids rode all the rides they wanted to ride.
6. Plan your food and drinks. You are allowed to bring food and drinks inside the park. Coolers larger than 8.5″ by 6″ are not permitted. I used a convenient backpack cooler. We stopped by Publix, which is very close to LEGOLAND, and got all the snacks and sandwiches for the day. I froze several water bottles, and we had cool water to drink as it got hot throughout the day. We sat in Cypress Gardens and enjoyed the beautiful views while eating lunch. It was a total win for us!
7. Don't forget extra clothes. Bring an extra pair or two for the kids, a towel, and a swimsuit for the water park or mini splash area. Check to verify that your kids' shoes are very comfortable because their feet will be sore from walking. The water park has lockers that you can rent where you can store your belongings while playing in the water.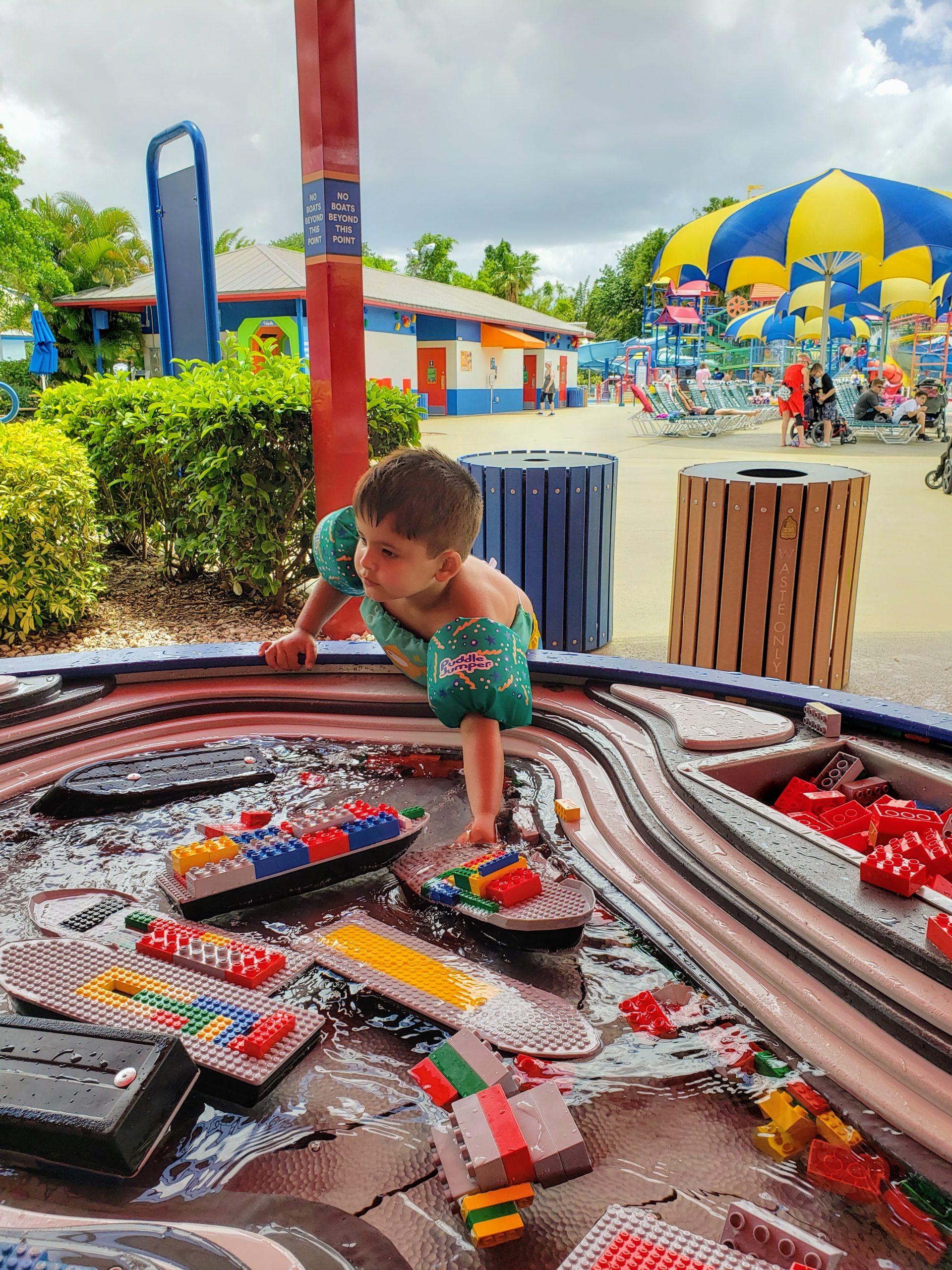 8. Have an attractions timeline. If you want to experience the whole park, it will take at least two days. I did not rush the kids and let them take the lead since it was their day to experience all the joy and discover the beauty of this place with their own precious eyes. For instance, both of my kids loved the LEGO watercraft at the Build-A-Boat attraction. They spent over an hour launching their boats while I thought they would be playing at the Joker Soaker play area. After I finally got them to see Joker Soaker, they ran in the opposite direction because of the giant bucket on top. Instead, they loved relaxing and making friends at the LEGO Wave Pool.
9. Consider a pool cabana rental. We did not, but if you plan to stay at the water park the whole day, a cabana would be helpful. A cabana rental includes two towels, a fridge stocked with bottled water, and your own host or hostess. Don't forget to bring cash for tips. If you rent a cabana, you're guaranteed entrance into the water park even if it's sold out.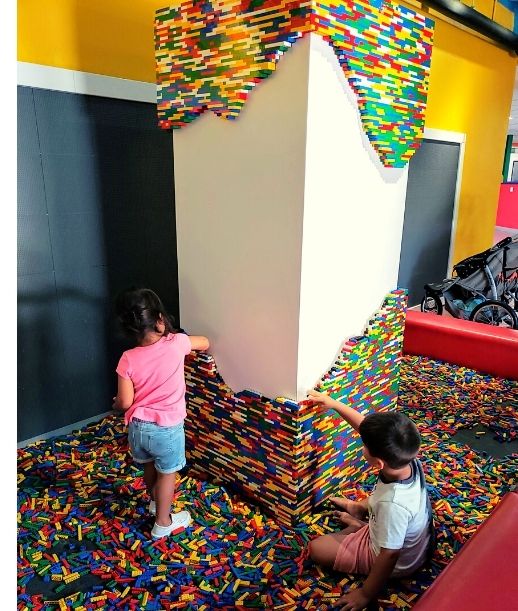 10. Hit up the Imagination Zone. If you are hot and tired, walk over to the Imagination Zone. Kids can build their own LEGO vehicle and race it with other children, amongst many other things. I was exhausted from all the walking, and it was so nice to cool off while watching them play.
11. Try Granny's Apple Fries. These fries are a must while visiting LEGOLAND. They are so good, and all three of us inhaled these in a matter of seconds. I also was able to purchase just the bowl of vanilla ice cream, which wasn't on the menu, and it was fantastic.
12. Eat at a few restaurants in Winter Haven. There are several restaurants to pick from for a perfect family dinner after the park. I've selected the most popular ones for you to take a look at: Manny's Chophouse, Ovation Bistro & Bar, Azteca D' Oro, Giovanni's New York Pizza, Harborside, and Andy's igloo Drive-In Restaurant.
If you are about to go to LEGOLAND, you are in for a good time! Enjoy every moment at this fun park and create lots of memories with your loved ones.
What LEGOLAND tips do you have? Share in the comments!