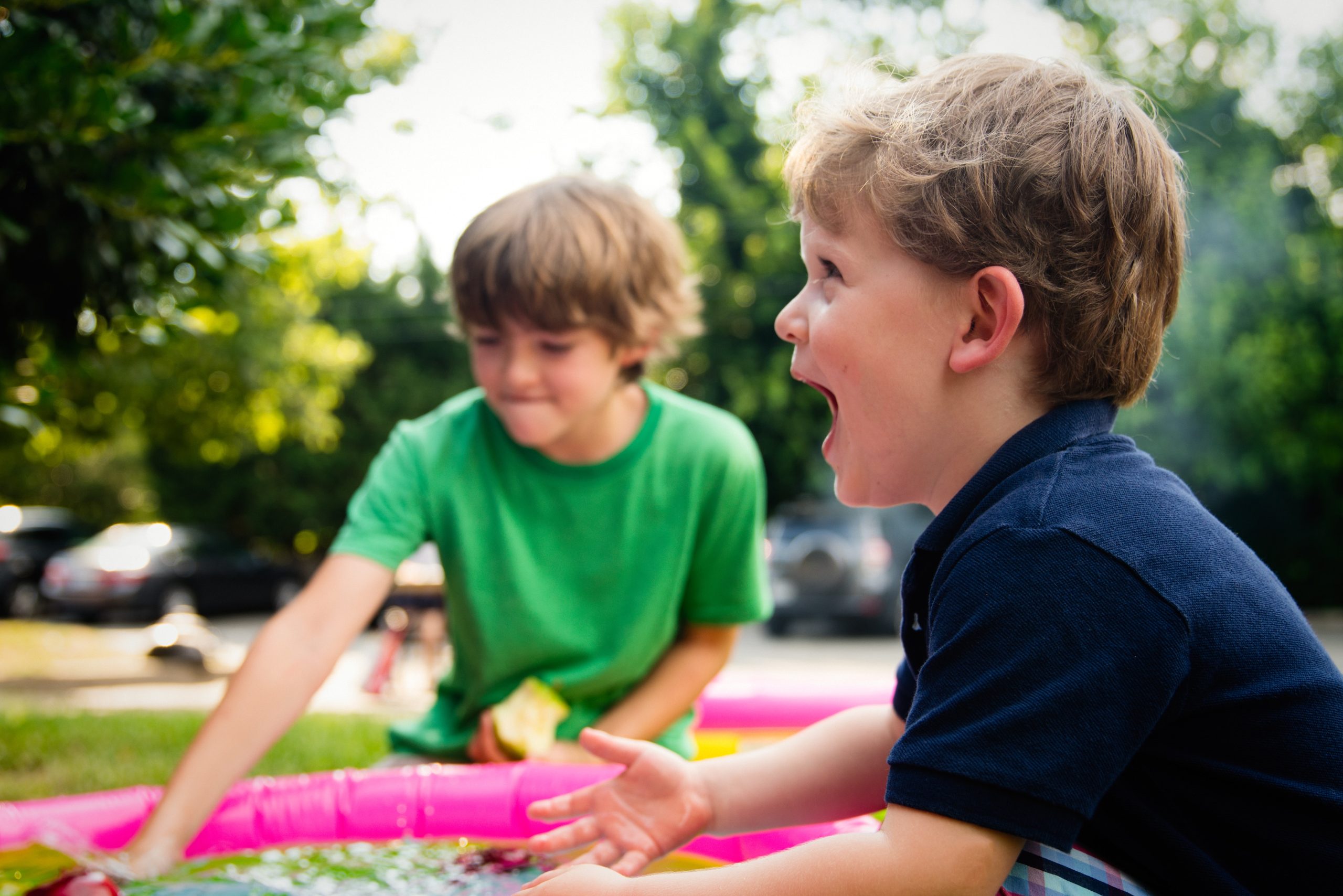 We all have that mom-friend who astounds you — she seems to have it all together, totes one kid on each hip without breaking a sweat, along with carrying an enormous diaper bag full of secret, magical tricks, and sorcery.
She is there for you when you are out and about, ready to hand over a baby wipe when your kid has popsicle slobber dripping from his chin, offering up an extra swim diaper when you need it, and providing that perfect extra snack for when your kid is hangry. Ahh, these are my people! I'd love to think I always have my crap together and aspire to do so, but truth is, I don't. This is why I love a good "Mom Hack" — it's the CliffsNotes way of looking like you know what's up. Luckily, I've collected even more of the must-know summertime Mom Hacks that will make you look like you're on your A-game, even when you don't feel like it:
For the Mom Who Needs a Little Organization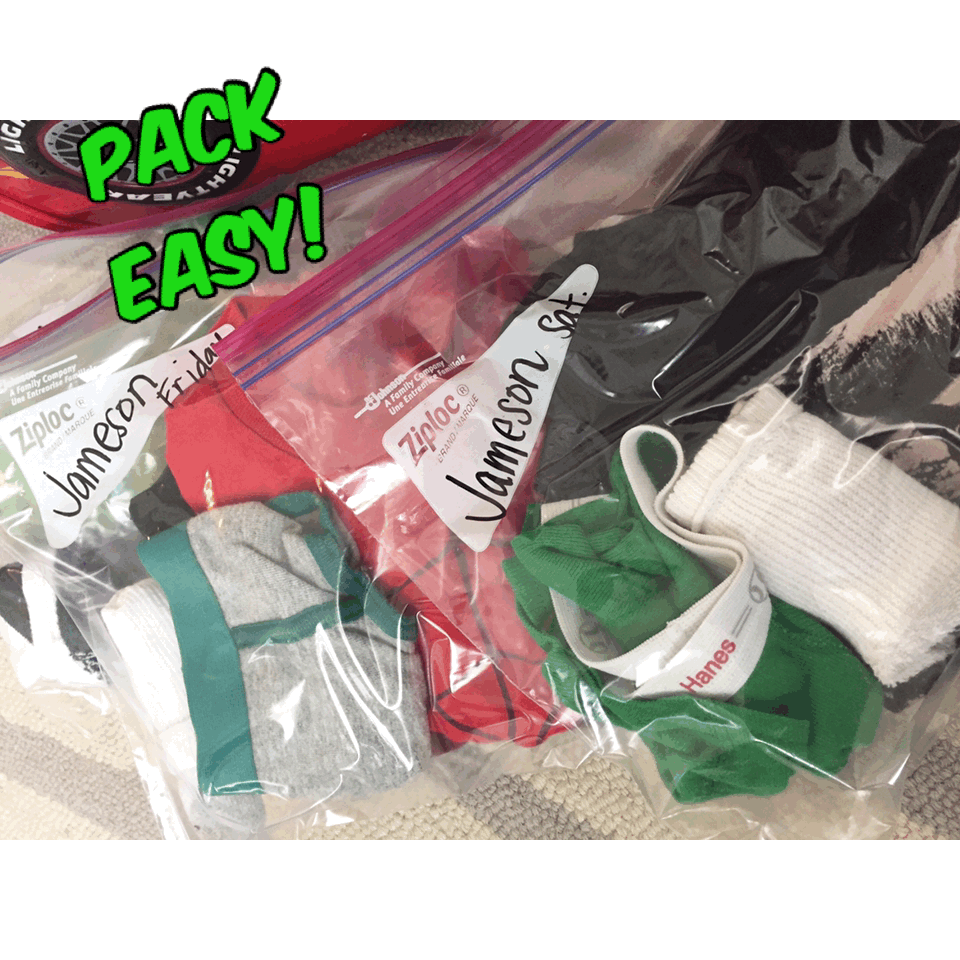 Are you going on vacation before the school year starts? Try packing your kid's outfits in separate gallon-sized Ziploc bags. I put a folded, full outfit in each bag along with socks, undies, and accessories if needed. I use a Sharpie and label it with their name and which day it will be worn. This helps me when I'm packing so I know I haven't forgotten anything, and it leaves out all of the guess work when we are on vacation. It's so simple, and when we are done with our trip, I leave the empty Ziploc bags in the suitcases to reuse for the next time.
For the Kids Who Love Surprises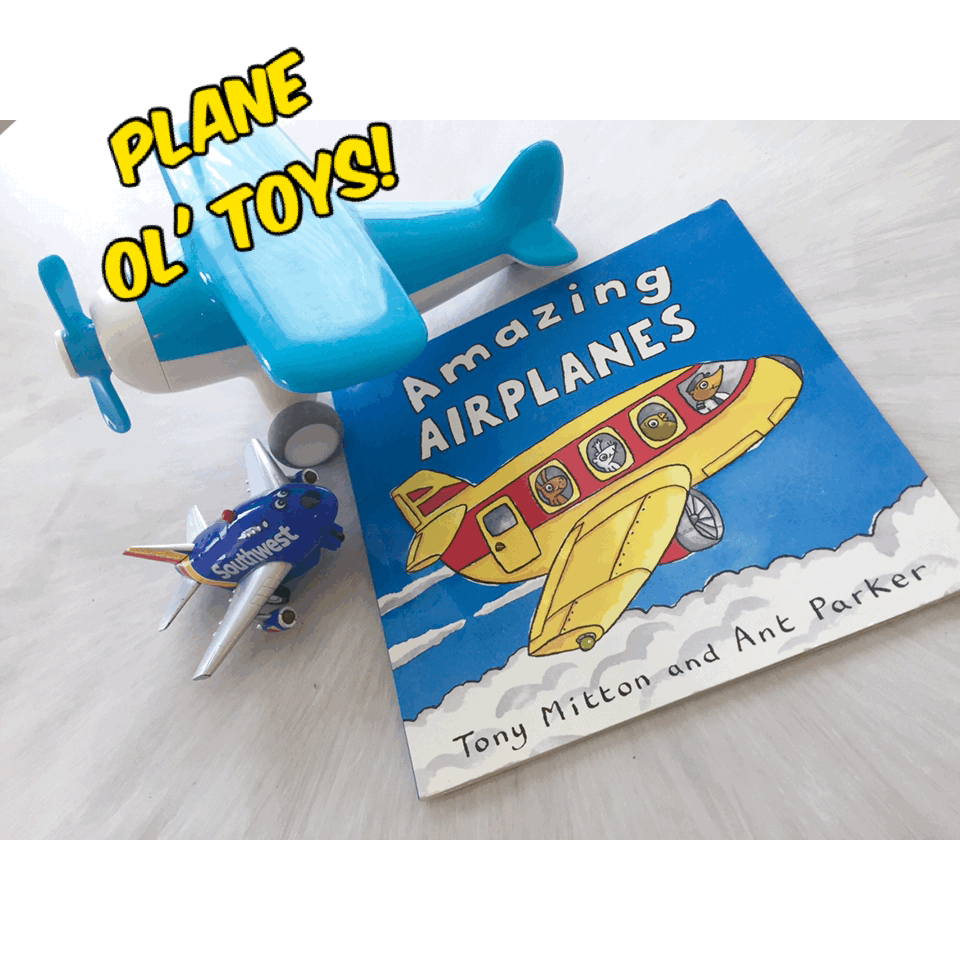 So, what if you are traveling on an airplane with your squirmy toddler who needs to be entertained? Gift wrap old toys or dollar-store toys and have them unwrap them every 30 minutes or so, depending on how far you're traveling. I personally have done this, and it was perfection! What kid doesn't want a little surprise? I even double-wrapped the toys so my son had to work extra hard to get them open. Half of the time, they just want to play with the paper anyway! Try wrapping things like pipe cleaners, a can of Play-Doh or a coloring pad and crayons — the Melissa & Doug Jumbo Triangular Crayons are my favorite for travel because they won't roll around on the tray table. You can also wrap a toy airplane and/or a book about flying and airplanes such as Amazing Airplanes by Tony Mitton.
For the Kids Who are Bored at the Restaurant Table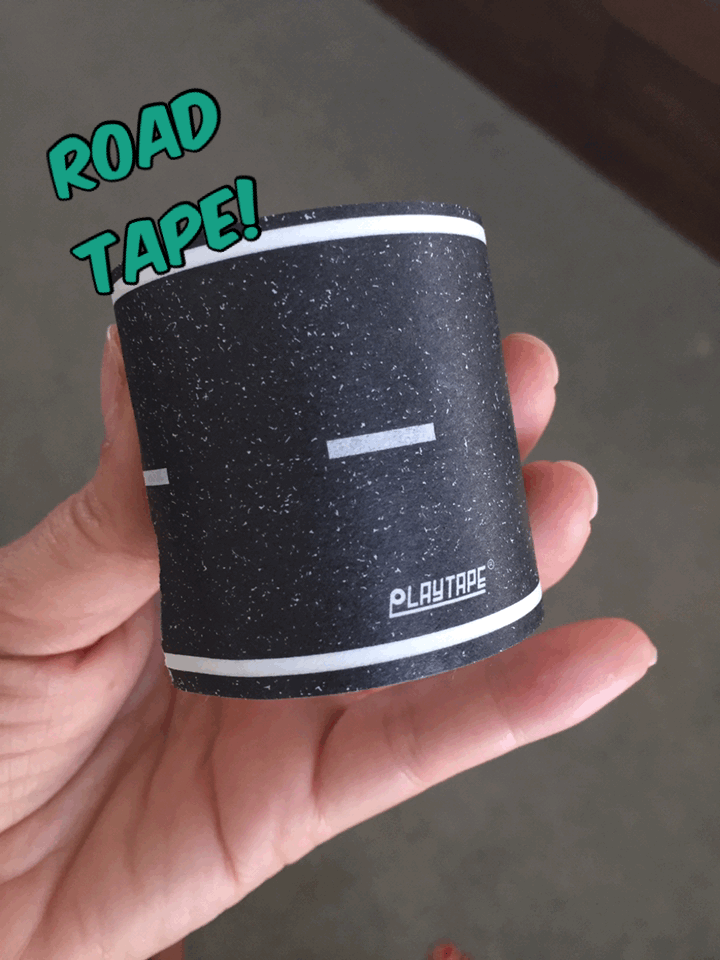 This next hack is one of my all-time favorites! If you've ever been in a restaurant and had antsy kids who just weren't feeling the coloring-page menu and yellow crayon (seriously though, that yellow crayon…why???), get yourself a roll or two of road tape or Play Tape! You will not be disappointed. This stuff is great and works well for restaurant tables, hotel rooms beds (or floors if you're not a germophobe like myself). It is similar to masking or painter's tape and lifts off most surfaces without leaving a residue. My boys love playing with their monster trucks on this portable road tape, and it keeps them happy for a good chunk of time — you may even be able to order that dessert or have another glass of wine.
For the Kids Who Won't Eat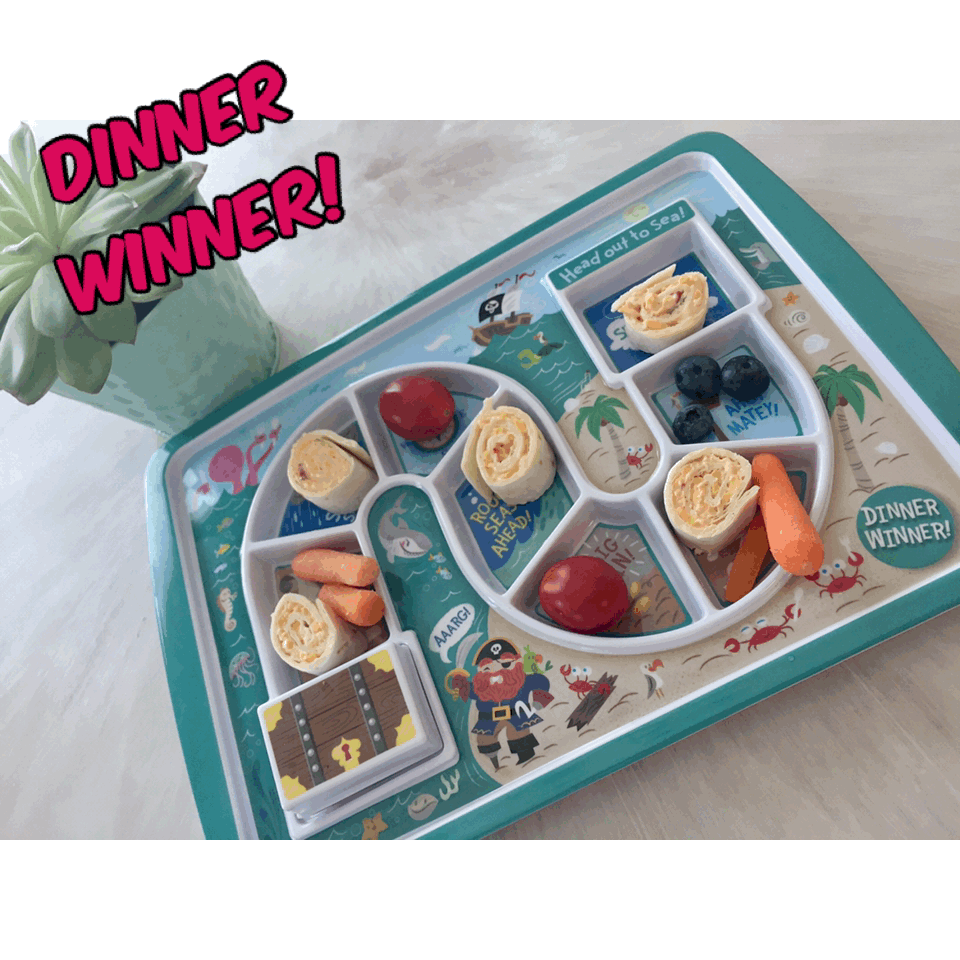 Does your child have a hard time eating all of their dinner? Or do they turn their nose up at trying new foods? I highly recommend getting the Dinner Winner plate. You can turn their meal into a board game by placing pieces of food in each of the slots with the goal of working their way to the end of the finish line where a special treat is uncovered. It is genius! My kids love the aspect of it being a "race" to the prize, but if you're not careful, they may try and uncover it before it's time. You could also leave a piece of paper at the end saying what the prize is if your kid is completely impatient and untrustworthy like mine.
For the Parents Who Need a Nice, Frozen Beverage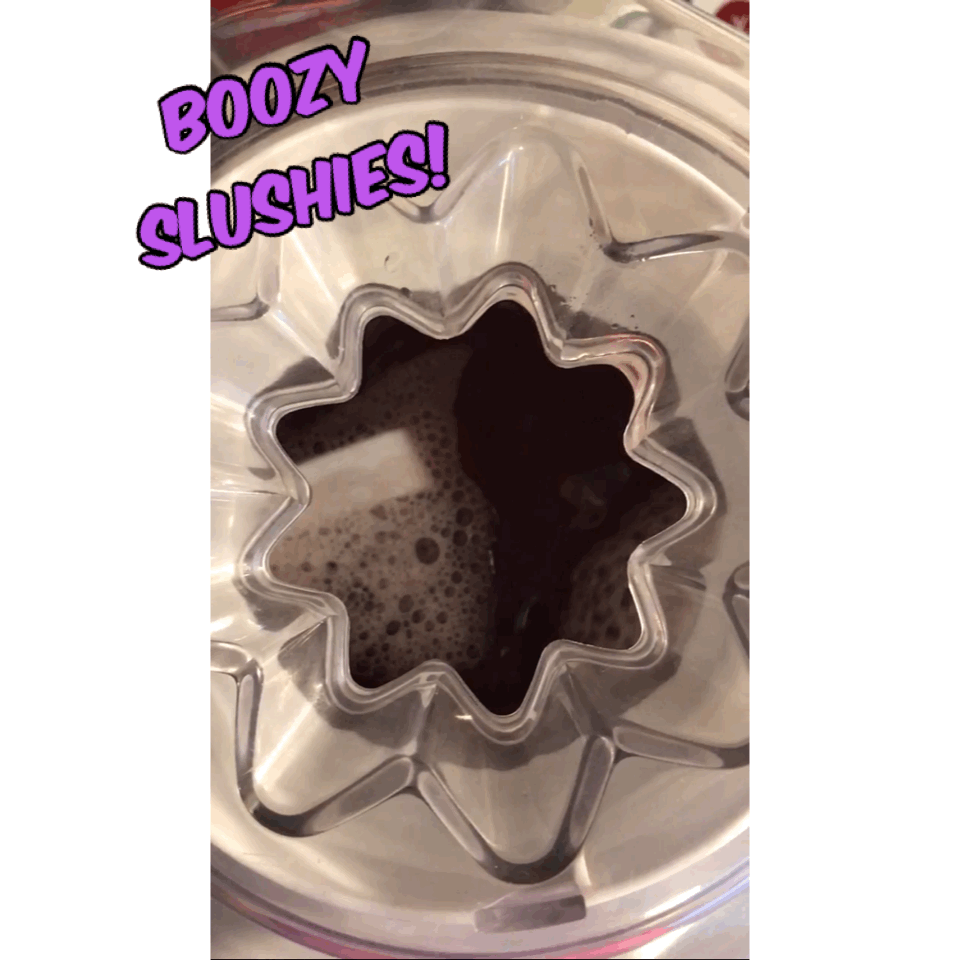 This one is for the adults out there. Do you have an ice cream machine that you registered for years ago that is sitting in a cabinet somewhere collecting dust? If you just raised your hand, look no further! Did you know you can make the most amazing, grown-up, boozy slushies from that ice cream maker? Try pureeing fresh strawberries in a blender then adding some rosé, for a delicious Strawberry Frosé. Jax Mom's Blog's very own Megan Kilis makes a perfect concoction of vodka, cranberry juice, and pineapple juice. She says, "You have to be careful because you don't use any ice, so proportions are key." She also suggests combos like vodka and OJ for frozen screwdrivers, or a refreshing vodka and lemonade. For booze-free options, churn the non-alcoholic liquid ingredients and flavorings first, then set it aside. You can add the alcohol to the rest just before serving. The options are truly endless. Thanks to Megan, we will finally make use of that appliance that seems to take up so much space, and finish off this summer in great "spirits." Cheers!