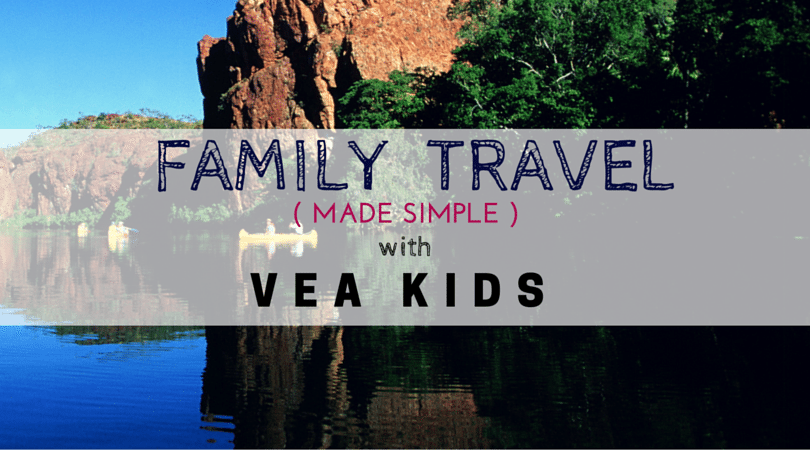 Family travel made simple — yeah, right! How could that be when I have two children in varying stages of car seats? If we were going to have a week-long vacation I would also want to drag along my stroller, travel bed, and other various gadgets. Simple doesn't even come to mind when I think of traveling with our newly-expanded family. If I had a nickel for every time my husband and I thought about spontaneously going somewhere, then deciding not to because it would be an "entire ordeal" at this phase in our life, then I would have enough money to spontaneously travel anywhere in the world. Have you felt this way with young children? It's almost enough to make you want to just stay put until "the children are older and can enjoy it more," or, "they won't need their car seats by then," or, "I don't want to cart that along with me," or whatever other excuses you have been using. No more!
With the launch of Vea Kids, family travel can truly be made simple. Skeptical? Let me explain…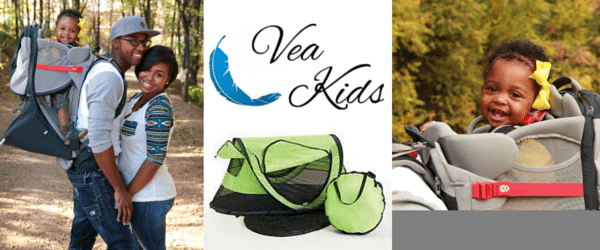 Vea (pronounced vay-uh, meaning "Journey" in Latin) Kids was founded by two dads who both loved to travel and desired to share that joy with their children and families. They were tired of the stress and hassle of it all and disappointed in the quality and selection of rental equipment available (if any) at their destinations, so they decided to do something about it.
Vea Kids was founded to provide top-quality, immaculately clean travel gear for parents, right at the destination airport. At Vea Kids we strive to make traveling with children easier.

Along with providing all of the travel essentials: car seats, play yards, strollers, kid carriers and peapod tents, they also sell essential sundries such as diapers, wipes, formula, medicines, creams, squeeze (fruit and veggie) packs, juice and snacks galore! I. Am. Sold. All of these options would significantly ease the burden of traveling with little ones.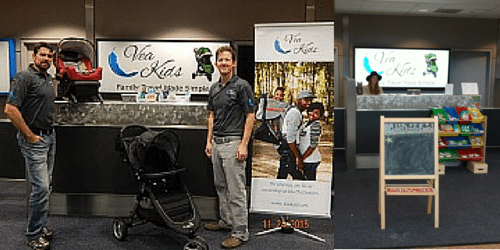 Vea Kids is currently operating in the Denver International Airport (DIA), with other airport locations to follow. This motivates me to finally book the trip to the Rockies that I have been thinking of for years. My son would love the scenery, road-tripping to Colorado attractions, and the cog railway up Pikes Peak. You can find more information about Vea Kids on their website, Facebook page, and their Twitter feed.
With the establishment of Vea Kids, the journey can truly be as rewarding as the destination!
Thank you Vea Kids for sponsoring this post. All opinions are my own.