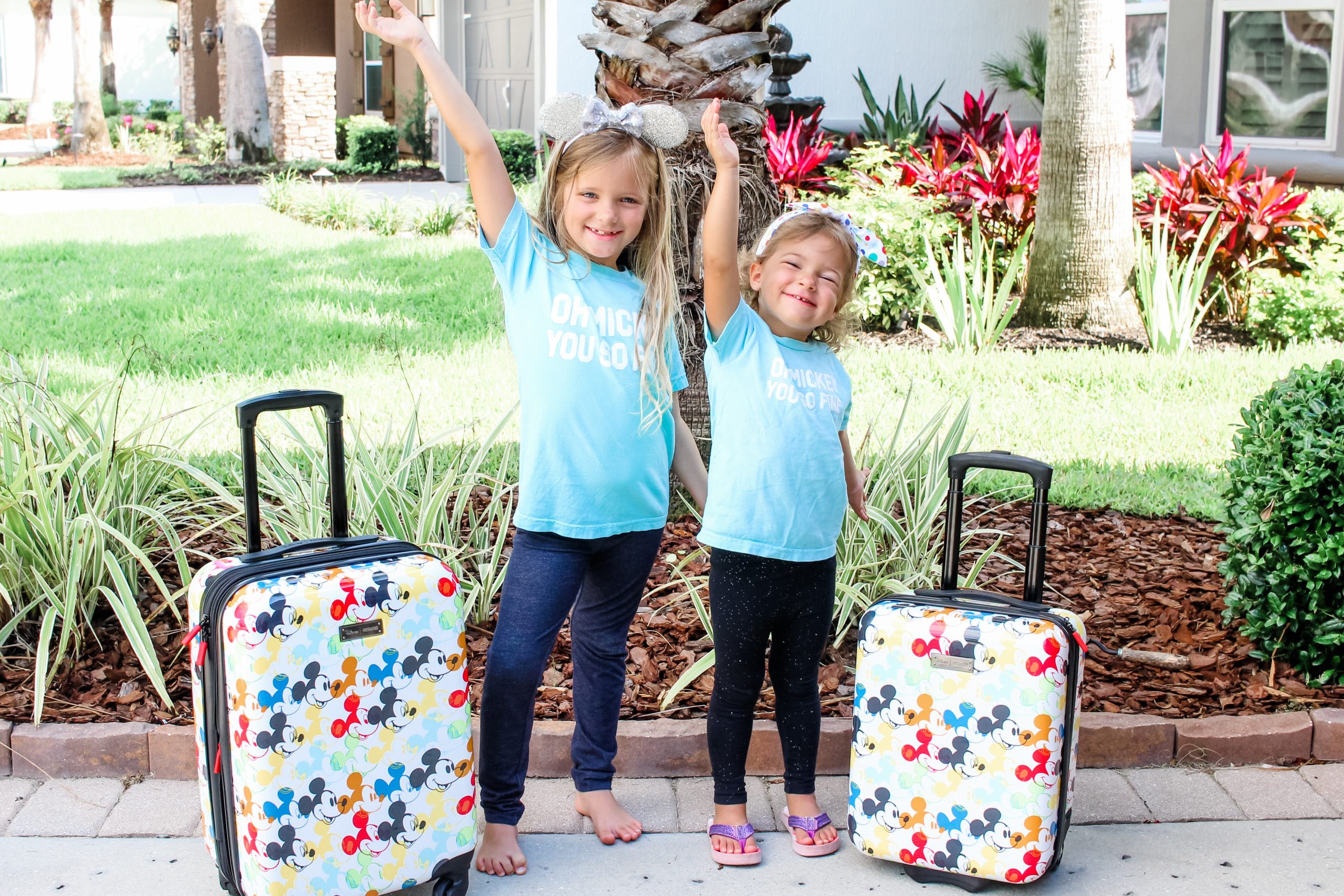 These last several months have left many of us with incredible wanderlust with a side of worry. Should we travel? What are the mask requirements in other cities and states? What if I don't feel safe flying? Should we see family? What if my family doesn't want to see me because I live in Florida, and we have had a high number of COVID cases? If you've had these thoughts, you are not alone. Clearly, there are many choices to make when it comes to holiday travel. Ultimately, you must do what's best for your family, and go with what makes you most comfortable.
As for my extended family and I, we have decided that safely seeing each other outweighs the risks. Anything can happen at any time, and COVID has already stolen many months from us. Family and friends are what keep us going throughout the year, so I really need to see and interact with my favorite people. Here is some food for thought, with some suggestions on how to possibly feel more comfortable traveling during the upcoming holidays.
Have an open and honest conversation with your family and friends. It can be awkward, as there are varying degrees of comfort with indoor gatherings in particular. My family and I largely stay outside when visiting with my in-laws (who are very healthy but are 70 and 81 years old). Thankfully here in Florida, being outside most days is very plausible. We respect the fact that they are most comfortable at their house, so most of our gatherings happen there. We often cook dinner on the grill and play baseball in their backyard.
Limit physical contact with those who are at risk. Using my in-laws as an example again — they hug our kids (ages 8, 6, and 4) but not my husband and me. We miss those hugs but totally understand and enjoy hanging out with them. When my kids visit their grandparents for their weekly board game afternoons, I shower them after school, before they go into my in-laws' house. My side of the family is also free from underlying conditions, and so I hug my siblings and my kids play and interact closely with their cousins. Keeping kids apart is hard, so we let them enjoy running and playing with kids their own age! To me, their mental health is just as important as their physical health. Part of that is playing with friends and family like the good ol' days.
Take a day trip.  If you live within a few hours of your family and/or friends, an outdoor potluck Thanksgiving dinner may be just the ticket this year. You can still get that connection with people, but not commit to being in each other's faces for days at a time!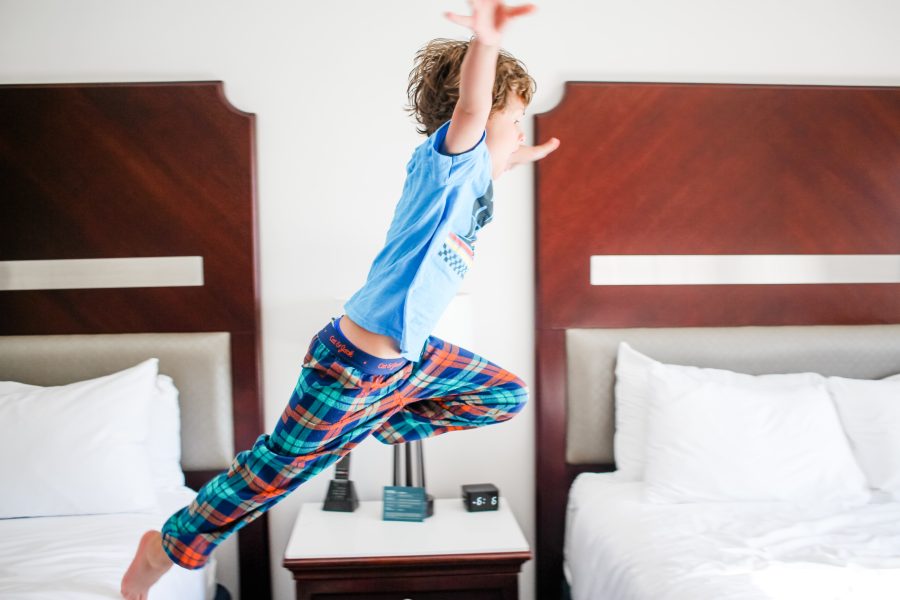 Stay at separate Airbnb properties or in a condo-style hotel or resort. Meeting up at a place that has been labeled COVID Clean can give you more peace of mind than perhaps going to dear old Aunt Sally's house that hasn't been cleaned for who knows how long! We are traveling to Georgia after Christmas and found an adorable farm on Airbnb with two bedrooms, which will give us a bit of space from the other people we will be hanging out with.
Drive instead of fly, or have both parties drive halfway and meet up. Make it an exciting road trip for the fam! Some of us now work virtually, so you could take a few extra days to explore our awesome country on the way to your destination. Lately, I have had friends explore the Georgia mountains and Asheville. These locations can keep you away from large crowds, and since they are popular destinations, there should be ample places to stay. I can't tell you how many Facebook posts I have seen that say, "This is the breath of fresh air we needed." This year has been a doozy, and a change of scenery can be very helpful.
Take a rapid COVID test before traveling. With more testing locations than ever before, finding a place to take a rapid test a day or two before your travel dates shouldn't be too hard, and it may give you the comfort you need to relax and enjoy your vacation. United Airlines is even offering the test in certain airports now.
Is flying safe? Driving may not be an option — you may not have three extra days to travel to California to see grandparents or best friends, so flying may be the best choice. So how do you navigate airports and planes safely? Hotels and most airlines have stepped up their games in terms of cleanliness (my question is, shouldn't we have been doing this all along?!). Take a peek at Harvard's study that came out recently on how flying is safer than ever. Limiting capacity and leaving middle seats empty may help reduce concerns about being in a plane.
Find activities to do together outside. Unless you are going to Pennsylvania, Maine, or somewhere else that's freezing, there may be a lot of outside activities to do with family and friends (or maybe you are a skier so the cold locations would work as well). Most places that are open still have COVID restrictions in place so they can be enjoyed safely — even Disney World has ALL the safety precautions you could ever want. Hiking, roasting marshmallows by a camp-fire, exploring state parks, or walking around outdoors in places like Helen, Georgia, could also be fun.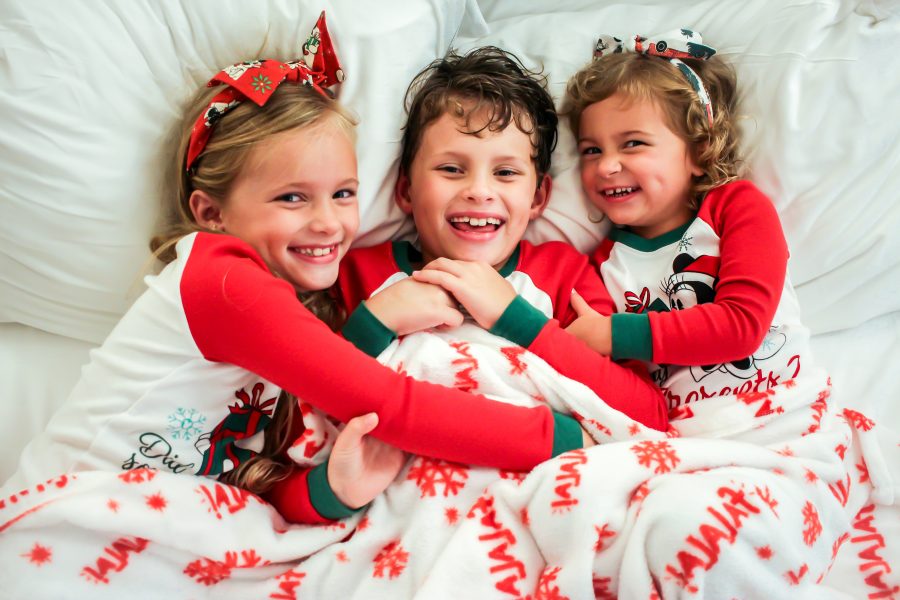 There really isn't a perfect solution for traveling during the holidays this year, but I strongly believe that mental health is just as important as physical health. We need to keep each other sane, and getting together with friends, laughing, eating, and even having a cocktail or two may be just what the doctor ordered. And if you aren't comfortable, there's always 2021. Happy holidays, friends!