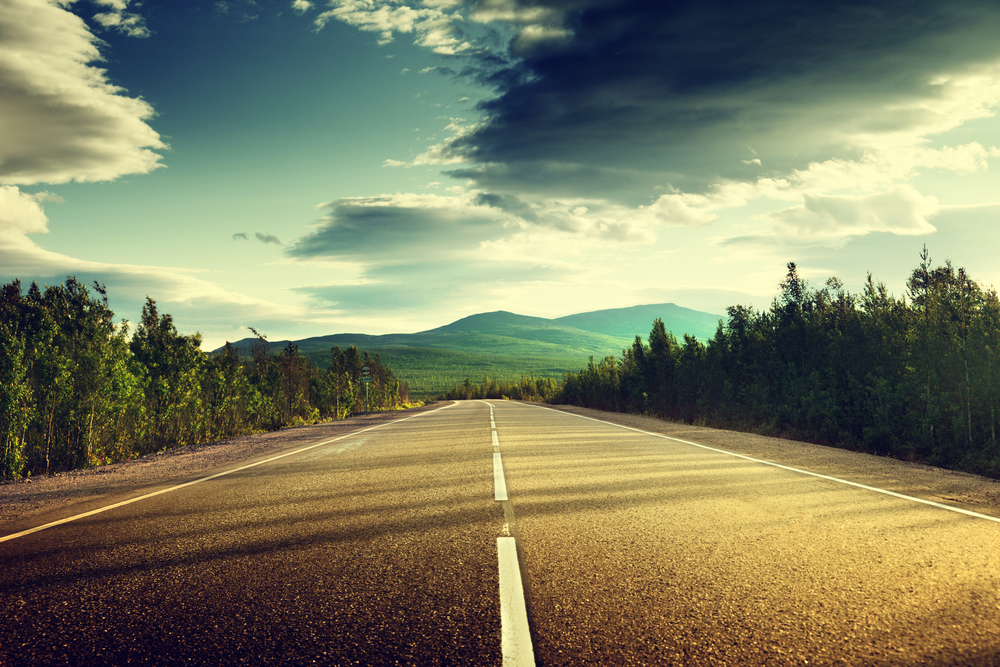 The word "travel" right now is almost too taboo to talk about these days. Should I stay or should I go? What's safe? Take the road trip? Stay home? Will I be travel-shamed by family and friends? Before the pandemic swept across the world, road trips were all about who was taking the first leg of driving and fine-tuning the dance-in-your-seat playlist perfect for singing off-key. Unfortunately, the crisis has put a halt on spontaneity, and with cases rising, more restrictions for visitors and returning residents alike are making interstate travel more challenging.
It's important to stay vigilant and use recommended practices to keep you and your family safe. For my family's summer trip, we decided to head to the Midwest — plenty of flatlands and lots of room for social distancing. While it was still a little nerve-wracking, it was pretty effortless with a little planning — even with a 15-hour drive.
To ensure a stress-free trip, here are a few tips that might come in handy so you're not caught off guard with an unexpected travel quarantine.
Step One: Planning ahead seems a little obvious right? But, take it a step further and plan the route, too. Before you head on the road, pre-planning is a must because each state has different restrictions, and you'll have to consider it all. Decide on the destination, the route, and pit stops. Whether a hotel or Airbnb, reserving lodging ahead of time gives you time to call and see what guidelines and offerings they have in place. I'd suggest booking a room with a kitchenette to keep the interaction of people low and be sure to see if they require testing before your stay, as some hotels are adopting this stipulation in the higher-risk states. While the hotel will have its own protocols for safety, it doesn't hurt to also disinfect the room with your own supplies, opt-in for skipping housekeeping, and check-in with the concierge — they are full of tips, and it doesn't hurt to compare what you have to someone local.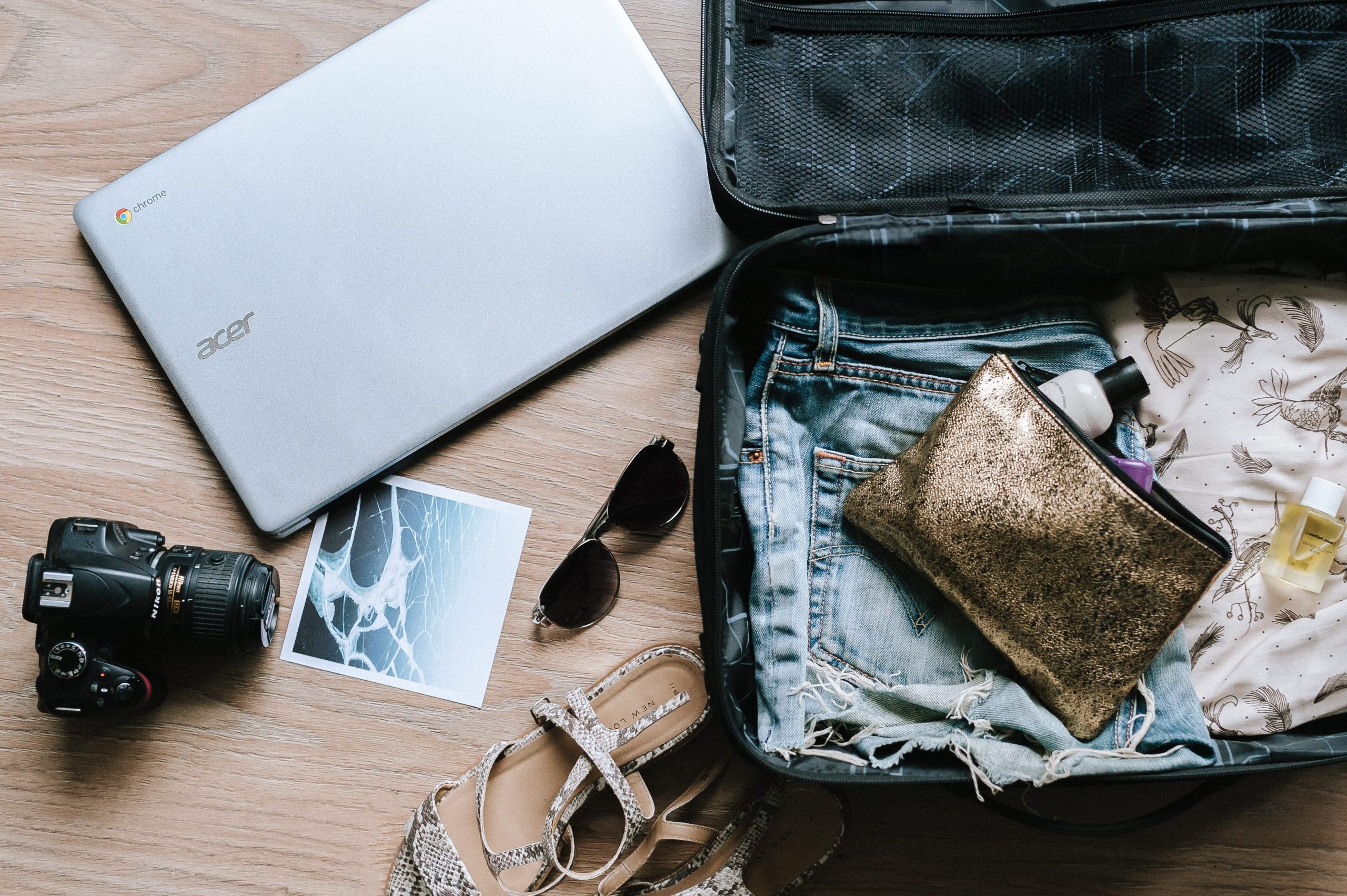 Step Two: Pack smart. I'd say this is the most important of the tips just due to the nature of the virus. Be sure to have hand sanitizer, disinfecting wipes, disposable gloves, mini trash bags, and resealable bags. Bring the cute designer masks, but be sure to also have disposable masks or multiple masks so you're never without — driving through several states on a road trip calls for unexpected happenings, so use the disposable gloves to pump gas and in between bathroom breaks. Public restrooms can expose you to more germs, so when possible use the touchless options or the paper towel method for faucets and doors. Listen to what your parents told you, and use the bathroom before hitting the road — minimum stops are what you want.
We had to stop about four times during our trip and used our gas breaks to use the restroom. Overall, the gas station crowds were minimal, and people were wearing masks. Having kids with us did make for an extra stop so they could stretch their legs and run around, but we avoided fast food rest areas like the plague. And depending on your route, state parks and recreation areas could be useful, as they tend to have fewer people and restroom facilities. Better safe than COVID.
Step Three: Snacks on snacks on snacks… and drinks! Load up. Don't be shy, the more you have, the less you'll have to stop for hunger cravings — and with fewer stops, that ultimately will limit contact with others. If you must stop, be sure you have a list of restaurants on your route where you know the expectations. Some restaurants across states only offer dining outdoors and contingent on how the weather is, this could make or break your dining plan. Have a backup, and then have a backup to your backup. We ran into a thunderstorm once we crossed over the Tennessee state line, but we had already planned to stop before heading into the mountains. Subs are always a good option for a road trip lunch, and you can order that ahead, but be sure to have condiments on the side to reduce your sub becoming soggy in the cooler — no one likes a wet sub.
Restaurants across the nation are reservations only instead of walk-in, and even restaurants that you normally would dine in are offering takeout only, so be sure to keep in mind step one above and plan! Some restaurants are even operating on only taking credit/debit cards and not accepting cash due to the national coin shortage (thanks, 2020). So the need for planning is important — there is always the option for fast-food drive-through, but preparing ahead would be ideal if you are wanting to dine in. Travel skeptics may say this takes the fun and spontaneity out of a road trip and while that may be true in some aspect, you can create other fun memories that are less spontaneous while still being safe.
Step Four: If you're renting a car, find an energy-efficient one if you are able. With an eco-friendly ride, you can take fewer stops and reach your destination faster — or it could give you the freedom to stop and sightsee on the way to your destination without having to worry about the extra cost. Which brings me to my next point once you have your itinerary — check the visitor rules and attractions you wish to visit on your journey. Many places are limiting capacity, requiring advanced online reservations even if admission is free, beaches are limiting parking, and even some attractions have time restrictions or different hours. We struck out on our way back with wanting to see Ruby Falls in Chattanooga, Tennessee, but it was more of a spontaneous idea, but it was roadblocked because the time restrictions were limited based on our party size and ultimately the timing didn't work for our travel plans. Outside of that, the road trip was a success and well worth the extra precautions.
Everyone has their own comfort level of how much or what type of travel they want to do, but road trips are still the safest way to travel at this time. If you're like me, the itch to travel was real and the need to get away was on X-games mode. Safety always came first and was put into practice, and though driving isn't my first choice when it comes to travel, it was the change in routine my family needed.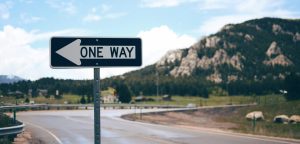 Step Five: Take the road less traveled. Cliche much? Maybe. However, taking the lesser-known route minimizes the chance of crowds but creates for fun, memorable moments on the road that will last a lifetime! Before returning home, check your home state's website to make sure quarantine rules have not changed since you've been away. Rules and regulations are changing weekly, and if you choose a higher-risk state, it could be a good idea to get tested when you return or isolate for the 14 days as recommended by the CDC. We can all agree the year 2020 has been more than A LOT, but be sure to have fun and disconnect. Times are different and the world we know has changed. No one has been spared from how this virus has affected each of our livelihoods, and if fortunate enough to take a road trip — see the fun in the chaos and minor inconveniences (yep, that's what they are for your safety). The U.S. might have many restrictions in place, but road trips are on the rise and there is a lot to see around us that we sometimes forget or take for granted. The freedom of the road is calling louder than before!
Are you planning to take a road trip? How do you feel about the current climate to hit the open road?