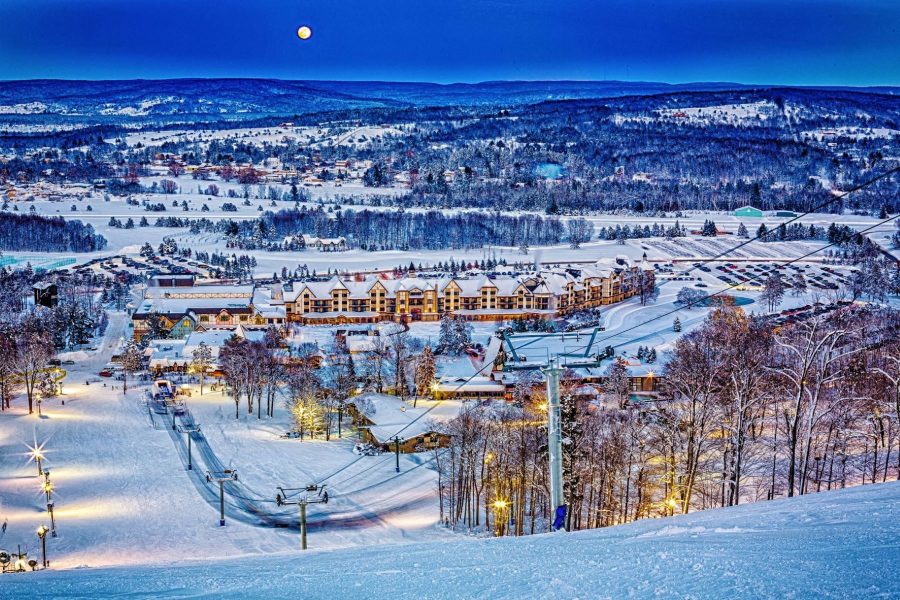 My kids were born in Alabama and grew up in Florida. They are 4 and 2 now, and they have never seen snow. I am not a "cold weather" person, nor do I own snow boots or a snow jacket. My ideal vacation is sun, beach, palm trees, and the ocean, as you could have guessed. But my husband wanted to introduce our kids to the skiing and sledding experience this winter season, and so we planned a last-minute ski vacation.
"I wonder if the snow loves the trees and fields that it kisses them so gently? And then it covers them up snug, you know, with a white quilt; and perhaps it says, 'Go to sleep, darlings, till the summer comes again.'" –Lewis Carroll
This snow quote was so fitting, and I went into planning action. I consider myself a thorough researcher and a professional "Googler." Nights went by. I researched, read, compared, calculated, and two weeks later, I still did not have a plan for us. It turns out, people book winter vacations months in advance, and the most fantastic winter wonderland hotels have been sold out.
I specifically looked for family resorts with all the activities around them. Park City, Utah, came up during research often because it is located close to the major airport in Salt Lake City. Most of the hotels there pick you up from the airport, and you don't even have to rent a car. It is a beautiful town and is on my bucket list, but a trip there requires planning and saving months in advance because rooms sell out fast, and the average price tag for a night is around $1,000.
The Resort
My husband reminded me that their first ski trip doesn't have to be extravagant. After all, we are just introducing them to snow, and it can only go up from here. I narrowed down a state first based on the flying time from Jacksonville. Michigan was my winning state, and I found tickets to Traverse City, Michigan, for $301 through Delta.
There are two resorts near Traverse City, Michigan, that were both highly rated. Boyne Mountain Resort and Crystal Mountain Resort. Numerous mom groups later, and one sleepless night, I booked with Boyne Mountain Resort.
The Swiss-inspired resort village has multiple dining options, an indoor water park (just in case my kids dislike skiing), heated pools, and lots of winter activities. It started with one man. "Everett Kircher in 1947 when the Detroit native moved to northern Michigan to build a ski resort. For just $1, he bought the land necessary to begin development of what is known today as Boyne Mountain Resort."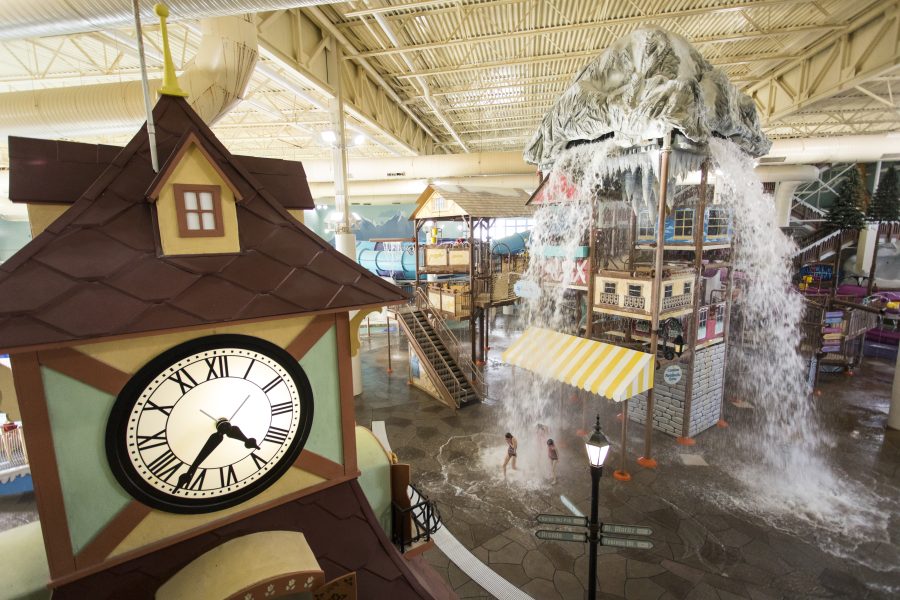 I quickly joined the locals' page on Facebook and asked for all the tips from area moms. I secured a car rental and verified that it is an all-wheel car like you would use to drive on the beach.
The Ski Essentials
My bookings are complete, and now it is time to find skiing essentials. Since Florida is not known for snow skiing gear, to Amazon, I went. Here is the quick list of gear essentials to take with you, and I linked the items that I ordered.
2 base layers for each child, bottom and top (Amazon)
3 pairs of warm socks (Amazon)
1 top mid-layer with quarter zip
1 bottom mid-layer for extra cold days
1 fleece or ski sweater
1 pair of pants or overalls (Amazon)
1 jacket (Amazon)
2 pairs of ski gloves (Amazon)
2 hats
1 balaclava (Amazon)
2 turtles/neck warmers
2 pairs of underwear per day of skiing
1 pair of goggles (Amazon)
1 pair winter boots (Amazon)
2 pairs fleece bottoms or sweats for lounging (Amazon)
Hand warmers and toe warmers (Amazon)
Lip balm
Sunscreen
Swimsuit & flip flops (for indoor waterpark)
Sunglasses
I cannot wait to create memories and watch my kiddos experience snow for the first time! Wish us and the entire airplane luck as they join us on a flying journey.
If you have skiing tips or favorite locations, please share them below.