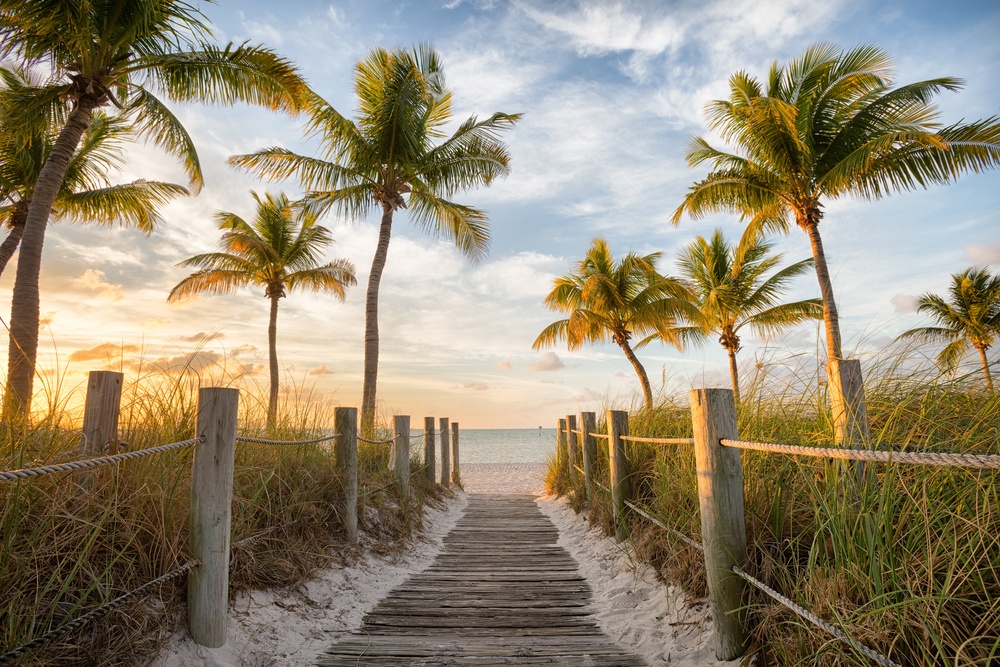 Craving a mini getaway? The kids might already be in school, but that doesn't mean vacation has to be over when a long weekend arrives! Plan a fun family getaway to soak in the sunshine at one of the best places in Florida over a three- or four-day weekend. Not sure where to go? Not to worry because I have curated a list of ten must-visit places all within driving distance. (Just be sure to prep for any long weekend getaways as early as you can to score the best deals and to avoid last-minute stress!)
1. St. Augustine: It's America's oldest city, so of course this makes the number one spot for a quick weekend stay. Strolling the cobblestone streets and having a picnic by the Castillo de San Marcos National Monument are always family-friendly favorites!
2. Amelia Island: With dolphin tours as a big part of the charm of this historic town, Amelia Island is a great place to visit for the weekend with your family. You'll find a historic downtown and a pristine beach to catch the sunset.
3. Miami: Looking for something more upbeat? Then Miami is a great choice for families, with miles of action-packed things to do in South Beach. You can also visit Florida's most popular natural attractions such as the nearby Everglades National Park or Biscayne National Park.
4. St. Petersburg: There is a long list of outdoor fun in St. Pete, including swimming in Fort De Soto Park, sunbathing on St. Pete Beach, or hanging out indoors at the Great Explorations Children's Museum.
5. Panama City: You'll find this Florida destination is less touristy than most, which is why they call it "Florida's Forgotten Coast." With miles of white sand beaches kissing the coast, it makes for a gorgeous getaway. Take a water shuttle to Shell Island or head to St. Andrews State Park for a fun day trip.
6. Florida Keys: The eight-hour drive to Key West is sensational; you might forget you're still in Florida since Key West makes you feel like you're having a Caribbean getaway rathern than a trip right here in the U.S. And there is no shortage of family-friendly things to do. Ride the conch train or visit the Shipwreck Museum, and don't forget to take a photo at the Southernmost Point Buoy!
7. Daytona Beach: Daytona is all about family-friendly fun that won't break the bank. It's also a great destination for families seeking adventure, relaxation in the sun, and vacation traditions. Visit a lighthouse or cool off at a local waterpark.
8. Orlando: Sure, it's the place for all things theme parks, but Orlando actually has a lot more to offer if you want to avoid the crowds. From the Crayola Experience to the activities on International Drive, it makes a great destination for a long weekend.
9. The Space Coast: It's a mix of sun, sea, and space! The Manatee Sanctuary Park in Cape Canaveral and the Brevard Zoo are top must-sees here. With the Kennedy Space Center being the main attraction, the Space Coast offers endless possibilities for family fun.
10. Ocala: This isn't the tourist hot spot that it once was. BUT, that doesn't mean it's not worth a visit. Horseback riding, zip-lining, tubing down Rainbow River — just these few options and more make for a perfect weekend away!
Where do you love to travel for a long weekend away?