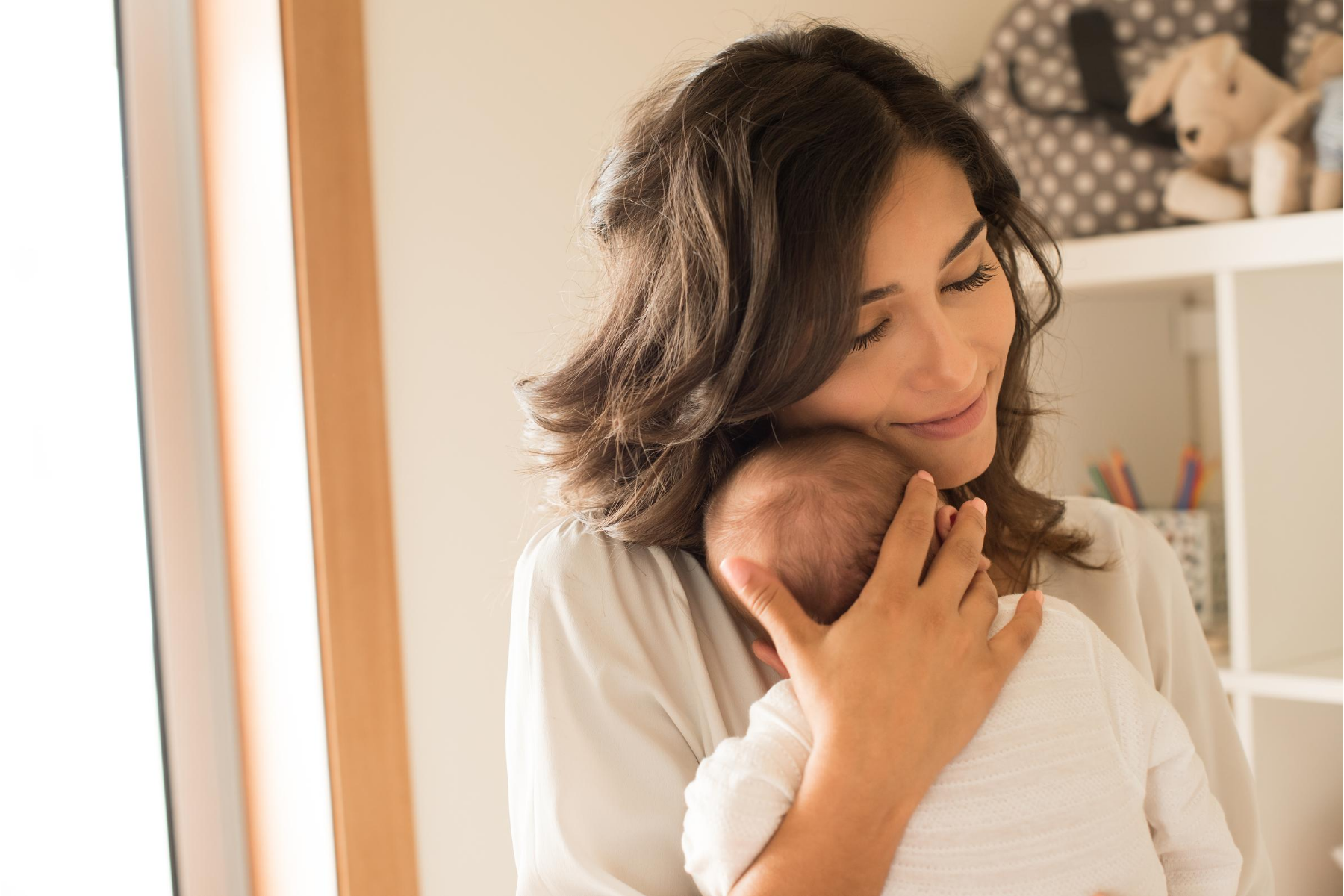 When I was pregnant with my first baby, I spent several months researching and reading books on pregnancy, natural birth, baby sleep, and nutrition. I thought the hardest part of having a newborn would be labor and delivery itself… and boy was I wrong. Here are five common breastfeeding mistakes that I personally made — and actually fixed!
Mistake #1: I waited too long to ask for help.
I delivered my son on a Friday afternoon. I was ecstatic and tried extra hard to push him out that day so that he and I would get to share the same day of the week for our birth. My son was born that night and was immediately placed on my chest. My hormones were going off the charts, all the emotions were kicking it, stitches were being stitched, and then suddenly, he started demanding his first meal. Rookie mom that I was, naively just gave him the boob, but he did not latch. I tried again and again and again. My doula saw me making lots of breastfeeding mistakes and tried her best to demonstrate different positions and breast holds. I have large breasts and flat nipples, therefore I had to use the C-hold position and then latch baby quickly enough not to lose the position. It worked while she was there, and a few hours later, baby got hungry again. I spent all night long practicing various positions, frustration eventually grew, tears were rolling in, and my nipples and the skin around them got destroyed.
It turns out that the hospital I delivered at offers free support from lactation consultants. They make their rounds a few hours after the baby arrives, but since I gave birth on a Friday evening, they were off that night and did not get to me during the weekend. I made an appointment and showed up with my son on a Tuesday, and that visit made a huge difference in my breastfeeding journey as she corrected my breastfeeding mistakes. The lactation consultant patiently showed me a position that worked well for us, she weighed my son before and after a feed and assured me that he was getting plenty of breastmilk. She saw my sad and cracked nipples and sent me off with lots of samples of Lansinoh Lanolin Nipple Cream. Now I know that the first couple weeks can be tough on the nipples, so use lanolin after each feeding until they are "toughened" up. Several of my friends also recommended using coconut oil or even your own breastmilk and let it air dry.
Mistake #2: I did not take a breastfeeding class.
I believe this was my biggest breastfeeding mistake I made as a new mom. I attended a weeklong natural birth course, read numerous books on parenting and nutrition but did not take breastfeeding as seriously as I should have. I highly recommend researching and attending a breastfeeding class. Due to COVID-19, it might be challenging to find a class in person but research to see if your hospital offers virtual classes. Baptist Health offers a monthly Breastfeeding 101 class.
In addition, La Leche League International offers several free webinars. You might find an online meeting that works for you.
Mistake #3: I did not realize how hungry I would get.
I thought that after delivering your baby, you would stop being hungry (and hangry). However, in my case, I was starving at all times of the day. During my staycation at the hospital, I watched the door like a hawk in hopes of my food tray appearing. Learning from one of these breastfeeding mistakes, I carefully prepared when I had my second baby. I made a breastfeeding snack basket to take to the hospital, which had all my favorite snacks, such as granola bars, oatmeal cookies, dried figs, and nut bars. My husband brought several cases of water and a case of BodyArmor SuperDrink to help keep me hydrated. I am currently breastfeeding my 14-month-old daughter, and I have not stopped being so thirsty. I learned that you have to stay hydrated for our bodies to keep producing milk; therefore, I aim to drink around 96 oz. of water a day.
Mistake #4: I did not take care of my mental well-being.
I remember doubting my ability to breastfeed and crying so hard because I could not get any milk to come out at the hospital. A pediatric nurse walked in, saw my tears, and showed me how to massage the inner parts of the breasts toward the lymph nodes in the center of the chest. She shared that massage helps open up milk ducts. I believe that her genuine care and personality helped me relax, believe in myself, and that evening I saw a drop of breastmilk. I think that stress can hurt supply and inhibit letdown. I stopped doubting myself and learned that it is essential to relax. A lot of moms and grandmas give the no. 1 recommendation to sleep when the baby sleeps. Once the baby goes to sleep, before I take a nap, I carefully unlatch and go eat a nutritious meal. To me, sitting in peace and enjoying a meal using both hands without disruption is an act of self-care.
Mistake #5: I thought I did not make enough milk.
I remember I used to squeeze my breasts all the time to make sure I saw milk coming out because I was so scared my son wasn't getting enough. It's so hard to trust our bodies. At the beginning of our breastfeeding journey, I purchased every supplement out there on the market to help boost milk supply. I had lactation cookies, fenugreek, and brewer's yeast, to name a few. I tried to watch the clock and scheduled feeds around it. Eventually, I understood the simple law of supply and demand. If you are not expressing milk via baby or pump, your body thinks it doesn't need to make any more milk. If the baby is making diapers, you have milk. Baby will be fussy. Baby will be at your breast constantly. Baby is building your supply. Therefore, latch and snuggle as much as you can. You've got this, Mama!
What other breastfeeding tips do you have for nursing mamas?