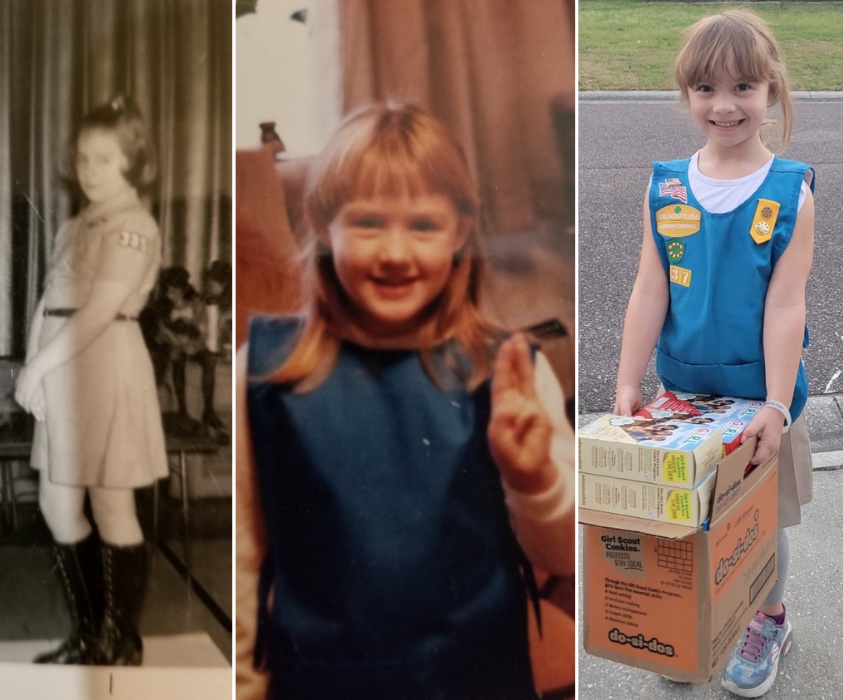 When Juliette Gordon Lowe registered the Girl Scouts' first 18 members on March 12, 1912, it was before women even had the right to vote. But she had a vision to build an organization for girls that focused on inclusiveness, the outdoors, self-reliance, and service. Today, there are 2.5 million Girl Scouts — now including myself and my daughter.
I've never said "yes" to anything my kids have asked for faster than I did when my daughter asked to become a Girl Scout. As a military family who moved a lot, this was one of the few constants I had as a child. No matter where we lived, there was a troop to greet us with open arms, where every meeting started with reciting the same Girl Scout Promise and the Girl Scout Law and the cookies were always the same.
Now, seeing it through a new lens as a "grownup," it is clear that everything I really needed to know about life, I learned from the Girl Scouts.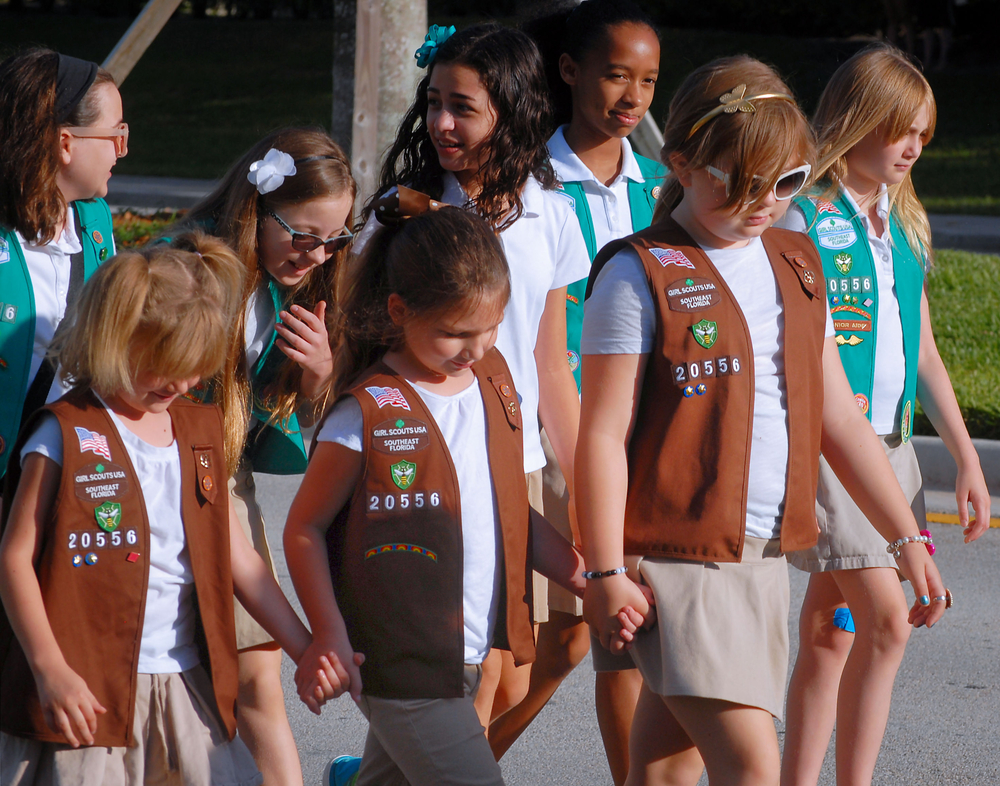 "On my honor, I will try…"  These are the first five words of the Girl Scout Promise. The Girl Scout Law starts with the same sentiment: "I will do my best…" Some days are hard. We aren't always perfect. We might not always succeed, but if we keep a promise to try we will always be moving in the right direction. 
Setting and achieving goals is really, really fun. Okay, moms, what do you say we start awarding ourselves cool patches when we reach goals?! I can't wait to sew my "Stuck to Her Budget" or "Worked Out Every Day This Week" badges to a cool vest.
Being outside is important for your mind, body, and spirit. It's possible that I never otherwise would have learned to use a compass, or to start a fire, or to make a sundial. It's possible I may never need to know those things, but they are cool skills to have. 
Empowered women empower women. The Girl Scout Law asks girls to promise to try to make the world a better place and to respect herself and others. Each girl is working alongside the others toward personal and troop goals and they celebrate each other's successes. 
The more you learn, the more you learn about yourself. At its core, Girl Scouts is a service organization that encourages girls to leave the world better than they found it. However, by giving young women a safe place to try new things and learn new skills, it gives them the confidence they need to believe that they can make a positive impact in the world. It's a lot easier to work towards bettering the world when you actually think you can do it!
Cookies are really good. Okay, I would've learned that with or without the Girl Scouts. 
If you or a girl you know is interested in joining the Girl Scouts, the Gateway Council covers all troops in Northeast Florida. On their website, you can find a troop to join or sign up to be an adult volunteer. (You can order cookies online, too!)