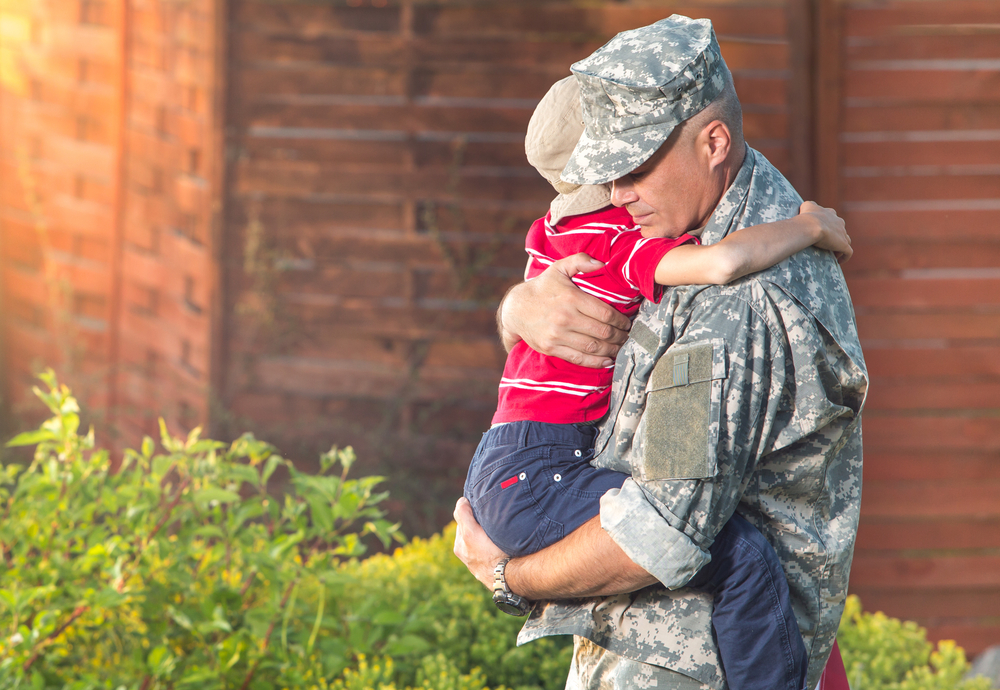 Before I turned 15, I'd lived in two countries, four states and had been enrolled in five different schools. Growing up as a military brat we moved every three years like clockwork during the summer. It was an amazing way to grow up, but it wasn't until I had to make the move with my own family that I realized just how much my mom did to help make the moving process smoother for my sister and me.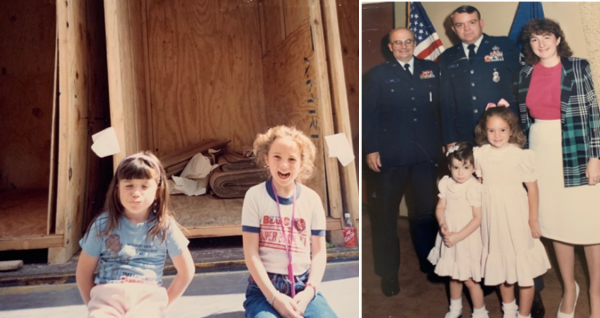 For military families, summer is Permanent Change of Station (PCS) season — or in nonmilitary terms, moving season. Two years ago, I got ready to make my first move as a Navy wife with my two kids. I was leaving Texas — the place my family made home after my dad retired — and was sad to be leaving friends and family but excited for this new adventure in Florida. To help me get ready for our move, I put all my energy into researching our new home. I joining all the Facebook pages for Jacksonville I could find and gathered as much information as I could for this new adventure. As I was researching Jacksonville, it dawned on me that my daughter would be leaving the only home and friends she knew.
For a child moving to another house, let alone another state or country, it can be upsetting. Luckily, there are several ways you can make it easier on your kids. Whether you are a military family or not, below are some simple tips to help you make the transition.
Routine, Routine, Routine
Anyone with kids will tell you how important routines are — they keep children happy and parents sane! When you are moving, it is so important for you and your child to keep the same routines. Not just for bedtime but also for activities. My daughter was used to going to the library every week for storytime in Texas. Before we moved, I found the closest library that had a similar storytime program. I then showed my daughter a picture of her new library. I made sure we went to the library as soon as we could so she could check out some books. This gave her a sense of normalcy during a crazy and hectic time.
A New City Means New Places to Explore!
During the months leading up to the move, I started to explore our new city. I turned to Facebook to help me out — isn't that how everyone gets their information nowadays? All the local Facebook groups I joined (shout out Jacksonville Mom!) helped me get excited about our new city. They let me know what places we should visit, what restaurants had the best Pho (my husband's favorite) and where to take your kids when they need to let out some energy. I showed my daughter pictures of the zoo to help her get excited about the move. When she asked about playgrounds and swimming, I showed her some great local parks and a new pool called the beach!
Goodnight, Florida (and Other State Books)
One of my daughter's favorite things to do is read. Every night before she went to sleep I would let her pick out one or two books. Her favorite series are the Goodnight books. Her aunt travels a lot for work and every time she goes to a different state she buys the Goodnight book for that state. The Goodnight, Florida book gave us a great opportunity to talk about moving using her favorite book. We would read it each night and talk about how we were going to visit the beach just like in the book.
Sesame Street Is a Great Military Resource
Sesame Street uses its program to address sensitive and important topics often. They have a special website just for military families. In the moving section, kids get to build their own Muppet to take them through the adventure of moving. They learn all about what to expect when the movers come, how to meet new friends and even how to deal with the emotions that come from moving and traveling to their new home. There is also a great section with resources on how you can help your child deal with the emotions of leaving friends and family. The resources include goodbye cards they can make their friends with their new address and labels to put on their moving boxes with their name. Check it out even if you're not a military family!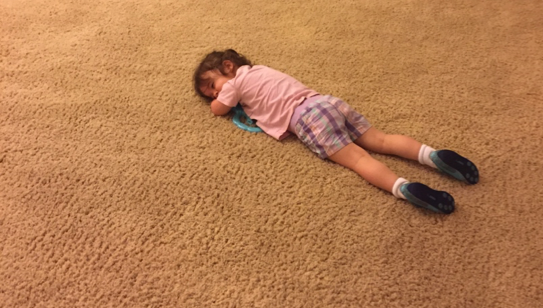 At the end of the day, moving is hard and stressful no matter your age but kids need us to help them work through the moving process. Moving can be a great learning experience and give them a chance to explore new places. My experiences as a military brat made me who I am today and I wouldn't change it for the world. The military gave me experiences very few people have, and moving made me make new friends constantly which means I've never met a person I couldn't talk to. Moving also instilled my love of travel and exploring new places. Just remember, be prepared and don't forget the wine!