Ask your young child what his or her favorite part of the school day is and you'll probably hear "lunch" or "recess." For parents of children with allergies, however, those are the times of day when their children may be more likely to encounter allergens. But even if your child hasn't yet shown any signs of allergies, he or she may still be at some risk.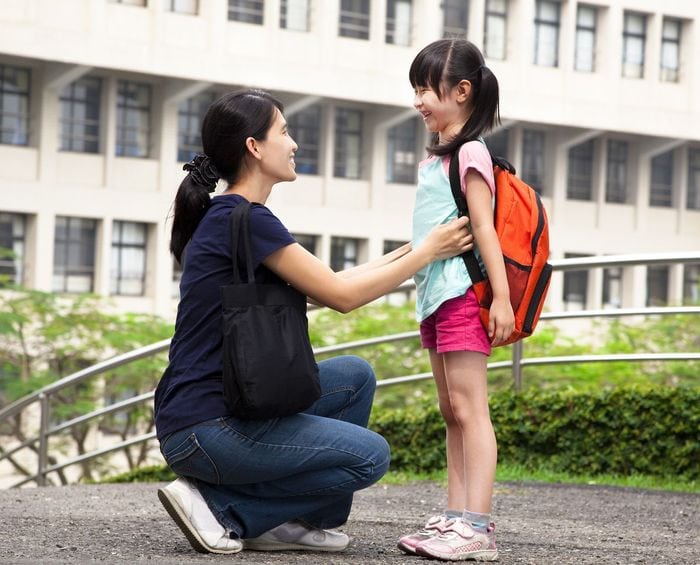 Food allergies are becoming more common and currently, one in 13 children possess at least one food allergy. But there's a less-known, more alarming statistic that every parent should be aware of: In every classroom today, there may be at least two children who have a serious — even life-threatening — allergy.
Even more unsettling, some of these children have a life-threatening allergy that's gone undetected.  For example, a child may have been stung by a certain insect for the first time and be fine but the next sting could result in a severe allergic reaction if the child's immune system developed an allergy to the first sting. Likewise, a child who tolerated a particular food in the past may spontaneously develop an allergy to that food and subsequent ingestion of that allergen could lead to a life-threatening allergic reaction.
In the time it takes for someone to alert a teacher or administrator, call 911 and get the assistance of paramedics, the child could experience anaphylaxis, a severe, sudden and rapidly progressing allergic reaction that can be life-threatening if not promptly treated.
Such severe reactions can be caused by foods, venomous stinging or biting insects, medication and even latex. In 90 percent of cases, an individual will develop bright red rashes, or welts, swelling and itching. This can be quickly followed by shock and closure of the airway, possibly leading to suffocation. As a rule, someone in anaphylactic shock must be treated within minutes of their reaction since nearly all fatalities occur within 30 minutes.
There is good news, however — epinephrine pens (a way to instantly deliver a dose of epinephrine) can stop an anaphylactic reaction, and legislators and school boards nationwide are working to make them more available in schools. In Florida, Senate Bill 284-School Emergencies was signed into law in 2013, allowing schools to maintain a stock of epinephrine pens in a secure location for use by authorized and trained school personnel and affected students in emergency situations.
The law requires that schools opting to stock epinephrine have a protocol in place that has been developed by a licensed physician, such as a pediatric allergist, for the emergency administration of this powerful medication that can save lives.
Available in in the form of an auto-injection device, epinephrine pens are fairly easy to use and are designed for use by the lay public. Although they may vary slightly in appearance from one manufacturer to another, the method in which they work is generally the same. A trained person would remove the protective cap on the injector, press it against the meatiest part of the student's upper-outer thigh, and press to inject the medicine. The epinephrine auto-injector  is capable of delivering the dose through a single layer of clothing if needed.
Schools are the site of 25 percent of first-time anaphylactic reactions. Once an anaphylactic reaction starts, immediate administration of epinephrine is critical and every minute counts. The School Emergencies bill goes a long way toward combating the issue of delayed epinephrine administration and allows students to have epinephrine pens on hand and schools to stock these devices for immediate use in life-threatening allergic situations. In short, schools will be better prepared to act if a student (or even staff member) has a severe allergic reaction.
At our allergy and asthma clinic in Jacksonville, we routinely counsel and educate parents and patients dealing with severe allergies and the accompanying fear of an unpredictable anaphylactic reaction. We commend the new state laws that will bring added comfort to children, parents, and school personnel.
Thank you Allergy & Asthma Specialist of North Florida for sharing this story and sponsoring this post.
Get Social with Allergy & Asthma Specialists of North Florida!
Facebook // Twitter // Google +
About the Author

The board-certified physicians at Allergy & Asthma Specialists of North Florida, P.A., serve the needs of adults and children at four locations in the Jacksonville and Orange Park area. Doctors Edward Mizrahi, Patrick DeMarco and Thomas Lupoli specialize in the complete care of allergy, asthma and sinus conditions.