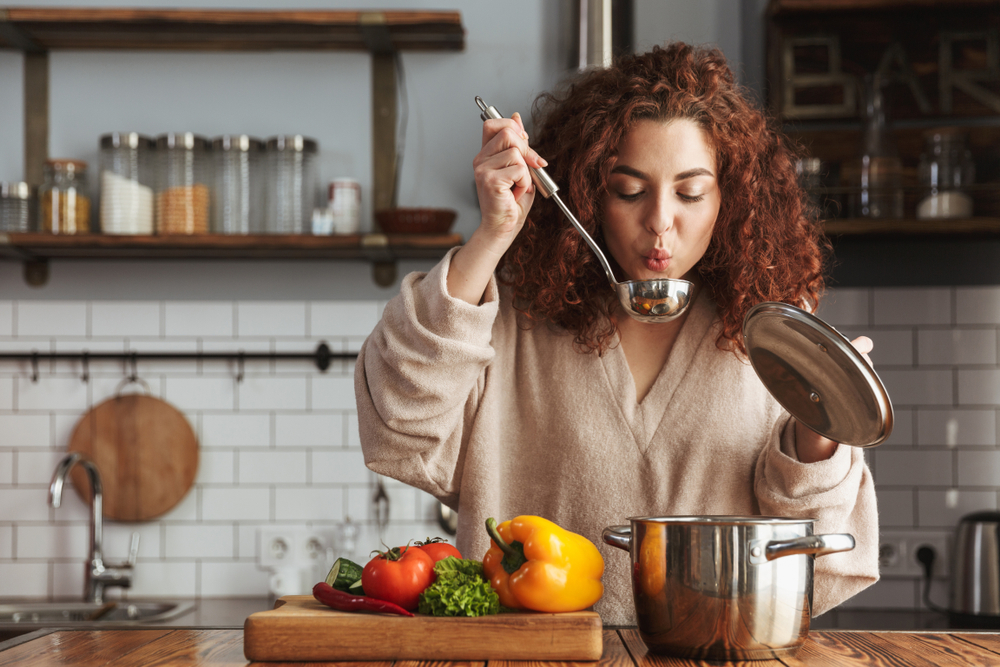 Have you ever tried a new recipe, and had it be… well, awful? Like mind-numbingly bad? So bad that you knew it couldn't have been anything you did, the recipe was either put together by someone who was clearly insane or had never cooked a meal in their life? It's happened to all of us, but it happens a lot less the more you cook and the more you know what works.
Recipes are everywhere: Pinterest, Facebook, Instagram, TikTok, and even right here on Jacksonville Mom. But how do you know if it's going to be as good? No one wants to buy all the ingredients and do all the work only for it to fail — Pinterest fail, Facebook fail, Instagram fail, viral Tiktok recipe FAIL. A fail is a fail, and no one has time for that! Dinner time is hard enough, especially with the witching hour that typically coincides with the hour you have to get dinner on the table.
Read on to know a few fail-proof tips on how to know if a recipe is good and worth the effort of shopping, prepping, and preparing. Here are six things I look for to know if a recipe is good before I even try it:
Know What You Like to Eat
I know this sounds silly. I'm not saying you shouldn't try anything new or different. But if you aren't a fan of veal or tuna fish, then don't waste your time trying the Vitello Tonnato (Veal with Tuna-Caper Sauce). If there are things your family just doesn't like such as casseroles (hate things touching) or soup, for instance, move on and prepare yourself accordingly.
Know What Works
The more you cook, the more you will understand techniques and what the appropriate quantities are in a recipe. Recipes that have a lot of unclear directions, missing ingredients, or unnecessary steps? That's a sign that it might not turn out well, and it may be worth looking for a better recipe.
And don't be afraid to make adjustments to the recipes. Recipes are just suggestions. You can and should make changes that make sense. For instance, cut down on the spice or leave it out altogether if your family doesn't like spice. If you substitute certain items, know that the recipe will no longer taste as intended.
Know Your End Game
Know when to make quick slow-cooker meals, and sheet-pan meals and when to try something more elaborate with tons of steps and components. During the work week, you likely don't have three hours to get dinner on the table. Be realistic and wait to try the more involved recipe when you have time to enjoy the cooking process. Steer clear of a recipe with a long ingredient list unless it's mostly spices.
Know Your Flavors
Flavor is all about balance and contrast and how the flavors marry together or make each other taste better. Follow your gut. If a recipe doesn't sound right, find a different recipe. If you are unsure about a flavor combination, use Google.
Know the Salt Rules
Salt is essential in any recipe, even desserts. Check a recipe to see if it gives a suggested salt amount — or does it just say to taste? For example, when cooking a casserole, the recipe should have salt in all components of the recipe to layer the salt. Salt does its job the longer it is on food, so salting at the end won't make the flavor pop.
Know the Heat Techniques
Think about the difference between grilled chicken and boiled chicken. I'm pretty sure you would choose grilled chicken because the flavor is on point, and boiled chicken leaves a lot to be desired. When food comes in contact with heat, the flavor develops. Many people opt to not have slow-cooker meals and instead use a pressure cooker. Pressure cooking meat especially due to searing the meat, the flavor develops over time.
If you keep these things in mind, you will have a decent idea if a new recipe is worth a go. Also, best practice is to read the reviews. Happy cooking… and eating!