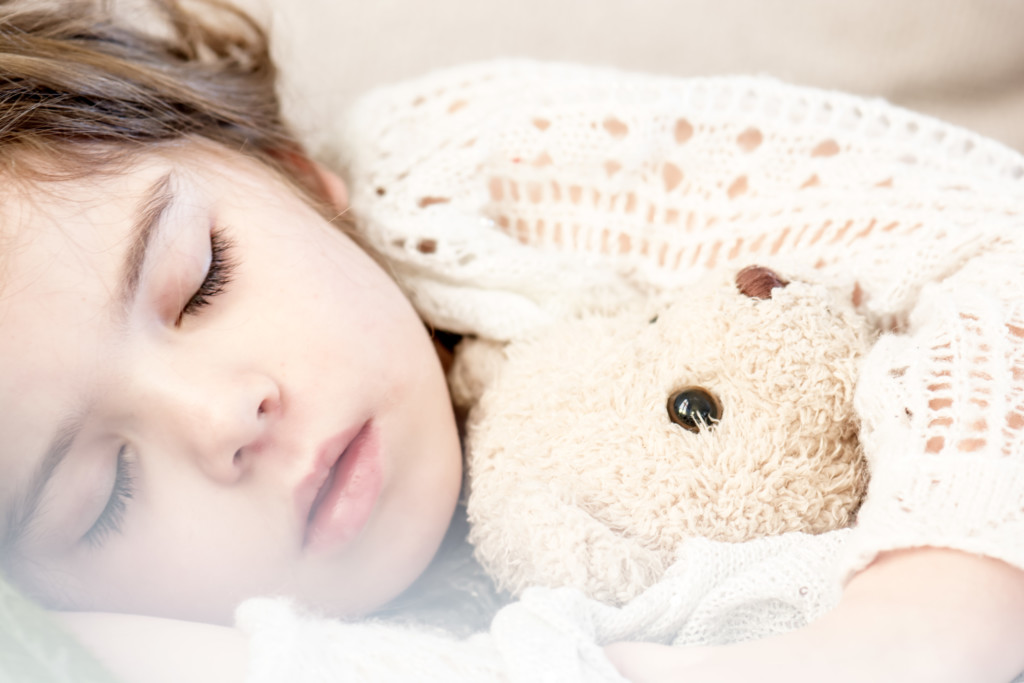 ATTENTION! ATTENTION! FLU SEASON IS HERE! I'm hoping this isn't the first time you've heard that. My guess is you've heard it over and over again. It's on the news almost every night. As of me writing this, five children have died from influenza. It's widespread in the state of Florida and the Centers for Disease Control and Prevention say this year's flu season is worse than it normally is — also something you've probably heard if you watch the news.
Why This Flu Season is Worse Than Normal
But why? What makes this year's flu season so bad? For one, St. Vincent's says it was an early start to the season. Also, it's a more severe virus. AND… it's going to last longer, too. (GREAT!!) The flu is worst for children and the elderly. That's why the CDC and doctors recommend kids get the flu vaccine. It can lessen the disease, prevent hospitalization and even prevent death. It can reduce a child's likelihood of dying by 50-60 percent!
"Children are an especially important population to get vaccinated because they are at some of the bigger risks for carrying the flu virus and ending up in the hospital with it," said Dr. Sara Largen with St. Vincent's Pediatrics.
Think schools, playgrounds, and anywhere kids put their sticky little hands. I have a picture I took of my stepson when I went to speak at his class. Right there in the front row, a kid was wiping his nose on his sleeve. Even worse, when I looked at the live photo of it, you could see him wipe his nose across his ENTIRE SLEEVE. From shoulder to wrist. Needless to say, my boy was sick the next week.
While school-aged kids spread the virus easily, children under the age of 2 are at a higher risk for complications from the disease. Also, kids and adults with underlying conditions like heart disease, lung disease, or cancer should be extra careful.

Symptoms of the Flu
A good indicator you have the flu, or your child has the flu, is a fever above 100.4 degrees. You also might have aching muscles and respiratory symptoms like trouble breathing. Children are typically contagious for at least 24 hours before they start having symptoms, and the flu lasts around four days.
A coworker of mine came down with Influenza A — the most common type going around right now. He is a grown man, and said it's the worst he's ever felt. And it lasted for days.
As I was reading the weekly flu report, a few things stuck out to me. St. Johns County is one of four counties in the state where activity is actually decreasing. The rest are either at a plateau or are increasing.
The report also said, "A school reported 16 students and one staff member with ILI [influenza-like illness]. Five specimens collected from ill individuals tested positive for influenza A (test type unknown) at local healthcare providers."
It goes on to say that a daycare reported 25 individuals with ILI.

Preventing the Flu
So, how do we prevent ourselves, and our kids, from getting the flu? The CDC has three easy things you can do.
One, get the flu shot. They recommend everyone 6 months of age and older get the vaccine. They also say, if you haven't gotten it, it's not too late.
Two, take everyday actions to not spread the germs. This means if you're sick, stay home. If your kid is sick, please keep them home. You shouldn't go to work or school until your fever has been gone for 24 hours. Also, cover your nose and mouth when you sneeze, and don't use your hands. I've found a way to remind my boy to sneeze in his elbow. I saw a poster when I was doing a school talk somewhere. It had a picture of a kid sneezing doing the "dab." (If you don't know what this is, ask your child. He or she likely knows.) It said Destroy All Bacteria.
Third, use disinfecting wipes. Buy stock in Lysol and Clorox. Just kidding. I don't know how they're doing on the stock market. Instead, just stick with their disinfecting wipes. They're so handy, and they work.
IF you get the flu, or IF your child gets the flu, go to the doctor. He or she will test you for the virus and might prescribe you an antiviral medication that can reduce the symptoms and fight it.
For your sake, I hope you and your family all stay healthy this flu season!
If you want more information on this week's flu report, you can find it here.
About the Author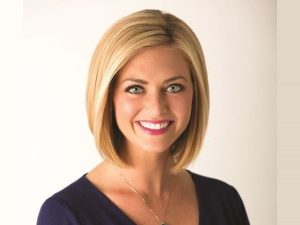 Lindsey Boetsch of First Coast News is excited to be living and working in the Sunshine State. She joined the First Coast News team as a multimedia journalist April Fool's Day 2013… No joke. Since then she has taken on many roles including weather anchor, reporter, and fill-in anchor. She comes from KHQA in Quincy, Illinois. She started there a week after graduating college as a producer, reporter, and weather anchor. She also produced and anchored the morning show for two years. She covered one of the worst winter storms on record in Quincy, the Blizzard of 2011. The city saw 22 inches of snow in two days. She also traveled to Joplin, Missouri three months after the deadly tornado hit the town. Lindsey grew up in the suburbs of Chicago and graduated from Illinois State University. She is happy to trade her snow boots for a beach umbrella. She loves exploring all the First Coast has to offer, including all of the awesome local restaurants. In her spare time, she loves exploring all the First Coast has to offer, including all of the awesome local restaurants. She is trying to get better in the kitchen and is always looking for easy (dairy-free) recipes.