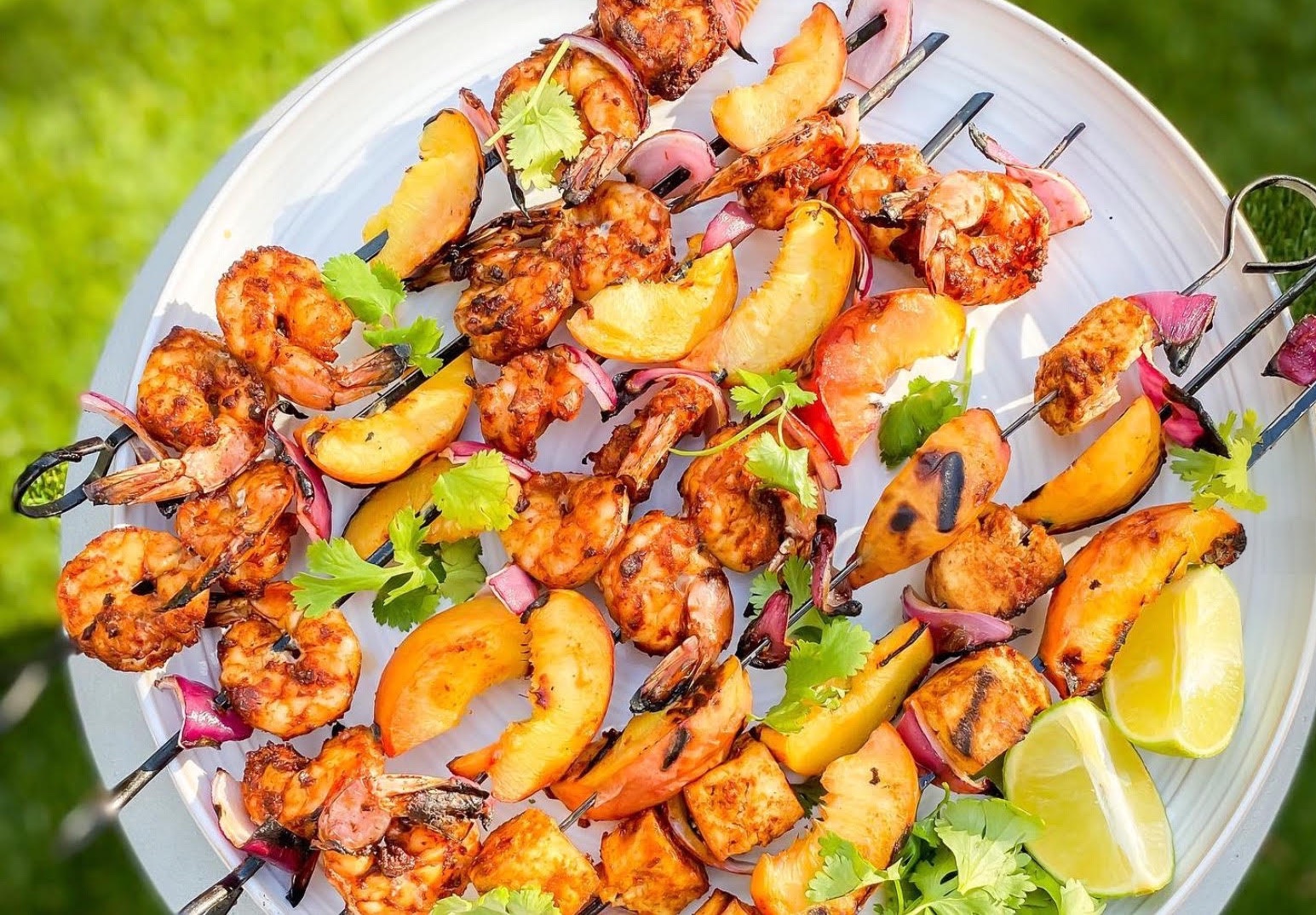 We've all been there. Work was busy, kids had afterschool soccer, you got caught in the driveway with the chatty neighbor, and before you know it, you hear the dreaded, "Mom, what's for dinner? I'm starving!!!"
Somehow you've got to get dinner on the table, and you have no idea what's in the fridge and how you'll turn it into something edible within the next 30 minutes.
Make Meal-Planning Made Easy
Don't fret, I've got a few quick-fix meals that you can get on the table in minutes! But before I get to that, let's talk about some ways we can get ahead of this. What do they say? An ounce of prevention is worth a pound of cure. Trust me, in the nutrition world, we literally live by that adage.
Create categories. If you are more of a "cook what I feel" type of person, then try the category system to simplify dinnertime decision fatigue. For example: Mondays are one-dish wonders (like this Sheet Pan Philly Cheese Steak), Tuesday is Mexican, Wednesday is breakfast for dinner, Thursday is Italian night (like these gluten-free individual lasagnas), Friday is takeout or leftovers (who wants to cook on Friday, am I right or am I right?), Saturday is grill night (try these Blackened Shrimp and Peach Kabobs), and Sunday is time to try a new recipe (this miso roast veggie salad has been a hit at all my neighborhood potlucks). Stick to one new recipe a week, and don't bite off more than you can chew (pun intended).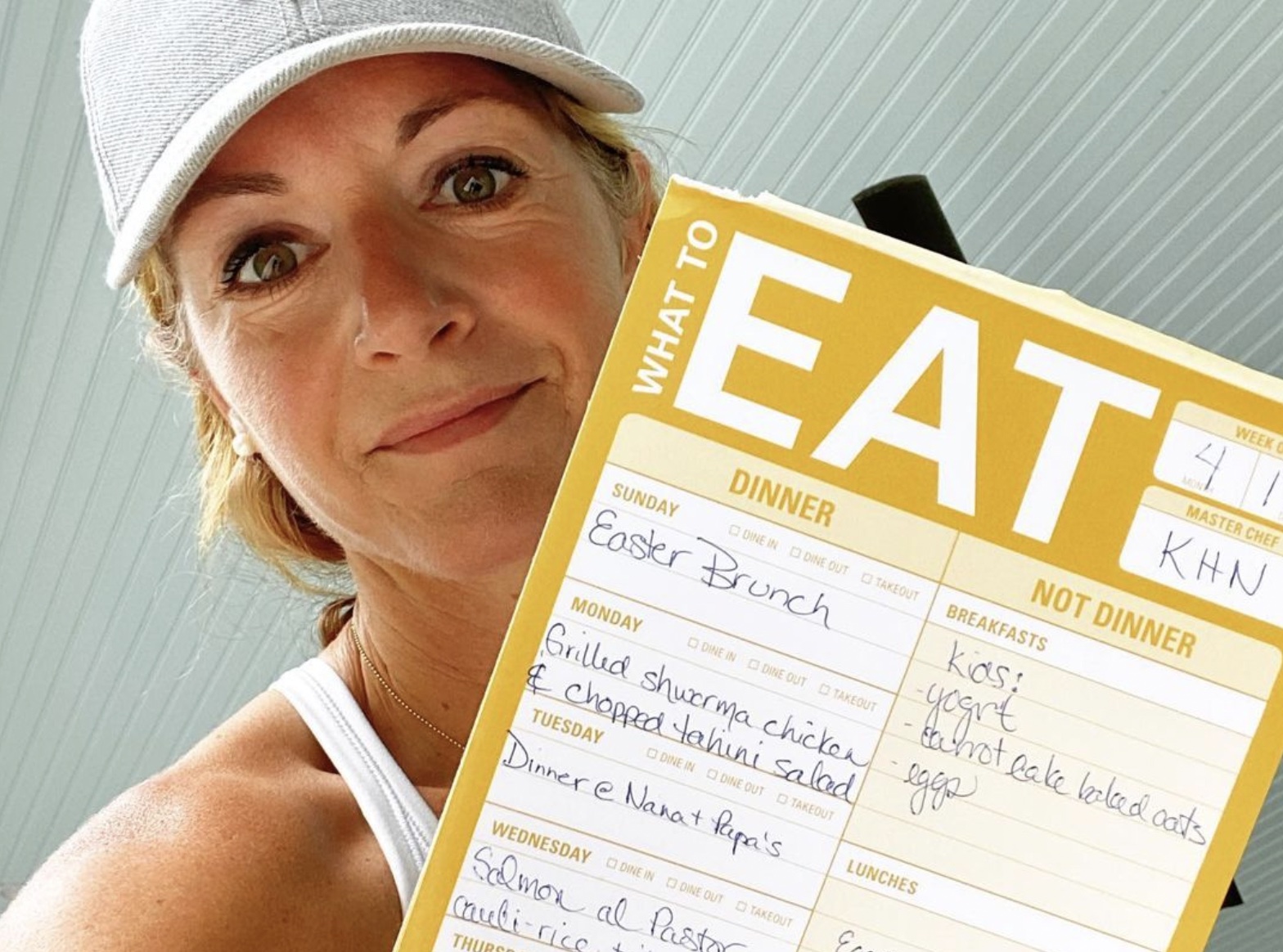 Meal plan. Yes, you've heard this before, because it actually works. This allows you to shop only for the groceries you need (remember to inventory the fridge and freezer before you shop) and save money and your sanity.  As an added bonus, you can cheat off mine at any time. I share my meal plan on Instagram every week. Post your plan where everyone in the family can see it (I love this What to Eat Pad on Amazon). This way they have the opportunity to give input before dinner's on the table, and your 10-year-old decides to share the fact she no longer eats chicken.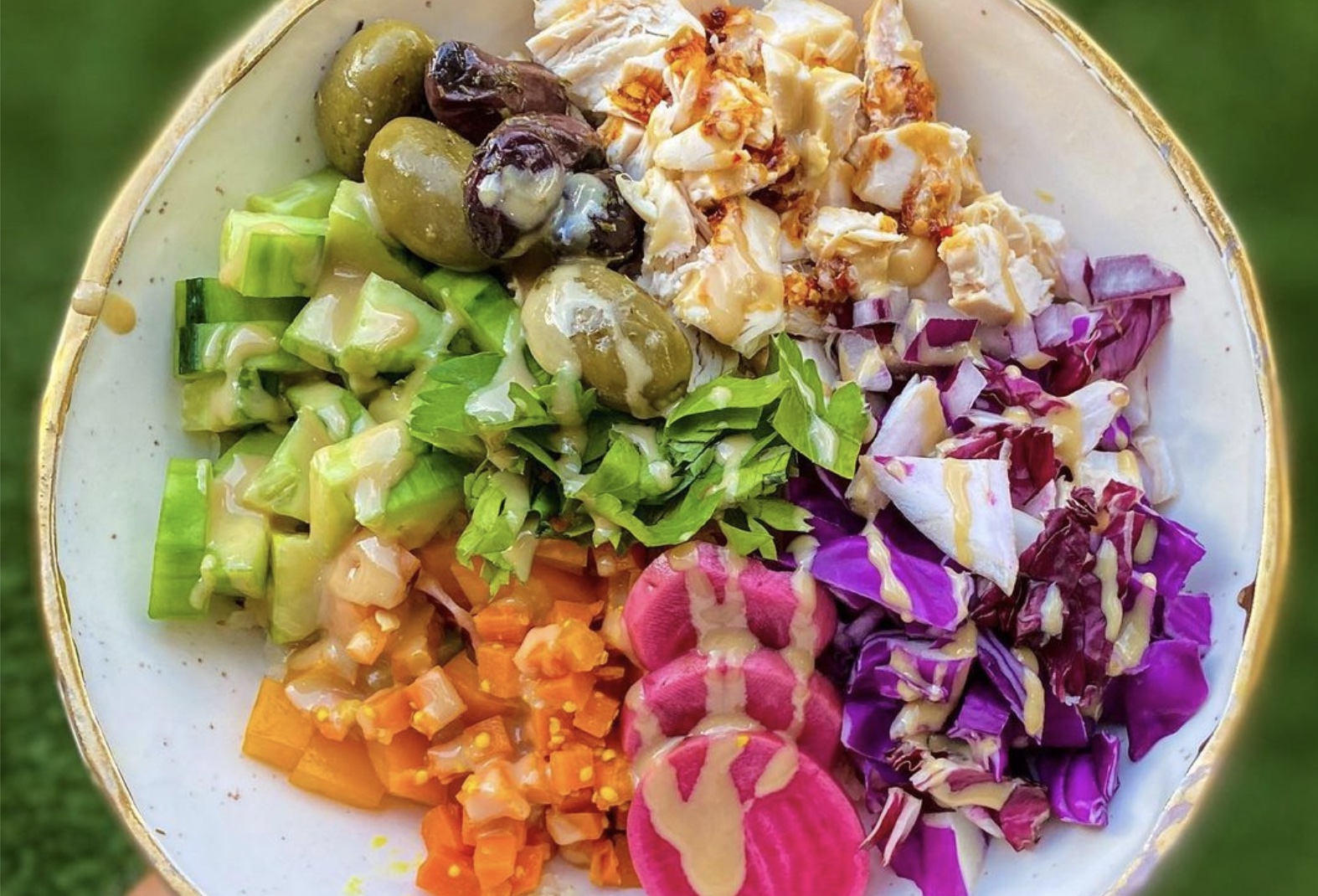 Prep during lunch (or breakfast or the night before). If you have the luxury of working from home, try chopping veggies for dinner or cooking the whole meal earlier in the day so you can just reheat when you swing home late from gymnastics practice.  Any of my "Build Your Own Bowl" recipes are great to prep ahead, and then everyone assembles the ingredients they love and adds a delicious sauce or dressing. This Poke Bowl or Rainbow Tahini Bowl are great options.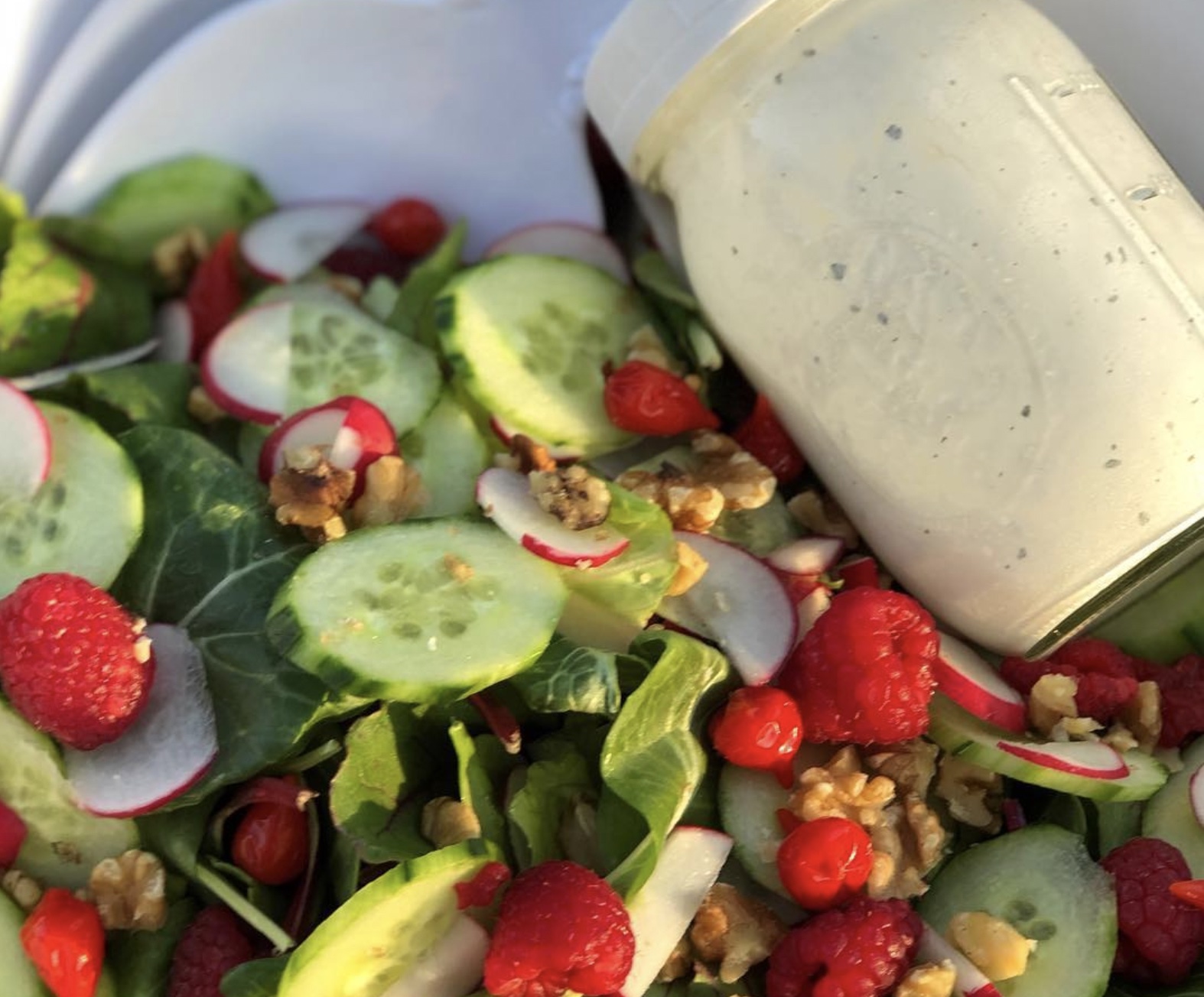 Go-to meals in minutes. If the week got away from you or steps 1–3 just aren't for you (no judgment here), there are still a couple of fail-safe recipes you can have on the table faster than the pizza delivery guy can arrive. Egg Bakes are my go-to.  Sauté whatever vegetables you have on its last legs in your fridge in an oven-safe skillet, whisk 8–10 eggs, pour over the veggies, add cheese if you'd like, and bake. Give this Sausage and Greens Bake a try. Another family favorite is a salad bar. Chop whatever you can find (salad greens, raw veggies, fruit, nuts/seeds, hard-boiled eggs, leftover cooked proteins, or deli meat and cheese) and place in individual bowls.  Allow everyone to make what they love. Dinner is done!
Dinnertime is just something we can't quit, it rears its ugly head nightly, so why not find a way to make it simple and still delicious!
About the Author
Katie Hammill is a Certified Nutritional Practitioner, mom of two, wife, meal planner, recipe creator, outdoor enthusiast, and football fanatic. Her mission is to take the complex relationship we have with food and simplify it for REAL life. She believes there is no one universal style of eating.
She works with individuals and families from young to old, and beginner to aspiring athletes just like YOU to find the place where healthy feels great and is truly sustainable. She believes in health before weight.
As a mom, she knows it's not easy to feed your kids with all the conflicting information out there. It is her role to decipher the good from the bad and share the true story behind the headlines. She wants to give you confidence in the kitchen and at the grocery store allowing you to reach your health goals.
Follow along on Instagram at @katiehammillnutrition or at katiehammillnutrition.com for
delicious recipes, insights on the latest nutrition trends, and a healthy dose of reality.