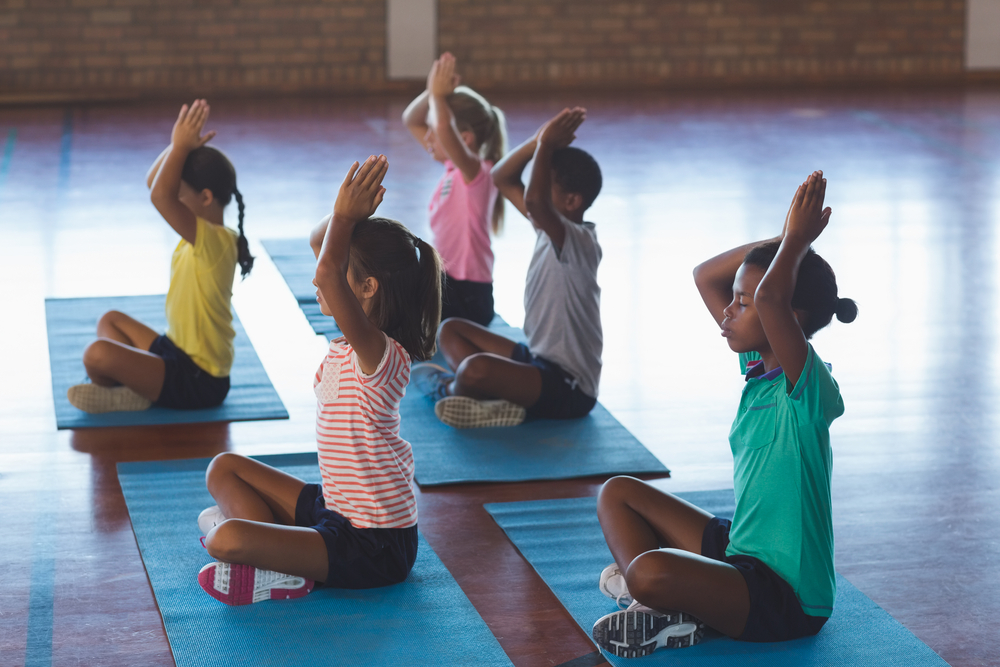 In a world that's become increasingly stressful for adults and children alike (here's looking at you, 2020), it's more important now than ever to incorporate a little downward-facing dog and some deep breathing into your child's daily routine. The long-term effects of practicing yoga and engaging in mindfulness exercises are truly endless, but in the short-term, it can help kids release excess energy, foster creativity, increase attention span, and reduce anxiety across all facets of life.
When encouraged in a playful way, your littles are liable to truly enjoy yoga and quickly reap the benefits, which also include building strength, balance, and confidence. From light meditation to even the most basic stretches and postures, we've rounded up several online resources, local in-person classes, and must-have products that are sure to get your child saying 'Om' in no time.
Kids' Yoga In & Around Jax
There are a variety of studios and classes throughout Jacksonville where littles can learn the fundamentals of mindfulness and yoga.
MBody Yoga in Neptune Beach offers a Yoga for Youngsters class every Wednesday and Friday at 3:45 p.m. Designed for kids 5-12 years old, this 45-minute class incorporates movement, breath, and play while weaving yoga poses and principles into stories, games, and fun activities.
Grow Family Yoga & Wellness offers private, group, and virtual yoga and fitness for children and families, fostering relaxation and connection to breath and body. A variety of memberships and pricing options are available, including a "Try It Out" pass (three classes for $45).
Bella Vida Yoga in Jacksonville Beach offers a Kids Yoga class for littles ages 3-5 on Tuesdays at 1:30 p.m. where they discover breath work and mindfulness while having fun learning various yoga poses through animal shapes.
Wild Child Kids Yoga offers yoga and mindfulness classes, camps, and workshops for kids ages 4-13 throughout Atlantic Beach and Jacksonville. Learn more on their Facebook page.
Power Yoga in San Marco offers a 30-minute Family Yoga class on Saturdays at 10:45 a.m. for a drop-in fee of just $5. Targeted for families and children ages 3-12, this class includes age-appropriate yoga poses, breathing techniques, and relaxation. Younger or older siblings are also welcome; no yoga experience required.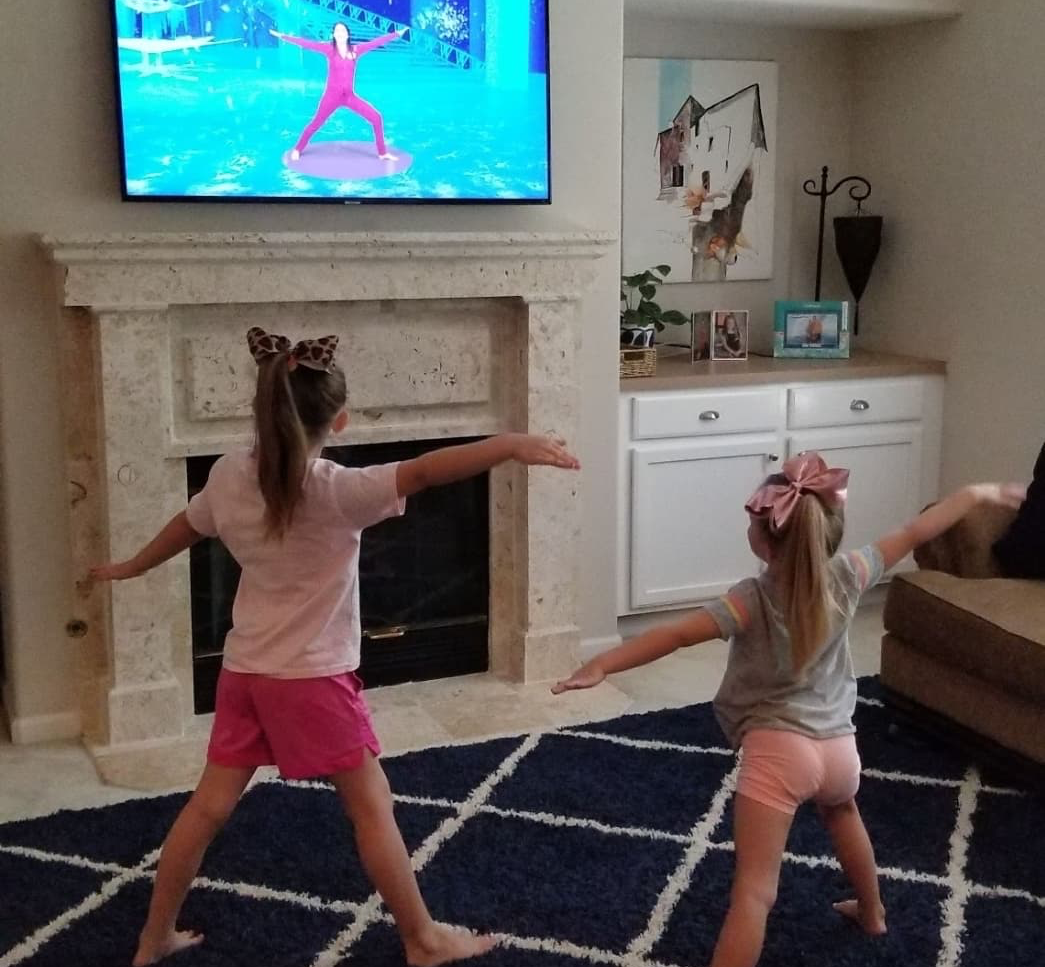 Virtual Yoga Resources
Online classes are a fantastic option for littles who could benefit from practicing mindfulness techniques and yoga moves from the comfort of your own home.
The Little Yogi School in Ponte Vedra Beach is currently offering online-only classes for little yogis ages 3-12. With a focus on mindfulness and kindness, this educational-based program integrates music, art, science, literacy, and more into every class. There are a variety of virtual options including live Zoom events and a monthly online subscription.
Cosmic Kids Yoga features a free online community with training, resources, and a ton of fun yoga classes on YouTube in irresistible themes like Frozen and Sonic the Hedgehog. You can also stream commercial-free videos through the Cosmic Kids app on your computer, TV, or iPad.
Gaia online is making kids' yoga fun thanks to their array of video classes with cool themes like outer space and dinosaurs.
Yoga Download has several online classes such as Toddler Yoga, Mommy & Me, and Kid's Yoga: Chillax Your Mind, among others. This service is subscription-based or single videos can be downloaded for a small fee.
Kids' Books on Yoga
From age-appropriate stories to even how-to manuals, there are several yoga-inspired books out there perfect for little readers. Here are a few of our favorites:
Calm Before the Test by Gwynevere Alistair of Blissful Bala Yoga leads children through various yoga poses specifically designed to relieve school-related stress and test anxiety. The sweet story, vivid illustrations, and countryside adventures of Dog, as he encounters other animal friends and explores their movements, promotes a positive, peaceful state of well-being for nervous students. (Amazon)
Breathe Like a Bear by Kira Willey features a collection of 30 mindfulness exercises designed to teach kids techniques for managing their bodies, breath, and emotions. These simple, short practices can be done anytime, anywhere. (Amazon)
You Are a Lion!: And Other Fun Yoga Poses by Taeeun Yoo invites children to explore playful animal poses and encourages flexibility and focus through a gentle introduction to yoga. (Amazon)
Yoga Essentials for Kids
At a minimum, the practice of yoga calls for a mat (though a towel can also be used in a pinch!). Luckily, there are a few retailers out there for age-appropriate gear of the yoga variety. Athleta Girl offers a pint-sized version of the popular Gap-owned company with cute children's yoga pants, tops, and accessories, while Gaiam is basically a classic when it comes to yoga mats, balls, blocks, and cushions for kids. And the adorable Little Renegades Mindful Kids Cards has become a favorite among some of the Jacksonville Mom contributors.
What fun yoga resources and products do your littles love? Sound off in the comments! Namaste.