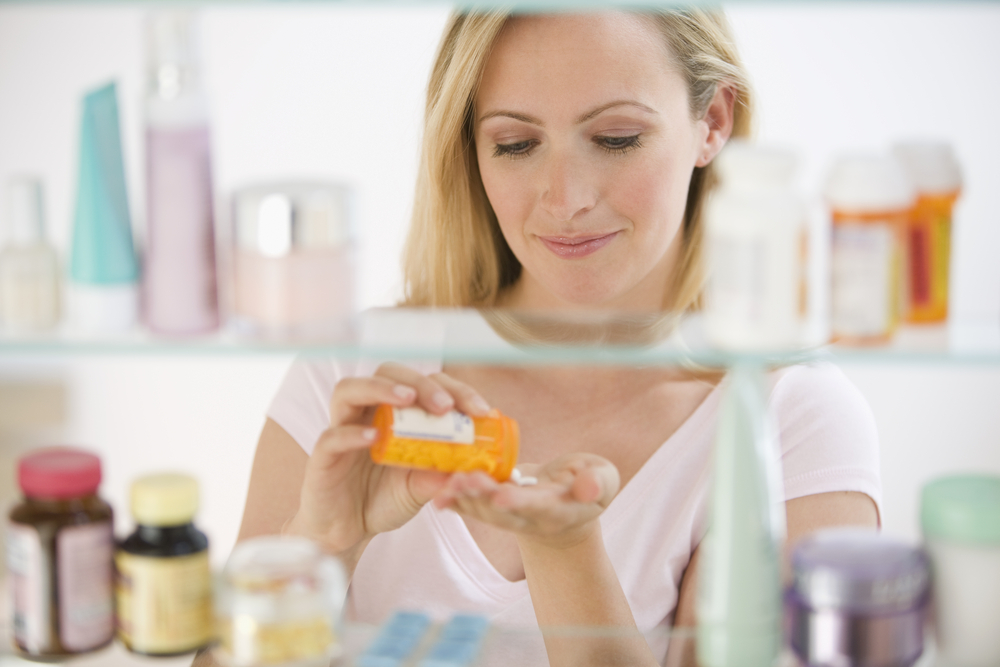 The medicine cabinet may be a small space — but it can pack big danger. Often found in the master bathroom of homes, these shelves are liable to contain rows upon rows of prescription pills, over-the-counter medicine, various lotions, and creams.
The Center for Disease Control estimates more than 106,000 people in the U.S. died of a drug overdose for the year period ending in October 2021 — the most drug-related deaths ever recorded. Opioids account for nearly 75 percent of all overdoses.
The practice of hoarding medicine (hanging onto unneeded or expired pills) is fueling the opioid epidemic, exacerbating drug problems, and leading to the accidental poisoning of young children.
"The bottom line is getting rid of unneeded medications can help prevent drugs from being misused," says TJ Ward, Director of the JAX Chamber's Project Opioid initiative, funded by a grant from the Florida Blue Foundation. "We need the entire community to take stock of what medicine is in their house, evaluate the need, and dispose of the unneeded."
According to a 2018 report from the Substance Abuse and Mental Health Services Administration, more than half of people who misused pain relievers in the past year obtained them from a friend or relative.
How You Can Help
Law enforcement and several non-profits are teaming up to help you safely dispose of unused, unwanted, and unneeded prescription and non-prescription medicine through annual DEA Drug Take Back Days, giving folks an opportunity to clean out their medicine cabinets. You can also locate an authorized collector in your area here, in order to safely dispose of prescription medicines year-round.
"Old habits can die hard. Drug Take Back events are the chance for us all to work together to reduce the availability of unused meds, promote a mindset change around holding on to meds after they've served their purpose, and prevent accidental poisonings and overdoses in our community," says Susan Pitman, Founder/Project and Strategy Director for Drug-Free Duval.
Expirations Dates Matter
The risks and availability of both prescription and non-prescription medicine also go beyond the bathroom, as some parents routinely store medicine in purses, nightstands, and unlocked kitchen cabinets.
"Too many young children are getting poisoned with prescription and non-prescription medicine because it is readily available in the home," Florida Poison Information Center-Jacksonville Director Dawn Sollee says. "America's Poison Centers take calls daily about a child who gets a hold of family medication."
Another unexpected issue lurking in the back of cabinets? Expired medications. Medication loses efficacy over time, and other medications can be harmful or pose health risks if taken past their expiration date. You should always consult with your primary care physician before taking medication that has expired.
When disposing of medication, it is crucial to do so properly. Do not flush pills down the toilet, as many water treatment plants are not equipped to remove pharmaceuticals from the wastewater, which can in turn negatively impact the environment.
If you can't make it to a Drug Take Back Day, experts recommend finding a permanent medication drop-off box. These can often be found in drug stores, grocery stores, police departments, and fire stations. Click here to find a location near you.
According to multiple law enforcement sources, the drug overdose epidemic is a clear and present health danger. Ward, who is on the front lines in Northeast Florida daily, shares, "It takes just a small bit of effort to do a spring clean of your medicine cabinet and drop off the drugs. It will make a huge impact in our fight to keep the community safe."
More About Florida Poison Control
The Florida Poison Control Information Center Network provides an invaluable service to Florida residents by offering poison prevention and confidential management information through a nationwide, toll-free hotline. Simply call 1-800-222-1222 with any questions or concerns; calls are answered 24 hours a day, 365 days a year by specially trained physicians, nurses, pharmacists, physician assistants, toxicology fellows, and board-certified toxicologists who have immediate access to the latest, in-depth poison assessment and prevention techniques.