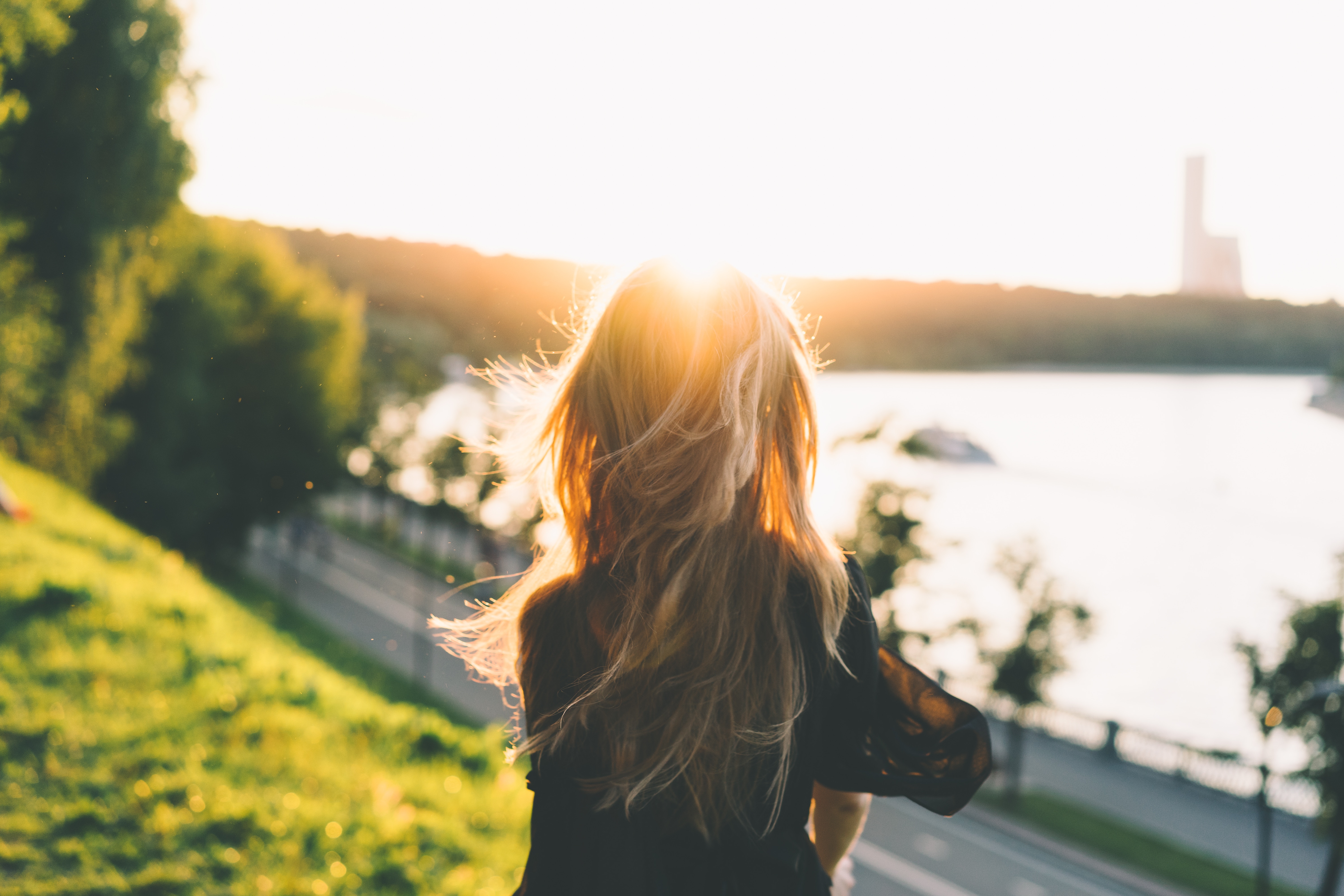 When I was diagnosed with breast cancer, one of the first things that went through my mind was, "How did I get this? What did I do?" Was it environmental, from the microwave or due to sleep habits, alcohol habits, or even cell phone use?
Research shows that no one knows the exact cause of breast cancer apart from when you have the BRCA mutation (a.k.a. the breast cancer gene). Only 5 to 10 percent of women with breast cancer have the gene and one in eight women are being diagnosed today. And there is nothing definitive indicating that we are doing something to cause it.
Many outlets talk about people who have the risk of the BRCA1 or 2 positive gene mutation as having a family history of breast or ovarian cancer. However, this is not the only sign of risk nor is it a guarantee that you are a carrier. I am a good example of this. I have no family history of breast or ovarian cancer. When I started my research in 2014 after my breast cancer diagnosis, I approached my doctors about being tested. At that time, all my doctors agreed that based on my family history, I probably did not have this gene mutation and there was no reason to test.
However, after further research, I found that this was not true. Being of Ashkenazi Jewish decent also put me at risk — about one in 40 have a chance of having the BRCA mutation. I insisted on testing, and surprisingly I tested positive for the BRCA1 mutation.
I then had to share my result and the risk to my immediate family, siblings and first cousins. One of my parents had to have this mutation and not have known. And depending on which one, their siblings would be at risk, too. Shockingly, there is a myth that you can not inherit this gene from your father. This is categorically untrue. In my family, my siblings and my mother all tested negative. Proving that there really is a 50/50 chance and no guarantee that if one of your parents is a carrier that it will be passed on to you. My father is the carrier — he had no knowledge of this and with his siblings and parents having already passed, we are not sure who had the gene. The gene mutation does not skip a generation, so one of your parents must have it for a child to have it. In our family, this meant that with everyone testing negative, all my nieces and nephews were safe from this risk. This is great news. The only person we need to be concerned about is my 6-year-old daughter, Lucy.
BRCA gene is a tumor suppressor gene. Everyone has a copy of this gene, 1 and 2, in their DNA. However, some people have a mutation in one of the BRCA genes that prevents it from working properly. The mutation causes uncontrolled cell growth, which could turn into cancer. If you have the gene, your lifetime risk of having breast cancer is estimated at 60 to 85 percent, and less for ovarian cancer. If you do get breast cancer, your risk of having it recur or spread to Stage IV is increased. Men who carry the gene mutation are also at risk for various cancers.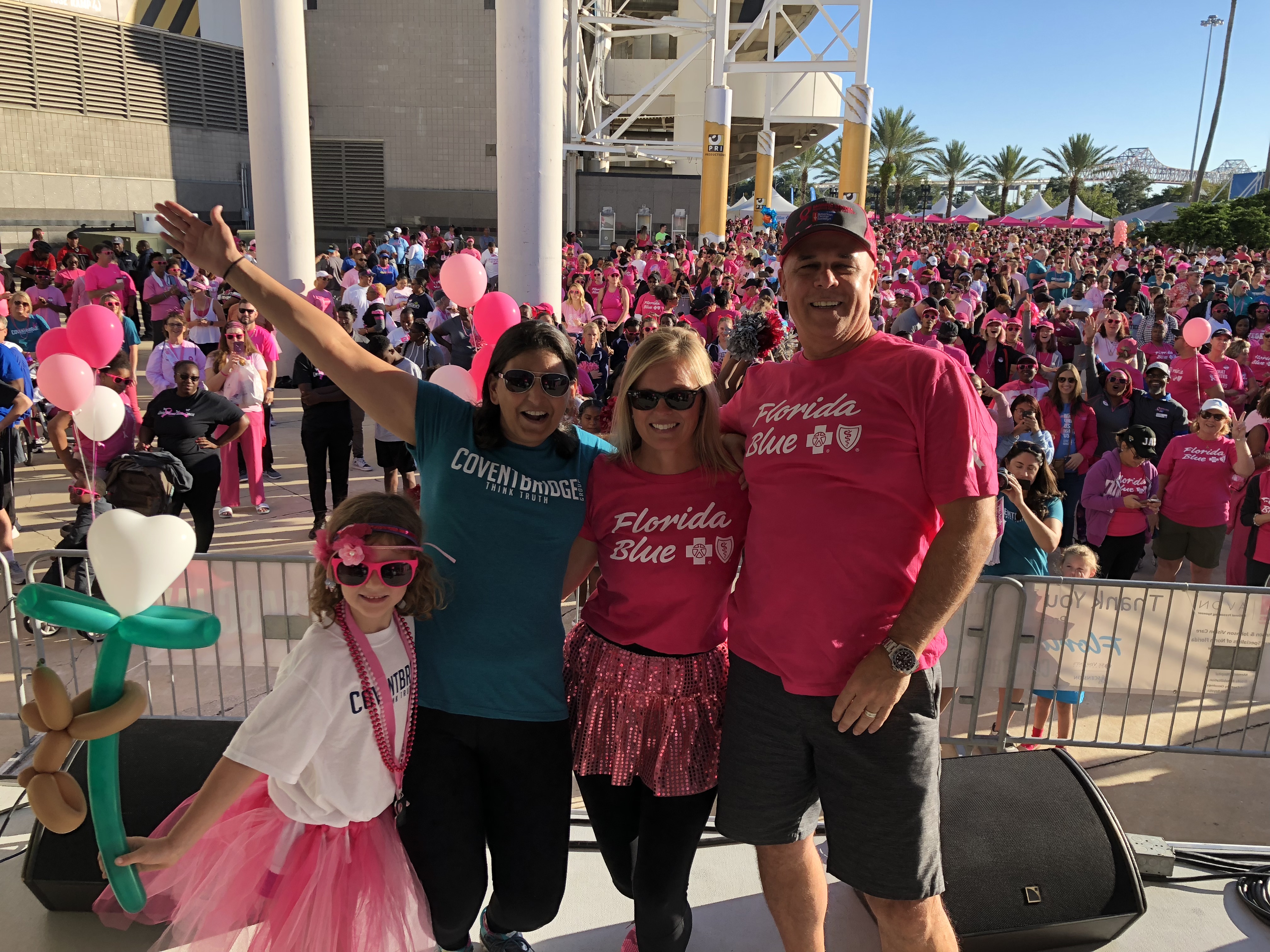 While I wish I knew I had the gene before my diagnosis, I do not know what I would have done if faced with that knowledge. There is a group of women who consider themselves "Previvors" of cancer. Why? Because they had this knowledge prior to any diagnosis and made the decision to try and prevent this hereditary diagnosis. These women have decided to do a preventative surgery such as a bilateral mastectomy, an oophorectomy (removing ovaries and tubes), and/or started breast and ovarian screenings earlier than recommended. Some even freeze their eggs, just in case. Imagine at age 25, having to make these very serious decisions about your body that would affect motherhood choices and body issues, that should not be taken away from anyone. But choosing these preventative surgical options could reduce your overall risk of death by 70 percent.
Now in my case, I did not have the knowledge to be a "Previvor." So, I had to make the decisions after my diagnosis. I have my 6-year-old, daughter, I was 45, and I had already made the decision to not have any more children, so my choices were easy — bilateral mastectomy, oophorectomy and hysterectomy, and regular blood testing for ovarian cancer, the CA-125. With all this, along with radiation, chemotherapy, a daily pill to prevent recurrence and regular screening with my oncologist that included tumor marker blood test, CA 15-3. I still had my cancer return, only this time, as Stage IV. Stage IV has no cure.
Many people ask me if I will get my daughter tested and when. First, no legitimate doctor or genetic counselor would test anyone under the age of 18. At least I do not think they would. What would this knowledge do for you or your child? Nothing. There is nothing you could or would do with this knowledge and it is not up to me to make these decisions for my daughter. Instead, I pray that I am alive to help my daughter with her decision on when to test and if she tests positive, help her make the decisions. With the research out there today, in 2019, I would not recommend my daughter test until she is at least 26. This would be in 2038.
In the interim, I will do everything in my power to raise funds to fund research for genetic testing, better options for those with the mutation and most importantly, finding a cure for breast cancer or maybe even a vaccine that prevents it completely. Every year, incredible doctors and researchers are learning more, and pharmaceutical companies are using that research to develop drugs that may be a cure, but we are not there yet. I choose to believe that when Lucy has to make these choices, there will be no choice to make, as it has been eradicated from our society.
About the Author
Stacy Hanson is a loving mom, wife, daughter and friend who has Stage IV Metastatic Triple Negative Breast Cancer with the BRCA1 gene. She is also the Chief Client Officer at CoventBridge Group. As part of a clinical trial at Mayo Clinic, she was on immunotherapy and a Parp Inhibitor for two years, recently pulled off of immunotherapy due to protocol changes in the trial. The treatment is working, and she is currently NED (No Evidence of Disease), which is the best diagnosis you can get with Stage IV. You can also follow her story on Facebook at Lucy's Mom Fights Cancer. Stacy is giving back to Jacksonville and the breast cancer community by serving as the Event Chair for the 2019 Making Strides Against Breast Cancer of Jacksonville event, held on Saturday, October 19, 2019. Funds raised by the American Cancer Society ensure that no one faces breast cancer alone by funding innovative breast cancer research, promoting education and risk reduction and providing comprehensive patient support. Stacy turns 50 on May 5, 2019, and she is donating her birthday to the cause by throwing a Party with a Purpose — details and tickets can be found here.