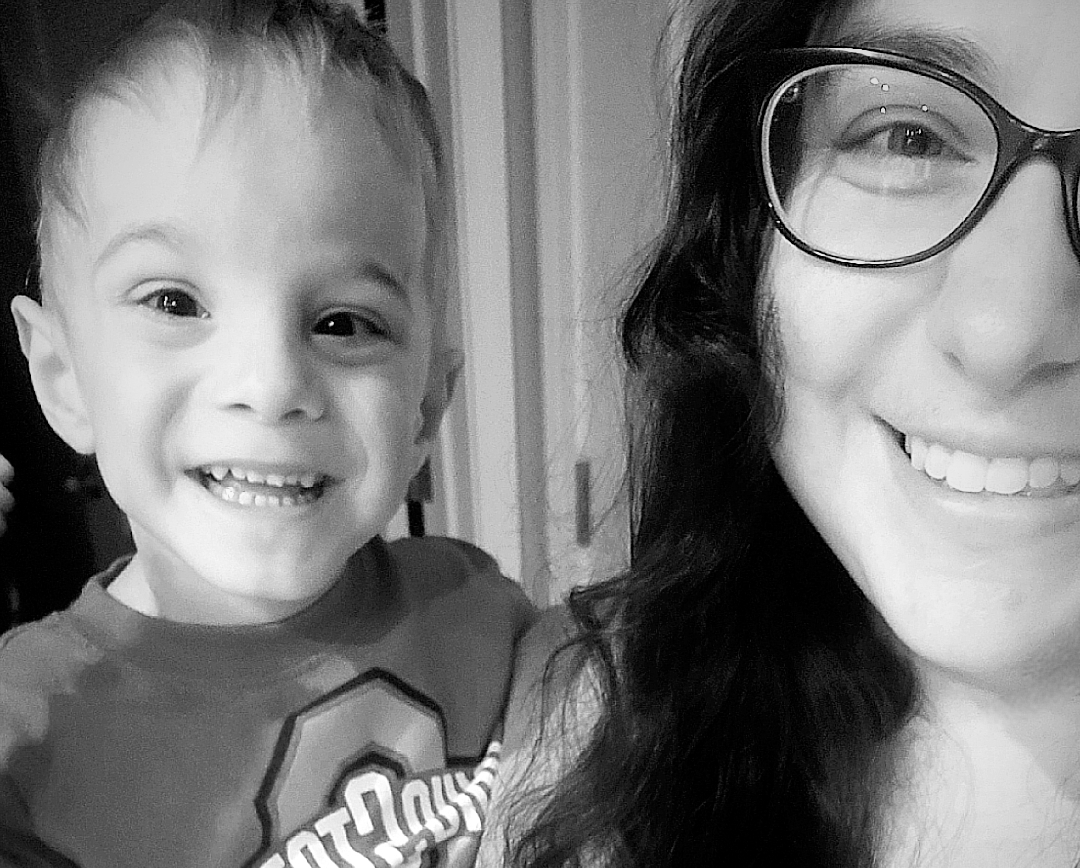 My son loves Encanto. I mean he LOVES it (who doesn't?). Of all the characters, Luisa resonates with me for a number of reasons. First of all, her song is my favorite. Secondly, my lovely friend Blair and I agree, that surface pressure builds up in adulthood… not to mention motherhood.
My therapist says I take on more than I can handle. Somedays I feel like that is an insult, other times I acknowledge it is the truth. It's reality. She's right, and I do. I don't like saying no to people. I don't like turning away the opportunity to help. I am a mother, a wife, a grad student, a CEO, a board member, and somehow a functioning human being… sometimes. Juggling is an ability everyone has, but juggling successfully without losing your patience, cool, or sanity is a skill.
I am not one who has an answer to everything. I don't pretend to know it all. I just know I am a human being who struggles with life and all of its tendencies to place obstacles in all the wrong places, and usually, it would be one thing to just say, "Oh well." But what if you can't? What if you shouldn't?
I am a woman of science and a woman of faith, so take that however you'd like. Whether you're reading the latest research from a medical journal on how stress can affect your body, or if you're reading Matthew 6:34, I think we can all agree that stress needs to find its way to the backseat so you can take control (and enjoy) your day, week, month, year, activity, family, etc.
Tips to Help You Better Manage Stress
Through my years of biting off more than I can chew (and my nails), constantly people-pleasing, and pushing myself to my limits… here is what my therapist and I have discussed to help us all stop stressing.
Meditate. Whether you are spiritual or religious, finding just five minutes of your day to pause and check-in with yourself or your higher power may be exactly what you need to start the day off on the right foot or end on a high note. It gives your mind the ability to quiet down and focus on YOU rather than the world around you. Taking just five minutes is wonderful, but if you have an hour, it's worth it to make a trip to Soundbath Jax for a relaxing meditation experience unlike any other. Personally, I wake up in the mornings and for the first five minutes, I just lay in bed. I sit there and take my time waking up. I picture myself at my family home in Ohio, during the summertime with my little brother. Such memories bring me peace. Note: Contributor Mary Lauren swears by the Headspace app!
Exercise. I am NOT telling you to stock up on workout attire and train for a marathon here. I am telling you that exercise, no matter how intense it may be, is extremely beneficial to your health… especially stress. Not to get too crazy, but to quote my girl Elle Woods: "Exercise gives you endorphins. Endorphins make you happy. Happy people just don't kill their husbands, they just don't."
Get outside. If you're anything like me, most days are spent in front of a screen. I know that we all dream of being on a beach in Fiji with bottomless mimosas, but you'll get a very similar result when you get up and walk outside. If you work from home, take that laptop outside. If you run on a treadmill, take it outside. If you have a scheduled Zoom call, be a good boss and let everyone keep their camera off and take the call outside while you walk. Even just enjoying that cup of coffee on the porch will help alleviate some stress.
Take a bath. Who knew that the very things we hated as kids, we would come back around and love (and need) as adults? Baths are hard for any parent to enjoy — especially with little ones running around. Personally, I've found that taking one bath a week after my son goes to bed gives me ample time to just soak and unwind. For extra calming effects, you can add essentials, Epsom salt, bubbles, a candle, a glass of wine, or a good book (or all of the above combined)!
Talk to a therapist. There is no shame in therapy. This isn't the old days when mental health and going to therapy are stigmas. The fact that you are able to admit you need to speak to someone about something bothering you, is courageous enough. Even more so, if you have some personal growth you would like to work on or want to take control of your life and need some techniques from a licensed professional to help you through the process, do it. You won't regret it.
Journal your thoughts and feelings. I am an avid writer. Not just a blogger, but a writer. I've found that writing everything down lets me see everything in an orderly manner (kind of). I can trace my thoughts, and when I read them back to myself, I can get a better shot of the bigger picture. It also reminds me to celebrate the little things. Being present in the moment and not getting caught up in the craziness of the day is a great trick to center your mind in a place of joy and accomplishment.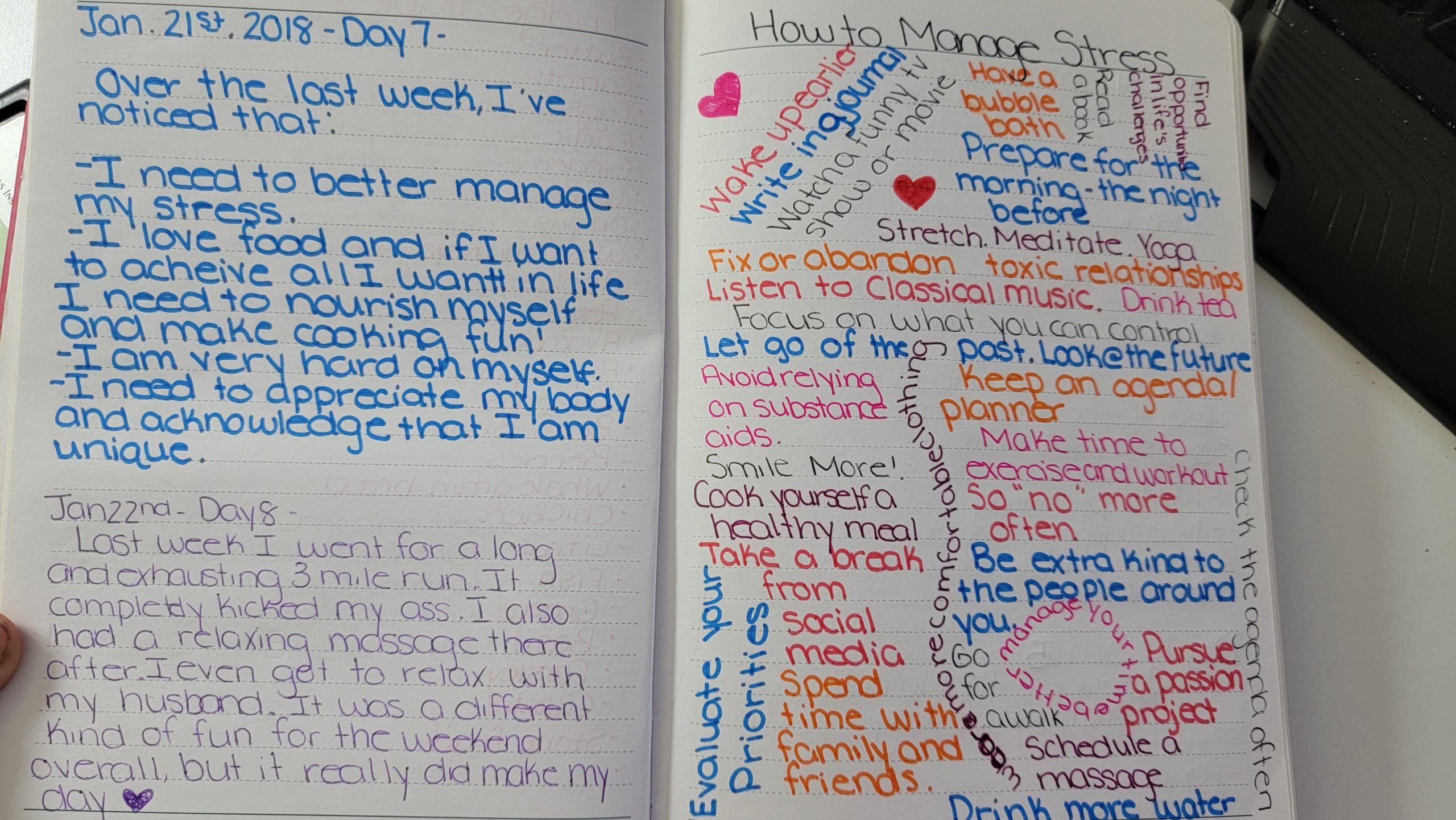 To touch on this and to get really personal, I suffer from depression and anxiety. Severe depression and anxiety. There truly are days when remembering to take my medicine or washing my hair are victories. No matter how small they may be, they are worth celebrating.
When our bodies are overworked and pushed to their limits, they snap, crackle, and pop. We get sore. We rest. We drink plenty of water and stretch to prevent injury. So maybe it's time we treat stress similarly. Maybe stress is our mind's way of telling us to slow it down, take it easy — rest and recover to prevent injury. So take a moment and slow it down. Be present and stretch. Walk outside and throw some bubbles in the bath. Grab a pen and a notebook and celebrate your day, your victories. Celebrate you.