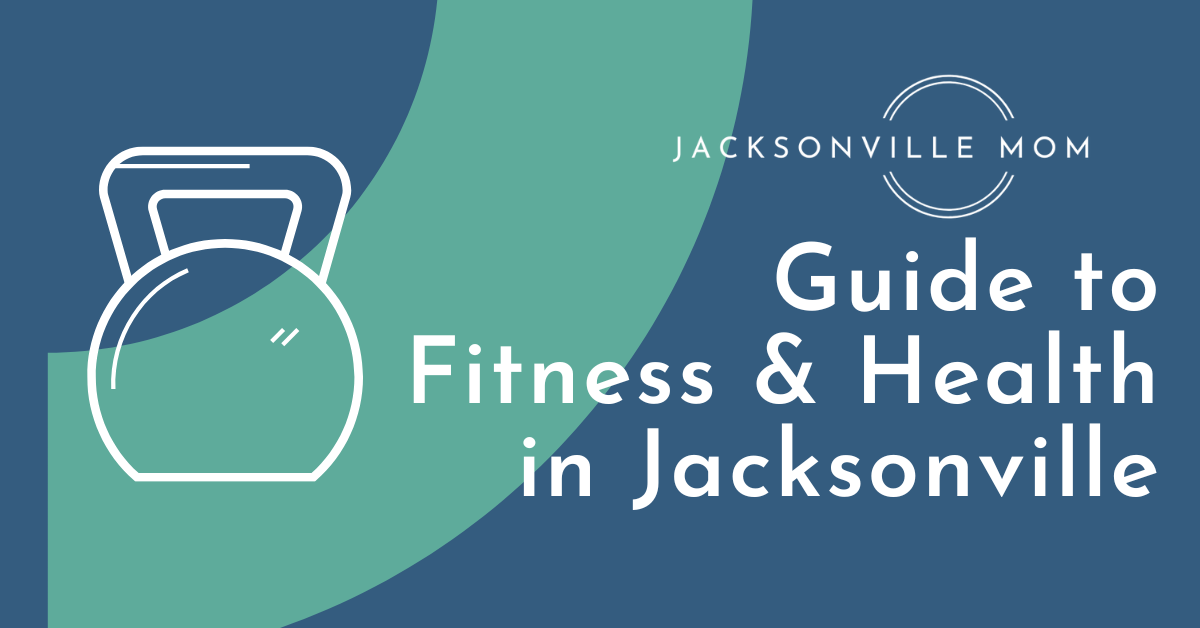 Being active and staying healthy can be a challenge for busy families. We have put together the best spots for fitness and wellness in Jacksonville to encourage and educate families that when it comes to staying on the right track for health and nutrition in real-life scenarios and taking care of ourselves as a whole, it can be easy! Whether you are looking for personal training, group and specialty classes, gyms with in-house childcare, fitness classes where you can bring your baby, an outdoor activity the whole family can enjoy – or guidance for health and nutrition, there's something for everyone!
TitanUp Fitness isn't about a long list of complicated exercises – Instead we'll TEACH you how to become the best at the ones that count.
Perfect for all levels! We help you set achievable goals, slowly adjusting your workouts till you reach your own personal record – and then we set new goals!
The 13-Week Program has the proper frequency for each muscle group and the right nutrition education for you to see measurable improvement in your physique. The most successful fitness program in the world is a sustainable one. Locally Owned, Group Fitness,
Weight Training Gym for All Levels… #1 in the 904
JM Reader Offer: 20% off 13-week program or annual membership!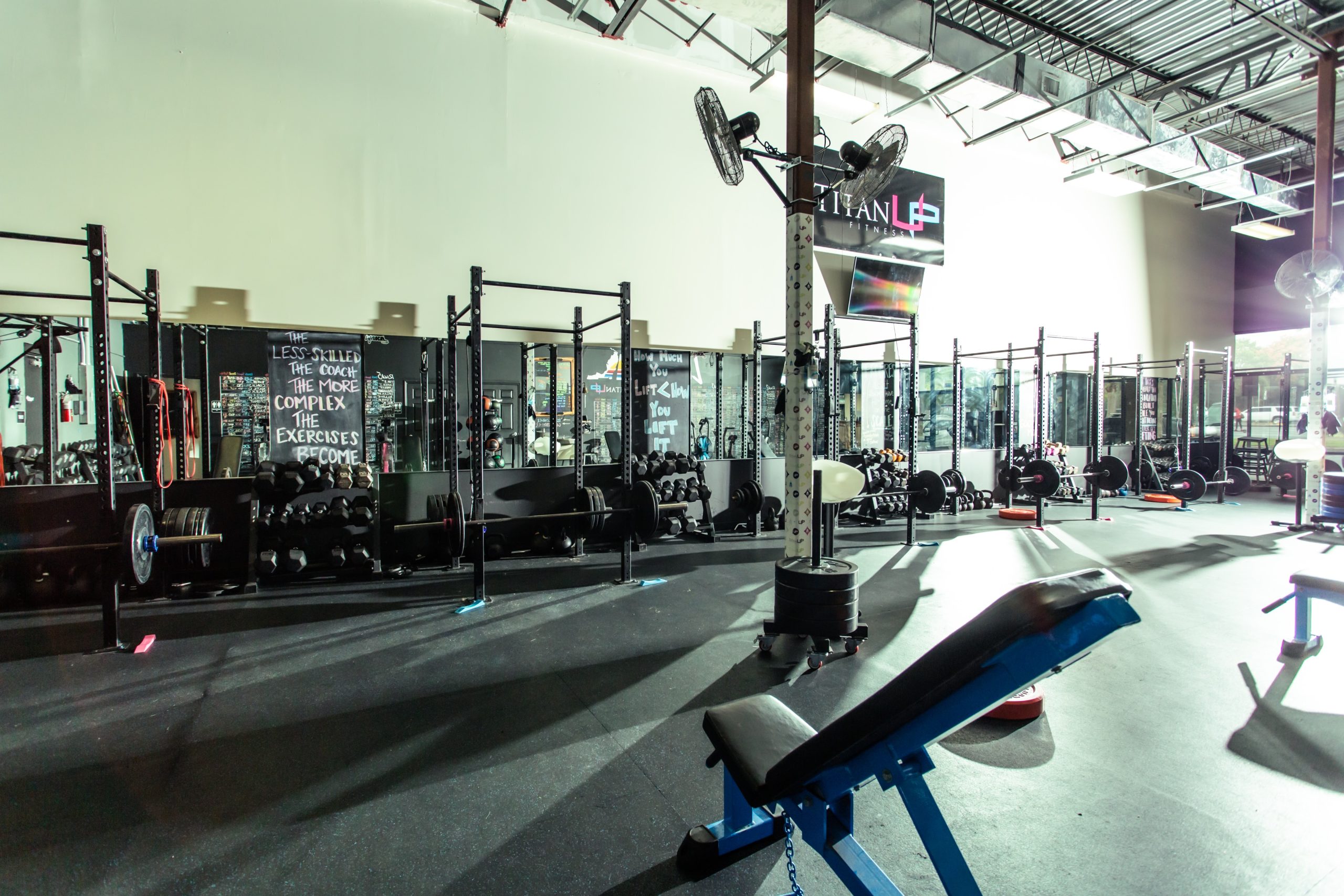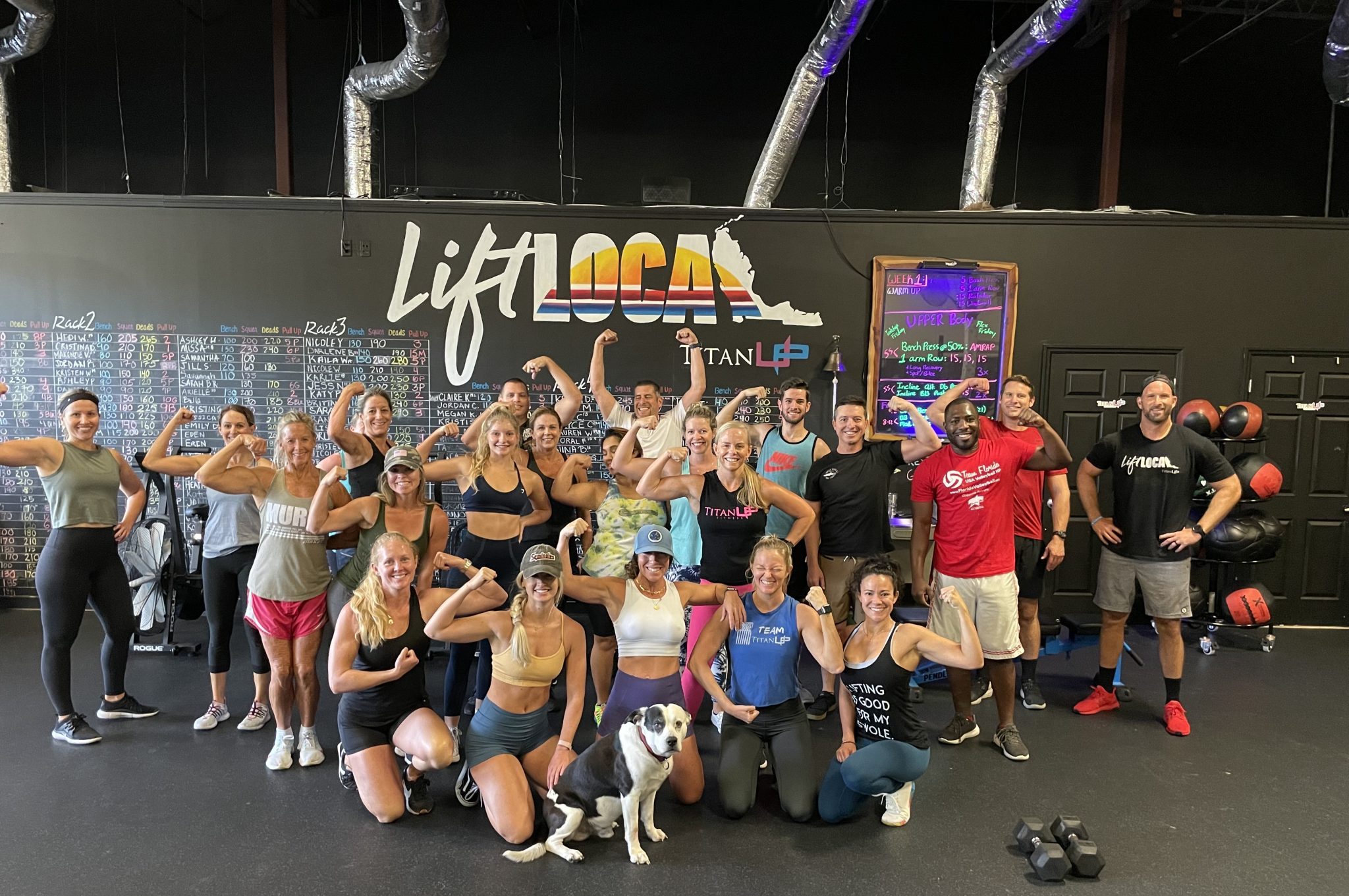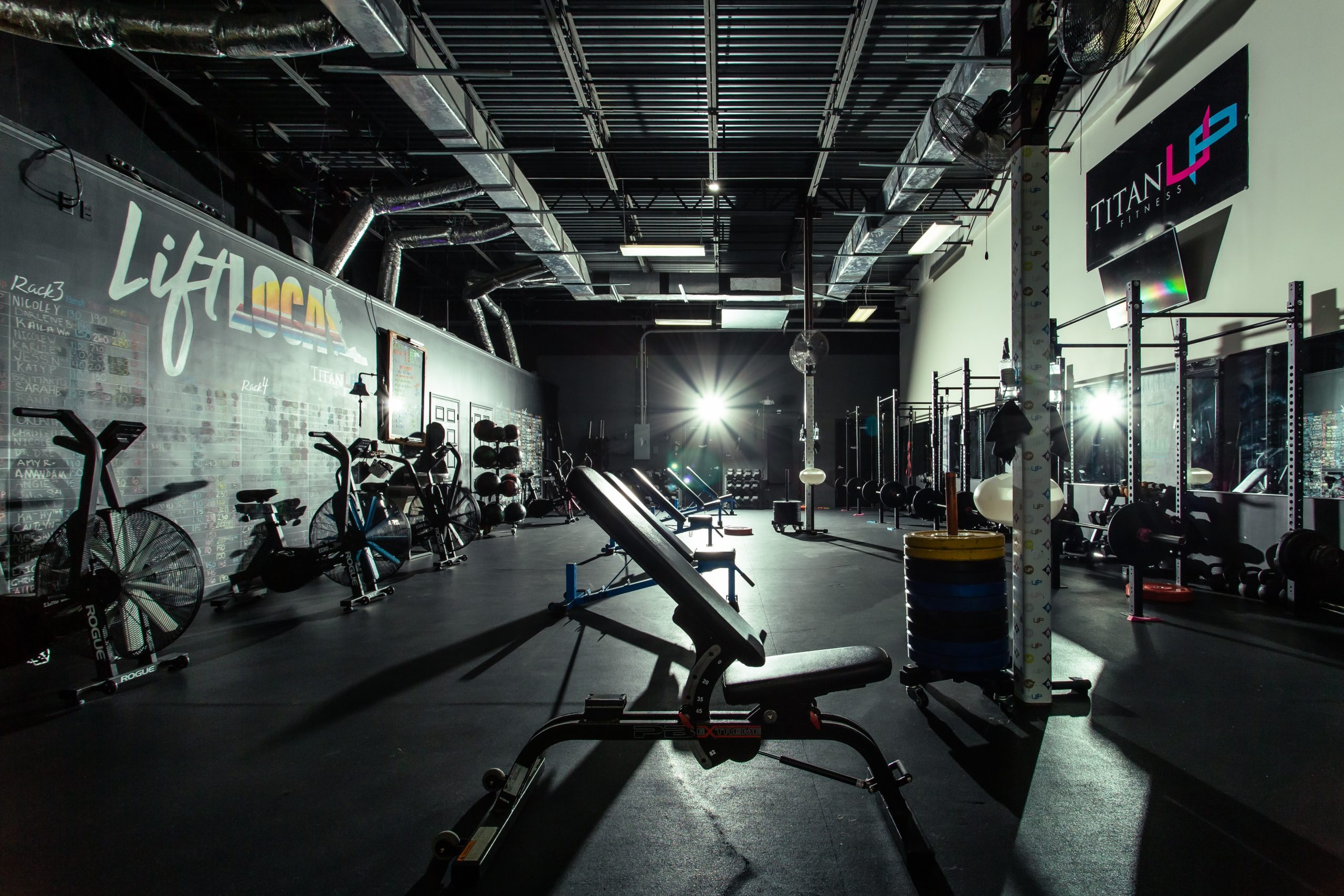 "I have finally found my fit fam in TitanUp! I was ready to fully commit myself to my health and fitness, but I was sick of inconsistent routines and not seeing results. I feel stronger than I ever have and I love the encouragement I constantly get from the trainers and the people I work out with. It's the positive environment I was searching for and so happy to have found my place!"  — Megan K.
Founded in 2005, MBody Yoga is Florida's first Baptiste Power Yoga Affiliate Studio. We teach a sweaty, liberating yoga practice with an emphasis on breath connected to movement. With two locations—one in the Southside area of Jacksonville; the other in nearby Neptune Beach, MBody offers the practice of yoga to anyone looking for a challenge. Whether you are brand new to yoga or a seasoned practitioner, you will find a home for your mat here. In addition to providing classes seven days a week, we offer many innovative and pioneering workshops, events and teacher training programs year-round. Whatever it is you seek to gain from yoga, you will find it at MBody.
JM Exclusive Reader Offer: First class free with local ID, and receive a gift. 45 days for $40! $2 Tuesdays class from 5:30-6:45 (yes just for $2!)
VIRTUAL CLASSES | MBody Yoga invites you to practice where you are and to continue your practice together with them by joining our virtual classes. Sign up for a class on the MindBody website or app as you normally would. All of the virtual classes are listed under the Neptune Beach schedule. You can also follow on their Youtube channel where you'll find recorded classes.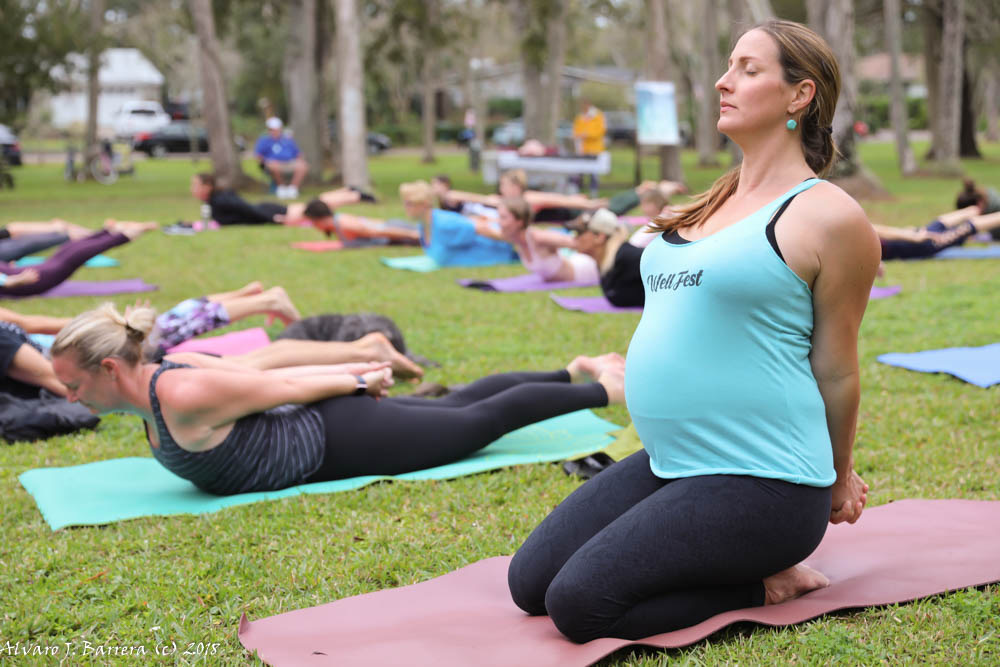 "In the spring of 2017, my wife gave me an early birthday gift. A Groupon for 30 days of yoga at MBody. I've practiced yoga off and on for over the past several years. From Bikram, to various community centers. I've never committed or felt the need to take my practice seriously until I came to MBody. The teachers and classes are awesome! When ownership changed with Leah Green taking over, the environment, people became closer. There's more community outreach and activities, and more challenging moves/poses in class.
One particular thing that solidified my belief in the practice of yoga was the healing of my chronic back pain. Each morning I would wake up and could barely get out of bed. It would literally take me over an hour to get normal movement to my body due to the pain. When Leah returned from a yoga retreat, she had the class do a new move to help with our back and lower body. And within a few days of continually doing this move, my back pain has stopped!!! I mean no pain whatsoever. No drugs, no over-the-counter medication, or doctor's visits eliminated my back pain. But my yoga practice did.
MBody Yoga is my "Little Slice of Heaven" when I'm feeling stressed from day-to-day life. I can always roll out my mat and let it all go with some good power yoga."  — G. Newbill
ChallengeCycling Jax provides an unprecedented uniqueness, high octane wall-shaking-party-till-you-sweat cycling experience with 3 D flooring. Challenge Cycling also offers a state-of-the-art infrared sauna to help you relax after a heart-pounding cycling experience. Accept the Challenge and sign up now!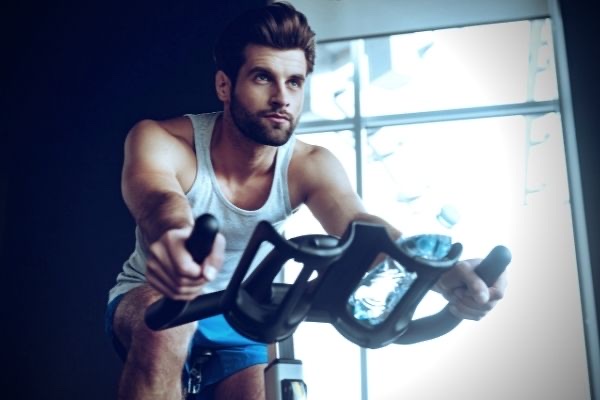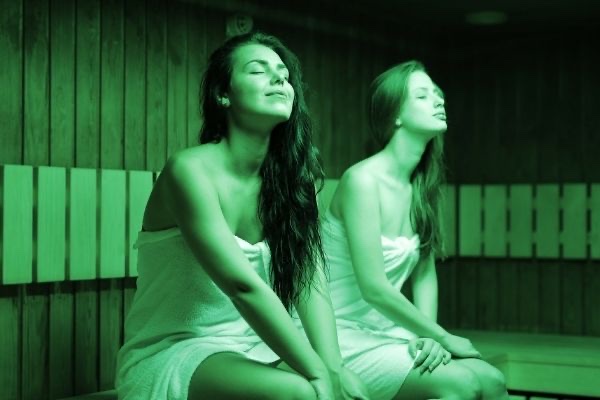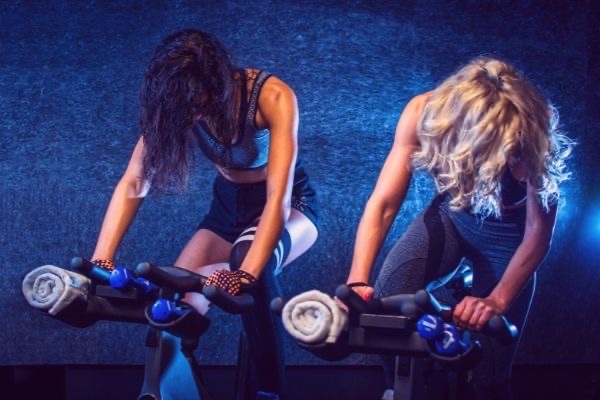 Renew and restart your wellness routine. Reconnect with the community and reengage your family at the Y. We have always been a place where families can play and be active together, and that's more important than ever.
From stretching and strength training to cycling and yoga, you'll find fun,  supportive ways to reach your goals – in a safe, clean environment. While you're working out, we'll put more play in your child's day at KidZone. They can engage in arts enrichment projects, educational activities, and kids' fitness, all while creating lasting memories with new friends!
Plus, Youth Sports are now FREE with family memberships. And, moms and dads will also enjoy one Parents' Night Out every month, also FREE with family memberships! You'll also love the exclusive savings members enjoy on School's Out Camp, Summer Camp, and more!
Visit our website to join online and learn more about the many programs and activities at the Y that nurture the mind, body, and spirit for the whole family.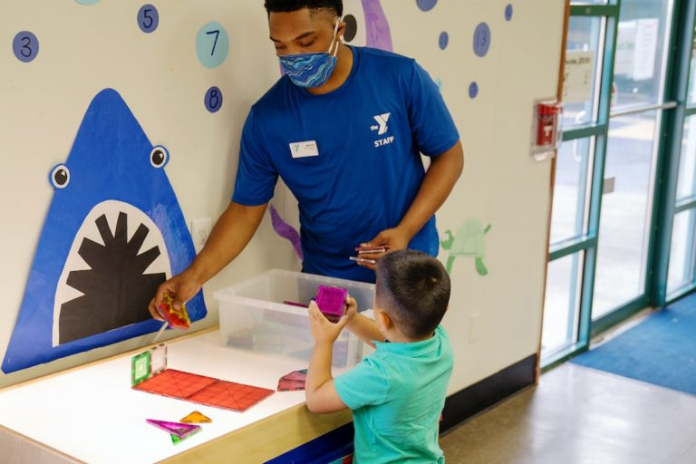 "We love being members of the First Coast YMCA! There are tons of awesome classes to take that are fun AND good exercise, plus branches all over the city so there's always a convenient spot to work out. We also love being able to do things like play tennis with our friends, and the Kidzone staff provides great child care that's included with our membership. It doesn't get any better than that!"  — Cassy C.
Jewish Community Alliance
Reenergize your body. Refresh your mind. Revitalize your spirit.
Our Jewish Community Alliance is more than a gym, we are a community that serves every generation in Jacksonville. Join us to see why our JCA was voted as Folio Weekly's Best Nonprofit and Best Gym, with the Best Instructors and Best Facebook group in all of Jacksonville!
At the JCA, our valued members enjoy: 
Wellness Connexion coaching sessions with a certified Baptist Health professional
Group Fitness Classes including Dance Trance, Pilates, and Yoga
Outdoor pools and a heated indoor pool
Indoor track
Har-Tru clay tennis courts
Towel service
Priority registrations in our After School, J-CAtion Days, and Summer Camp programs
Discounted rates at our NAEYC accredited preschool and kindergarten
Sports leagues for children and adults
FREE babysitting with family memberships
The JCA Welcomes people of all faiths into our environment of fun, harmony, and friendship.
Rediscover yourself at the JCA, visit jcajax.org, email us via [email protected], or call (904) 365-4065. Ask us for a free one-week membership and discover why we are the Best of Jacksonville!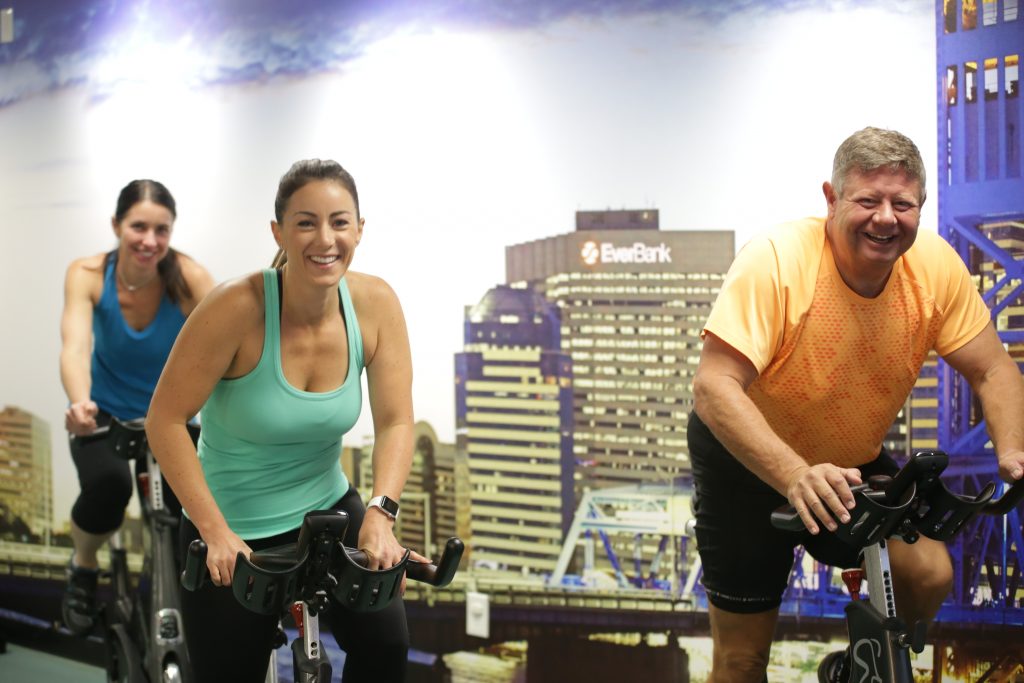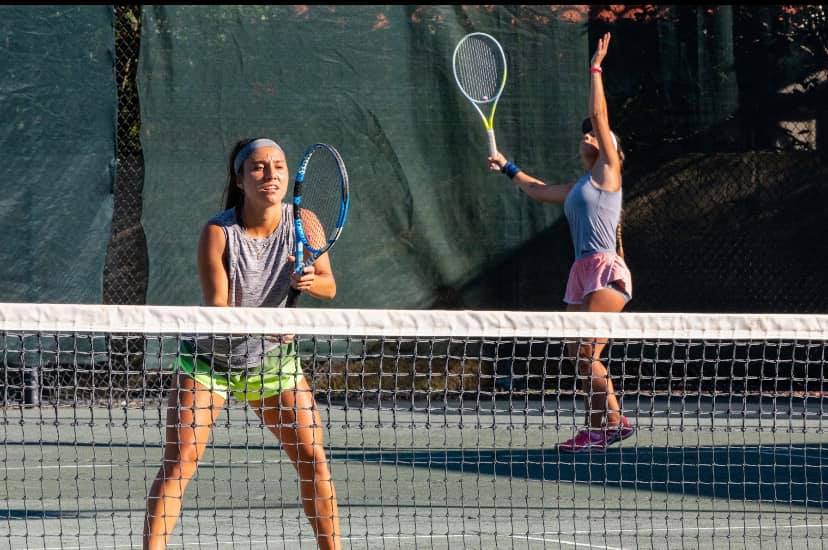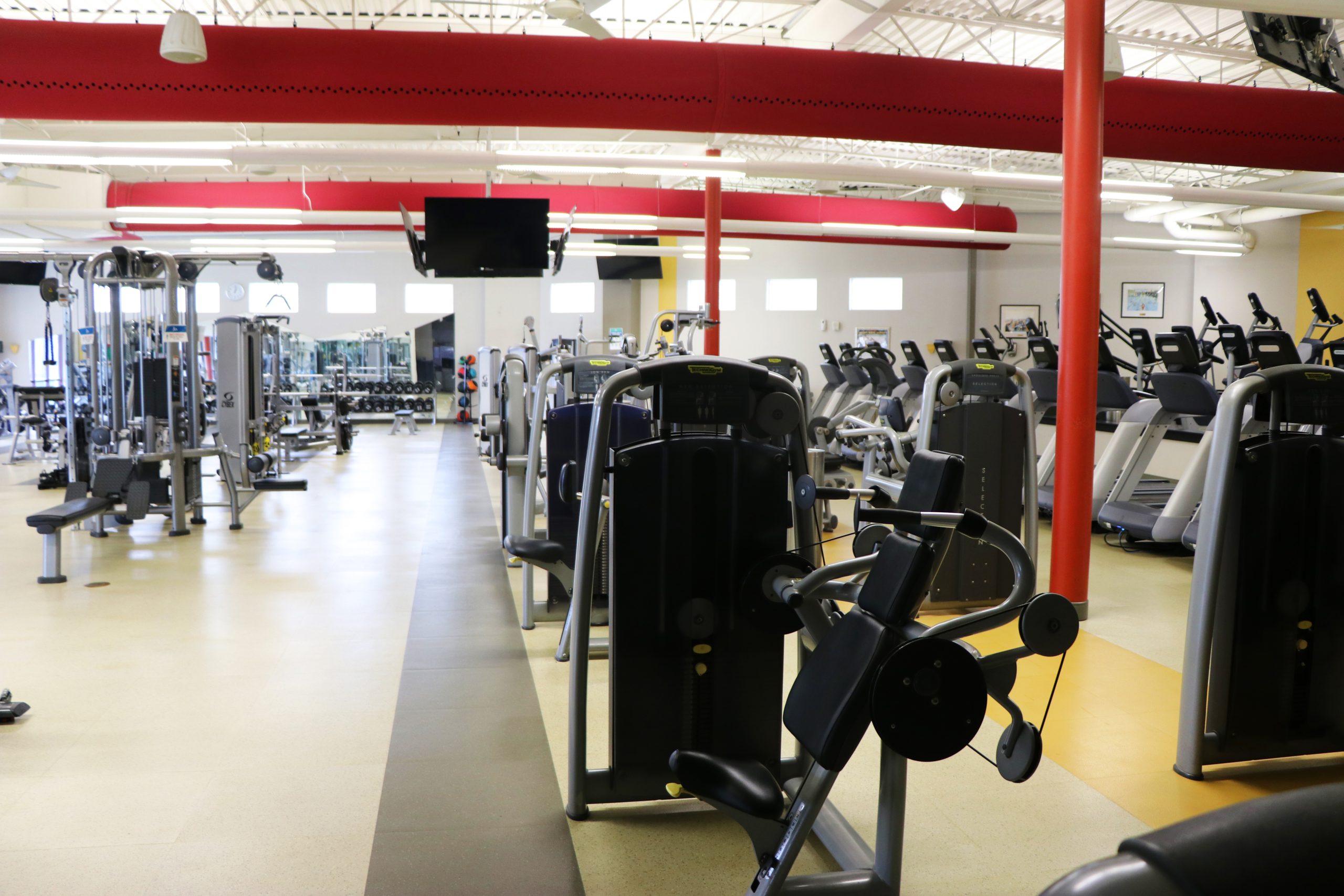 Welcome to Yoga Mix! Our studio opened in the fall of 2011, Owner Nicole was the only teacher, running 10 classes per week on her own and closed on Sundays, so she had a day off with her young family. The studio has grown organically over the years into what it is now. Staying true to the core values, mission, and vision of Yoga Mix, Nicole is so proud of what the studio, YM Team, and community have become.
"One of my greatest lessons of working at Yoga Mix over the last decade is that we are all more alike than we are different. It does not matter who you are, where you come from, younger, older, wiser, we all are dealing with our own versions of ups and downs. When we collectively step on our mats, move and breathe together, we are all the same. We are humans trying to do better, striving to feel good in our mind and body. Choosing to walk out of the studio better than when we walked in."
Evolving from being the only teacher to having an incredibly diverse team, each with their own unique talents, Nicole now focuses on better serving the studio as a whole. She is constantly working behind the scenes developing new ways to create the best studio environment for the YM community. Whether you're a seasoned athlete looking to strengthen your skills or a busy mom or dad who needs a moment of peace, yoga is for you. We provide you the tools, time and space to dedicate to you; to shift your perspective; to realize you're already living your best life. At Yoga Mix we envision a community of people living a happy, healthy, intentional life.
Start your journey today with Yoga Mix – Get your first month for only $25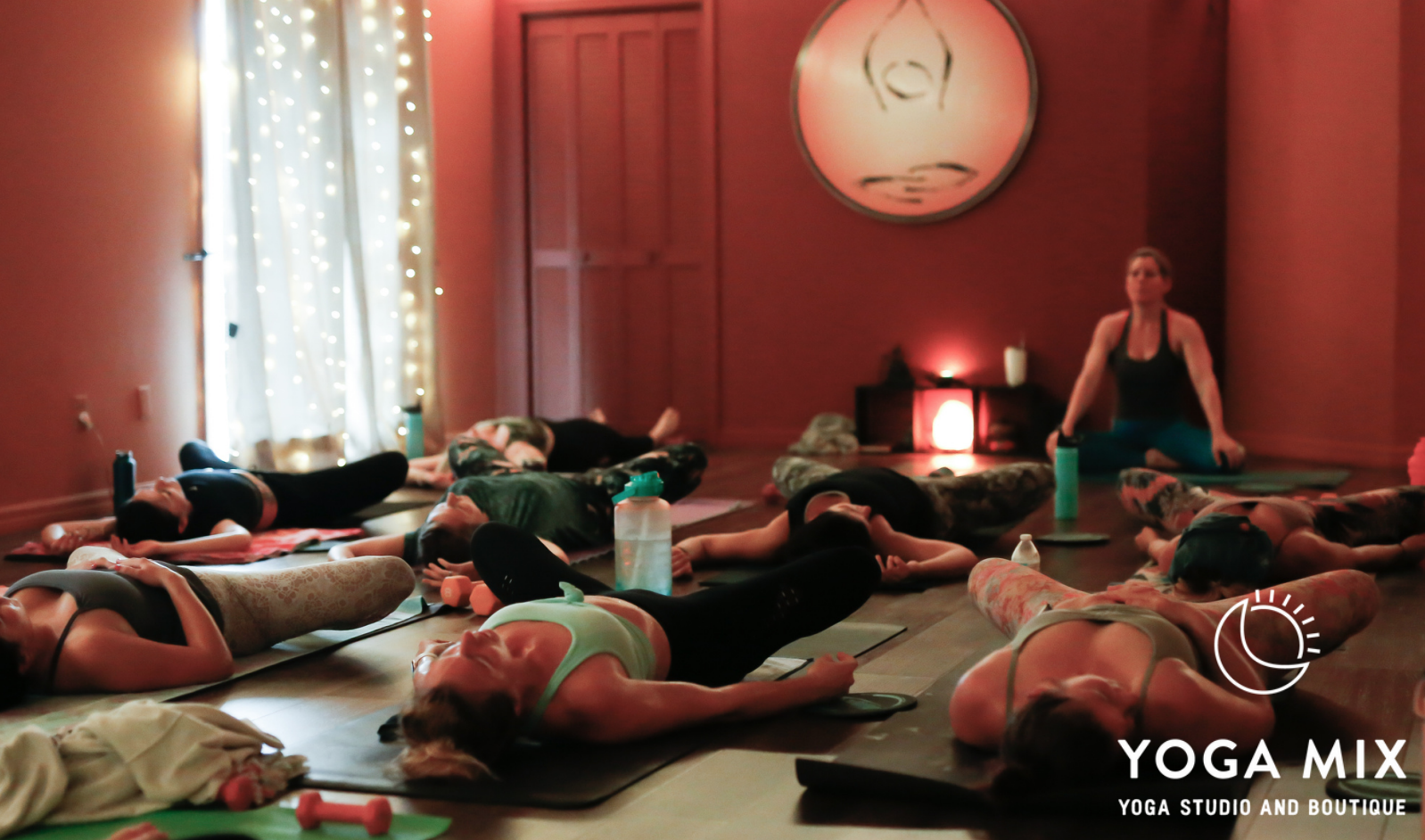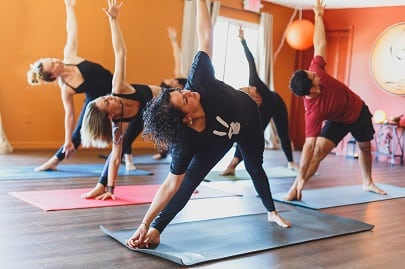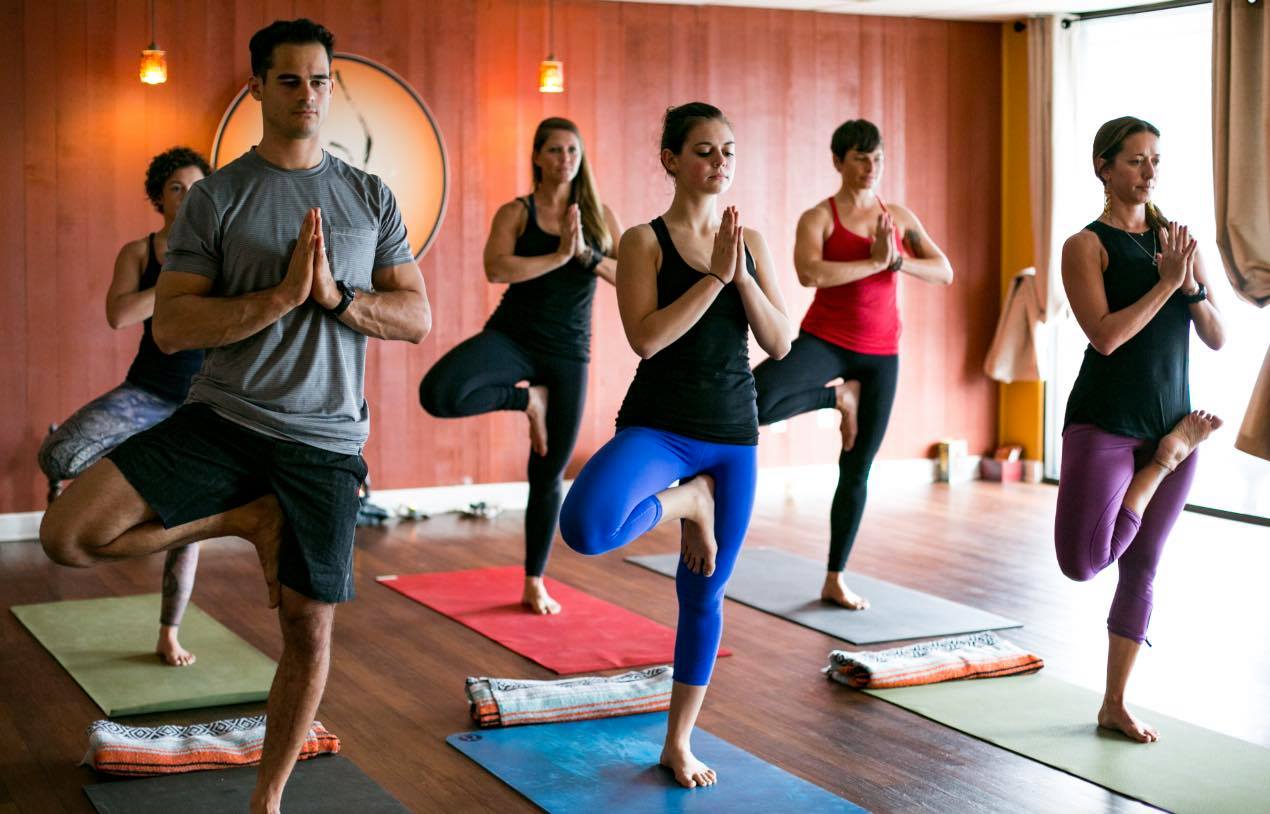 " Yoga Mix has been a life-saver for me! Nicole has done such an amazing job of creating a peaceful and welcoming environment. The instructors continue to amaze me and after all these years, the variety of classes is like no other studio in town. From Yoga Shred to Jivamukti, it's my happy place and home away from home."  — Vicky
Rebel Studio is a yoga, barre, and cycle studio in St. Johns, FL. Conveniently located right over the Julington Creek bridge from Mandarin, Rebel Studio proudly serves Fruit Cove, Julington Creek, Mandarin, Durbin, CR210, and more! The vibes at our studio are strong, positive, supportive, and sweaty! Join the Rebel Tribe and find the results you are looking for. Here at Rebel, we offer relaxed yoga and meditation, power yoga (both heated and not heated), not-so-average barre classes from Rebel Pulse to Rebel Ripped, and high energy cardio with our Rebel Ride Cycle Classes! Looking to be a yoga or barre teacher? Rebel Studio offers 200 hour Yoga Teacher Training and 300 Hour Yoga Teacher Training, as well as weekend barre teacher certifications!
Join the Rebel Tribe!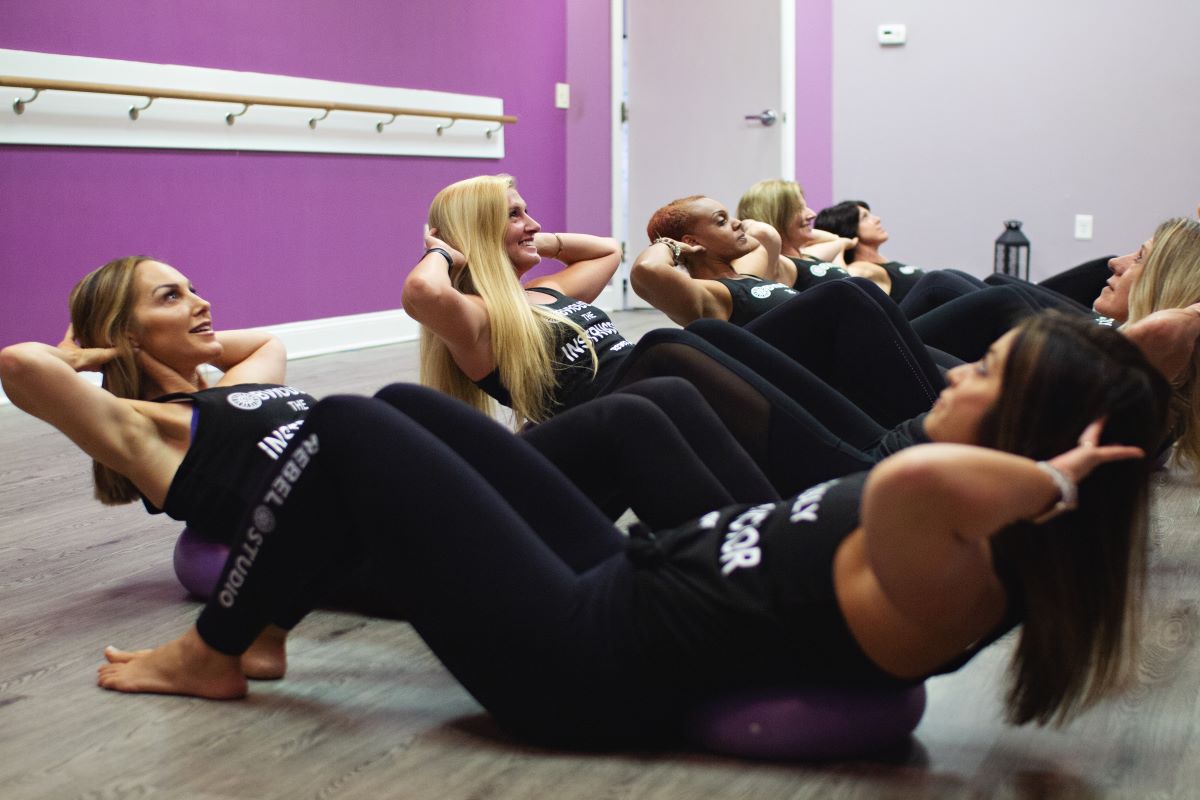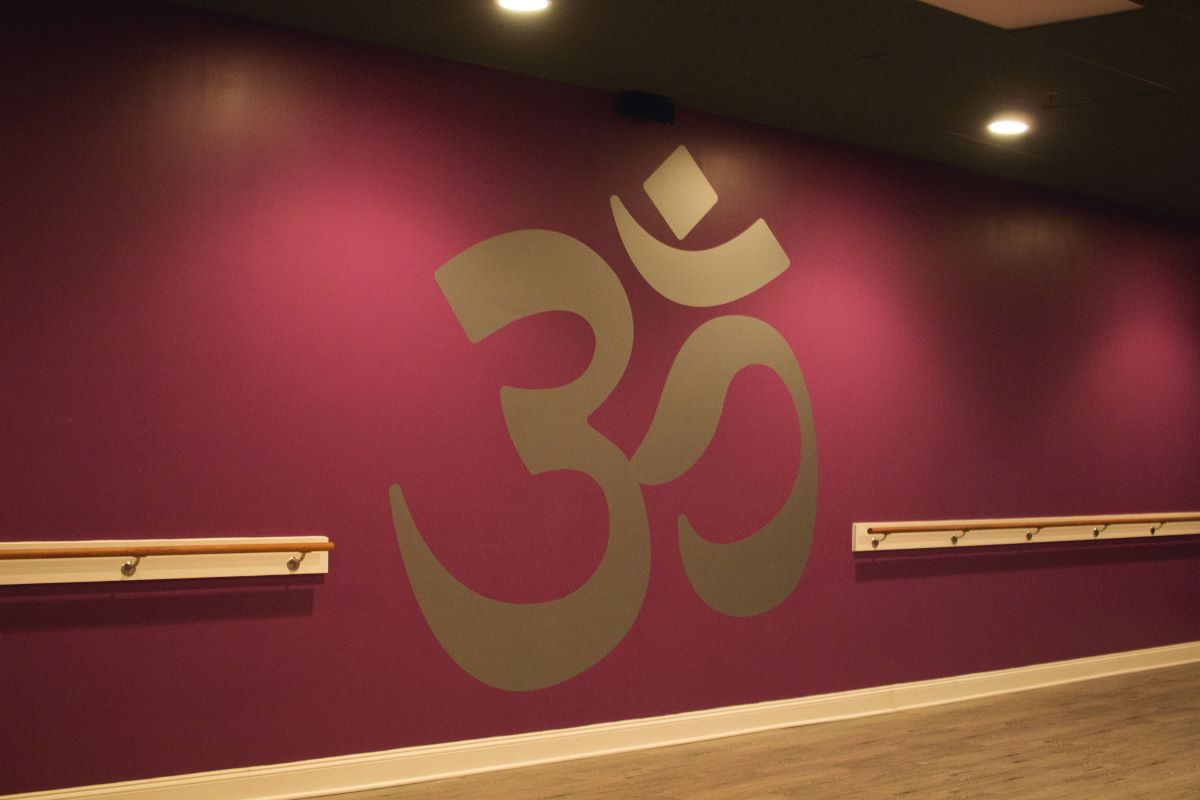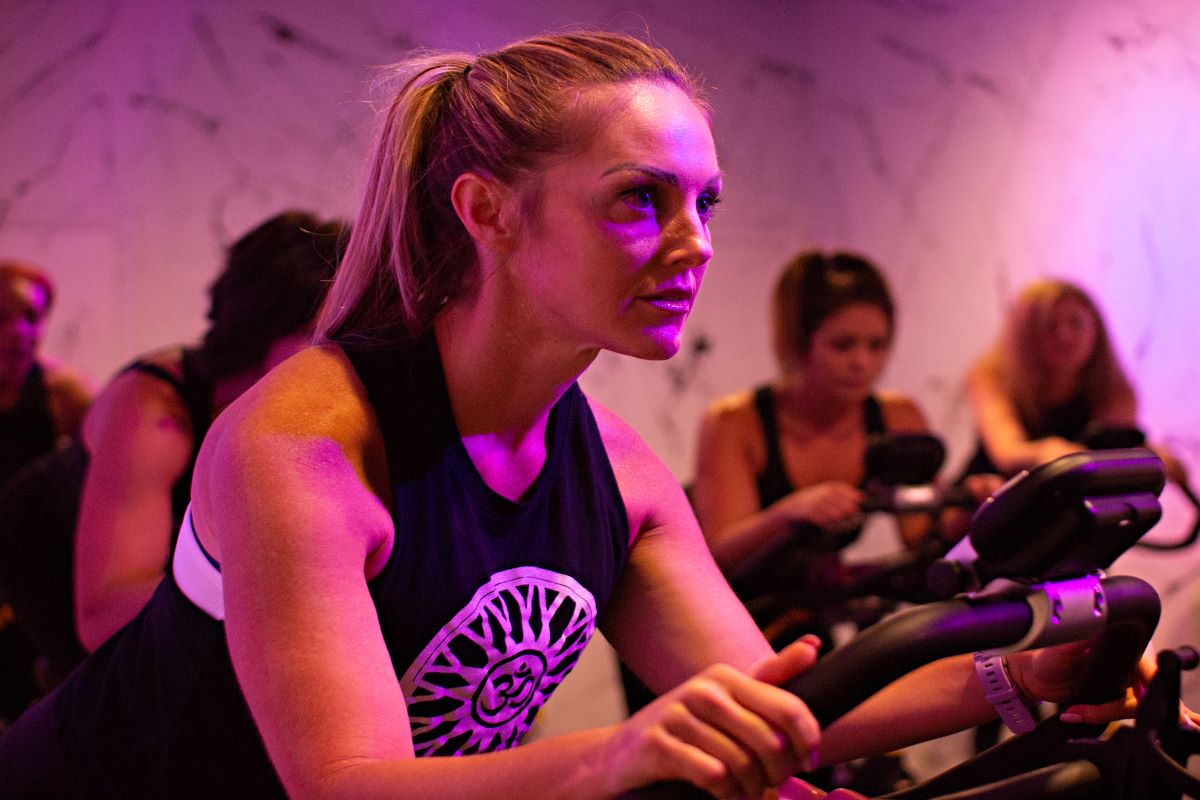 " At 35 years old, and one who didn't love yoga at all, or working out in general, I walked into Rebel and today it is my second home. Now at 40, I have never felt so good physically or mentally. Rebel offers a variety of classes that offer something for everyone. It is such a fun studio to be a part of, and the energy there makes you feel so welcome. Being a power yoga lover, I love that they play fun music and offer classes with and without heat for all preferences. If it wasn't for Rebel, I truly wouldn't be this healthy! The Rebel Tribe is an extra blessing!"  — Nikki Osgood
Dominique Landry is a wife, mother, motivator, and NASM certified personal trainer and group fitness instructor. She created Fit Enough to change the current narrative of fitness to be more inclusive of all body types, fitness levels, and lifestyles. Fit Enough is on a mission to merge self-acceptance, physical wellness, and fitness in a way that shifts the idea of what "being fit" means. Our model allows for an increased level of flexibility, enabling you to focus on your health on your own schedule.
Online fitness coaching is ideal for individuals who desire to exercise more and be healthy, but lifestyle demands and time restraints prevent them from being able to do so in a traditional manner. Fit Enough also creates customized experiences for businesses that emphasize wellness as part of their corporate culture. To that end, we offer in-person, virtual, and corporate training programs.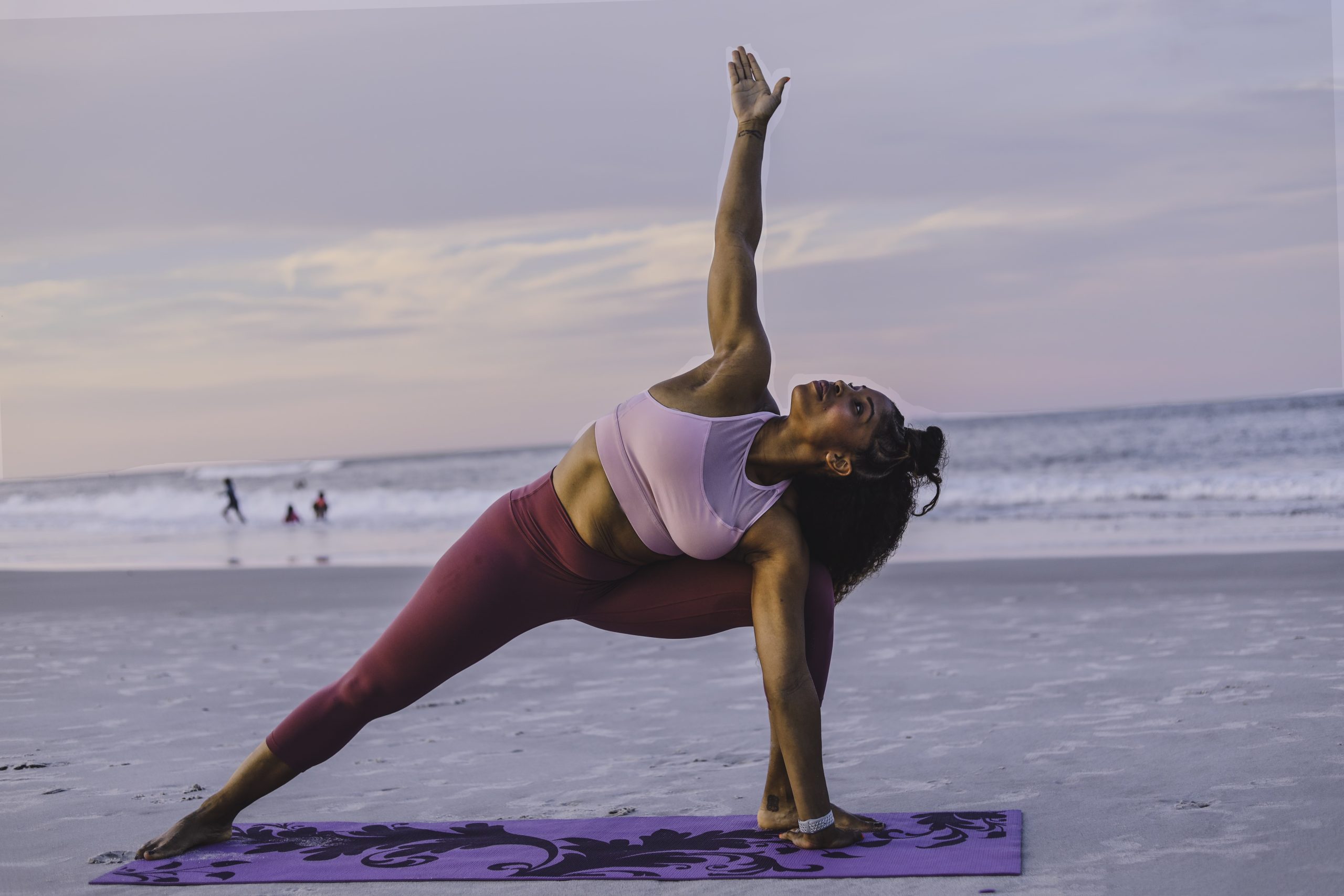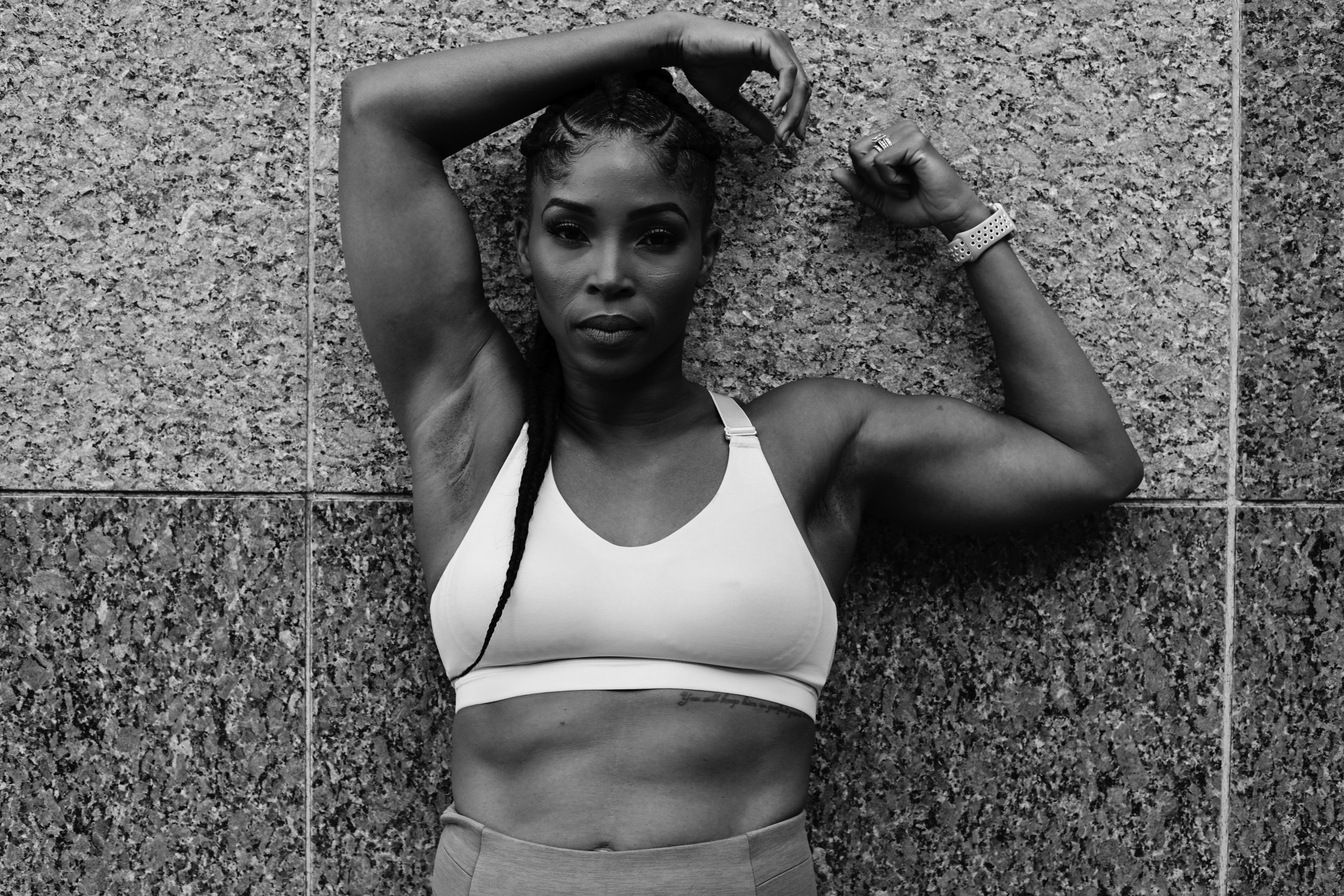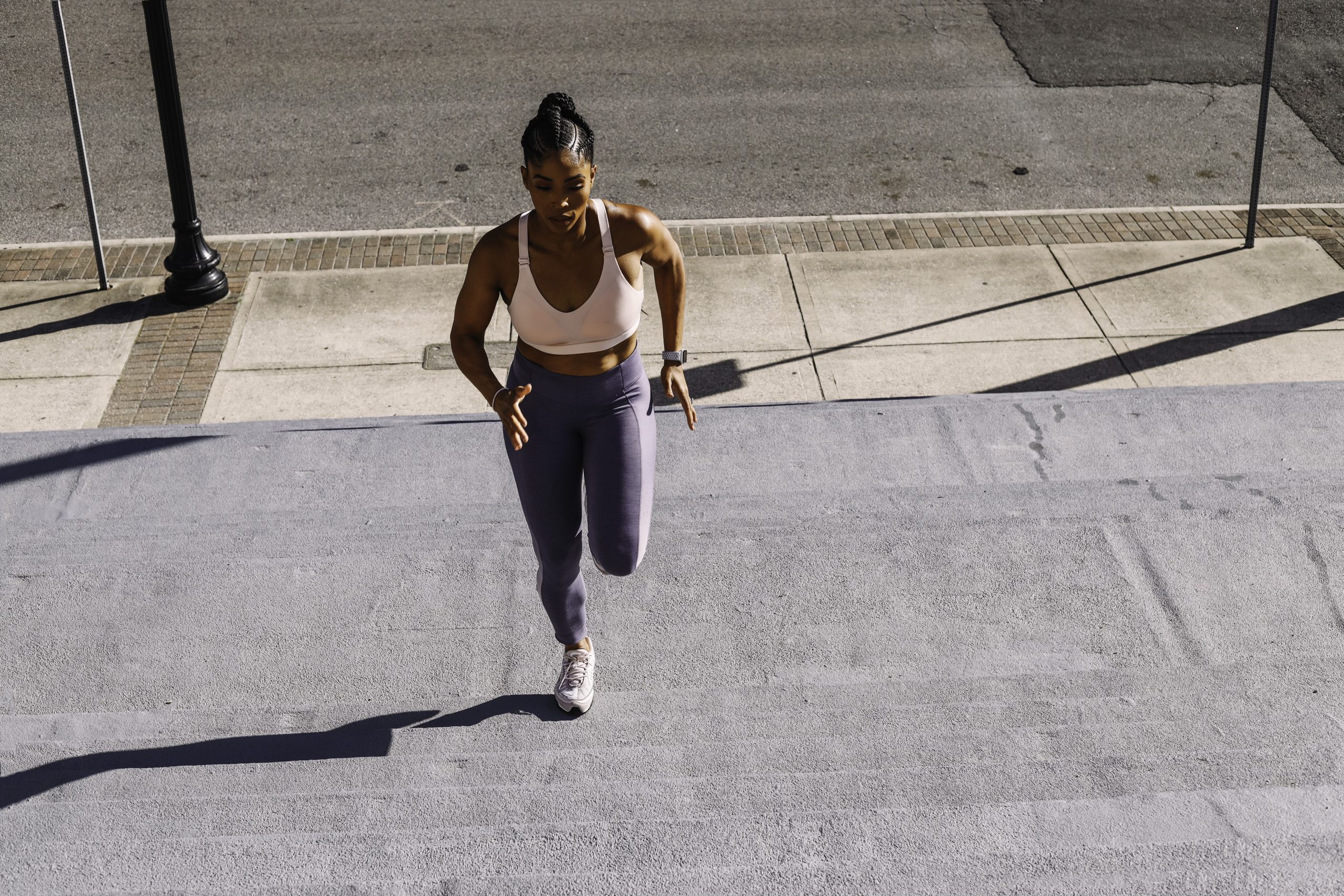 "As a busy mom of 3, I knew I needed to stay active to keep up my energy & also set a great example for my kids! I've tried working out on my own, but it's so confusing trying to figure out what works best on which days.
Hiring Dominique from Fit Enough was the best thing I've done for myself. She holds me accountable, which is what I love the most! Each week is something new, this helps me from getting bored. Also, she is a mom herself & is so relatable to REAL life! She just gets it & creates a routine for me based on her expertise on what busy mamas need. Highly recommend Dominique!!"
How are you COMMITTING TO FIT in the new year? Maybe it's a new workout move you are adding to your routine, maybe it's a wellness change like getting more sleep – or maybe its remembering to STAY HYDRATED…whatever it is, the Jacksonville Mom team is ready to COMMIT to our goals and have fun along the way, with our BODYARMOR in tow of course! Share your goals with us and #COMMIT2FITCHALLENGE!
BODYARMOR is a favorite for moms and busy families on the go – a premium, sports drink that provides superior hydration. It is packed with electrolytes, coconut water, and vitamins and is low in sodium and high in potassium. BODYARMOR contains natural flavors and sweeteners and no colors from artificial sources. Available in BODYARMOR and BODYARMOR LYTE, and BODYARMOR Water, Team Packs (8, 12 oz. bottles) available at Walmart, Publix, and Winn-Dixie. Learn more at www.drinkbodyarmor.com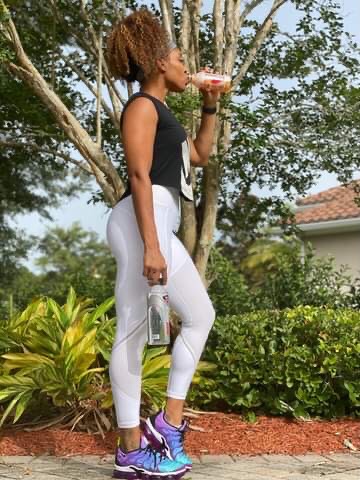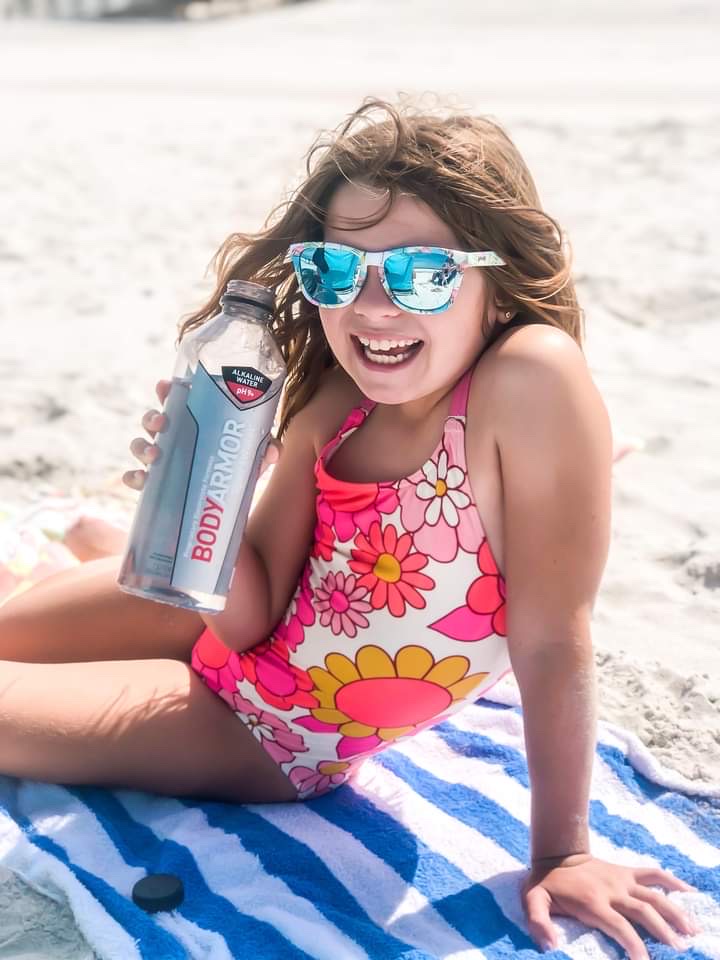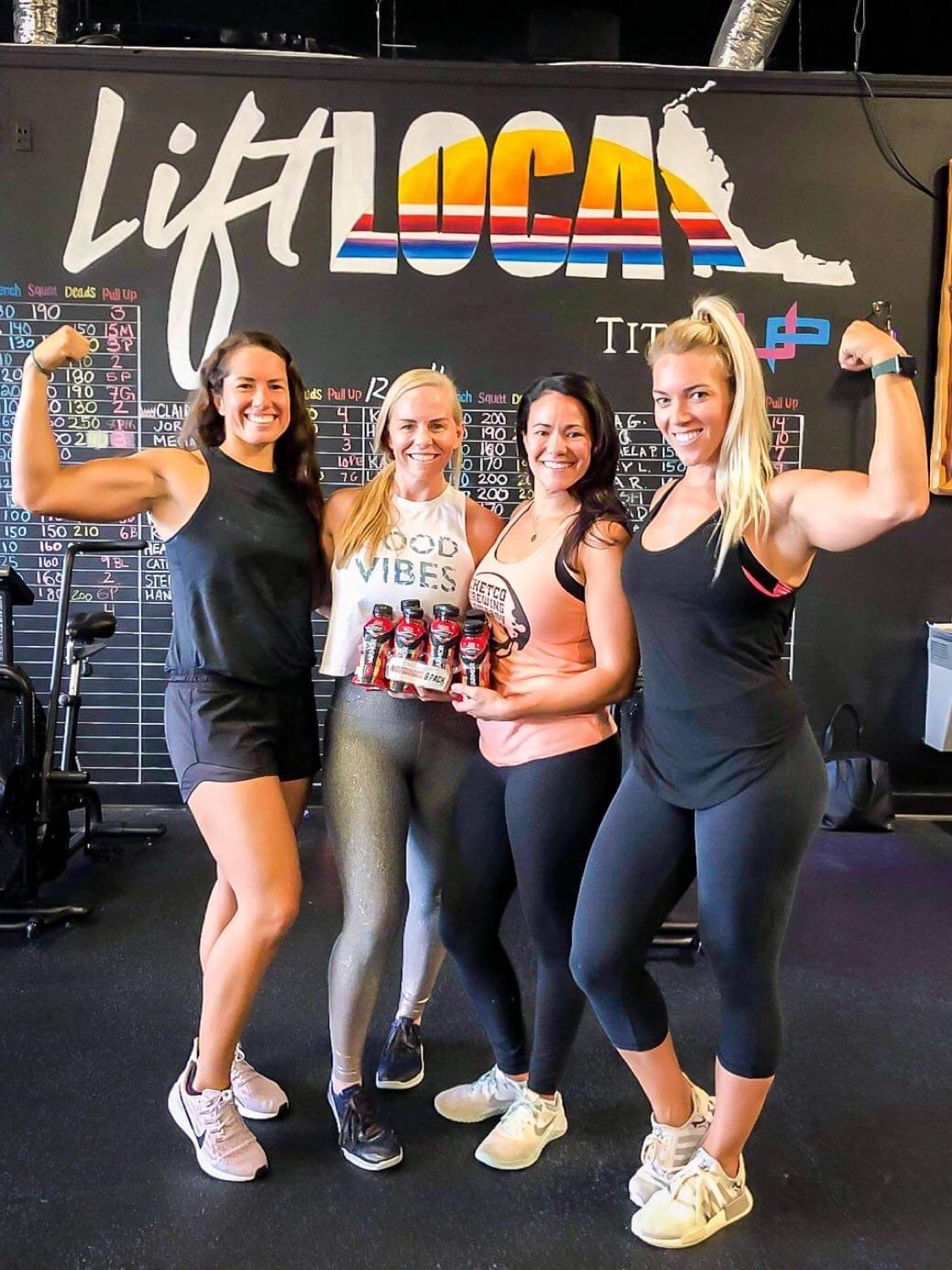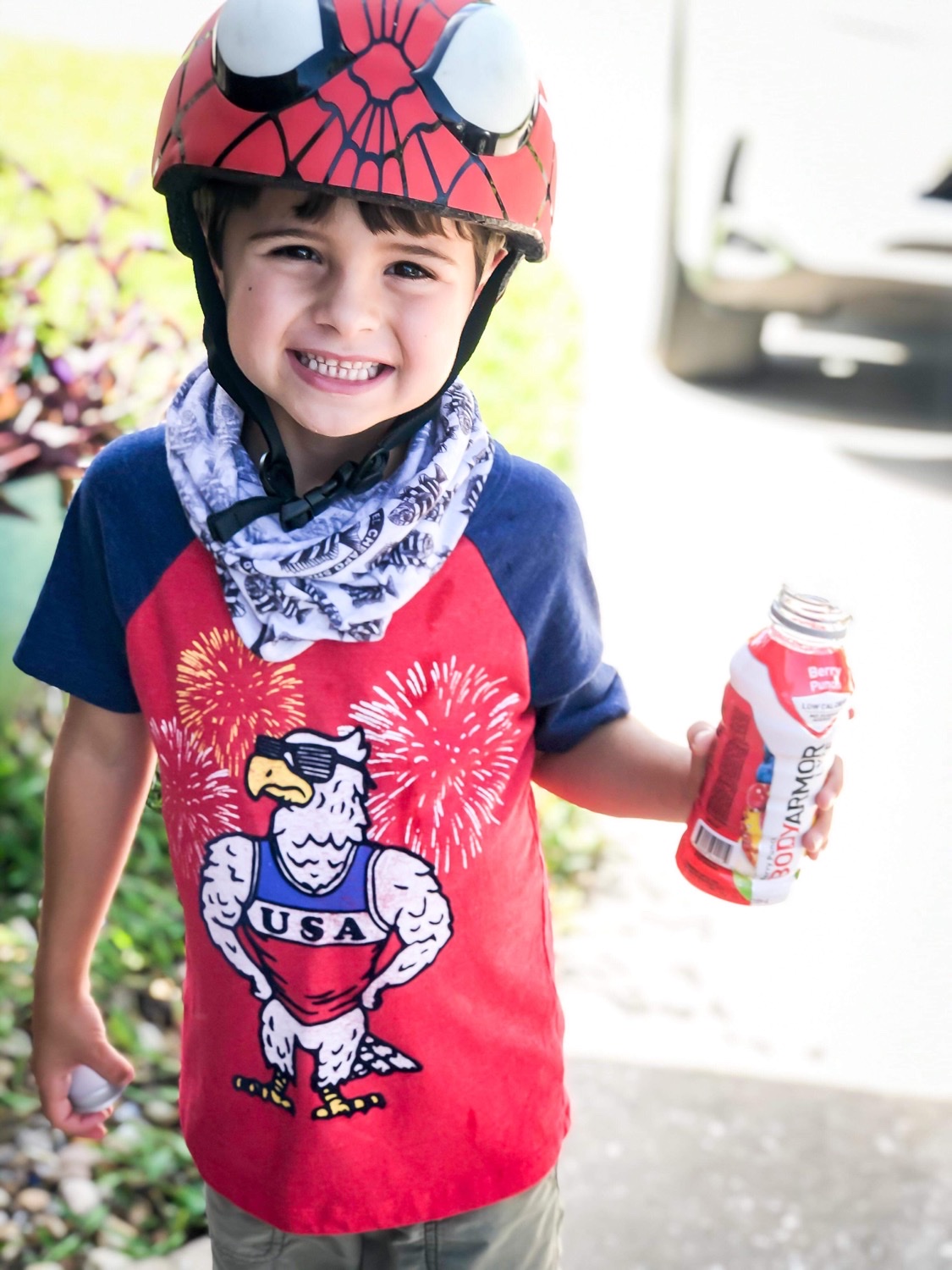 Why Jacksonville Moms Love BODYARMOR!
LYTE – Mom's Fave! Low Calorie, No Sugar Added, No Artificial Sweeteners, Flavors, or Dyes, Vitamins, Antioxidants. Coconut Water
Perfect for Kids on the Go and their teammates! No Artificial Sweeteners, Flavors, or Dyes. Potassium-Packed Electrolytes, Vitamins, Coconut Water
SportWater – Superior Hydration! Alkaline. pH 9+, Electrolytes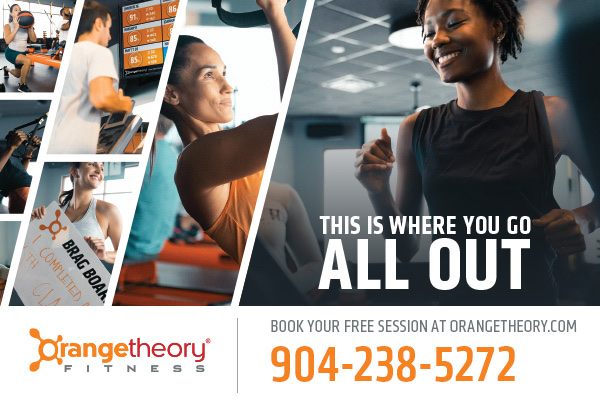 Connect with Orangetheory Fitness
Fit20 is a unique, time-saving approach to fitness. If you struggle to find the time, are looking for a new challenge, or just don't really enjoy spending hours in a loud and crowded gym, this might be exactly what you're looking for! 
Bring the kids with you and hit the private studio in between errands, meetings and school pick-ups. At fit20, you will have a dedicated personal trainer guiding you through your entire customized workout.
Their innovative slow-motion training method is great for everyone – seasoned athletes or couch potatoes – as they customize the workout to meet you right where you are and challenge you based on your ability. With the minimal time commitment, this program is easy to stick with and can produce results in 12 weeks! Their sensor technology helps guide you through a ten second ascent and 10 second descent, with this slow motion approach, you'll be sure to feel burn with every rep.
They offer 3 convenient locations – Jax Beach, Southside and Nocatee.
Mention Jacksonville Moms for two free weeks!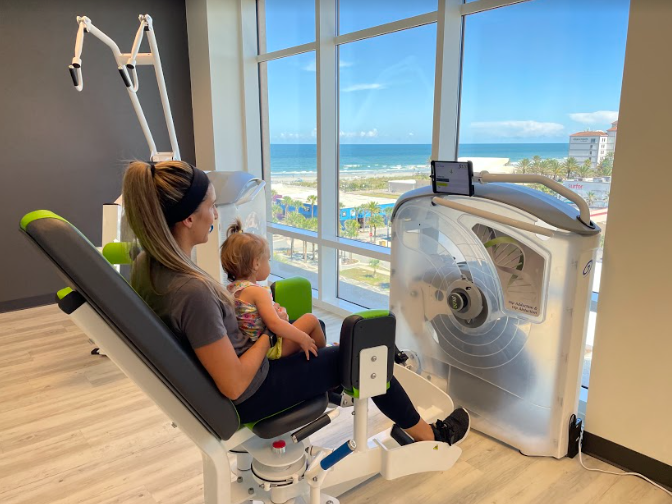 Katie Hammill is a local certified nutritionist, mom of two, wife, kitchen renegade, exercise enthusiast, and football fanatic. Her mission is to take the complex relationship we all have with food and simplify it for real life. She believes there is no one universal style of eating. We are individuals and life gets real very quickly, so sticking to a diet that doesn't work for you is a waste of time. She works with individuals and families from young to old, and beginner to aspiring athletes just like YOU to find the place where healthy both feels great and is truly sustainable.
As a mom, she knows it's not easy to feed your kids with all the conflicting information out there. It is her role to decipher the good from the bad and share the true story behind the headlines. She wants to give you confidence in the kitchen and at the grocery store allowing you to reach your health goals. She offers both 1:1 consultations here in Jacksonville and online group programs at katiehammillnutrition.com. Follow along on Instagram at @katiehammillnutrition for delicious recipes, insights on the latest nutrition trends, and a healthy dose of reality."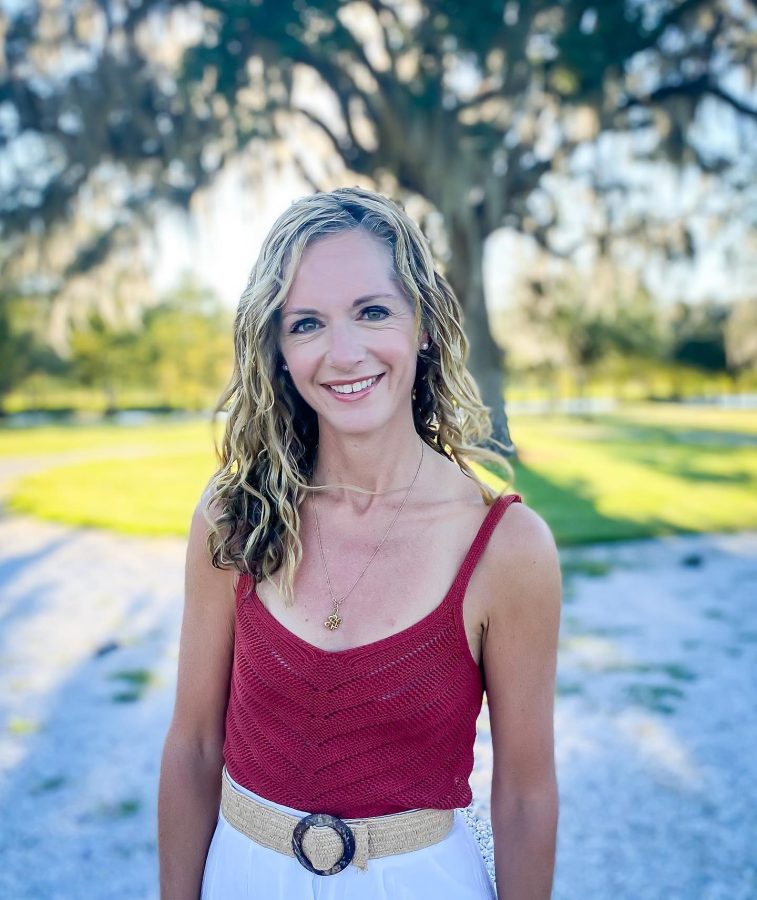 Connect with Katie Hammill Nutrition
Want to be a part of our Guide to Fitness & Health Care in Jacksonville?
We want to show our readers all the great fitness opportunities available right here in the Jacksonville area. Partnering with us allows your business greater visibility with a large targeted market of local families. Join us and help enrich the lives of Jacksonville Moms!