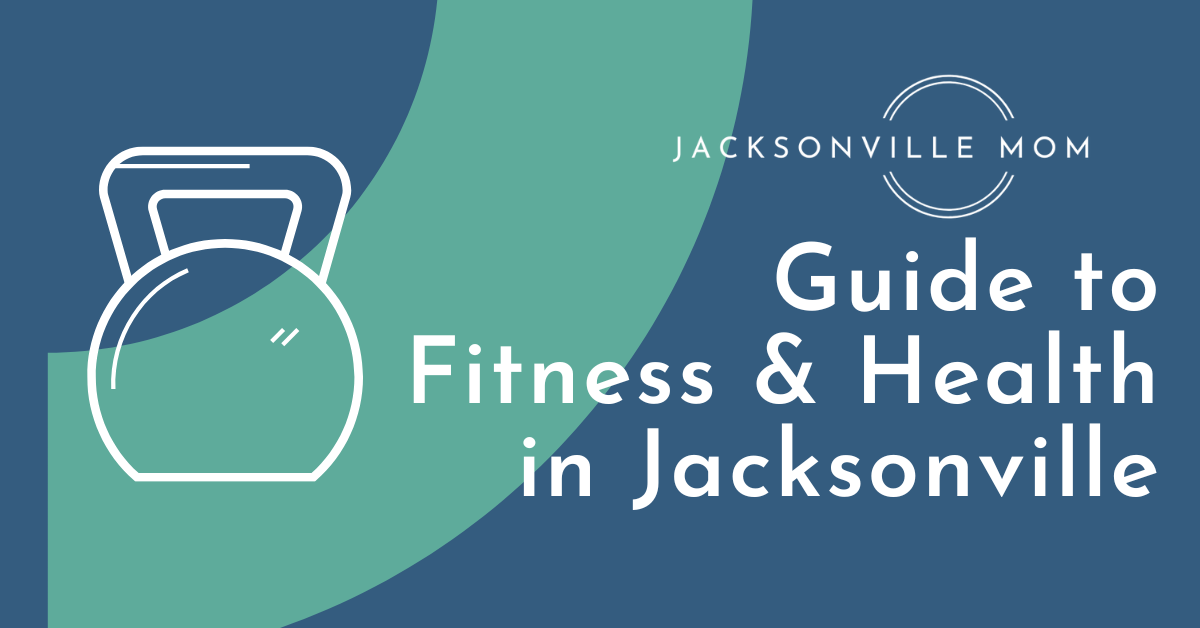 Being active and staying healthy can be a challenge for busy families. We have put together the best spots for fitness and wellness in Jacksonville to encourage and educate families that when it comes to staying on the right track for health and nutrition in real-life scenarios and taking care of ourselves as a whole, it can be easy! Whether you are looking for personal training, group and specialty classes, gyms with in-house childcare, fitness classes where you can bring your baby, an outdoor activity the whole family can enjoy, or guidance for health and nutrition, there's something for everyone!
In an industry full of over-complicated workouts and misinformation, TitanUp Fitness goes above and beyond to make fitness sustainable. For TUF, their job doesn't end at just providing a good workout program. They teach you the what and the why behind their programming so you gain a strong understanding of proper form and technique.
The TUF workout program is designed for all levels — trainers teach you the keys to strength training, consistency, progressive overload, and building sustainable habits outside of the gym. And, our trainers are not only educated in techniques, they're also highly skilled at knowing the right way to push you to reach your goals.
TUF also knows one of the biggest benefits of group fitness is the GROUP! All workouts are designed using a pod rotation system that allows you to build friendships and connections with those in your pod. Not only will you build new connections, but this helps keep you accountable — your group will wonder where you are if you miss class.
All three locations — Jacksonville Beach, Gate Parkway, and Nocatee — offer a wide range of class times to suit your needs. Come join the no. 1 fitness community in Jacksonville and see what it means to be part of the TitanUp FitFam!
Insider Perk: Mention Jacksonville Mom to get 20% off a 13-week program or 20% off an annual membership!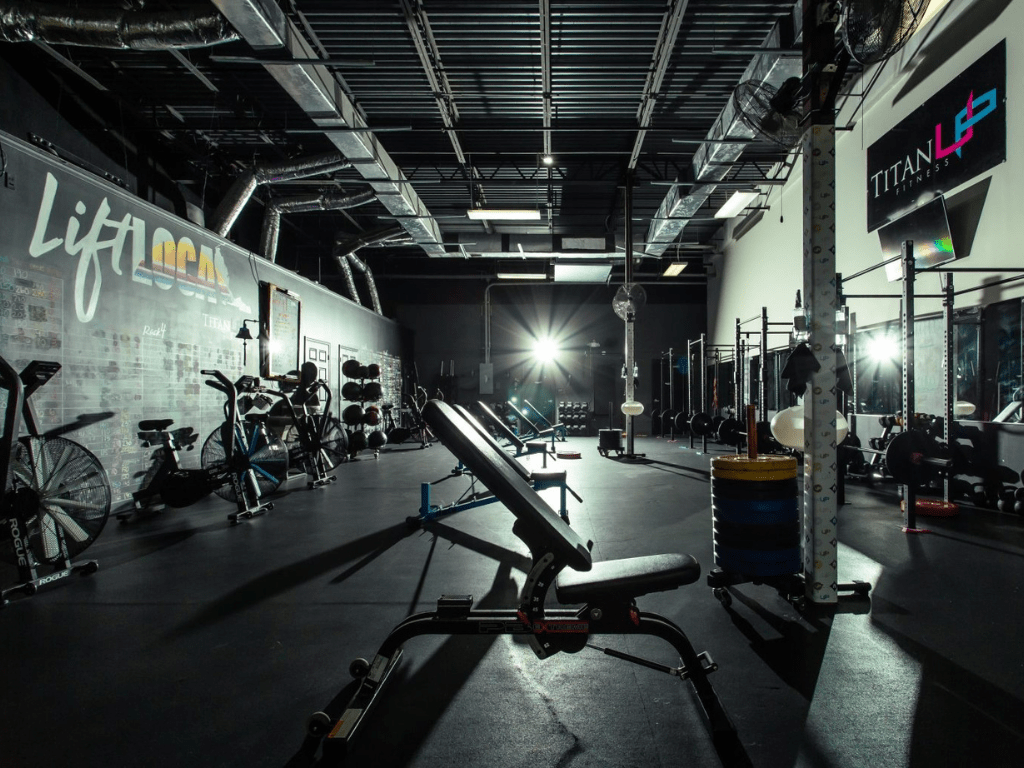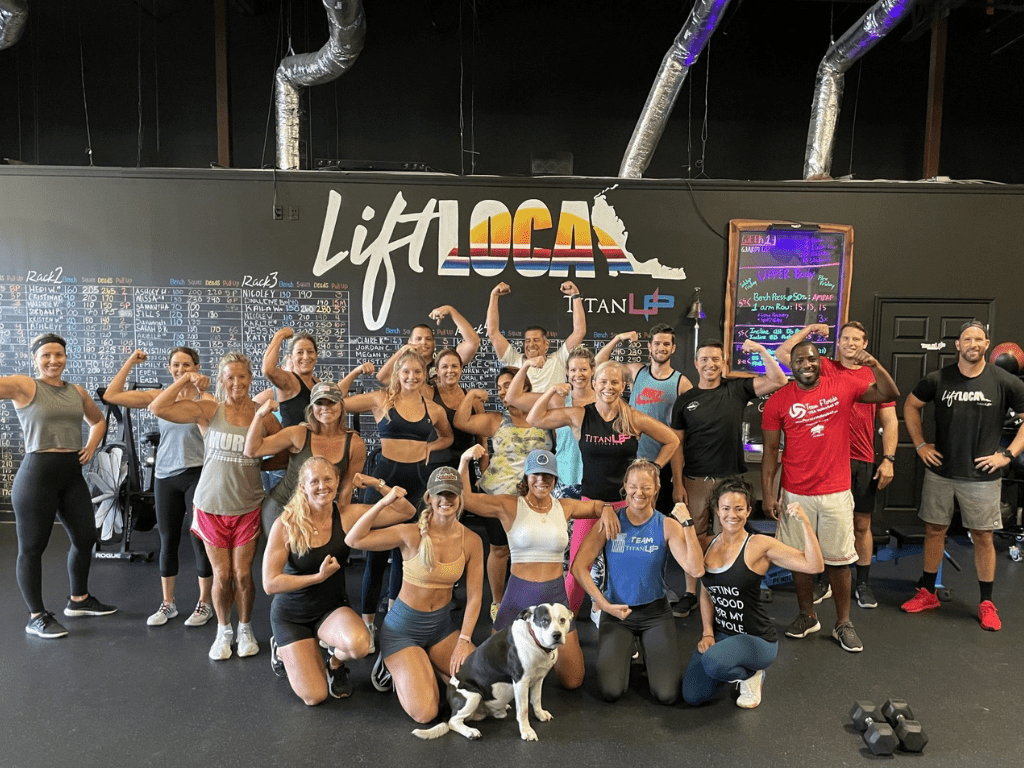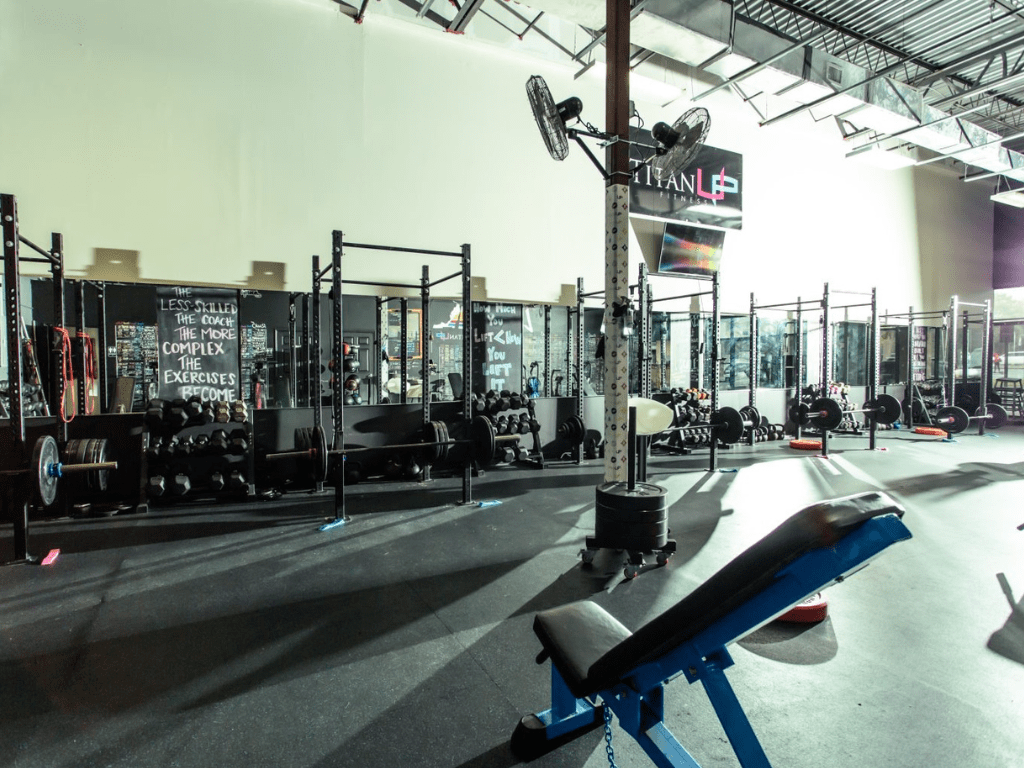 Why Jacksonville Mom Loves TitanUp Fitness
"I have finally found my fit fam in TitanUp! I was ready to fully commit myself to my health and fitness, but I was sick of inconsistent routines and not seeing results. I feel stronger than I ever have and I love the encouragement I constantly get from the trainers and the people I work out with. It's the positive environment I was searching for and so happy to have found my place!" –Megan K.
MBody Yoga
is Florida's first Baptiste Power Yoga Affiliate Studio, since 2005. They teach a heated, vigorous, and powerful yoga practice with an emphasis on breath connected to movement, designed to make you sweat! There are several styles of heated and non-heated yoga classes, accessible for yogis at all levels. With two locations — Neptune Beach, and the newest in Bartram Markets — MBody offers the practice of yoga to anyone looking for classes that will challenge you, inspire you, and leave you feeling that anything is possible. Whether you are brand new to yoga or a seasoned practitioner, you will find a home for your mat here. In addition to providing classes seven days a week, they offer many innovative and pioneering workshops, events, and teacher training programs year-round. Can't make it to the studio? Check out their
virtual classes
that meet you where you are so that you can continue your practice!
Insider Perk: First class free with local ID, and receive a gift when you mention Jacksonville Mom! 45 days for $40! $2 Tuesdays class, 5:30–6:45 p.m. (yes, just for $2!)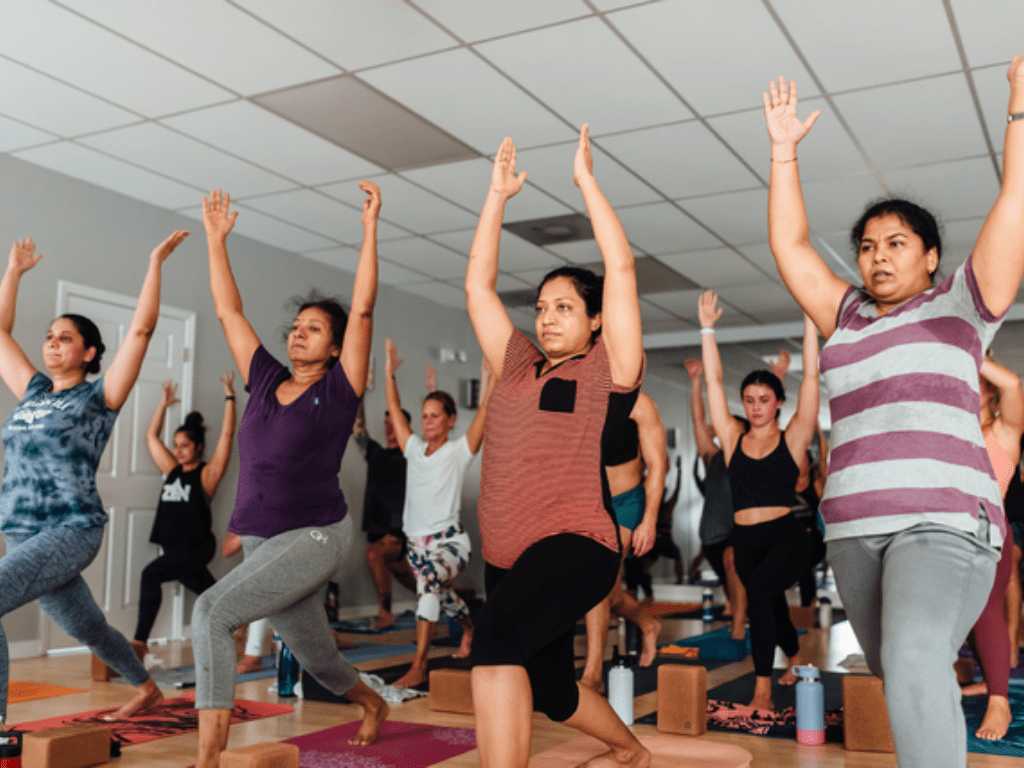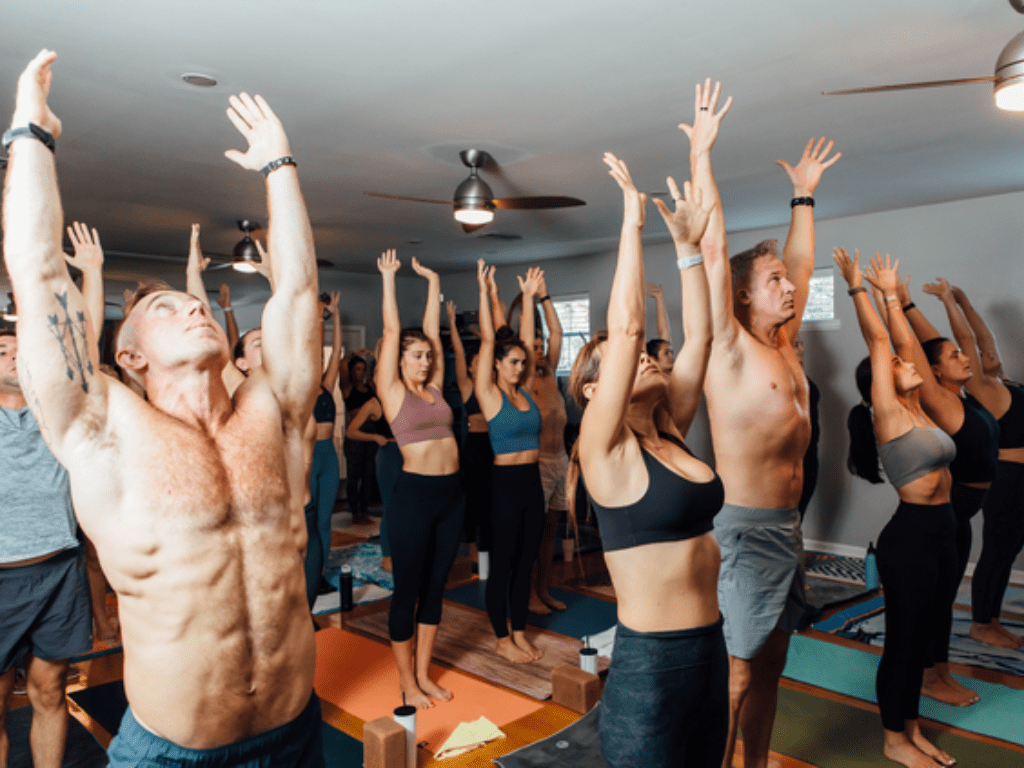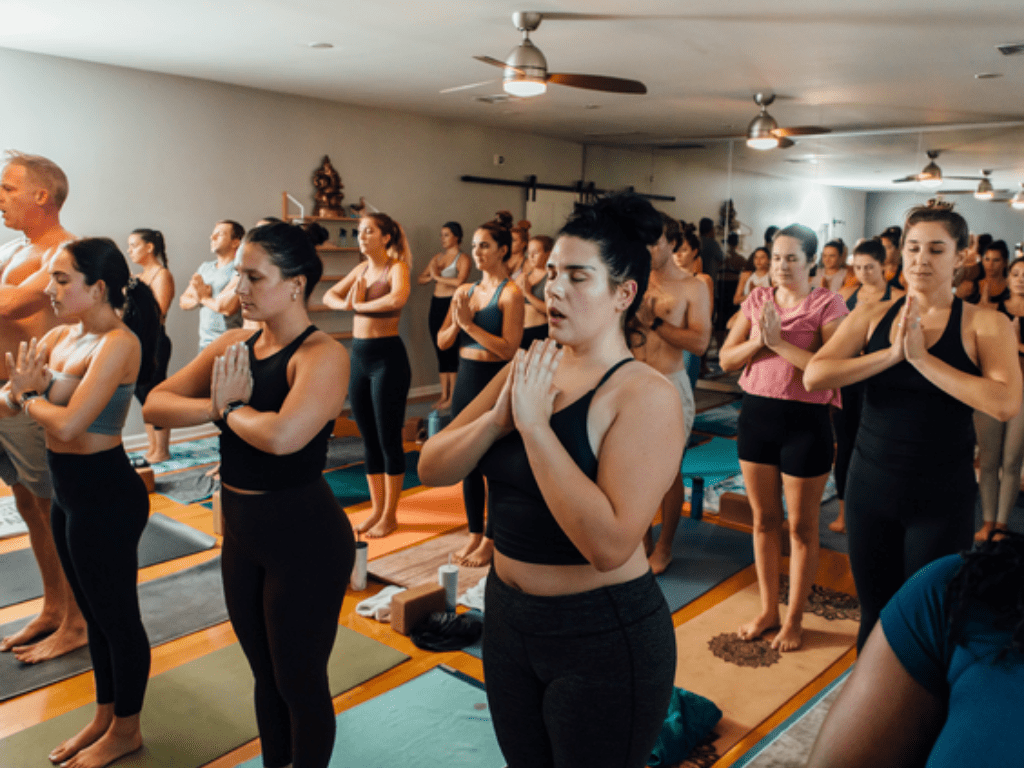 Why Jacksonville Mom Loves MBody Yoga
"I started yoga in 2012 as a college student. Played sports my whole life and what led me to beginning a yoga practice was chronic back/leg pain from too many soccer games. After my first class, I never wanted to go back. However, the relief in my body I experienced after the first few classes is what led me to continue building a yoga practice. I was very surprised by the way yoga strengthens your body while it lengthens your muscles, and it was exactly what my body needed. The breathing piece of the practice has been immensely helpful when it comes to dealing with anxiety as well. The community at MBody yoga is what keeps me at this studio specifically. I never wanted to meet people when I walked through the doors, and I have been humbled by the way the MBody yoga community has walked with me through some very intense life changes, including becoming a mom! I walked in with back/leg pain, and I left pain-free with friends! I am so thankful to have been able to spend the last 11 years at MBody Yoga and am very grateful for this community." –Hayley Pritchett 
Jewish Community Alliance
Reenergize your body. Refresh your mind. Revitalize your spirit. The Jewish Community Alliance is more than a gym, they are a community that serves every generation in Jacksonville. Join them to see why JCA was voted as Folio Weekly's Best Nonprofit and Best Gym, with the Best Instructors and Best Facebook group in all of Jacksonville! The JCA welcomes people of all faiths into an environment of fun, harmony, and friendship.
At the JCA, valued members enjoy: 
Wellness Connexion coaching sessions with a certified Baptist Health professional
Group Fitness Classes including Dance Trance, Pilates, and Yoga
Outdoor pools and a heated indoor pool
Indoor track
Har-Tru clay tennis courts
Towel service
Priority registrations in our After School, J-CAtion Days, and Summer Camp programs
Discounted rates at their NAEYC-accredited preschool and kindergarten
Sports leagues for children and adults
FREE babysitting with family memberships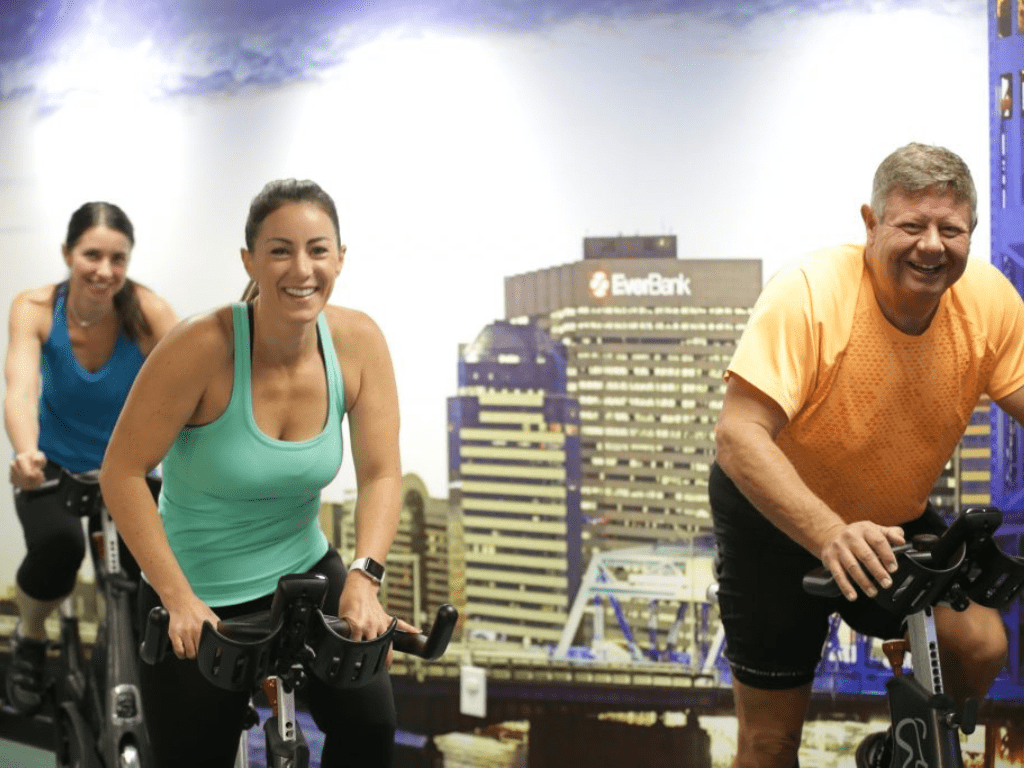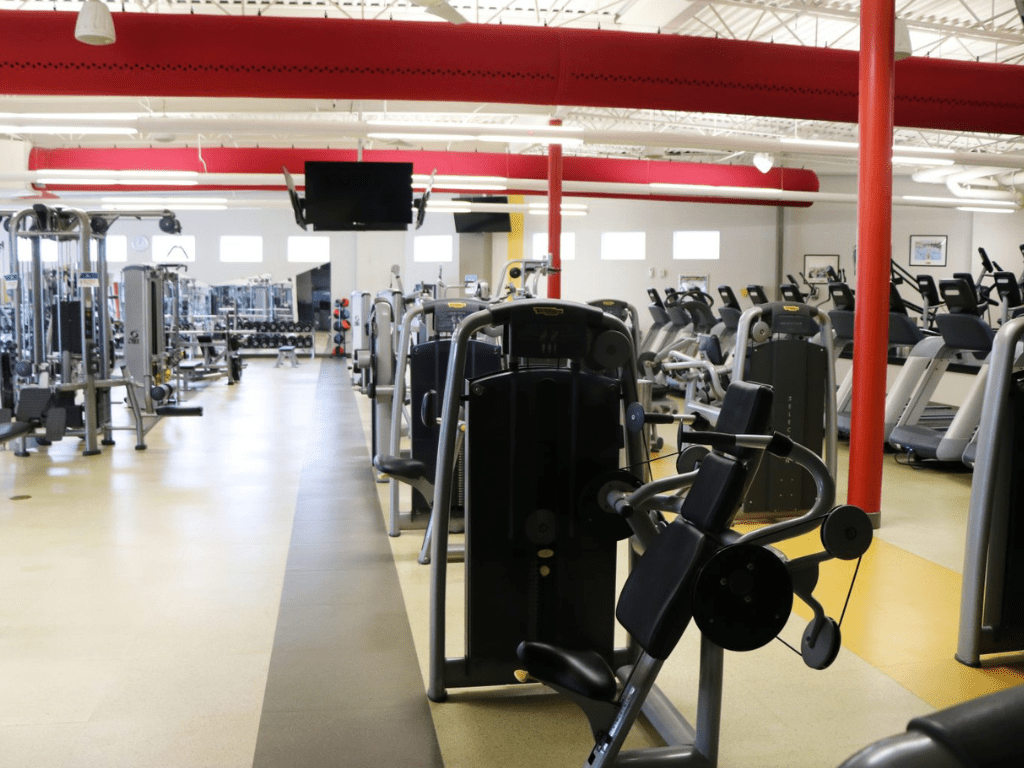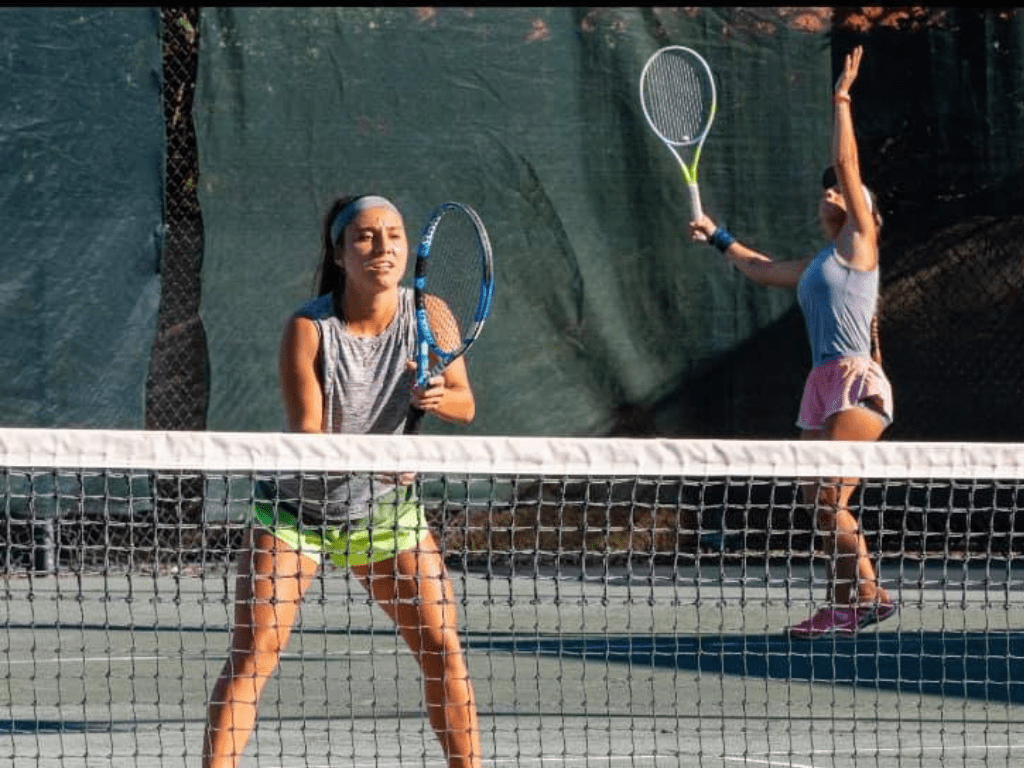 Welcome to
Yoga Mix
, and welcome home! Owner and founder Nicole has been serving Jacksonville and the Beaches for over 11 years with dim lights, fantastic music, no mirrors, and no judgment — the yoga studio is a safe space for you to live and grow in your practice.
At Yoga Mix, it is understood that a wide variety of movement is vital in fitting in personal care. They offer two studios, heated and non-heated, with an extensive array of classes and styles, including Vinyasa Flow, Hatha Yoga, Power Yoga, Hot Yoga, Restorative Yoga, and Yin Yoga. Shred 60, Jivamukti, Slow Flow, Gentle and more! Yoga Mix offers private events on and offsite, private yoga 1:1, small groups, workshops, and master classes. You name it; they've got you! Just three blocks from the ocean, this Neptune Beach studio is nestled among native palms, providing good vibes and fresh air.
They provide you the tools, time, and space to dedicate to yourself, to shift your perspective; to realize you're already living your best life. At Yoga Mix, they envision a community of people living a happy, healthy, intentional life.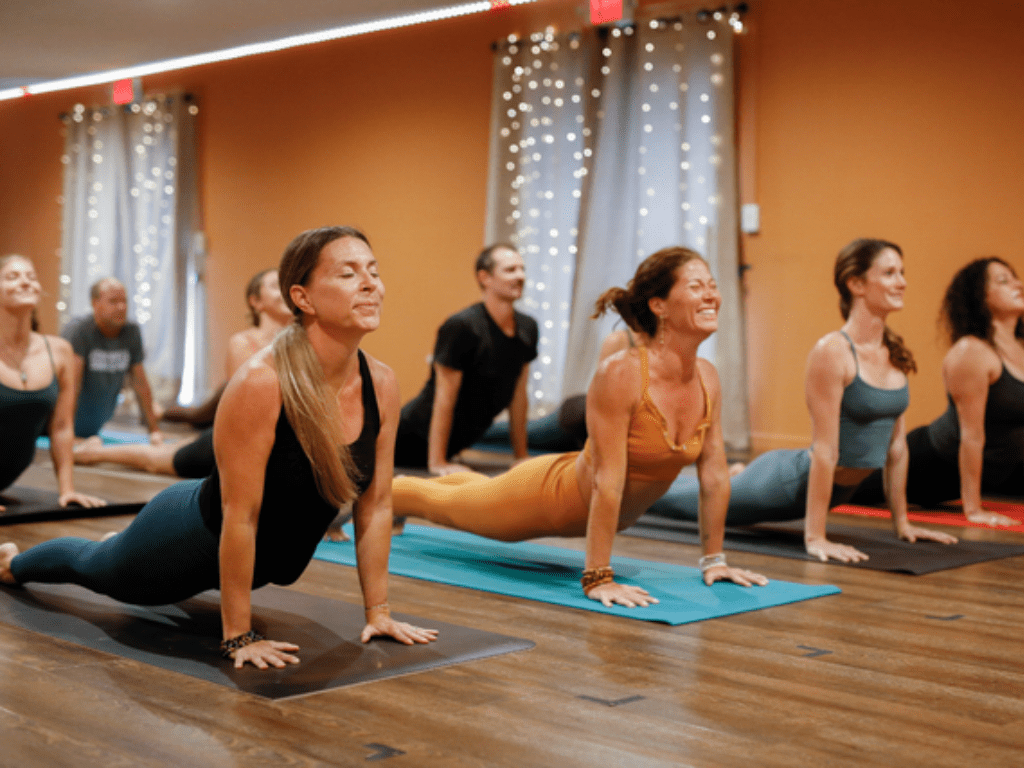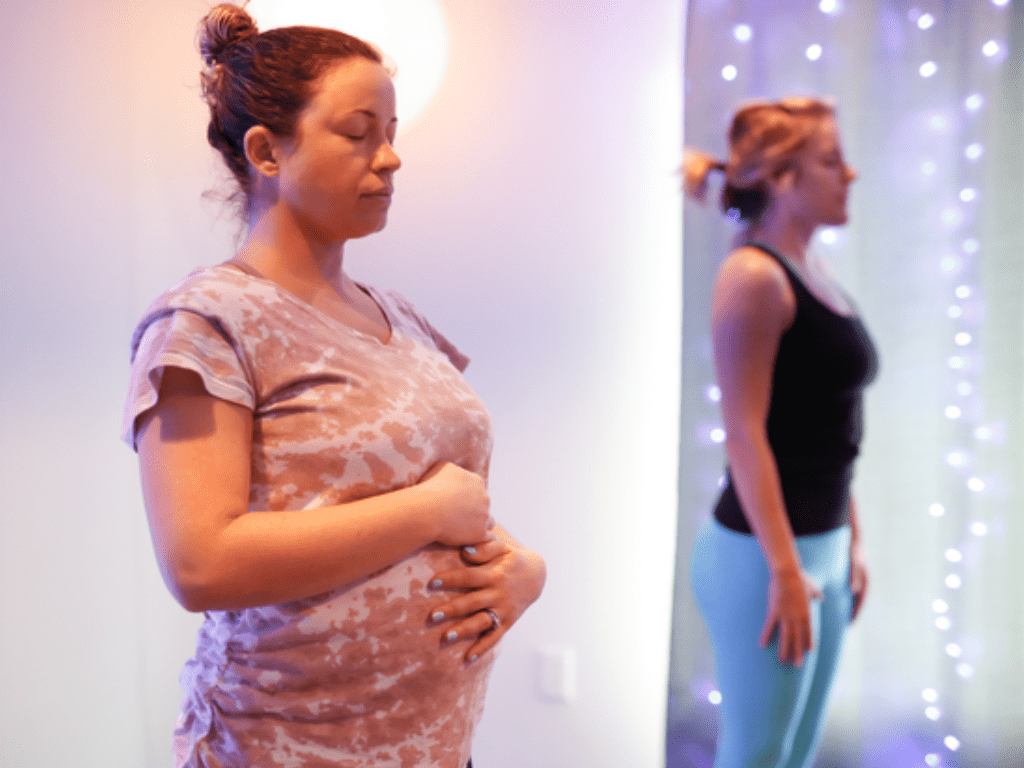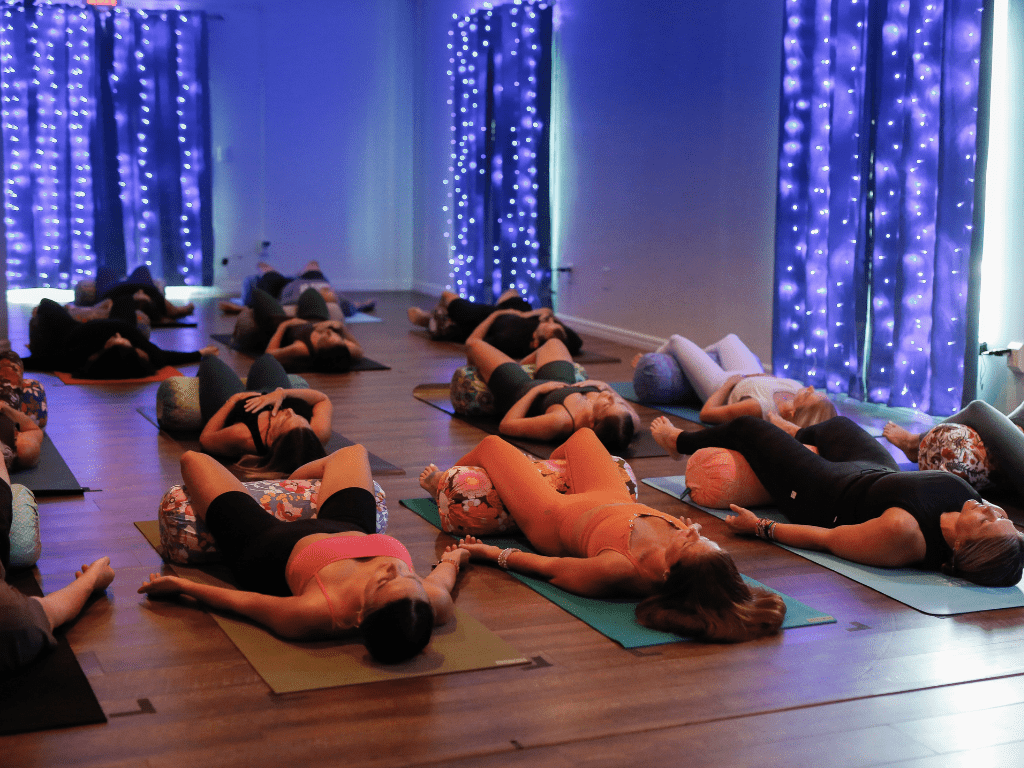 Why Jacksonville Mom Loves Yoga Mix
"Yoga Mix has been a lifesaver for me! Nicole has done such an amazing job of creating a peaceful and welcoming environment. The instructors continue to amaze me and after all these years, the variety of classes is like no other studio in town. From Yoga Shred to Jivamukti, it's my happy place and home away from home."  –Vicky
Dominique Landry is a wife, mother, motivator, and NASM-certified personal trainer and group fitness instructor. She created Fit Enough to change the current narrative of fitness to be more inclusive of all body types, fitness levels, and lifestyles. Fit Enough is on a mission to merge self-acceptance, physical wellness, and fitness in a way that shifts the idea of what "being fit" means. Our model allows for an increased level of flexibility, enabling you to focus on your health on your own schedule.
Online fitness coaching is ideal for individuals who desire to exercise more and be healthy, but lifestyle demands and time restraints prevent them from being able to do so in a traditional manner. Fit Enough also creates customized experiences for businesses that emphasize wellness as part of their corporate culture. To that end, we offer in-person, virtual, and corporate training programs.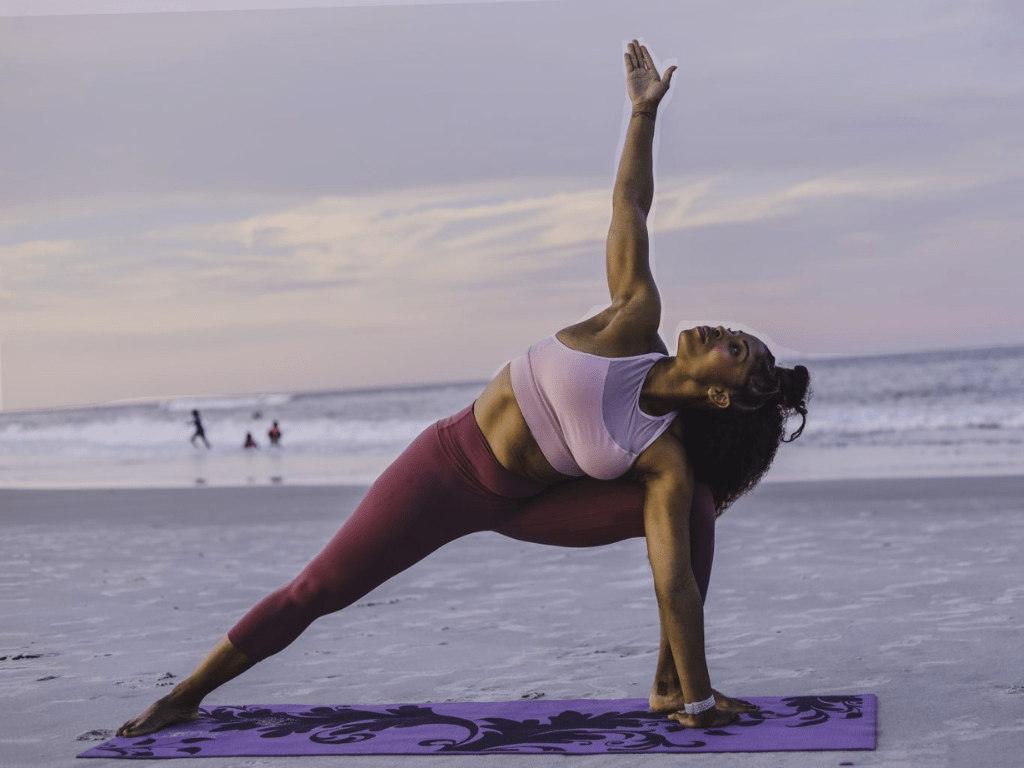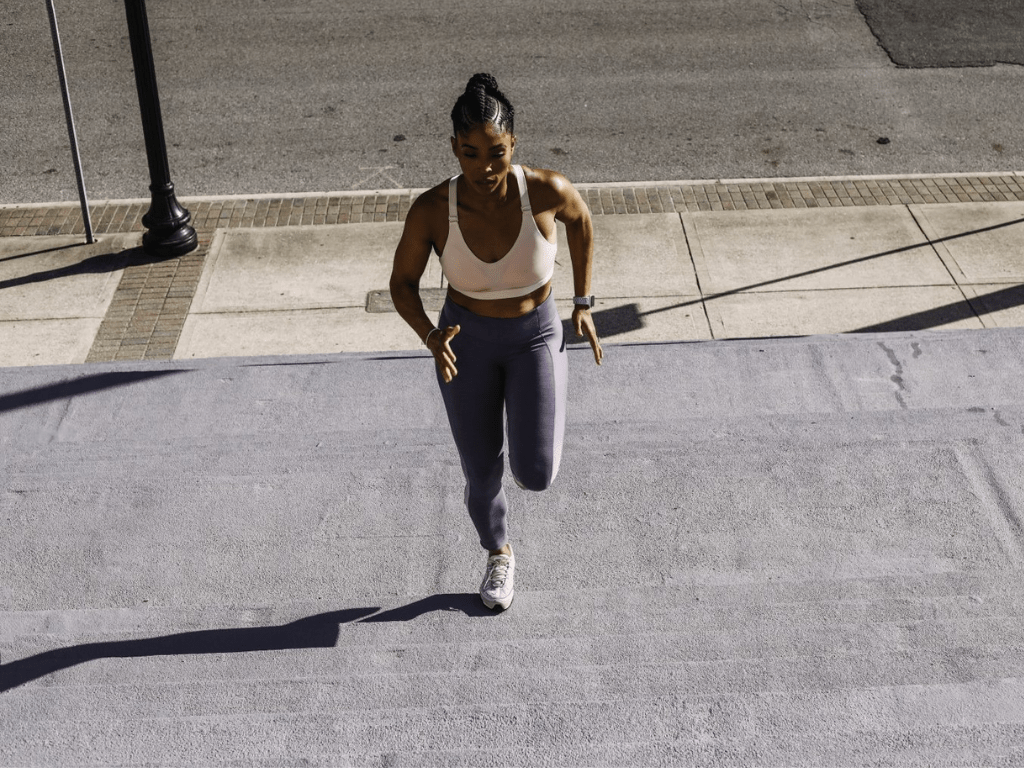 Why Jacksonville Mom Loves Fit Enough
"As a busy mom of three, I knew I needed to stay active to keep up my energy and also set a great example for my kids! I've tried working out on my own, but it's so confusing trying to figure out what works best on which days. Hiring Dominique from Fit Enough was the best thing I've done for myself. She holds me accountable, which is what I love the most! Each week is something new, this helps me from getting bored. Also, she is a mom herself & is so relatable to REAL life! She just gets it & creates a routine for me based on her expertise on what busy mamas need. Highly recommend Dominique!!"
At Women's Self Defense Co, their mission is to empower students by providing realistic, effective and trusted self-defense instruction, tactics and education. Courses are designed to meet the unique needs of each student and provide the most effective defensive skill set to counter attempted violence. With a one day or even a one evening class, you can gain the skills needed to stay safe and become empowered.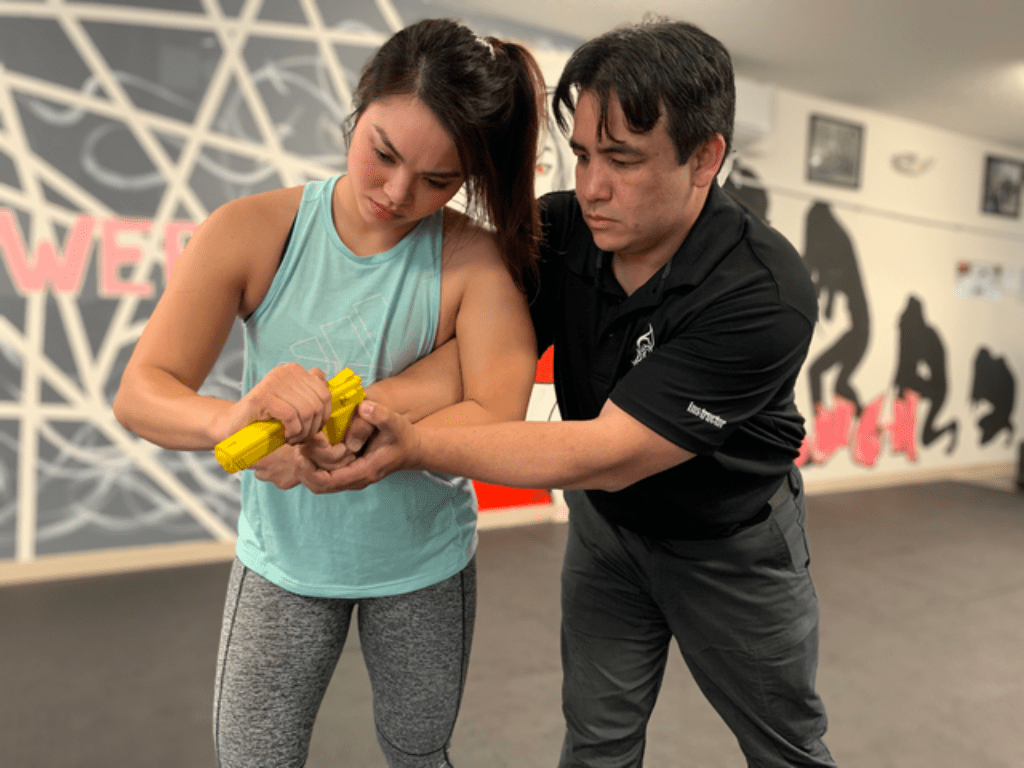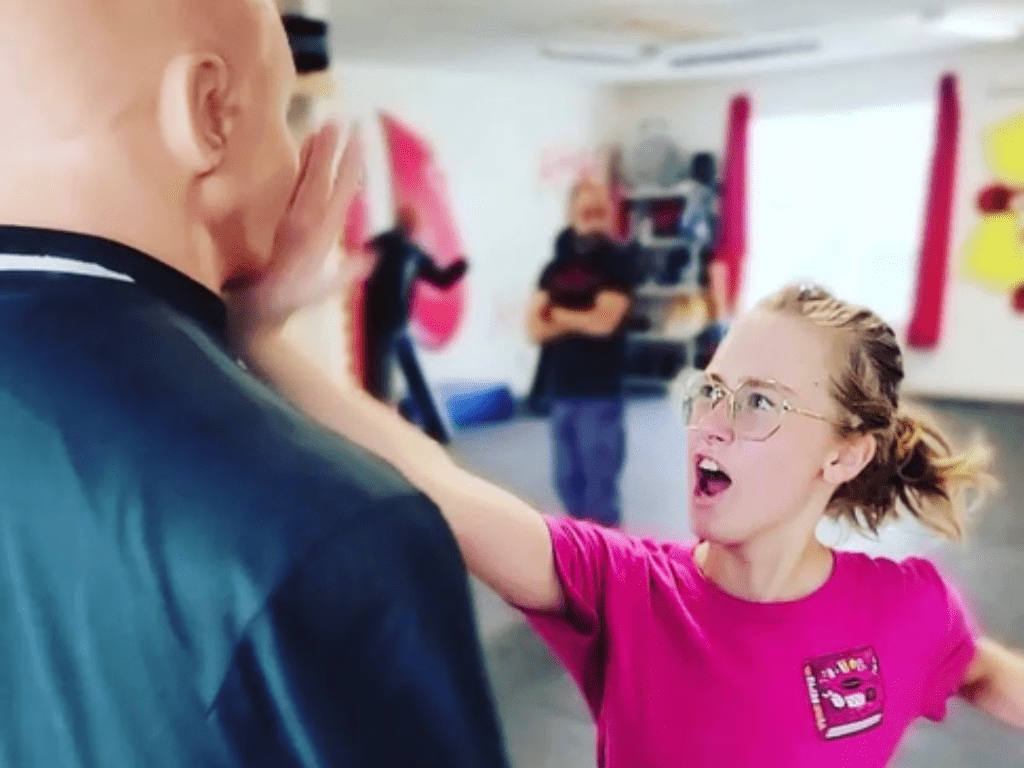 Why Jacksonville Mom Loves Women's Self Defense Co
My teenage daughters and I just finished our final class of the four series warrior self defense classes. The classes were amazing! The information is very valuable, practical and empowering. The instructors are supportive, encouraging and extremely knowledgeable. Don't wait to set up a time to learn skills to protect yourself. –Laura Rogers Sklenicka
Coastal Mobile Medical Care
Coastal Mobile Medical Care is a concierge urgent care service that is here to make life easier by providing urgent care services in the comfort of your own home! Their services include urgent care home visits, telemedicine visits, and IV therapy, all of which are convenient for every patient. During a home visit, Providers will come to your preferred location, perform a detailed exam, determine a diagnosis, and develop a treatment plan specific to your needs. They treat minor illnesses and perform minor procedures for both pediatrics and adults.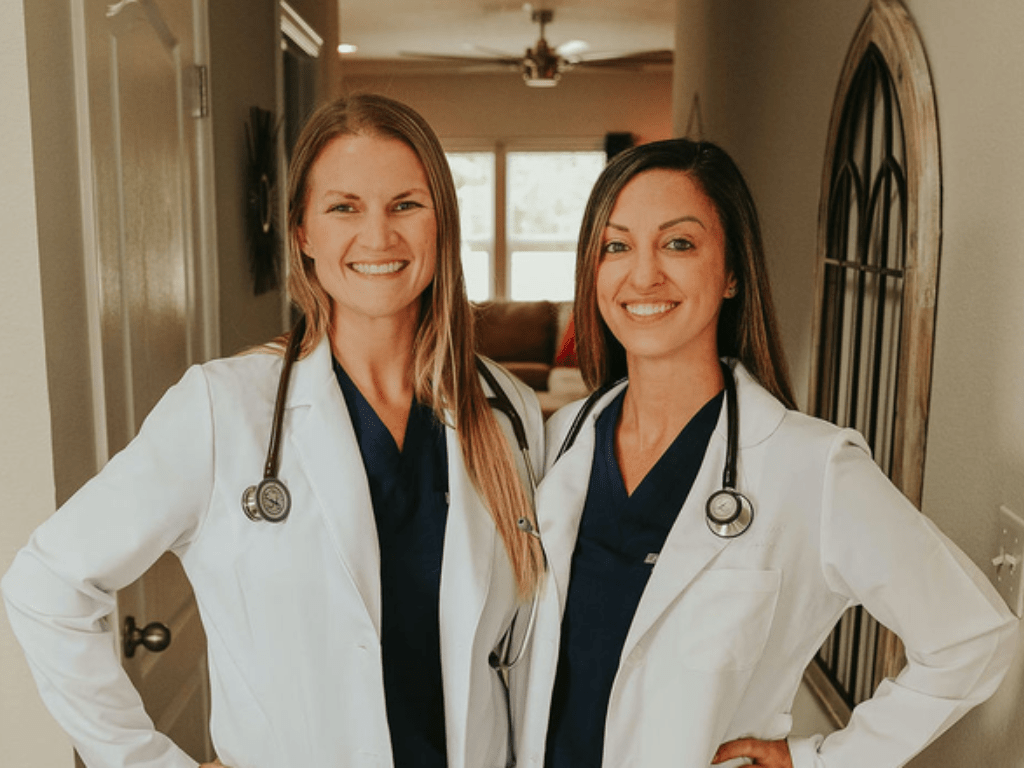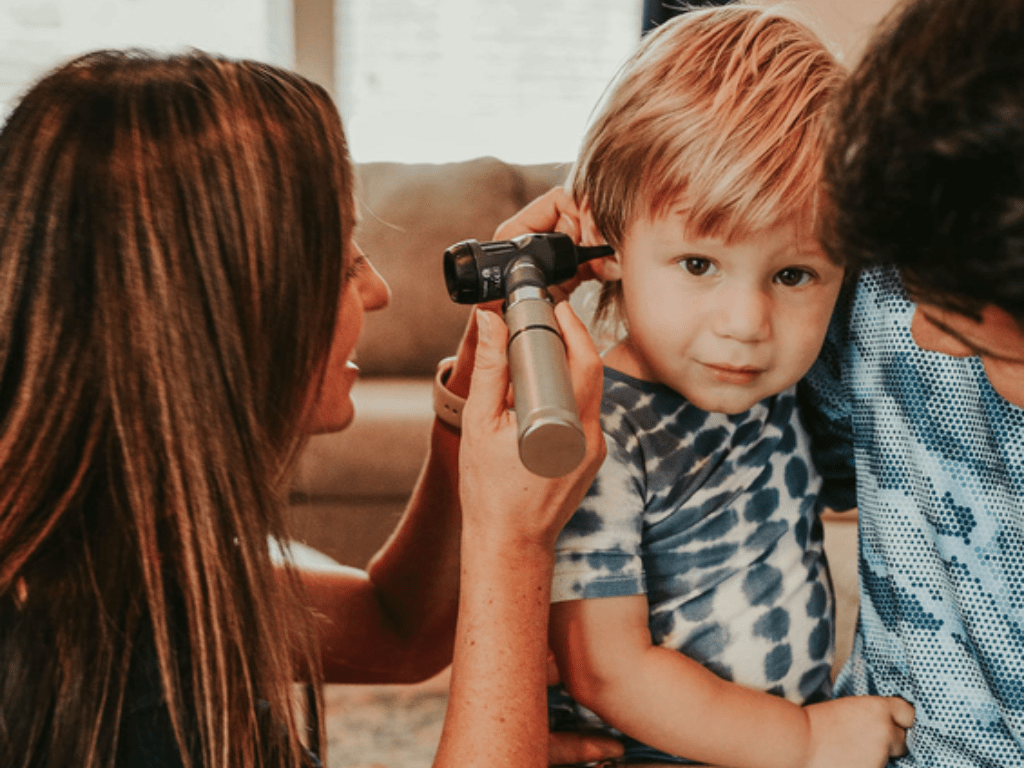 Why Jacksonville Mom Loves Coastal Mobile Medical Care
"Coastal Mobile Medical is the best new thing in Jacksonville! My son and I were both sick so the last thing I wanted to do was drag both of us to the doctor. CMM to the rescue! Robyn came right to our house and was excellent! They were timely, professional, and thorough. They had every testing option that we would have gotten at a walk-in clinic and we never had to get in the car. Jarica even came back the next day to re-check my son to ensure he was still on the mend! I can not rave enough about the standard of care that we received, and we were able to stay comfortable in our own house. I absolutely will continue to use them and recommend them to anyone anytime!"  –Amber Sherrill
Sexy, sweaty, and stress-free! Join the hottest adults-only dance studio in Jacksonville. The adult dance classes at DivaDance Jacksonville were created to help you feel confident and let you SLAY your cardio (while having fun!). You'll learn fresh choreography to your favorite pop and hip-hop songs (current and old school)! And it's not just classes — DivaDance offers amazing private parties, special workshops, music video shoots, and recitals. From bachelorette parties to birthdays, your squad is going to love DivaDance. Come visit us at one of our Jacksonville locations in Southside and Atlantic Beach! Offering class packs, monthly memberships, and drop-in classes. View the schedule here!
Insider Perk: When you sign up for a monthly membership, mention Jacksonville Mom to get the $49 signup fee waived + receive a $25 account credit!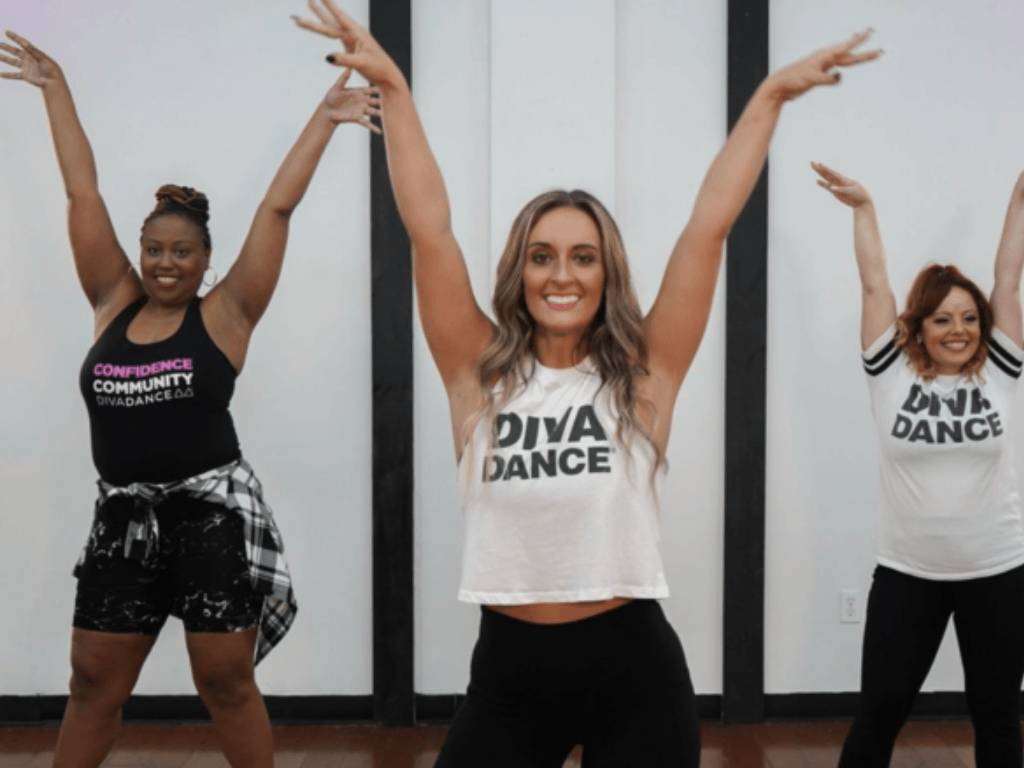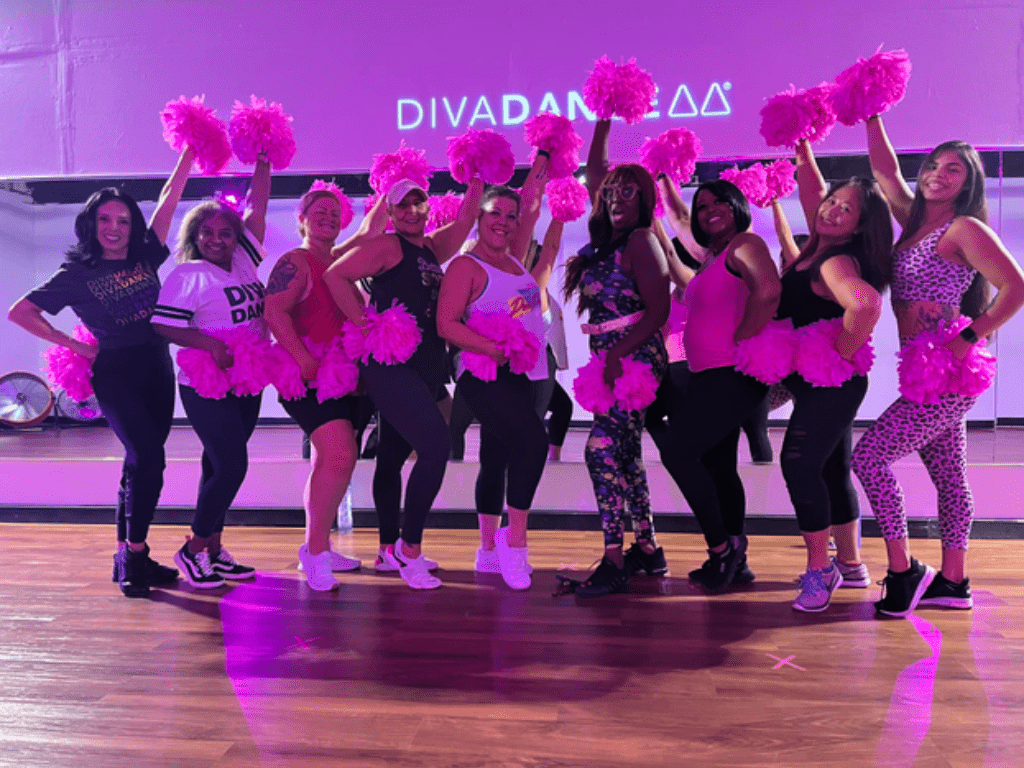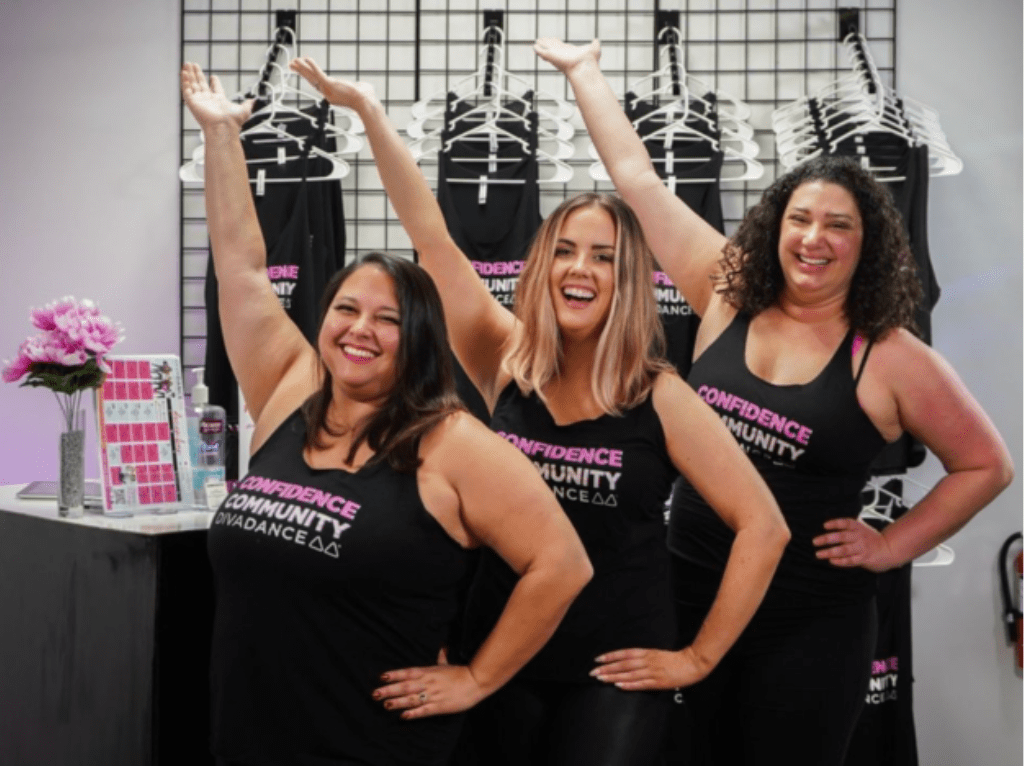 Why Jacksonville Mom Loves DivaDance
"As moms, it's so easy to get lost in the demands of motherhood and lose ourselves and our identity. But rediscovering my love of dance through DivaDance Jacksonville has done wonders for my mental health. I've found immense joy in doing something that is just for me and no one else in my family. And the community is amazing and non-judgemental — you don't have to dance like Britney to be welcome here because they have dancers of ALL levels. Plus, it's a great cardio workout, hence their slogan: Slaying is my cardio!" –Tina Peckham (read more about Tina's story at DivaDance: The Outlet I Didn't Know I Needed)
The Freshly Forked is a premier meal prep service that provides affordable, fully cooked, preservative free, pre-portioned and pre-measured meals.  All ingredients are purchased locally and prepared in their Jacksonville Beach kitchen ensuring that customers get the freshest food for their families. They have a nutritionist on staff to assist clients in tailoring menus to meet their specific needs, whether it is weight loss, health concerns or convenience. The Freshly Forked also offers a variety of sizes from individual dishes to family size meals, as well as options that include plant based, vegetarian, and high protein.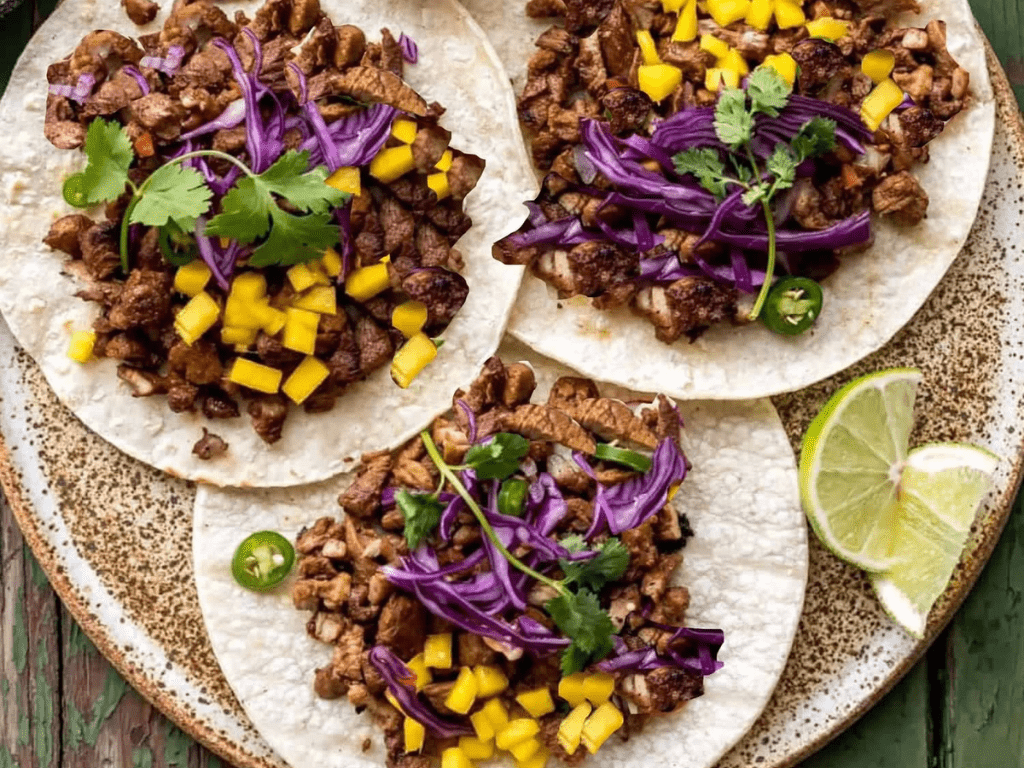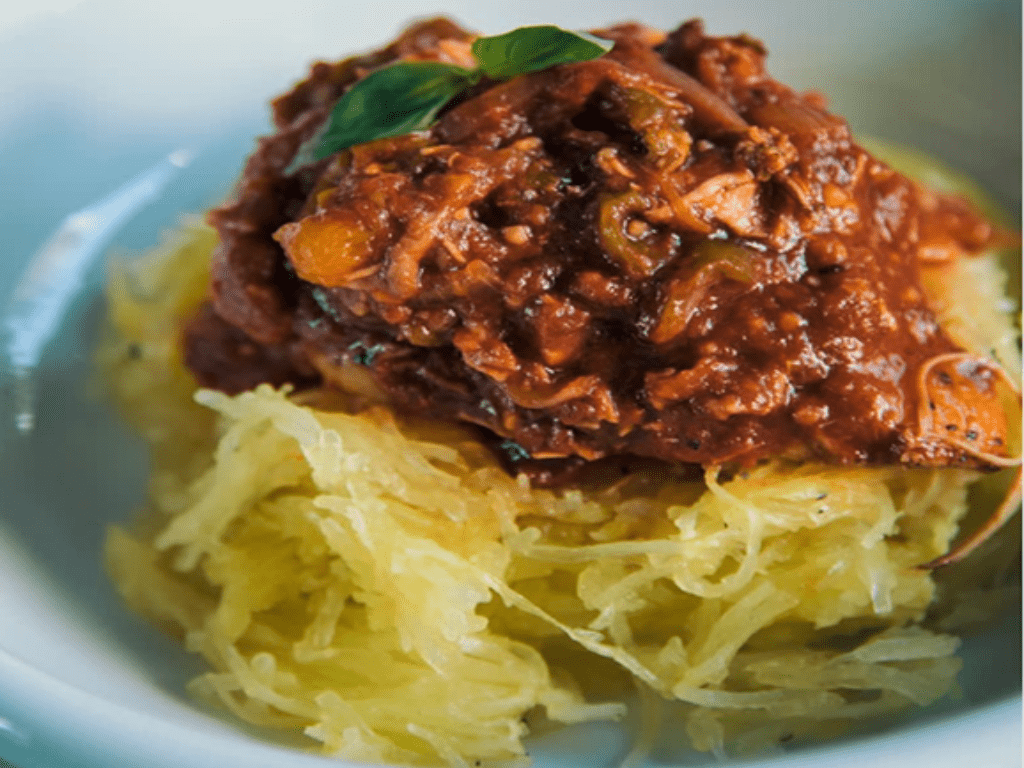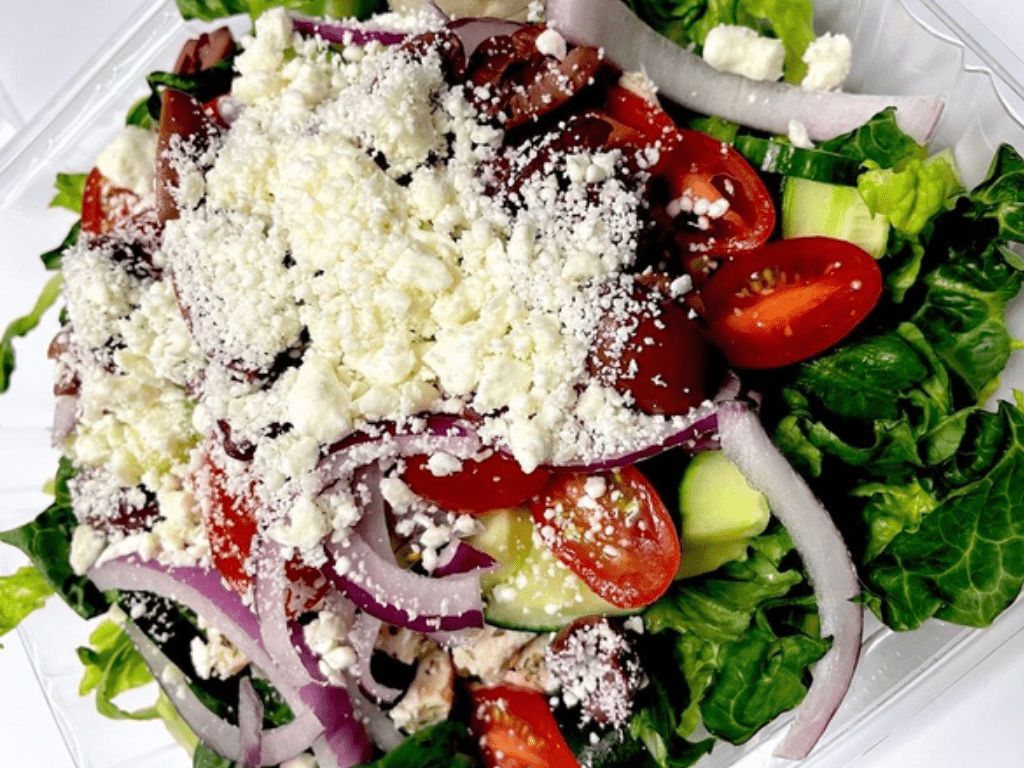 Why Jacksonville Mom Loves The Freshly Forked
"We have been getting Freshly Forked food delivered now for three weeks, and every meal has been a winner so far. We have tried a few other meal services in the past, and we're either disappointed at the inconsistent quality of the food, portion sizes, or other issues. With Freshly Forked, all of the meals have been delicious, we love all the choices, portions are perfect, and the deliverv is verv convenient." –Shawn Vernon
Nova Dance & Wellness Academy
NOVA Dance & Wellness Academy provides high-quality dance and wellness classes that nurture athleticism and artistry, equipping students in body, mind, and soul. Their Dance Academy starts for students at 18 months of age, helping them experience movement that awakens through a variety of dance, including Ballet, Hip Hop, Acro, and more. The Adult Wellness program offerings include many types of Yoga classes, plus adult dance, nutrition coaching, massage therapy, and a Wellness Cafe featuring guided journaling and meditation.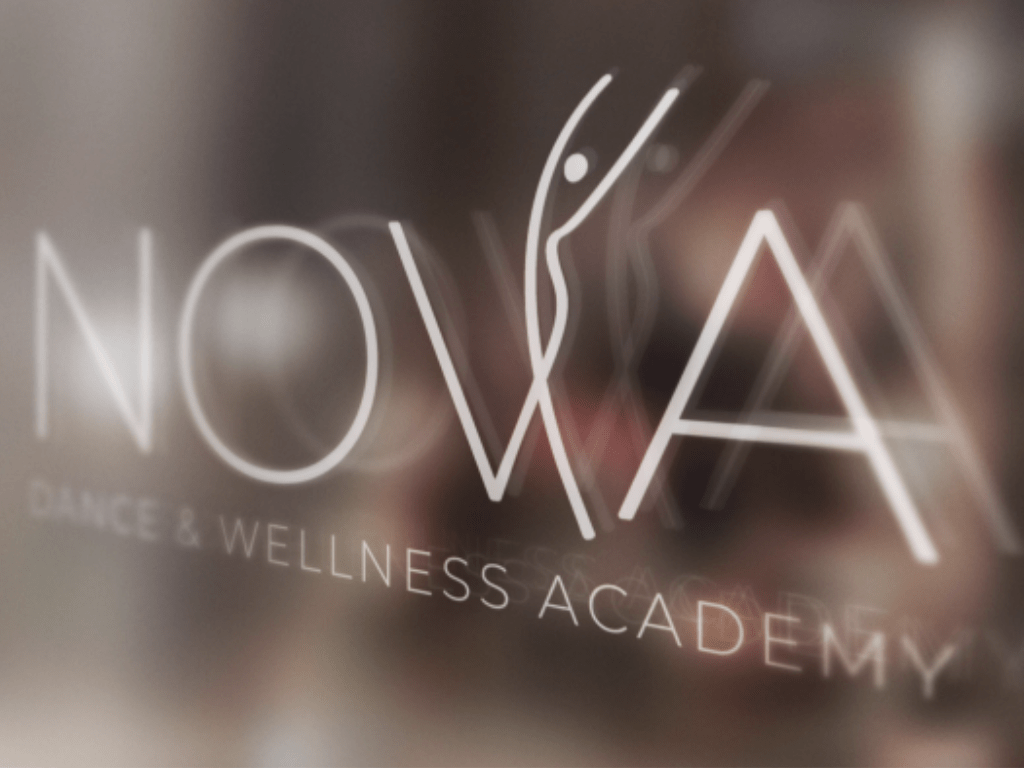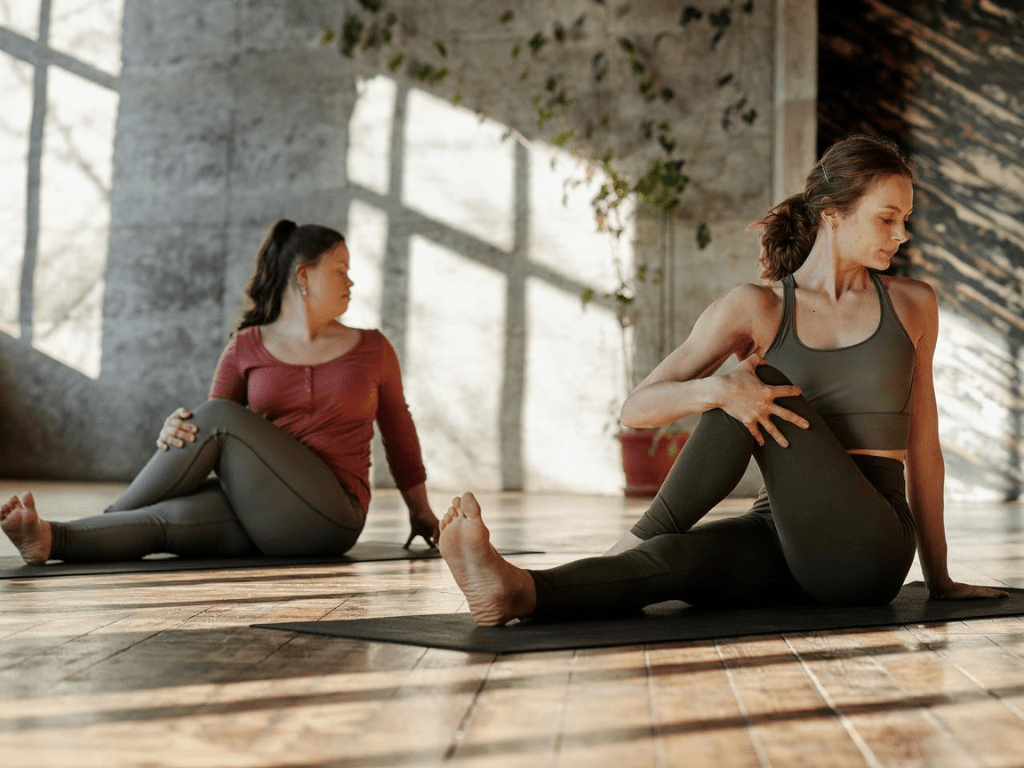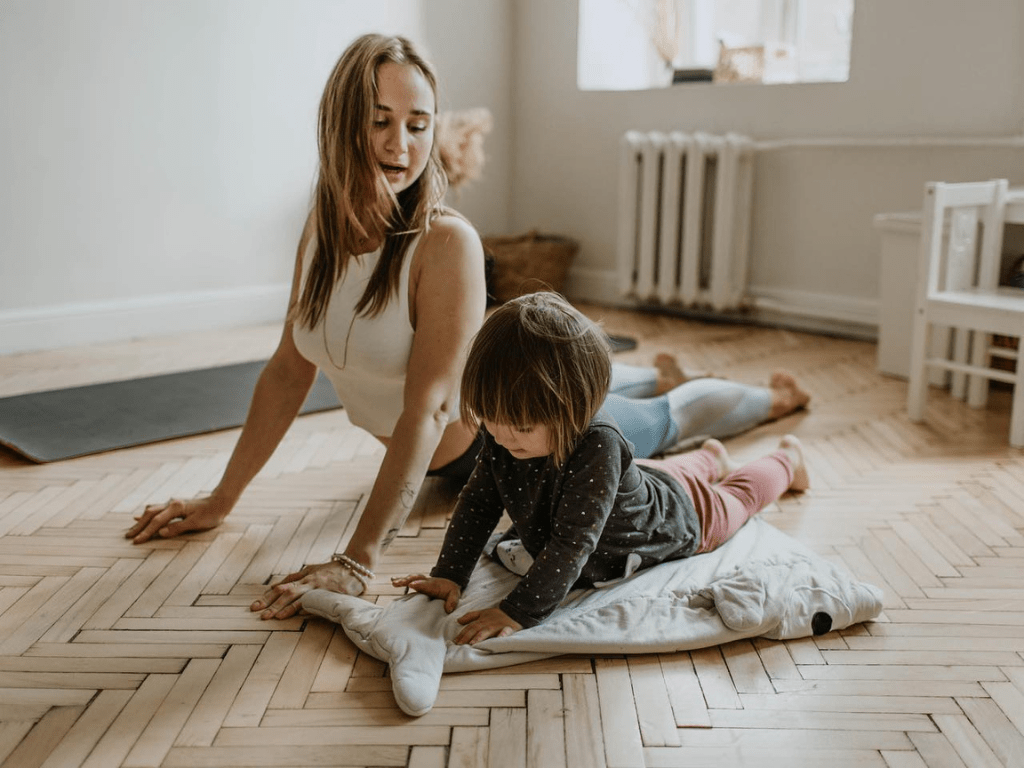 Fit20 is a unique, time-saving approach to fitness. If you struggle to find the time, are looking for a new challenge, or just don't really enjoy spending hours in a loud and crowded gym, this might be exactly what you're looking for! Bring the kids with you and hit the private studio in between errands, meetings, and school pickups. At fit20, you will have a dedicated personal trainer guiding you through your entire customized workout.
Their innovative slow-motion training method is great for everyone — seasoned athletes or couch potatoes – as they customize the workout to meet you right where you are and challenge you based on your ability. With minimal time commitment, this program is easy to stick with and can produce results in 12 weeks! Their sensor technology helps guide you through a 10-second ascent and 10-second descent, with this slow-motion approach, you'll be sure to feel a burn with every rep. They offer 3 convenient locations — Jax Beach, Southside, and Nocatee.
Insider Perk: Mention Jacksonville Mom for two free weeks!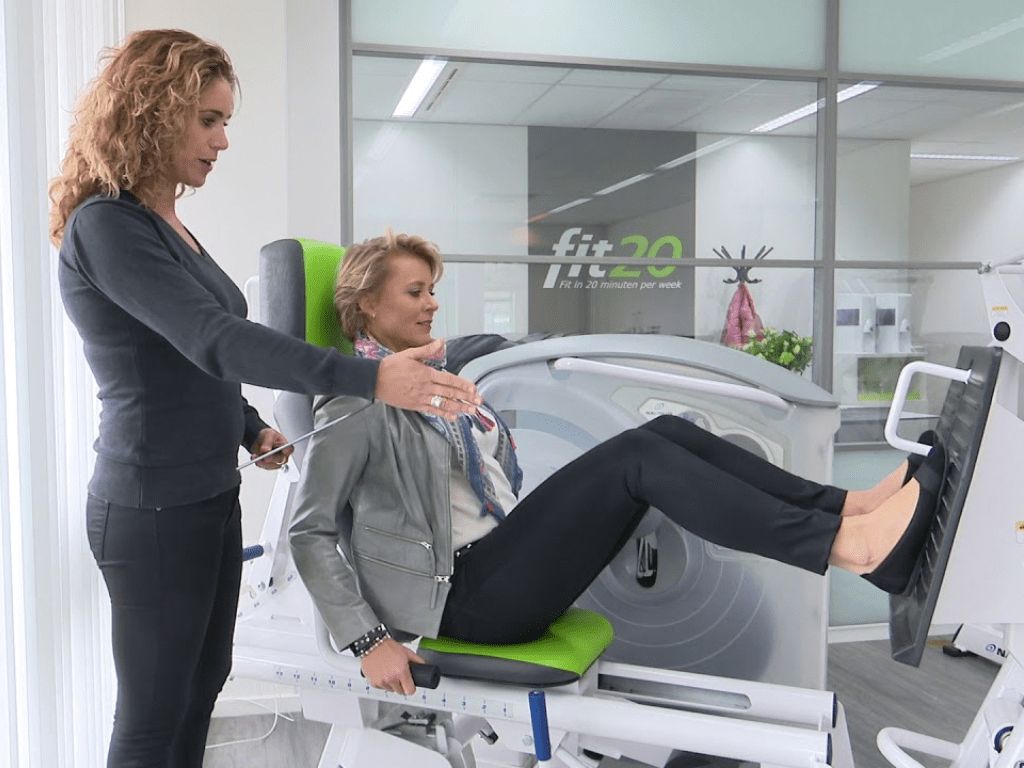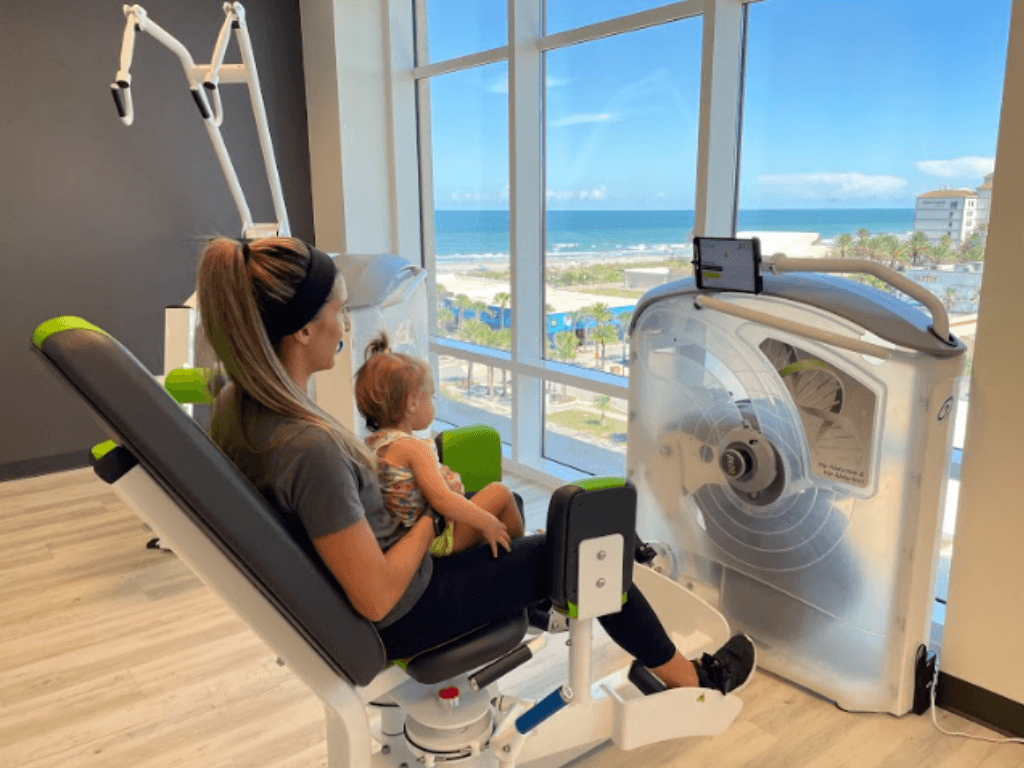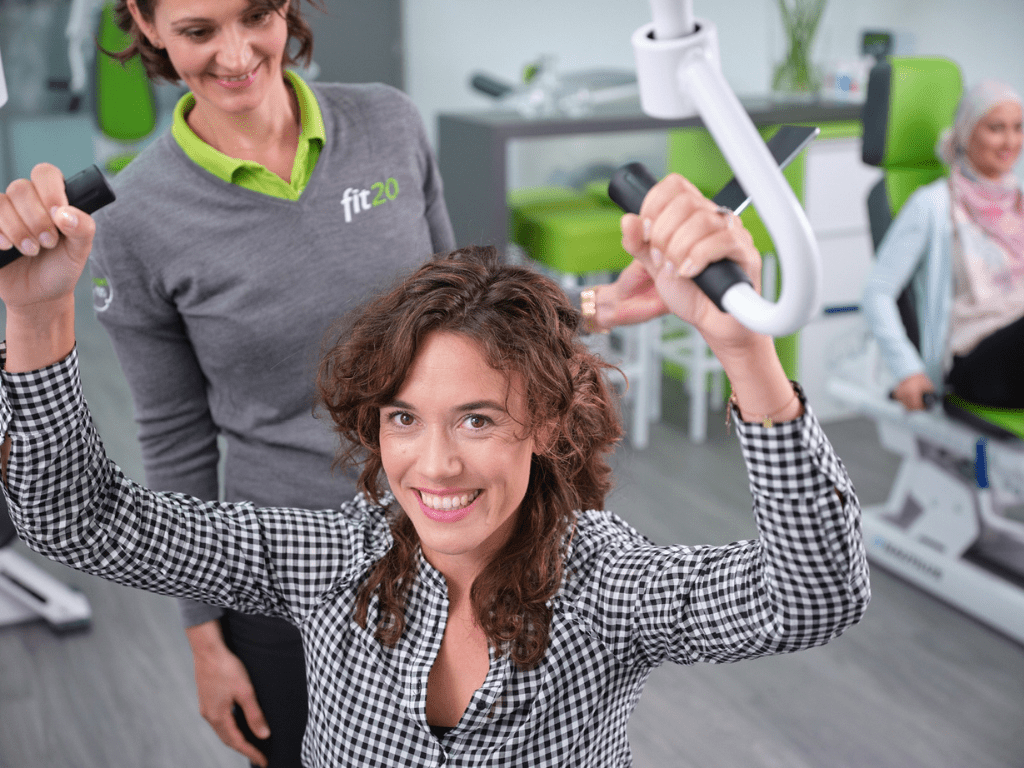 Want to be a part of our Guide to Fitness & Health Care in Jacksonville?
We want to show our readers all the great fitness opportunities available right here in the Jacksonville area. Partnering with us allows your business greater visibility with a large targeted market of local families. Join us and help enrich the lives of Jacksonville Moms!