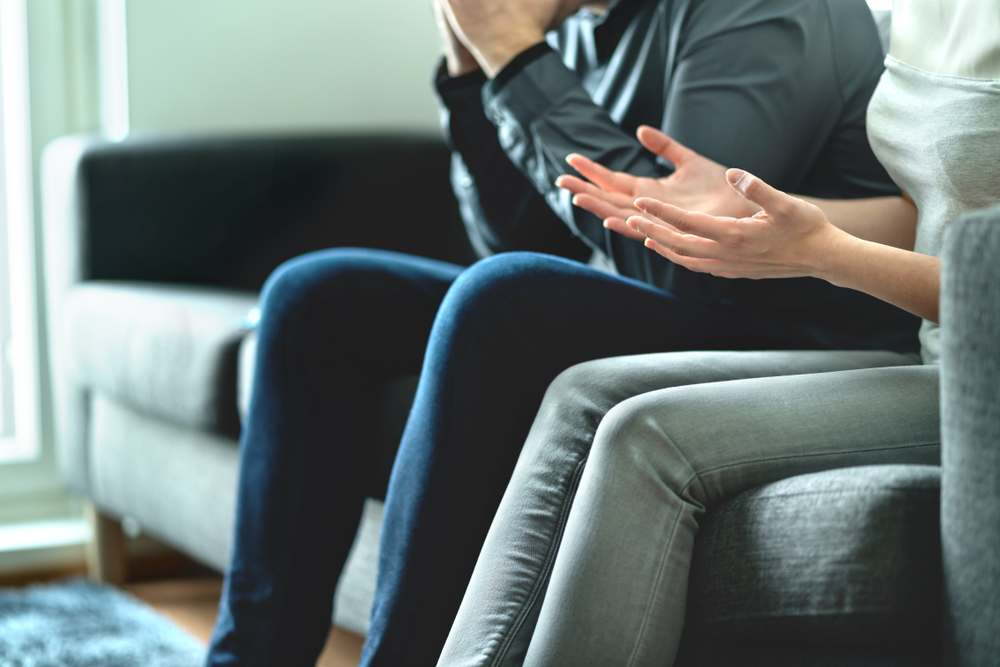 What is it with men and avoiding the doctor?
Ladies, tell me if this sounds at all familiar. A few months ago, I spotted a mole on my husband's back that I am sure is skin cancer. It's got several markers for it, so I snapped a picture and told him to go get it checked out by a dermatologist. And of course, months later, that appointment is yet to be made. It's the same story for pretty much any ailment; he drags his feet about getting seen, and I have to nag him for months, if not years.
While I know this may not apply to all men, I know I'm not the only one who goes through this — whether it's your husband, your dad, or a brother. Multiple studies have found that men are statistically less likely than women are to seek medical care when it's needed. There are varying reasons as to why. Some studies have found that it's because men are conditioned to be strong and self-reliant and to tough it out when they're in pain or discomfort. Others are afraid of the diagnosis they might get or are uncomfortable with medical exams (turn your head and cough, anyone?). The CDC has even found that men are almost twice as likely as women to wait two years between doctor's visits. Spoiler alert: That's not good.
Why is this all coming up now? As all of this information shows, it's obviously an issue. Men die younger than women do on average, and they die at higher rates from the top causes of death than women do. If you find yourself in a similar predicament, here are some ways to help get the guy in your life to take his health more seriously:
Help him find a doctor. Having a doctor you feel comfortable with is important for anyone, but especially for guys. Imagine an OB/GYN who gives you the creeps giving you a pelvic exam — guys have to face that kind of thing, too, even with just routine exams from a primary care provider! So comfort really is key.
Make appointments for him. So he's found a doctor he's comfortable with, or maybe he already has one. Once that's lined up, it may be worth just making the appointments for him, and setting up reminders in his calendar. This may not be the way to solve the problem for all guys, but I know for my husband, it's often that he just doesn't think about it.
Go with him. Is the issue for your family that he's fine with regular checkups but procrastinates when it comes to bigger, more important screenings? If so, then don't be afraid to offer some moral support. Just knowing that someone is there with you can be a big help.
Nag him! Yeah, guys hate this, I know. But guess what? It works. Apparently, a not-insignificant number of men admit to going to the doctor just to get their loved one to shut up with the nagging about it. So don't be too afraid to lay it on thick if necessary.
How does the man in your life stack up when it comes to men's healthcare?