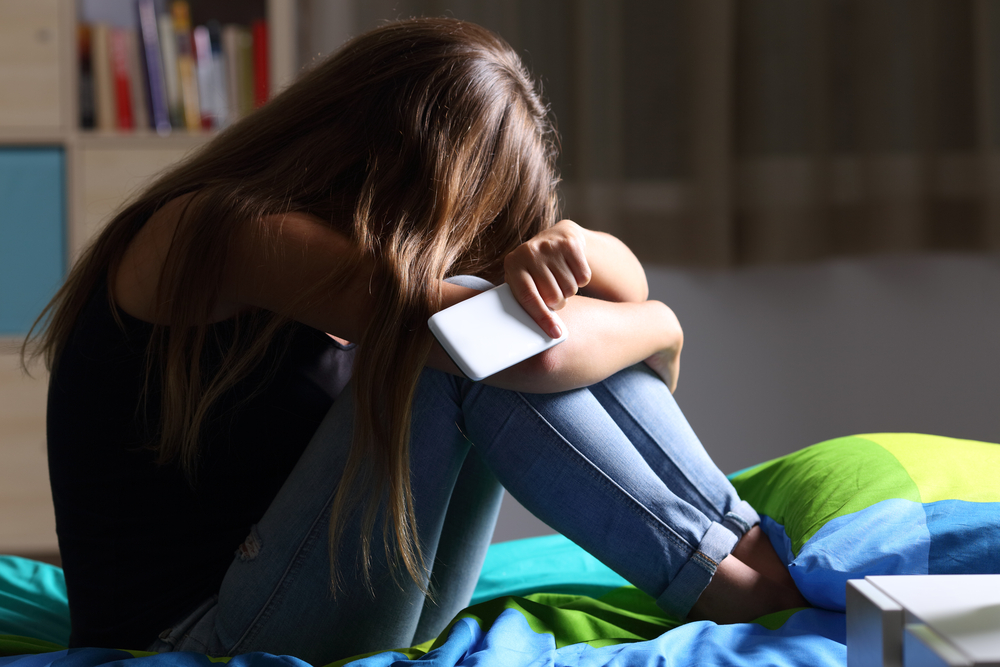 "How was your day?" "Fine."
"Is everything okay?" "Yeah."
These one-word exchanges are all too familiar to parents of kids and teens. While it can be tempting to take those short phrases at face value rather than risk an argument, it's important for parents to keep tabs on what may be left unsaid.
There's no doubt the COVID-19 pandemic has wreaked havoc on the mental health of adults, who — on top of being most at-risk for serious complications from the virus — are balancing remote work or even job loss and the repercussions of decisions that impact their children, like whether to send them back to in-person school. But what about the kids?
Gone are the days (temporarily, at least) of greeting friends in the school cafeteria with hugs. Masks cover smiles. And that birthday party? A drive-through neighborhood parade isn't quite the same celebration.
The social isolation brought on by the pandemic is unlike anything most children have ever experienced. It's understandable if everything is not okay.
The pandemic has undoubtedly taken a toll on the mental health of kids and teens, especially those who were already dealing with behavioral health conditions pre-COVID. Terrie Andrews, PhD, a clinical psychologist and system administrator for Baptist Behavioral Health and Wolfson Children's Behavioral Health, said the circumstances surrounding COVID-19 have only exacerbated an already-existing mental health crisis.
"We've seen a significant increase in suicidal behaviors, ideation and attempts in children and teens for some time now," Dr. Andrews said. "While some of this can likely be attributed to the pandemic, we know that social media, cyberbullying, and a number of other factors also contribute to mental health emergencies."
Children and teens may not verbalize when they are struggling with their mental health, instead choosing to use passive statements such as:
"I don't want to be here anymore."
"I just want it to stop."
"I just don't want to feel anything."
"I wish it would end."
"I wish I could go to sleep and not wake up."
"It would be okay if I died."
Other indicators a child may need help include:
Hopelessness
Anxiety
Depression
Isolation
Substance abuse
Being bullied
Past attempts at self-harm
Attempted or carried-out suicide of a friend or family member
Recent increase in mental health symptoms that were previously well-managed
How to get help
The key is to intervene before a child is in crisis. Wolfson Children's Hospital and Baptist Behavioral Health have resources available around the clock for parents, kids, and teens.
The 24/7 Kids & Teens Helpline (904.202.7900) is staffed by trained mental health experts and is free and confidential. Callers receive emergency telephone support and assessment, crisis stabilization information, and referral to follow-up care if needed.
"Unfortunately, there is still a stigma surrounding mental health, so some children and parents may not feel comfortable talking about it with people they know," Dr. Andrews said. "We're working to fight that stigma every day. We hope our Kids & Teens Helpline is a safe space for people to get the help and resources they need so they never end up in the Emergency Department or admitted to our inpatient Behavioral Health Unit at Wolfson Children's Hospital."
If you or your teen has questions, please call the Kids & Teens Helpline at 904.202.7900. If your child is an immediate threat to themselves or others, call 911 or take him or her to the nearest Wolfson Children's Emergency Center.
To learn more about behavioral health services provided by Wolfson Children's Hospital, including the 24/7 Kids & Teens Helpline, visit wolfsonchildrens.com/services/behavioral-health.