This past week, it happened again. My four year old daughter began whining at bedtime, "I don't feel so good." And I did what I always do. I asked her my version of "20 Questions." What hurts? How's your throat? Your nose?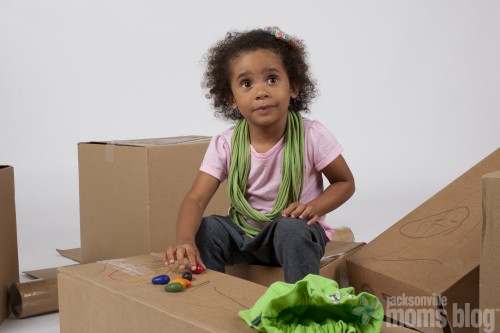 I admit, I'm a bit obsessive when it comes to possible illness. At the first sneeze, cough or "my tummy hurts," I'm taking inventory of my hall closet (i.e., my oversized medicine cabinet). I want to know I'm prepared with enough ibuprofen, cough expectorant, decongestant or whatever I might need.
I realize this sounds extremely neurotic. But lest you think I'm some crazy hypochondriac, let me clarify. I'm the mom who has had cancer. Twice. And both times, my journey began with somewhat benign symptoms.
Symptoms
A few weeks after a normal gyn checkup, I began feeling bloated. All the time. Maybe it was the new birth control pills I started. But then I began having increased pressure in my abdomen. Not pain, per se, but sitting became uncomfortable.
Two weeks, two doctors, an ultrasound and pelvic exam later, I learned I had a grapefruit-sized ovarian cyst. When I sat it pressed on my bladder and 'bulged' into my midsection.
I lost my right ovary when the cyst was removed. And although I was told I was fine, more tests followed and, well… I was 33, single, and fighting ovarian cancer.
Side Effects & Supplements
Surgery, seven weeks of radiation and months of chemotherapy with three different drugs followed.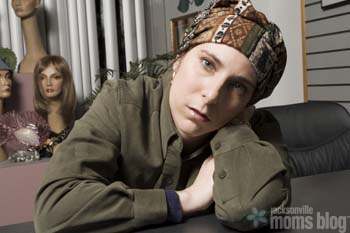 Every day was a guessing game as to how I'd feel and react to the various treatments. I had pain from the surgery, thanks to a six-inch vertical incision that started at my belly button. I couldn't sit or stand straight so my back began to hurt. I had headaches and hot flashes, since I was surgically induced into menopause. Radiation brought uber-dry skin, itching and other irritation. Chemo brought nausea; antiemetic drugs made me dizzy. Countless prescriptions lined my dresser so I'd be ready to address whatever issue arose.
I also had vitamins and supplements, drank glasses of orange juice and ate bowls of chicken soup, just in case. The last thing I needed was a cold on top of my already-comprised immune system. If I got sick the likelihood was I'd have to miss chemo and prolong treatment.
Setbacks
With my recurrence, the symptoms were just as benign. Back pain, tingling in my right foot, and what I thought was a pulled muscle that I felt only when I crossed my right leg over my left. Ibuprofen and a heat pack were my friends, but then I spiked a fever.
I knew something was amiss because I never get fevers. My doctor ordered numerous tests: blood work, urinalysis, a CT scan and an MRI. I was nervous but I never really thought the cancer was back. At 8:15 one Friday morning I learned otherwise. A few rogue cells were in my liver and abdominal cavity. More chemo was ordered along with another handful of "just in case" prescriptions.
About three weeks into treatment, during one chemo infusion, my eyes began to itch and my lips started to tingle. I'd developed an allergy to one of the drugs. The antihistamine injections I got before each chemo treatment likely saved me from a more severe reaction.
Sensitivity
Though it may seem strange, asking 20 questions and cataloging decongestants and cough medicine makes me feel more in control. I, like many other cancer survivors, are hyper-sensitive to aches and pains. Years later a backache can still trigger moments of anxiety. Is that an "I slept wrong" ache or an "uh oh, I need to call the doctor" ache?
While I don't want my daughter to grow up with anxiety, I believe part of my job as mom is to protect her from harm and keep her from suffering unnecessarily. I realize I can't protect her from life. But if I can limit her discomfort or keep her from hurting just a bit, then I feel like I've succeeded at my job.
[box type="info"]September is gynecologic cancer awareness month. Approximately 150,000 women are diagnosed annually with a gynecologic cancer, including cervical, ovarian, endometrial or uterine, vulvar and vaginal cancer. My advice is pay attention to signs and symptoms that are unusual and visit the doctor. Check out the Foundation for Women's Cancer for more information.[/box]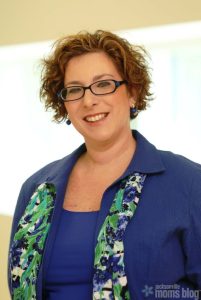 Cynthia Weiss
Cynthia is a native of Maryland who fell in love with the quaint streets and historical charm of St. Augustine when she came south to attend Flagler College. Though she landed a job working for a daily newspaper in Jacksonville a month after graduating, Cynthia eventually returned north to work with the Washington Post Company. Nights and weekends were spent working at a local maternity store, where Cynthia admits she was amused and terrified by her customers' insights. She penned stories about her experience there before going to the 'dark side' and joining a PR agency. In addition to securing placements for clients in the New York Times and Wall Street Journal, she secured herself a husband (he was client, though they didn't marry until years later).
Diagnosed twice with ovarian cancer, first at age 33, Cynthia thought motherhood might be beyond her grasp. Tired of snow, Jacksonville once again became home and Cynthia joined the public affairs team at Mayo Clinic. Despite naysayers, on a chilly January afternoon, just two weeks after taking delivery of white couches, the call came that a little girl needed a forever home. Nowadays, when she's not engaged in conversation with the four year old who never seems to stop talking, Cynthia spends downtime watching crime dramas and making keepsake Shutterfly photo books.