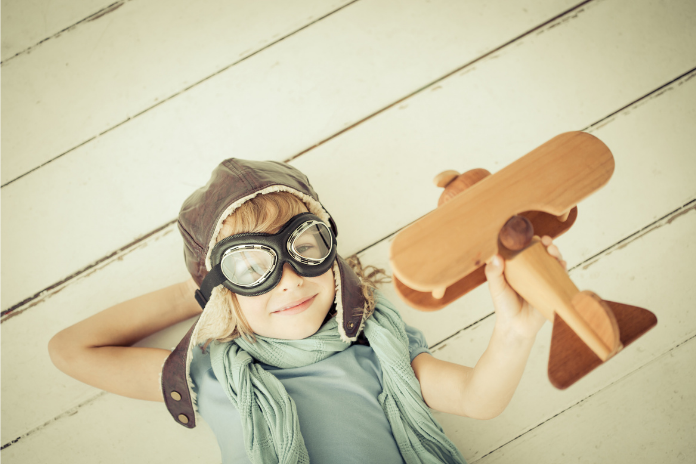 "You'll shoot your eye out, kid!" In A Christmas Story, most of the adults knew that a Red Ryder BB Gun was going to put Ralphie in danger. His dad bought him one anyway, and while his glasses prevented the wayward shot from putting his eye out, not every kid is so lucky when it comes to toy safety. 
According to the U.S. Consumer Product Safety Commission, there were 224,000 toy-related injuries treated in hospital emergency rooms in 2019. 
While we won't prevent every bicycle fall and scraped knee, there are things we can do to make sure the toys under our trees are safe.
Make Sure It's the Real Deal
Counterfeit toys aren't just annoying, they pose a real danger. Just last year a 4-year-old boy was seriously injured after a magnetic building toy broke and he swallowed the magnets. The toy looked exactly like a popular brand, but was actually a 3rd-party counterfeit purchased on Amazon. Many injuries have happened due to counterfeit toys sold on 3rd party sites, including electrical shocks and burns, exposure to dangerous chemicals, and choking on broken pieces. Knowing who you are buying your toys from is an important first step in keeping your kids safe. 
The U.S. has some of the world's strictest regulations when it comes to toy safety. In order for a toy to be legitimately resold in the US, it has to pass a stringent series of inspections. The counterfeit magnetic toy would not have passed these inspections. When you purchase from a 3rd-party marketplace, you are technically the importer. The overseas manufacturer has no responsibility to ensure the toy is safe — you do. 
Age Recommendations Are There for a Reason
Your kid is super smart, we know. But so are the people who design and set standards for toys. When you see an age recommendation on a box, that is the recommended developmental age that a child would need to be to successfully and safely enjoy the toy without a parents' help. Those recommendations are there for a reason, so if you decide to buy a toy that's recommended for older children, your child will be safest and happiest playing with it alongside a caregiver. I don't know what the age recommendation was on that Red Ryder BB Gun, but I do know Ralphie would've been safer and happier if his dad would have supervised his playing with it. 
Know the Dangers
Airway obstruction is the most common toy-related cause of death in children under 12. While most of us know not to give toys with small pieces to babies and toddlers, children over 3 can also choke on small pieces, too. Keep an eye on small pieces that can be a choking hazard and make sure caregivers know what to do in the event a child is choking. 
Homemade and vintage toys are awesome, meaningful, and fun. But they can also be dangerous. In fact, many handmade "toys" you will find at in-person and online craft markets are not legally eligible to be sold as toys because of safety testing requirements. You can ask any toy seller for CPSIA (the Consumer Product Safety Improvement Act) certifications, and they should be able to provide them. Should you choose to buy a handmade toy, beware of pieces that may easily come off, or parts that can entrap a child. When stocking your playroom with hand-me-downs or vintage toys, beware of when the toy was manufactured. Lead was not outlawed in toys for sale in the U.S. until 1978. Other dangerous chemicals like bromine, cadmium and phthalates weren't removed until much later. And worse, the leaching of those chemicals from toys increases over time. Toys in good condition passed down from an older child will probably be fine, while mom and dad's old toys may pose a danger, and grandma's toys are best used as decor. 
Today, if Ralphie's dad went to the Red Ryder website, he would see the following: WARNING: THIS IS NOT A TOY. ADULT SUPERVISION REQUIRED. MISUSE OR CARELESS USE MAY CAUSE SERIOUS INJURY OR DEATH. Danger is a natural part of childhood, but Santa's packages shouldn't be the danger they encounter. Luckily with a little knowledge and research, we can make sure our kids are safe while they play.