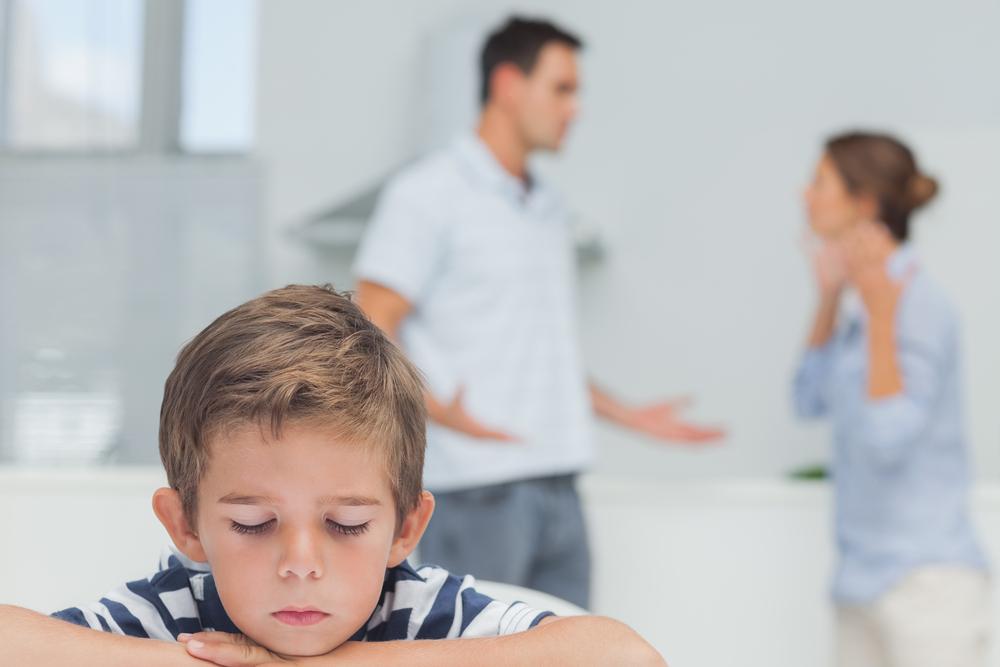 One in five children is living with a mental health illness. It could be a friend's child. It could be your child's classmate. It could be your child — and you might not even know it.
It's not entirely shocking, as children and teenagers struggle with so many stressors every single day: School, social media, self-esteem, friendships — and most aren't yet allowed to drive, vote, or even make many of their own decisions. Because they may not talk about it, it can be challenging to tell when a child is having a particularly tough time. Enter On Our Sleeves.
Break the Stigma
Half of all lifetime mental health conditions start by age 14, and no child or family should suffer in silence. We all know that kids don't wear their thoughts on their sleeves, so we may not know when and how badly they are struggling. Wolfson Children's Hospital is helping to break the stigma associated with children's mental health conditions by bringing the national movement On Our Sleeves to Northeast Florida and Southeast Georgia.
It takes a village, and everyone in the community can play a crucial role in breaking stigmas and helping to improve the mental wellness of children, including parents, caregivers, teachers, pediatricians, babysitters, churches, and more.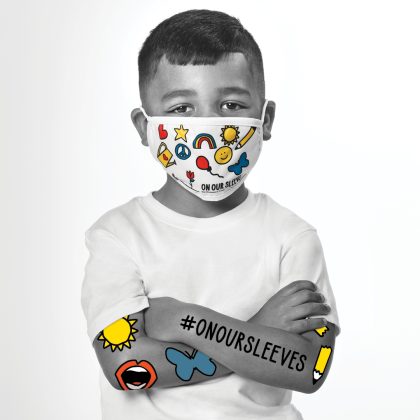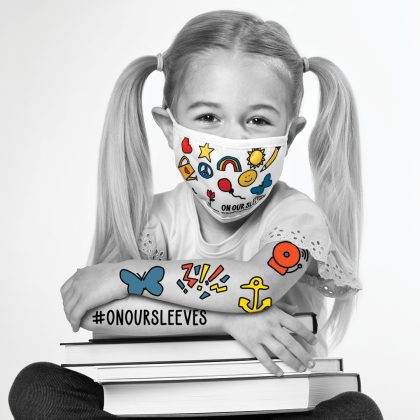 Get Involved
On Our Sleeves offers free, easy-to-use educational tools and resources to help children, families, and educators improve mental wellbeing, manage mental health conditions, and prevent crisis.
Start by signing up for the On Our Sleeves monthly e-newsletter to receive free resources and tools to start conversations with children and boost mental wellness. This includes useful articles, how-to guides, tips, and seasonal topics to keep the conversation going throughout the year.
Spark a Conversation
Online tools for parents, educators, and healthcare providers include conversation prompts, deep breathing exercises for kids, a mood meter, emotion conversation cards, tips for fostering emotional development in children, a free coloring book, and more — all of which can be downloaded or printed.
Alongside the free guidance and resources offered by On Our Sleeves, all it takes is one conversation to give children a voice and help turn things around. It could be the conversation that saves that child's life.
Get Help Around-the-Clock
Wolfson Children's Hospital also offers a confidential free helpline for kids and teens and is staffed 24/7 for children who are in or are at risk of a mental health crisis. These mental health experts are trained to provide emergency telephone support and assessment, crisis stabilization assistance, and a follow-up care referral if needed.
Indicators your child may need help include substance abuse, being bullied, past attempts at self-harm, or generic statements such as "I hate it here," or "I don't want to live anymore," in addition to feelings of hopelessness, anxiety, depression, or loneliness.
Call the helpline at 904.202.7900 or text LIFE to 741741 to reach the 24/7 Crisis Text Line. If your child is an immediate threat to themselves or others, call 911 or take him or her to the nearest Wolfson Children's Emergency Center.
In addition to supporting the On Our Sleeves movement, Wolfson Children's Hospital provides compassionate and individualized care for a full range of pediatric mental health conditions. Learn more at wolfsonchildrens.com.