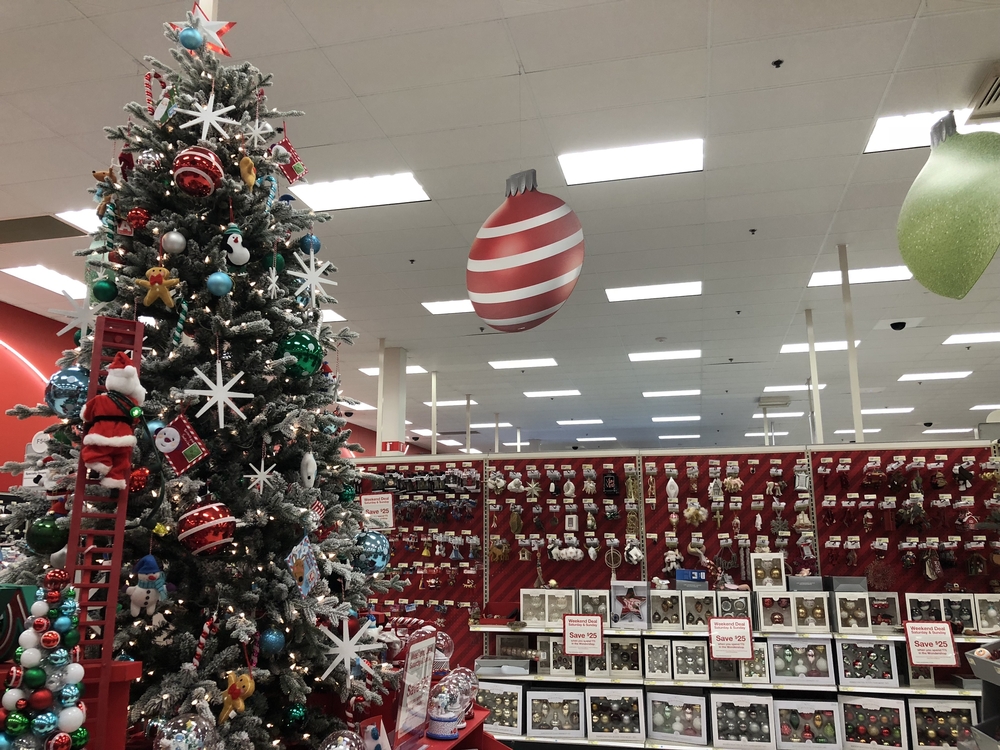 Halloween is the start of my favorite season. The cool crisp breeze causes the red and orange leaves to dance in the wind. Lights and blowup yard decor go up. Neighborhoods come together to celebrate with one another. It's the beginning of the season of gratitude. The time spent with loved ones is never wasted. It is a time to be reminded to take it slow, take it in, and simply enjoy the moment before it passes you by.
This year was my first (normal) Halloween with my son. He was old enough to understand the concept of trick-or-treating. We weren't spending the holiday in pre-op isolation. He is in school and has friends in the neighborhood. Naturally, this was the year I was going all out for Halloween. ALL. OUT.
This means I made about 10 separate trips to Target to get candy and face paint, maybe some decorations, too. I am pretty sure my cart blocked the aisle a few times as I was climbing on top of racks and searching beneath the piles of costumes. I could've been a one-woman search-and-rescue team for Halloween this year. I was that determined to have that perfect "first" Halloween.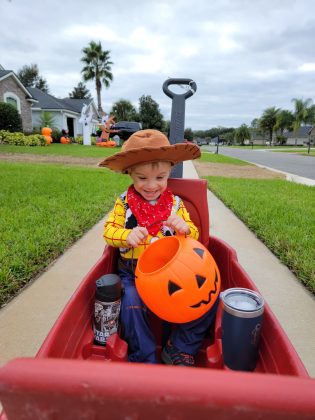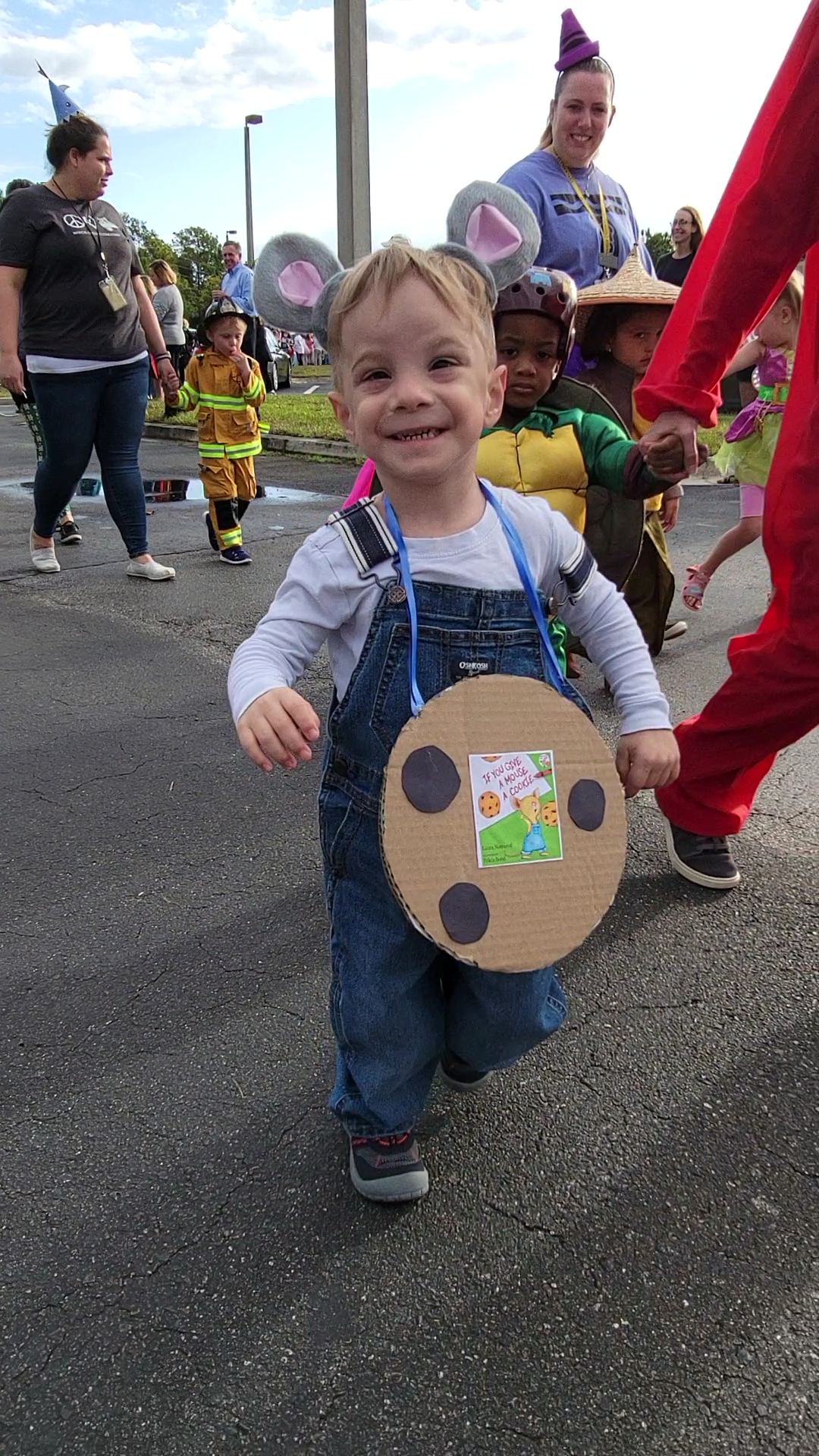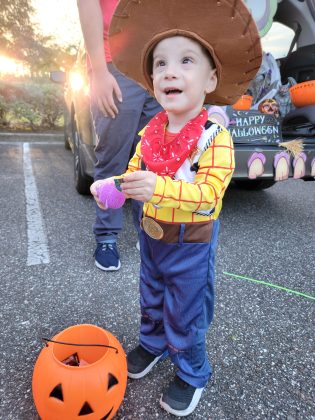 Two days before Halloween, a girlfriend of mine asked me to pick up a few last-minute things for our neighborhood Halloween adventure. It was 8 p.m. and my son was finally asleep. After a very long day, I was looking for any excuse to enjoy some "me time" that didn't involve grad school work. Two hours to frolic in Target alone? Sign me up!
I walked through the red and white doors and grabbed my cart. When I looked up from my cart, I was greeted by the Dollar Spot section. It wasn't spooky, gratitude-y, and there wasn't a pumpkin in sight. Instead, I found myself face-to-face with snowflakes, Santa stickers, window stick-ons, and candy cane toys.
I stood there for a moment, processing what my eyes had just witnessed. Suddenly, the panic set in. Halloween was still two days away. I had a child who was at home. He was going to be Woody for Halloween and his best friend was going to be a Werewolf. I was a woman on a mission. I needed face paint and a cowboy hat. Silence fell, but just for a moment — and then I heard it. Christmas music. Christmas music was playing from the Starbucks in Target. I had to act fast. Time was of the essence. So much for enjoying the moment before it passed me by. Nothing about this was enjoyable. What if the unthinkable happened? What if… what if the Halloween decor was gone and Kris Kringle had already set up his holiday workshop in Target? My heart was racing. I am pretty sure I was sweating. I wasn't sure if it was from the panic or the fact that I was running. For the record, I don't run, but I am pretty sure I was running as if Michael Myers was chasing me.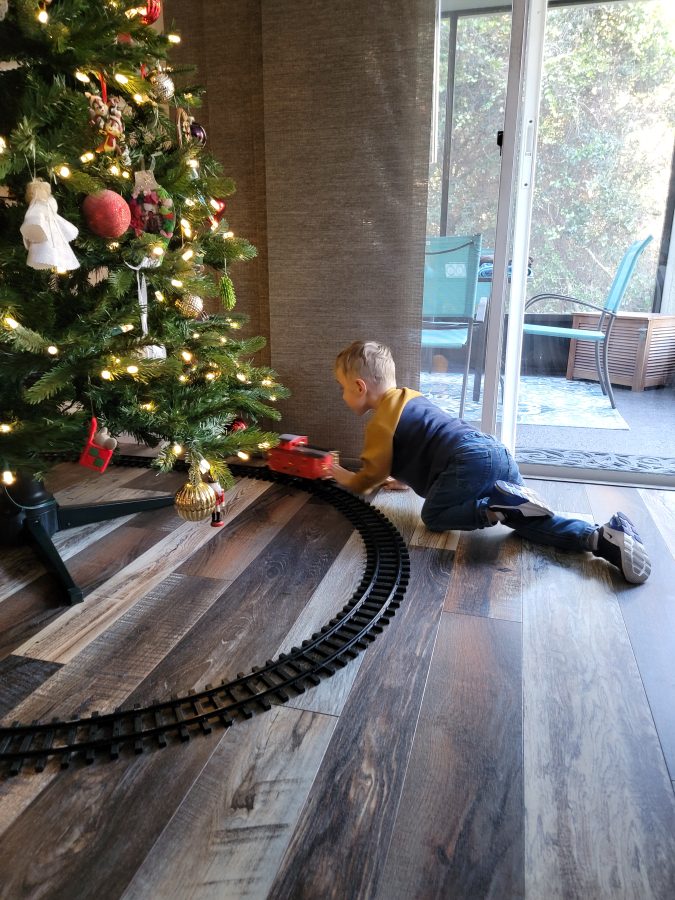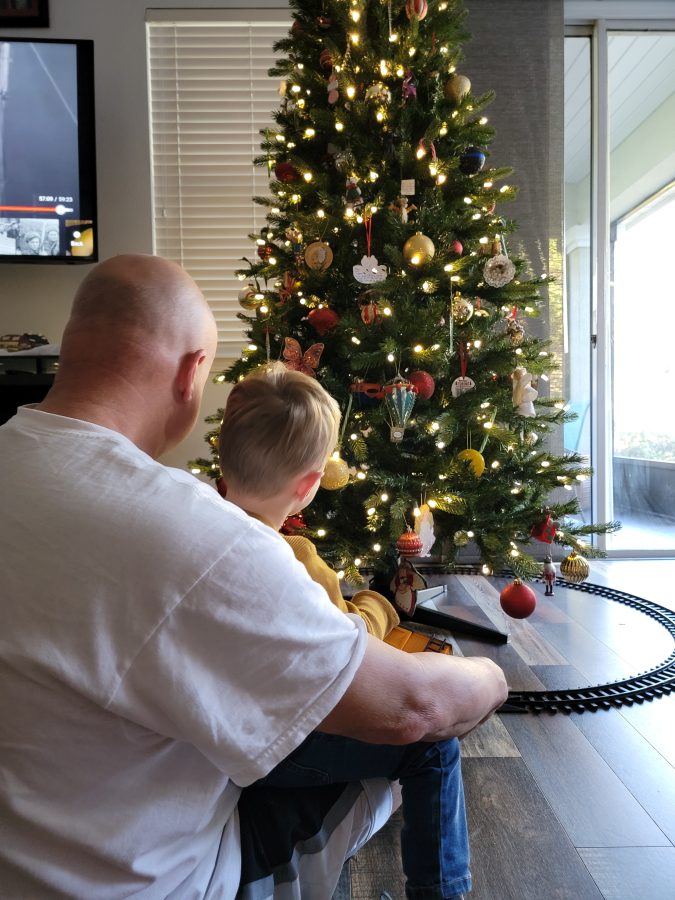 I finally made it to the Holiday Shop section. I was out of breath, and once it finally came back and my heart settled down, I looked up and made eye contact with a Target employee. She had just come from the back, pushing a cart full of Christmas decor to replace the empty Halloween aisles. We stood there in silence for what felt like an eternity. It was maybe a second. Before I could utter a word, she asked if she could help me find anything. I nodded, slowly, and gave her the name of the products I was looking for. She guided me to exactly what I needed to make Halloween as perfect as I possibly could. But not without a price. As I slowly walked toward the front of the store to check out and pick up my friend's order, I took a moment to look around. Once again, not a pumpkin in sight. Mr. and Mrs. Claus salt and pepper shakers sat where the festive Thanksgiving gravy boats used to be. "Thankful" centerpieces were replaced with wreaths and villages. These items weren't being moved to another display. They were being put away to make way for the next new holiday.
As a child, I remember celebrating each holiday as they came. We didn't decorate a tree on November 1. We didn't make turkey for Halloween. Each and every holiday came with a certain tradition in my family — traditions I intend to share with and pass on to my son. I can't help but feel that the sudden push for Christmas to be front and center right after Halloween is, in part, taking away from those traditions. It is hard to take it slow, take it in, and simply enjoy the moment before it passes you by when Old Saint Nick is knocking on your door at 12:01 a.m. on November 1. But HEY! Now, I have a spooky Halloween story to share from my journey to Target just two days before Halloween.