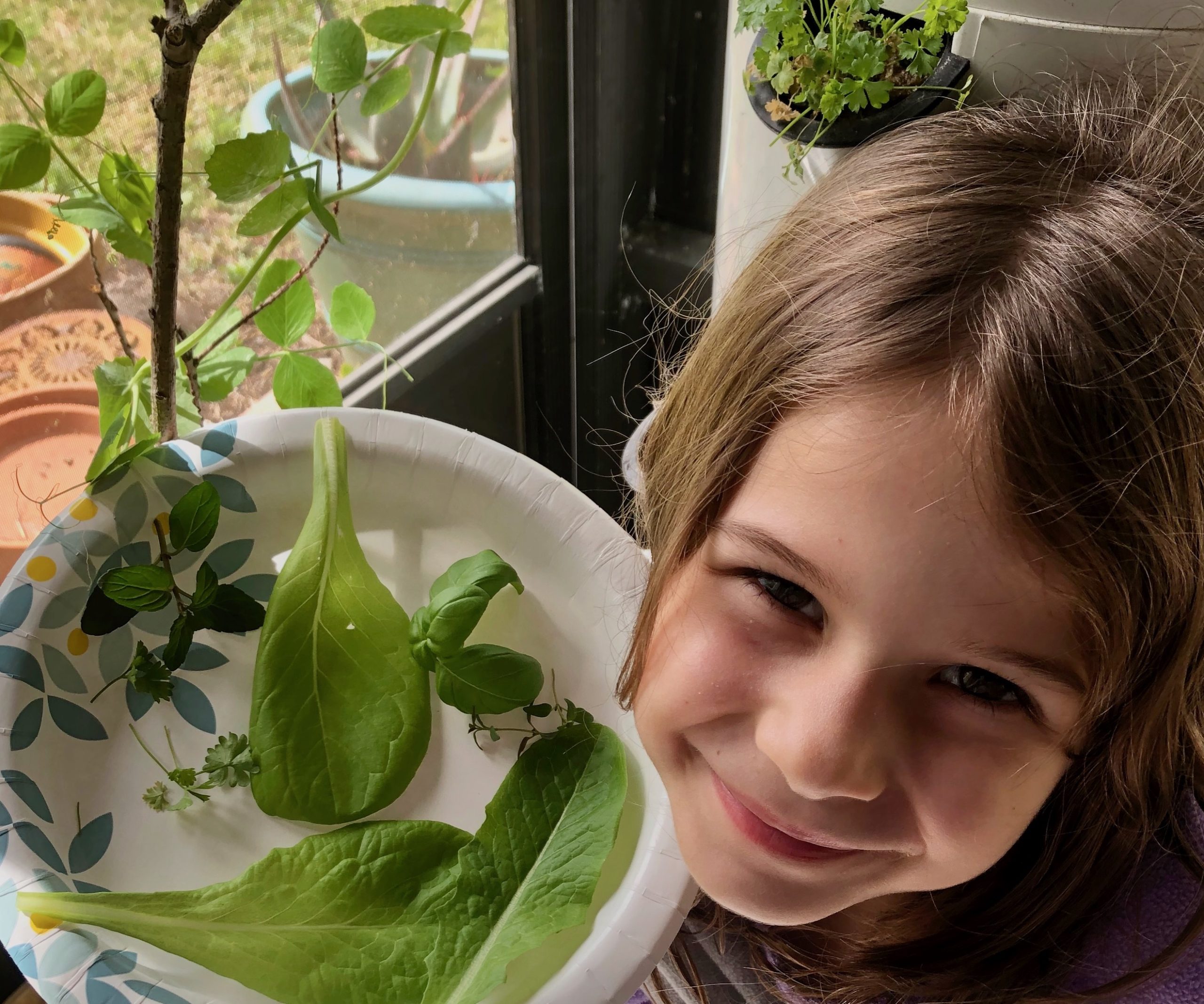 Spring seems to have finally taken hold in Northeast Florida, and everywhere you look, trees and plants are sprouting new growth and coming back to life. For a region that doesn't experience a dramatic change of seasons, early spring is one of my favorite times of the year. I love seeing the new flowers begin to bloom and watching the pollinators return from their winter slumber. It's a hopeful season and the perfect time to explore the fun of gardening with kids.
Starting a spring garden might seem like a lofty or even unachievable task. But with a few basic tips and a little patience, it can be easier and far more rewarding than imagined.
Getting Started: Have a Plan
Whether you're a seasoned horticulturist or a gardening beginner, the first step — well before you get your hands dirty — is to plan your space. You don't need a large plot of land, or even an outdoor area, to bring something fun to life. But you do need a "where" and a "why" for it to flourish.
A good place to start is deciding the purpose of your garden. Do you want flowers, fruits and vegetables, or simply the joy of watching something grow? A back patio or balcony can be the perfect place to start a container garden with vegetables such as tomatoes and cucumbers, and a sunny window is a pretty and functional spot for an herb terrarium. Your front walkway is the ideal place for a butterfly garden. It doesn't need to be a farm to be fun!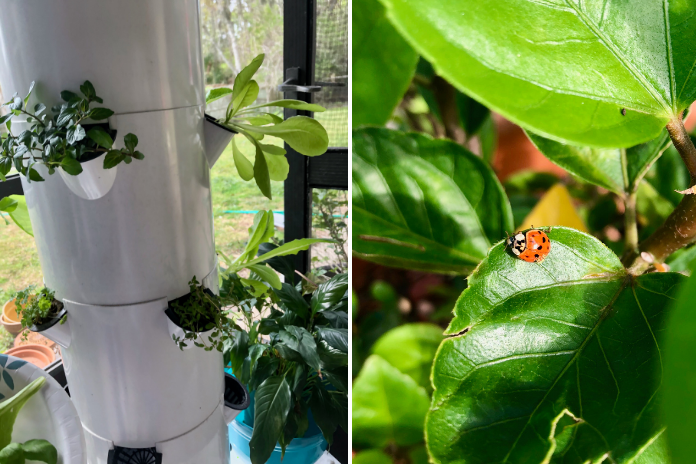 Once you know what you want to cultivate, look for a spot that will accommodate your goals. If you're planting outside, take a few days to observe and track the sun patterns in your yard. Take note of areas that receive full sun (6 or more hours during the day), as well as where it's mostly shady so you can plant accordingly. I find it helpful to use a gardening journal, both to keep track of weather and sun, and also to help me remember where I've planted everything once my garden labels have faded.
When you're planning your growing space, start simple. It can be easy to take on more than is reasonably manageable. I'll admit I've often wandered through the dewy, sunkissed aisles of my local garden center, tempted to fill my cart with each adorable seedling. But as the not-so-proud cultivator of more than one failed veggie patch experiment, I can tell you honestly that nothing is less rewarding in gardening than spending your time, sweat and money only to be left with some sad-looking plants and no vegetables.
You can always add more once you've determined what works best for your space. We're fortunate to live in an area with a long planting season thanks to our typically mild springs and temperate fall weather.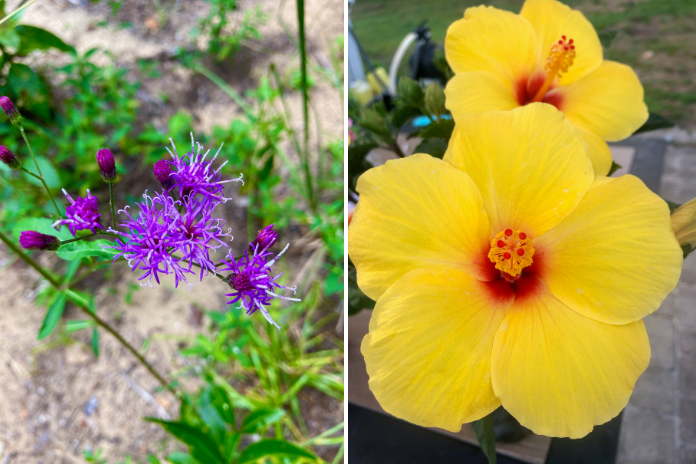 Keep It Local
Regardless of where and what you're growing, some aspects of gardening are a game of trial and error. Choosing plants that are suited to our weather will prevent unnecessary disappointment. Anyone who's tried growing lilacs or tulips here in Florida can tell you that not everything does well in this heat, but a large variety of plants, flowers, fruits and vegetables can thrive in our subtropical climate.
Especially if you're opting to plant a garden outdoors, getting to know your local growing zones will drastically improve your yield. The U.S. Department of Agriculture designates plant hardiness zones for growing, and most of Northeast Florida is assigned zone 9A. Sticking to our local hardiness zone is a useful guidepost when choosing what to plant. To learn more, check out the USDA's plant hardiness page.
Another easy and rewarding way to get your kids involved in the garden is to think pollinator-friendly. When you grow native flowers and plants, you invite butterflies, hummingbirds, and other important pollinators to your yard, along with an array of native and migrating birds. For example, hummingbirds in our area are attracted to firebush, bottlebrush shrubs, and the shrimp plant, among other trumpet-shaped flowers. Gulf fritillary butterflies lay their eggs exclusively on passion flower vines, so planting some in your flower garden will likely attract these stunning, orange-hued friends. For a wealth of insight about what is most beneficial to plant in our area, visit the UF/IFAS Extension Office for Duval County's webpage.
Keep It Fun
Setting realistic expectations and making the activity age-appropriate is absolutely critical in order to ensure the time you're spending together is fun and worthwhile. If you're trying to lure your angsty teen away from the screen and back into the garden, consider keeping it short and sweet. (Save shoveling loads of mulch for a day when he or she really earns it!)
The same principle applies to the preschooler and toddler crowd. Don't ask their emerging attention spans to wait three months for a pumpkin to grow and expect emotional fireworks. Beans, peas, and sunflowers all sprout and flower quickly, and their growth can easily be appreciated by young minds after just a few days.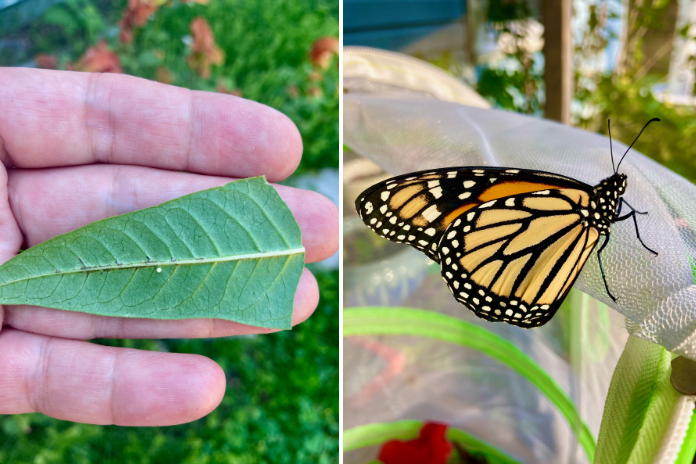 As with any DIY project, gardeners of every experience level should expect failure. Learn from your mistakes and celebrate the victories along the way. It doesn't have to be worthy of the cover of Better Homes and Gardens to help your family develop a love for gardening. Finding a ladybug or a monarch caterpillar on your milkweed plant can be magic in itself from the right angle, and it does us all a world of good to reconnect with nature and watch something grow.
So, even if it doesn't go exactly as planned, remember to laugh at yourselves and find the fun in your gardening adventure. Especially if your toddler knocks the watering can into the potting soil, creating an unplanned opportunity for mud pies. Gardening as a family is the perfect time to let them put their hands in the soil and get their play clothes filthy. After all, no one ever grew a green bean without spilling a little dirt.
About the Author
A Jacksonville resident of more than 20 years, Heather Webb is a transplant from New England who loves the sunshine too much to call anywhere but Florida home. She is a writer and editor, and a work-from-home mom to two fantastic children who keep her on her toes and always laughing. She and her husband of 16 years love dancing badly to live music, especially outside. Heather is an amateur gardener and proud treehugger who treasures her friendships with the birds in her backyard, and (not so) secretly wants to someday have a pet goat. When she's not enjoying tacos or a glass of bubbly with her besties, she's been known to start craft projects that she likely won't finish. Heather is the unabashed curator of a constantly expanding to-be-read stack of books, and if she had it her way, she'd read them all in a hammock in the sun somewhere.