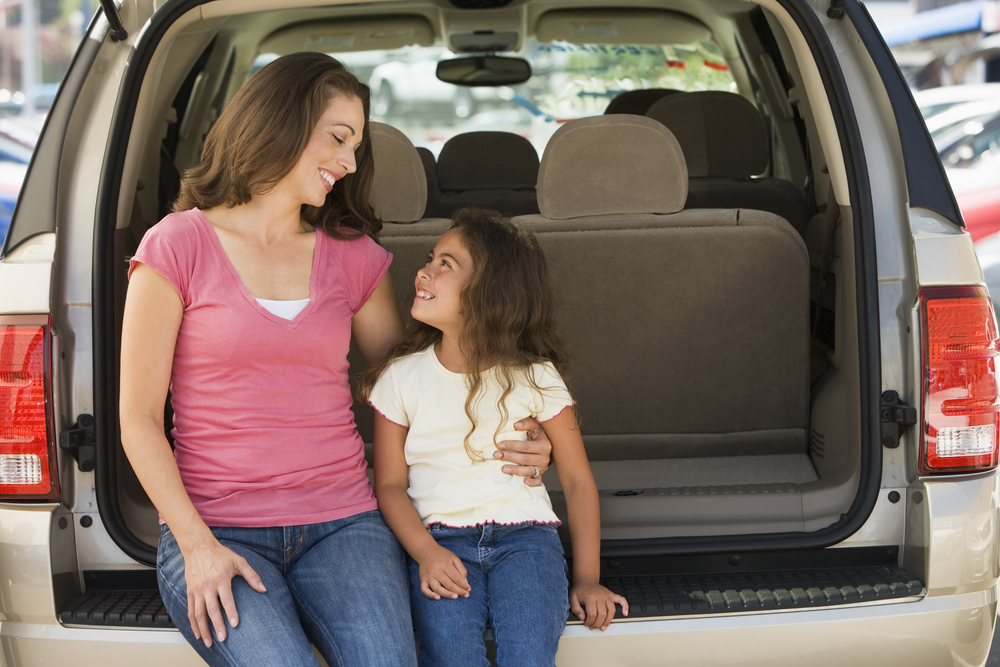 Your house and your car. These are typically the two biggest investments we make as adults. Unless you have yacht or jet money, and then this post isn't for you anyway, so back to the house and car. Whether we like it or not, both of these purchases are part of your identity. I'm not here to dissect what where you live means, but I do have some strong opinions about why people who drive minivans are clearly better parents.
I first fell in love with minivans just after college when I was in an accident and drove a rental Chrysler Town and Country for a few weeks while my car was being fixed. It was around Christmas, and I remember driving home blasting WHAM's "Last Christmas" on the radio — it had one hell of a sound system — and I thought "This vehicle sure isn't sexy for a 22-year-old to be driving, but damn it, this is practical AF!" Just a few minutes after I had this revelation, my dachshund stunk up the whole thing by mistaking the plush car mats for the backyard. Thankfully the sliding doors made for easy clean-up on the side of I-85. But I digress.
Back to the point of why driving a minivan makes you a better parent. I realize I might ruffle some feathers here, but let's face it people, ain't nothin' sexy about a minivan. From tire tread to the luggage rack, they are 100% built for car seats, diaper changes, soccer balls, and DVD viewing. There is only one kind of rear-seat entertainment taking place in a minivan and it has to do the aforementioned DVDs, and not the kind of activity that could potentially land you in a position to be shopping for a mininvan in the first place.
So, how does all of this make you a better parent? The minivan is your signal to the world that you traded horsepower for booster seats. You put function over fashion, sliding doors over sunroofs, practicality over putting out the vibe — all in the name of taking care of your kids. And this is something to be proud of!
Now you might say, "But wait! My minivan is cool! I have red leather seats!" We all know those red leather seats are smeared with chicken nugget grease and sprinkled with crushed-up Cheerios. "But wait! My minivan has black rims!" Okay, and it's a good thing it does because they're surely covered in brake dust from carpooling all over town and mommin' so hard that you haven't had a chance to run that bad boy through the wash in months. There is no "option" that makes a minivan cool, there just isn't. You doubled down on a vehicle meant solely to cart kiddos, and that's okay! Own it! Be proud that you're this dedicated to your kids. This is what makes you a better parent than I am because did I mention that despite falling in love with that Town and Country all those years ago, I drive a large SUV that my friends affectionately refer to as "The Sexcalade."