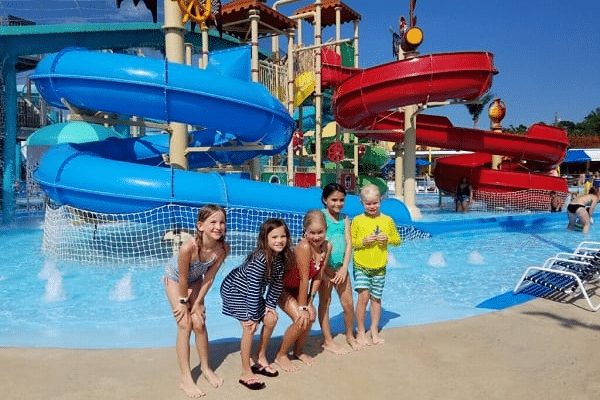 Hearts broke across Northeast Florida when it was revealed that Adventure Landing in Jacksonville Beach would be no more, demolished to make way for a planned apartment community. NO, not our beloved Shipwreck Island Waterpark! But then they were open over Halloween… and Christmas. They hired a new crew of lifeguards and remained open over Spring Break… and now, it turns out that they won't be closing at all! Adventure Landing will remain in Jacksonville indefinitely. We're so excited — wave pool, here we come!
Scroll down for a chance to win 2023 SEASON PASSES!
.
.
.
.
.
.
.
.
.
.
.
.
.
.
APRIL FOOLS!
We got ya! We know we made a lot of people mad last year with this post, but hey… look what happened! We get another summer with our beloved Adventure Landing water park, so let's just enjoy it while it lasts! And you never know, maybe the powers that be will hear us and keep it open indefinitely. (A mama can dream.) Just don't spoil the fun in the Facebook comments section — instead, let's keep the joke going, and share it with your friends.
For more (real posts) on theme parks and water parks, check out some of these Jacksonville Mom favorites:
Adventure to LEGOLAND's Pirate Island Hotel for the Weekend
Water Park Day Trips from Jacksonville
6 Tips for Visiting Disney as a Florida Resident
Top 12 Tips & Tricks From a Disney Cruise Addict