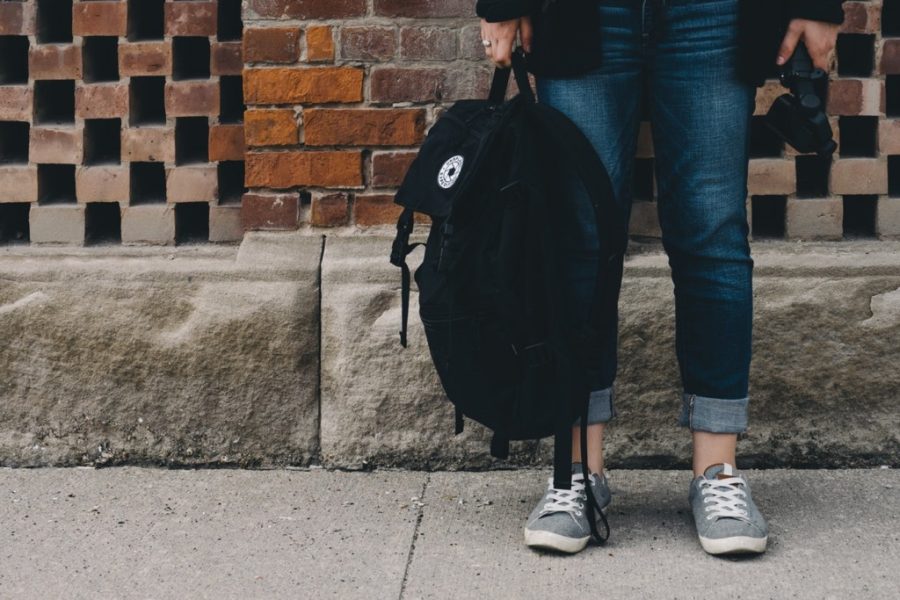 As the director of Micah's Backpack Jacksonville, I have the pleasure of working with a remarkable group of giving and caring volunteers. These volunteers reach out every week to help children they don't know and will never meet. The only thing they know about the kids they help is that they are chronically hungry. In Duval County, about one in four children are experiencing food insecurity, meaning they often do not know when they will get their next meal. For many of the children we serve, the last meal they have until Monday morning at school, is their school lunch on Friday.
I recently read a story about a little girl who asked her teacher for help during a test. When her teacher asked her which question she needed help with, the little girl said softly, "I don't need help with a question, I need help because I'm hungry and I can't think." Hunger doesn't just affect learning. The longterm consequences of childhood hunger also affects behavior, health, academic achievement and future employment.
Sponsored by Highlands United Presbyterian Church, Micah's Backpack Jacksonville is an all-volunteer, grassroots, neighbor-helping-neighbor effort to address childhood food insecurity in the Arlington community. Micah's Backpack feeds hungry children on the weekend by distributing "backpacks" of food to their schools. The school principals, guidance counselors and teachers identify the children in need, and the only criteria to receive Micah's Backpack is that the child is hungry.
The original Micah's Backpack was started in Blacksburg, Virginia, in 2007 when the organizers became aware of food insecurity among school-age children. The Blacksburg Micah's Backpack began with five children in one school. By 2016, they were providing weekend food to 280 children. Micah's Backpack Jacksonville is replicating that program here in Duval County.
We began in August 2015 by packing bags of food for five children at Lone Star Elementary School. By October, we were providing food for 15 students. By the end of that school year, we were serving 30 children in three schools. At the beginning of the 2017 school year, Micah's Backpack added another school and now provides weekend food to 81 children in four schools for the entire year. Volunteers fill "backpacks" for the children on Wednesday and Thursday evenings and deliver the food to the schools on Friday morning. On Friday afternoon, the kids pick up their food for the weekend. The children receive three meals on Saturday and Sunday, plus snacks, milk, juice, vegetables and fruit. The food provided by Micah's Backpack is as healthy as shelf-stable, processed food can be. We do read product labels and each Friday, the children receive three 8-ounce boxes of shelf-stable milk, and other kid-friendly food that provides as much nutrition and as little sodium and sugar as possible.
Before we pick up a child for the school year, I have to know we have the funds to honor that commitment. Thankfully, I have learned that caring people will reach out to help a hungry child when they know there is a need. For instance, one of the teachers we work with called me a few weeks ago to report that a new student had enrolled in her class. This child and her family needed help. The teacher reluctantly thought perhaps we should stop providing a backpack to one of her other students and give it to the new child. This was not a request that was made easily! As I was juggling our budget to somehow meet the need, I posted the problem on Facebook. Immediately, a kind-hearted reader sent me a message saying she had just mailed a check to support that child, for the year. Micah's Backpack needs continue to grow. The need is great, and thankfully, the community response is growing to meet that need. Our volunteers are all ages — elementary school children have collected food and have helped university students pack food. Moms, dads and grandparents are doing food drives and are packing and delivering to the schools. It costs $240 to support one child for a school year. We have funds to support the children currently in the program, but we have to look forward to sustaining the program next year.
"Having two young children myself, I know full well the countless minutes we moms spend worrying about our kids' health and nutrition; it's just what we do," says Raquel Sikes, USF graduate intern at Micah's Backpack Jacksonville. "But to be in a situation of struggling to provide your children three meals a day is something that no family should ever have to worry about, yet it's happening every day to children here in our schools, to families here in our communities. Programs like Micah's Backpack are a vital piece in the greater effort to end childhood hunger and food insecurity."
Participate in Micah's Backpack Community 'Food Fight'
To help meet the need and to promote awareness of childhood hunger and food insecurity, we will be hosting a Micah's Backpack Community "Food Fight" October 23 through November 10.
Your organization can help provide meals for families in our community by joining in the Food Fight! All you need to do is follow our Food List guidelines and hold a food drive along with other local organizations and businesses during the event time. Micah's Backpack will host fun competitions, interactive activities, organization spotlights, and updates on the Food Fight stats throughout the event on our Facebook page. Our goal for the Food Fight is to help the community become more aware of childhood hunger and food insecurity, and to be able to feed these and more children during the next school year.
For more information about Micah's Backpack and the Community Food Fight, please visit our website and Facebook page.
About the Author
Bonnie Vanderberg, Program Director of Micah's Backpack Jacksonville, is a "retired" Navy wife, the mother to two "grown" kids and the adoring grandmother of an energetic 3 year old. By profession, Bonnie was a hospice nurse, and with the help of the Navy, she has lived and worked in several states and Australia. After retiring, Bonnie looked for something to do that would give back to others. She saw a need and then encouraged others to help in the effort to feed hungry children, and Micah's Backpack soon became a reality. Bonnie enjoys time with her family, cooking, quilting, gardening and travel, especially to Italy. She lives in the Arlington area of Jacksonville with her husband and loves being near her daughter, son-in-law and grandson, Nathan. Her son and daughter-in-law live in Charlotte, N.C.