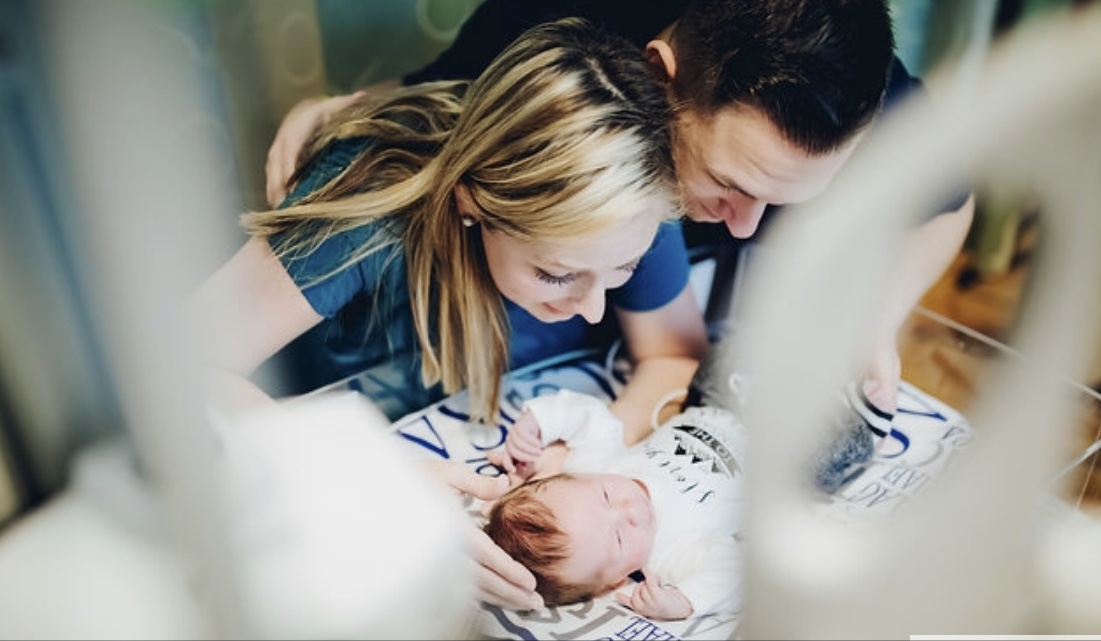 It's a fact that most of the babies in the Neonatal Intensive Care Unit are preemies. In Duval County, 11.4% of all babies are born prematurely. While I'm glad that the NICU is there for all of those sweet babies, we need to work together to raise awareness to lower these percentages. Even more astounding, according to the MarchofDimes.com Peristats Center, the preterm birthrate in Florida among black women is 50% higher than the rate among all other women. We must change this!
When your child is a NICU baby, the chances are that you won't be able to hold your little one in the first moments of their life — and that's our story, too. Isaac was born three weeks early on April 26, 2018, and was one of the oldest — and biggest (at just 5 pounds, 12 ounces) — babies in the NICU. He entered the world in an emergency situation because he was hyperextended in the womb. He spent the next 79 days in two different NICUs across Florida. While Isaac's journey is still evolving, I want to shine the light on what the March of Dimes did for our family while he was in the NICU.
The support that the March of Dimes gave our family extends far beyond research, equipment, and grants. They provided counseling, family resources, and group events multiple times per week that kept my mind and body busy, even when my world seemed to be crashing down around me. Our case is even more uncommon, in that Isaac has had every single test science has made available and nothing has yet been able to answer the question of "what happened" or why our birth story ended up becoming medically complex. Isaac has a g-tube feeding tube and requires round-the-clock care. He has trouble sucking and swallowing and is followed by 14 specialists and attends seven therapies each week. We still have no diagnosis and have no idea what he's battling, but we are here for him, advocating for him every step of the way. He is our greatest gift, and I feel it in my bones each and every day.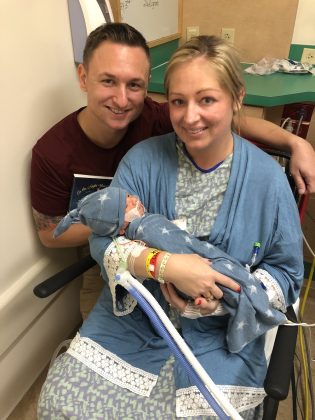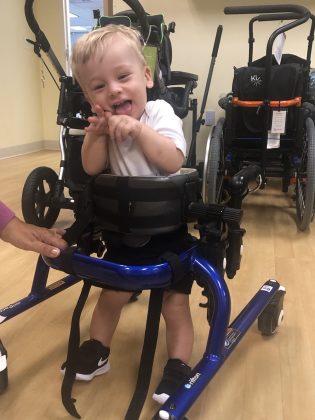 I will forever cherish those friendships I made through the March of Dimes' events and support, and more importantly, I will never pass up the opportunity to help a family in need when their world just came crashing down on them. I'm beyond grateful that the March of Dimes exists because it helped me understand what was going on with my little boy and supported me at the lowest point of my life. Please join me in my fight to not only advocate for my sweet Isaac, but to raise awareness for prematurity, which is what brought most of Isaac's NICU neighbors to the hospital in the first place.
It took me close to six months after Isaac was out of the NICU to fully (and healthily) embrace this journey, and I can now say that I'm truly grateful for this life that was given to me. Yes, life would have been easier if I had a typical birth or was raising a typical child, but I would do anything for Isaac and am glad that he was chosen for me to raise. I am proud to have a medical warrior that I advocate for each and every day, and I ask that you join us.
Thank you to Wolfson's Children's Hospital's NICU and to the University of Florida's Shands Children's Hospital's NICU for saving Isaac's life. Together, let's save more babies by raising awareness about prematurity. Join me today and donate to March of Dimes (your gift is tripled when you donate today!), wear purple and raise awareness about the biggest reason that little ones end up in the NICU family.
Post your support on social media by tagging @marchofdimes, #prematurityawarenessmonth, and #worldprematurityday. And join us on May 2, 2020 (Isaac's birthday!), for the Jacksonville March of Dimes Walk at the University of North Florida. It will be a day to honor Jacksonville's NICU graduates and their families, remember little ones that we lost, and bring awareness to this fight.
Let's raise awareness and help more babies be born healthy!
About the Author
Beth (Showalter) Toenies was born to a Jacksonville area pastor and missionary family. She went to college at Asbury College in Kentucky and played varsity tennis for them while graduating with honors with a degree in Journalism. After returning to the Jacksonville area for a few years, she married Mike Toenies, a Navy aircrewman, in 2014. In 2018, Beth and Mike welcomed Isaac Michael Toenies to their family. Beth is on a journey to turn her NICU experience into one of hope and help by becoming involved with the local chapter of March of Dimes and telling her story. Beth is currently employed as the Chief Operating Officer at 1-800-BOARDUP, Inc., and works full-time in addition to being a full-time wife and mother to sweet baby Isaac. She blogs daily updates on their family's journey on Facebook.