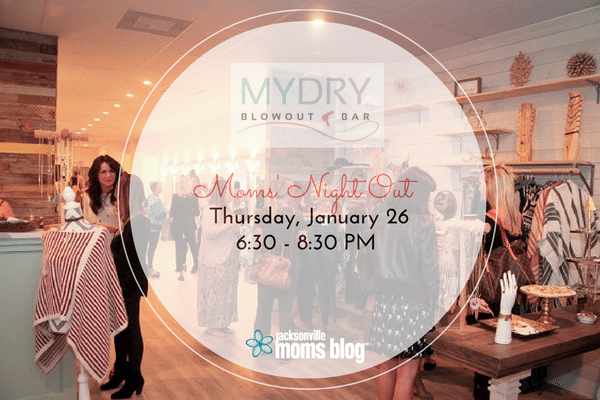 Grab your friends, pencil in some much deserved "me time" and join Jacksonville Moms Blog and the new MyDry Blowout Bar for a Moms' Night Out in Jacksonville Beach, Thursday, January 26th from 6:30 – 8:30 PM.
What to Expect
Attendees will enjoy their choice of a Hang Loose dry style (promo price $20) or Sun Kissed makeup (promo price $20), a little refresher to enhance eyes, cheeks, and lips (event promo price $20). MyDry also features a small boutique where customers can shop for accessories and clothes to compliment their blowout and attendees will receive 20% off both retail and hair products.
How to RSVP and Book Your Appointment
To RSVP and book your Hang Loose dry style or Sun Kissed makeup appointment time during the event, email [email protected] or call 904-372-9590 with your specified service. 30 minute appointment times are available from 6:30 PM – 8:30 PM, space is limited. Feel free to come early or stay after your appointment to mix, mingle, enjoy a complimentary beverage and shop! Appointments are required to guarantee discounted service during event.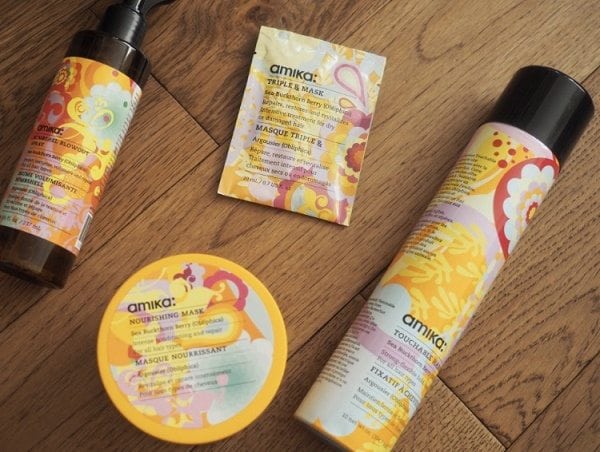 About MyDry Blowout Bar
MyDry is the brainchild of Heather Bush and her husband and business partner, Brian, as well as Mark Risser. A momtrepreneur, Heather grew up in Los Angeles and moved to Jacksonville six years ago. She now lives in Ponte Vedra with husband, daughter and golden retriever.
Heather and her business partners are excited to not only provide a great customer experience with services women, men, and children can enjoy, but also an environment conducive to private events, such children's birthday parties, bridal showers, etc.
In addition to traditional blow-outs that offer the perfect blend of straight and sleek hair, as well as looks that are straight and wavy, the MyDry stylists also recommend styles that compliment the beaches lifestyle. Looks include the Beach Bum, Saltwater Babe, and Beach Body. For customers craving extra pampering, MyDry's menu is customizable so anyone can tack a 10- minute neck, shoulder, and scalp massage, stimulating scalp treatment or deep conditioning treatment to their service. MyDry also offers eyelash extensions as well as services for children 12 years of age and under, and guys, so the experience isn't limited to women and can be enjoyed by mothers and daughters, couples, and families.
MyDry also features a small boutique where customers can shop for accessories and clothes to compliment their blowout. MyDry Blowout Bar is open Tuesday-Wednesday from 10am-7pm; Thursday–Friday from 10am-8pm; Saturday from 11am-8pm and Sunday from 11am-6pm. MyDry is closed on Mondays. Located at 2403-B 3rd Street South, Jacksonville Beach, FL 32250.