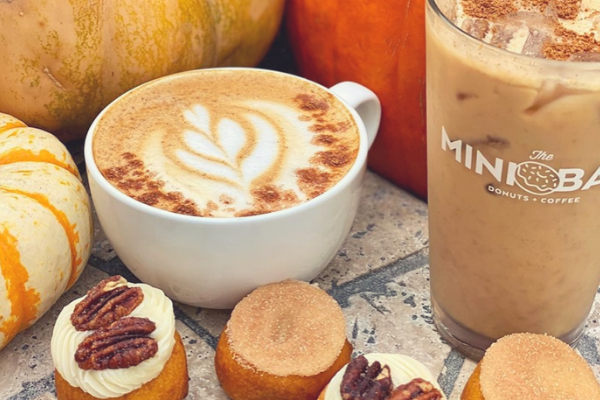 Nothing says fall more than the first pumpkin spice latte of the season — especially in Jacksonville, because you know the weather isn't quite screaming, "It's fall, y'all!" just yet. I am welcoming the cooler temperatures with open arms and would love to see some fall leaves, but of course, I will just imagine the beautiful reds and oranges as I slowly sip on my (iced) PSL.
There are several local hot spots in Jacksonville worth checking out for anything and everything pumpkin spice, because how else do we know it's fall if we don't eat and drink all the pumpkin things? Here are a few of our favorite local pumpkin drinks and treats:
Coffee Shops
Brass Tacks (various locations): Check out the Brass Tacks sweater weather menu which includes the classic PSL, white pumpkin latte, and pumpkin chai.
Mini Bar (Jacksonville Beach, Gate Parkway, Fleming Island): Regular or iced, you can't go wrong with Mini Bar's pumpkin spice lattes with housemade syrup. They typically have weekend donut specials, so follow them on social media @minibardonuts to stay in the know. For instance, their Pumpkin French Toast donut (Pumpkin donut + Maple Glaze + Cinnamon Sugar) and Pumpkin Pie donut (Pumpkin donut + Cream Cheese Frosting + Candied Bourbon Pecan) both recently made a delicious appearance!
Sippers Coffeehouse (Deerwood): Seriously, this place is heaven on Earth. Literally, just pull in to the drive-thru or walk inside and get their housemade PSL in a flash (hot or iced). Seasonally, they offer housemade pumpkin syrup and a delicious pumpkin chai starting on the first day of fall. Sippers offers a sugar-free pumpkin syrup that is not housemade. They also offer pumpkin muffins, doughnuts, etc. throughout autumn, so stay tuned to their Facebook page for updates.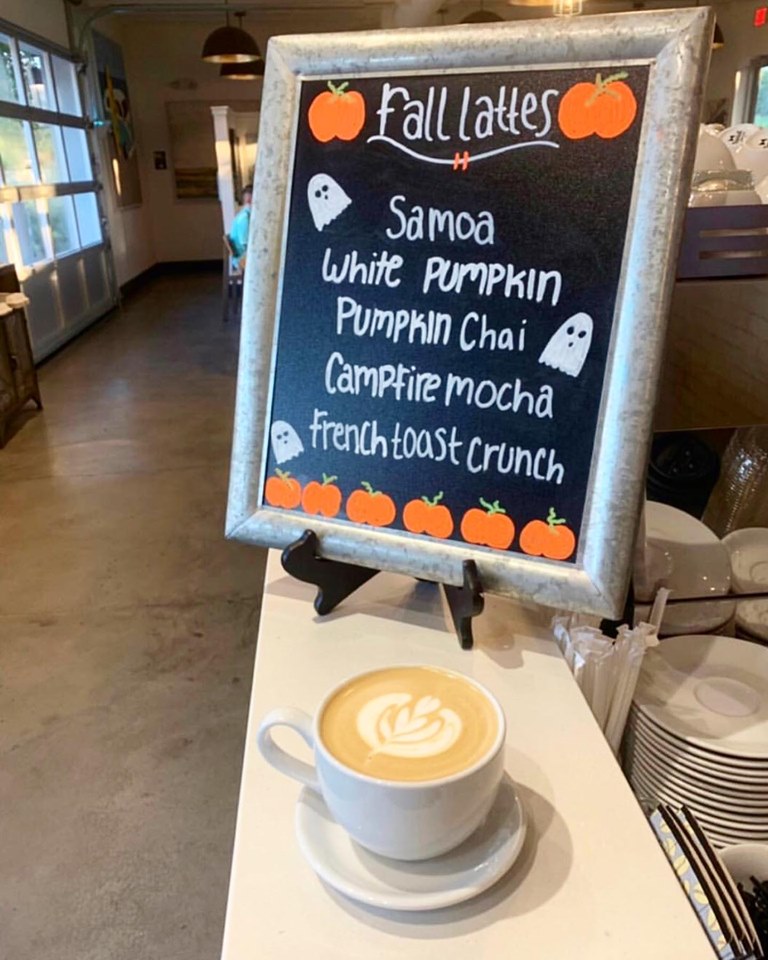 Southern Grounds (Neptune Beach, San Marco, Avondale, JAX Airport): This local coffeehouse favorite boasts an abundance of fall-approved lattes including Samoa, White Pumpkin, Pumpkin Chai, Campfire Mocha, and French Toast Crunch.
Spring Park Coffee (Green Cove Springs): If you happen to be in Green Cove Springs, the blended pumpkin spice latte is worth the stop — who knows, it may be your lucky day and your name may be on their "free coffee if your name is…" sign!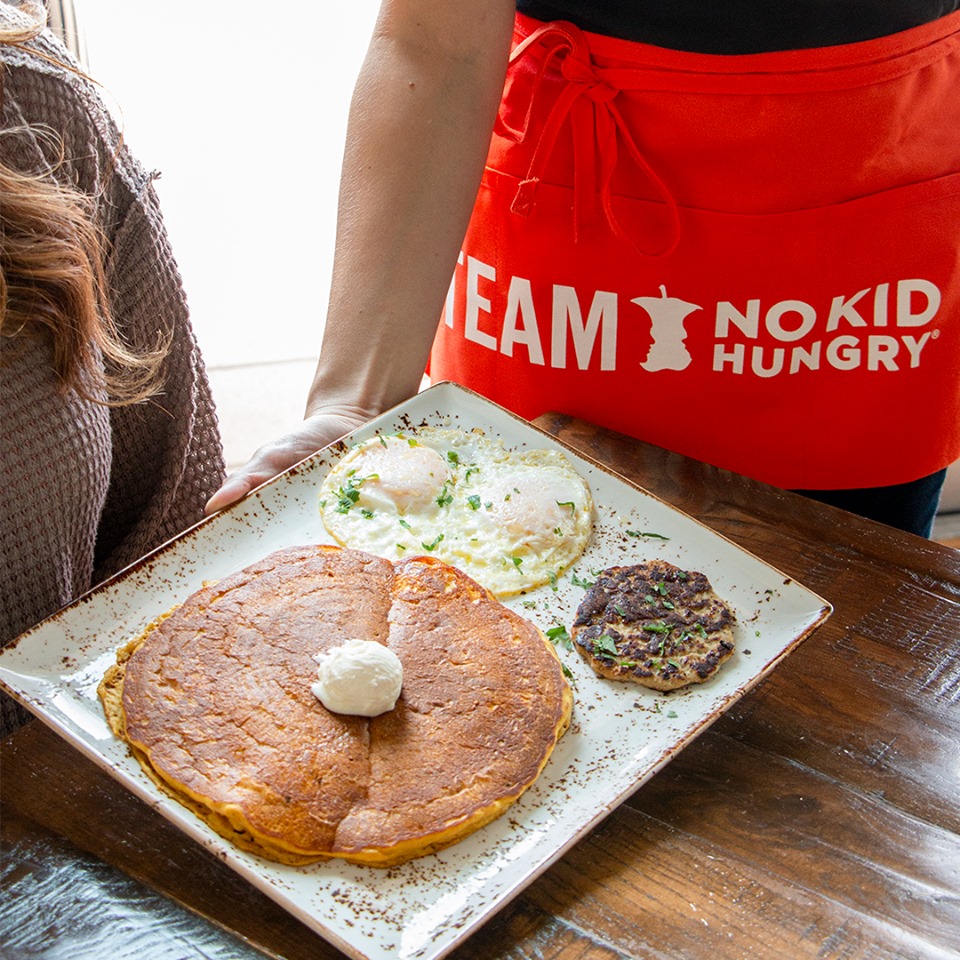 Breakfast/Brunch
Denny's (availability varies by location): Available for a limited time, pumpkin pancakes topped with pumpkin whipped cream and cinnamon sugar are on the menu for noshing.
First Watch (availability varies by location): Spiced pumpkin pancakes and pumpkin spice donuts, part of the popular "Harvest the Season" menu, are available now for your indulgence!
Sweet Treats
Cinotti's (Jacksonville Beach): They're known for their pumpkin spice donuts, but they also offer pumpkin muffins and pumpkin loaf this time of year. Definitely go early and order online to ensure you get some before they sell out.
Dairy Queen (availability varies by location): The Pumpkin Pie Blizzard is back for its season at DQ — it is noted to be perfectly sweet and creamy made with real pumpkin pie pieces (including the crust!) and blended with DQ vanilla soft-serve ice cream.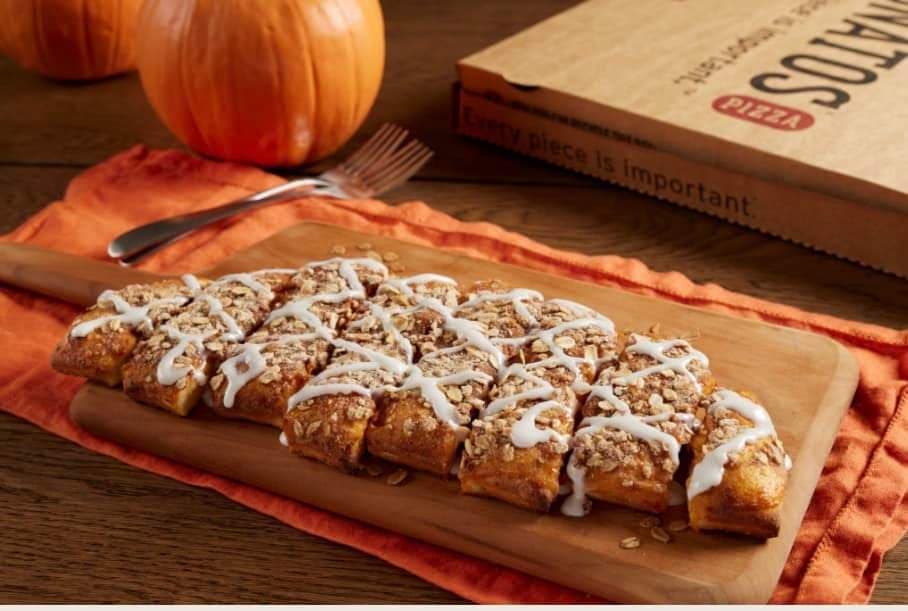 Donatos (Jacksonville Beach, Mandarin): Starting Sept. 9, pumpkin spice icing-topped bread which consists of hand-tossed dough, pumpkin spread, cinnamon, crisp oat topping, and oh-so-yummy white icing.
Donut Shoppe (Arlington): Come here for the best old-school pumpkin spice donuts. Arrive early because when they sell out, they close for the day (and don't forget to bring cash as they are a cash-only establishment).
Elianos (Orange Park, Westside): Check out their pumpkin cream cheese muffin and maybe top it off with a pumpkin chai while you are at it!
Nothing But Bundt Cakes (availability varies by location): What is known as a tantalizing combination of savory pumpkin and spices crowned with their signature cream cheese frosting will be available throughout October and November.
Pie Heaven (Atlantic Beach): The name says it all — pumpkin pie by the pie and the slice. It is recommended to call ahead to place your order.
Selina's FriendSip Cafe (Yulee): pumpkin muffins, pumpkin nut roll, pumpkin pound cake, and of course pumpkin flavored coffee, lattes and cold foams are available throughout the PSL season. Follow their Facebook page to stay know of everything pumpkin.
Smiles Coffee (Westside): Salted Caramel Pumpkin Pie Breve, White Chocolate Pumpkin Pie Lattes, and who knows what else are featured at this new but noteworthy coffee shop.
Smoothie King (availability varies by location): For a limited time, with more than 10 grams of protein, Smoothie King offers a 20-oz. smoothie made with organic pumpkin, vanilla frozen yogurt, dates, nonfat milk, protein powder, and pumpkin spice. Yum!
Springfield Nutrition (Springfield): Features shake of the month, pumpkin caramel cheesecake. Go try it while it lasts! It is also available in gluten-free.
Sweet Theory Baking Co. (Riverside): Sweet Theory's pumpkin cinnamon roll happens to be vegan and gluten-free.
Urban Bean Coffeehouse (Orange Park): Noteworthy pumpkin cheesecake, pumpkin pie donuts, pumpkin scones — oh my, they're just delicious. Definitely call ahead to place your order for pickup and prepay over the phone to make sure you indulge before they sell out. They also have a housemade pumpkin spice syrup that you can enjoy in any espresso beverage, rooibos, cold brew, or drip coffee. BONUS: They have Monin brand zero-calorie pumpkin syrup back this year.
Whit's Custard (availability varies by location): On September 9, Whit's Custard will have their Pumpkin Pecan Marshmallow Custard and Pumpkin Roll Custard will be the daily flavor available on September 22. We can't wait to try both!
Yobe (availability varies by location): Coming soon closer to Halloween is pumpkin pie-flavored frozen yogurt. Stay tuned for the announcement!
Yogurt Mountain (Orange Park): Perfect in our 90-degree weather is pumpkin pie-flavored yogurt which is available now.
Breweries
Bold City Brewery (Riverside): They have a mildly spiced pumpkin ale available on tap while supplies last.
Brewz (Atlantic Beach, Bartram Park & Riverside): Quench your thirst with a festive seasonal ale, currently on tap now.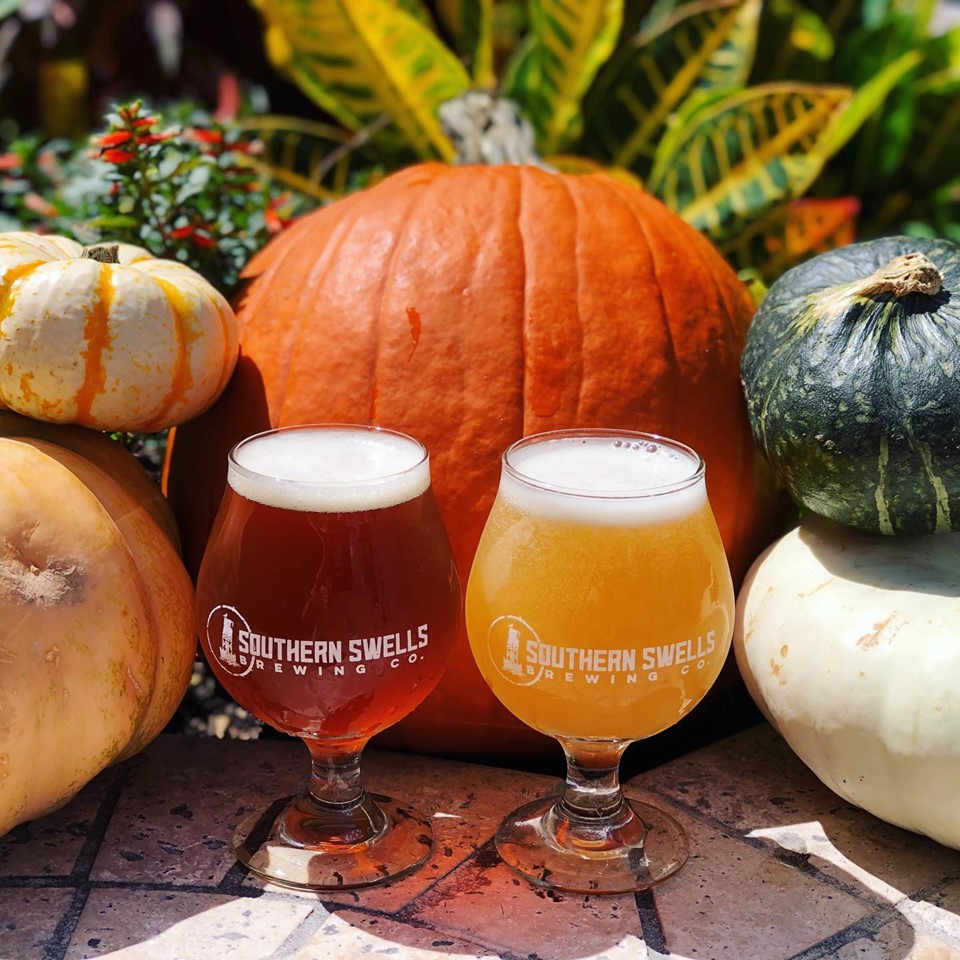 Southern Swells Brewing Co. (Jacksonville Beach): Their autumn go-to is called "This is Not a Pumpkin Beer" because it doesn't contain any actual pumpkin, just goodness like allspice, nutmeg, ginger, vanilla, and cinnamon. It is a fall spiced wheat ale at 6.2% ABV.
Wicked Barley (Baymeadows): Their special releases are set to include several brews such as Nightmare in Evergreen Terrace (pumpkin spice Belgian quad). Visit their Pumpkin Festival & Fall Market October 7 for the official premiere!
What pumpkin-spiced item is your must-have every year? What other pumpkin-flavored items have you found in our area that you are excited to try?