Once you have kids, getting five minutes alone can be a challenge, so going out for a couple hours on a date can sometimes be too much to ask. But don't let fireworks be the only sparks flying this summer. Summer's warm weather and longer days combined with Jacksonville's abundant water and outdoor activities set the scene for romance. Take advantage of summer's warm temps to turn up the heat in your relationship with these summer date ideas around town.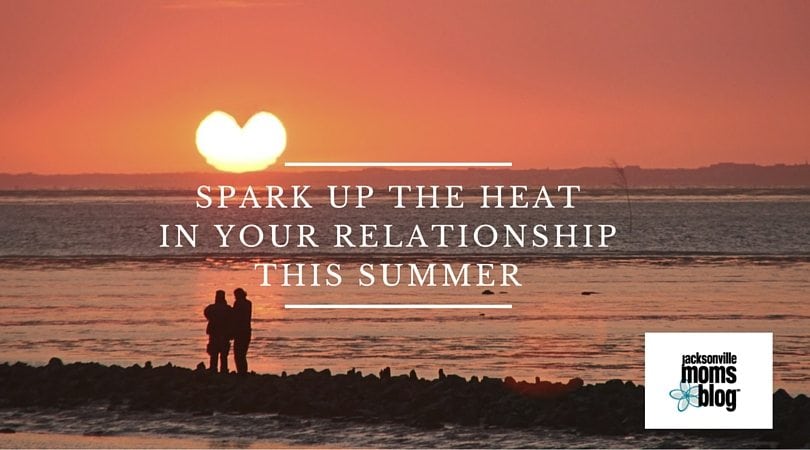 Rise and Shine for a Morning Date
Plan to rise with the sun to spend quality time together before the heat sets in. Go for a hike or an early morning stroll to watch the sunrise at the park, river, or beach. Pack a picnic to take with you. Take a tour of the town on a bike ride or create your own walking tour to explore a side of town you rarely visit. You never know what new favorite eatery or view you might discover!

If you dated while you both lived here in town or nearby, take a walk (or drive) down memory lane. Spend the day visiting significant places like where you first met, your first date or favorite view of Jacksonville. My husband and I drove around town one year to do this and it brought back a lot of good (and funny) memories.
Afternoon Delight: Daytime Date Ideas
The hot summer weather can be a nuisance, so plan a date to cool off in the water. When was the last time you visited the beach without the kids? Make planning a day date a breeze by simply packing your beach essentials and a lunch.
Aside from just swimming or sunbathing, take a bike ride or rent a tandem bike. If you're celebrating a special occasion and don't mind splurging, go horseback riding on the beach. Mickler's Landing in Ponte Vedra and several other beaches offers horseback riding, just book it a few days in advance.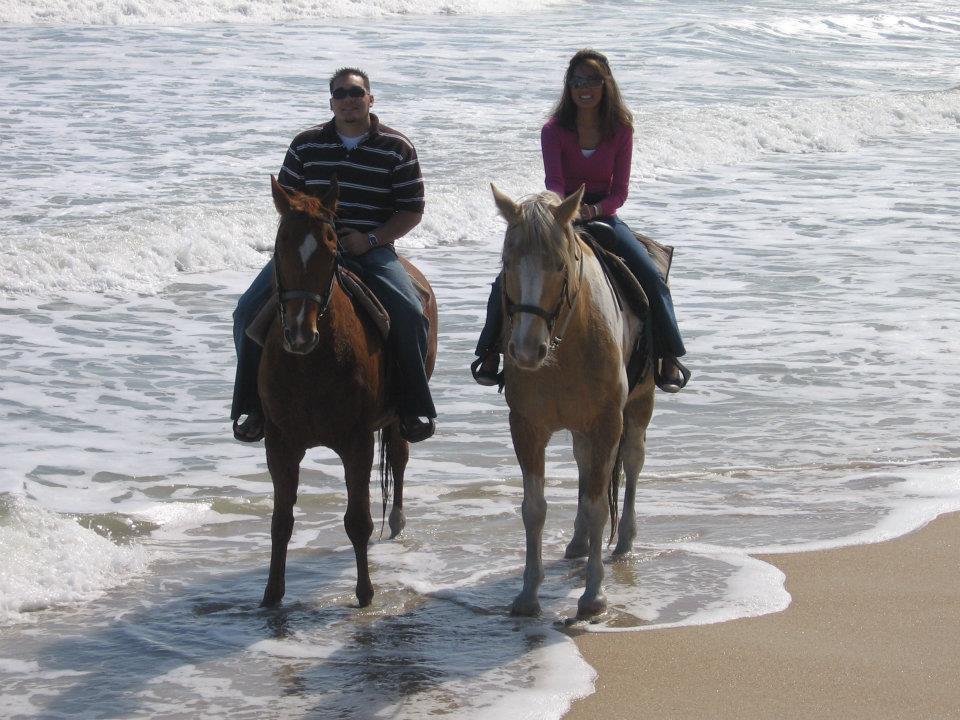 For $1 per person, head to Jacksonville Beach Pier to take a walk and maybe go fishing. It's open from 6-10 pm and doesn't require a fishing license if you decide to fish ($4 for fishermen).
Sail into the sunset. The St. Johns River is a great place to take a sunset or day sail. You can also take an overnight sailing vacation for an even more romantic experience.
Summer Nights Set the Mood for Romance
If you can't make it to the beach during the day, enjoy a romantic dinner in the evening with waterfront dining. You can find a listing of several waterfront restaurants in town here and here. If you don't have enough time for dinner, go out for dessert. After all, what's summer without cold treats? Jacksonville boasts a variety of places to pick up ice cream and other summertime desserts.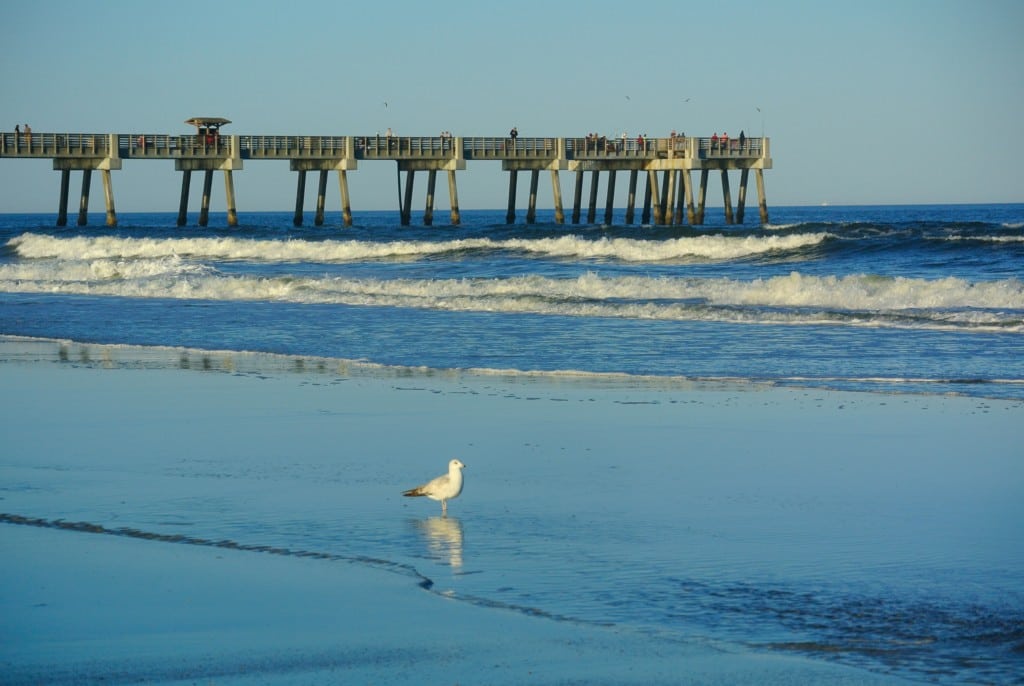 Located by the St. Johns River, Friendship Fountain's scenic view sets a romantic ambiance. Watch the fountain's water transition into different colors in tune to the nightly music. It's also conveniently located by Rivercity Brewing Company if you decide to have a meal or grab a drink.
If you would rather avoid crowded restaurants or don't have a sitter, grill or cook up your own meal and enjoy a backyard date. Listen to music, dance, and play some outdoor lawn games. Cool off with a water balloon fight!
Make sparks fly by the campfire. Go on a camping date: roast marshmallows, enjoy s'mores, and stargaze while catching up on one another. You can do this in your backyard, too, but if you can leave home, Jacksonville offers beach and even cabin campsites.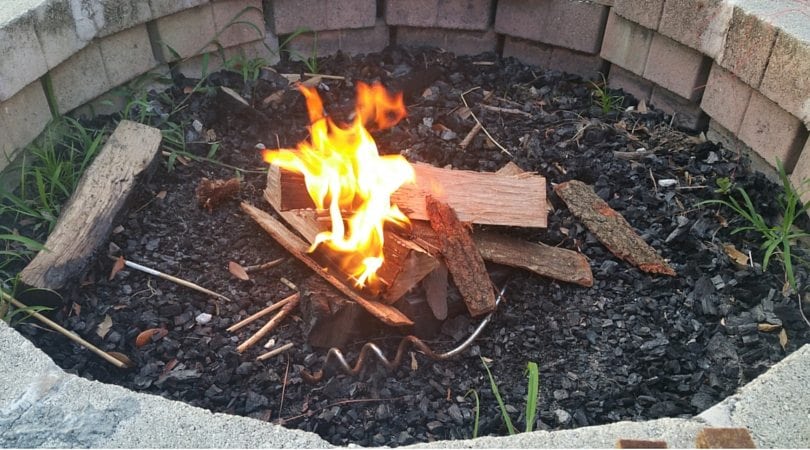 Baseball season and music heat up summer nights. Head to a Jacksonville Suns baseball game for a fun date night. Sway to live music at the Jacksonville Beach Summer Jazz Concerts or listen to the summer concert series at the Jacksonville Landing.
Explore the art walk in Downtown, held on the first Wednesday each month. Enjoy a drink at one of the featured venues while you're there. Jacksonville Beach has an art walk on the second Tuesday of each month.
It can be tough planning a romantic getaway when you have kids but luckily, Jacksonville is packed with things to during the summer that makes it easy for parents to get creative for date ideas. If you don't have a sitter, plan a date around parent's night out, offered at places like My Gym, Pump It Up, and Gyminators Gymnastics.
What are some of your favorite dates during the summer?