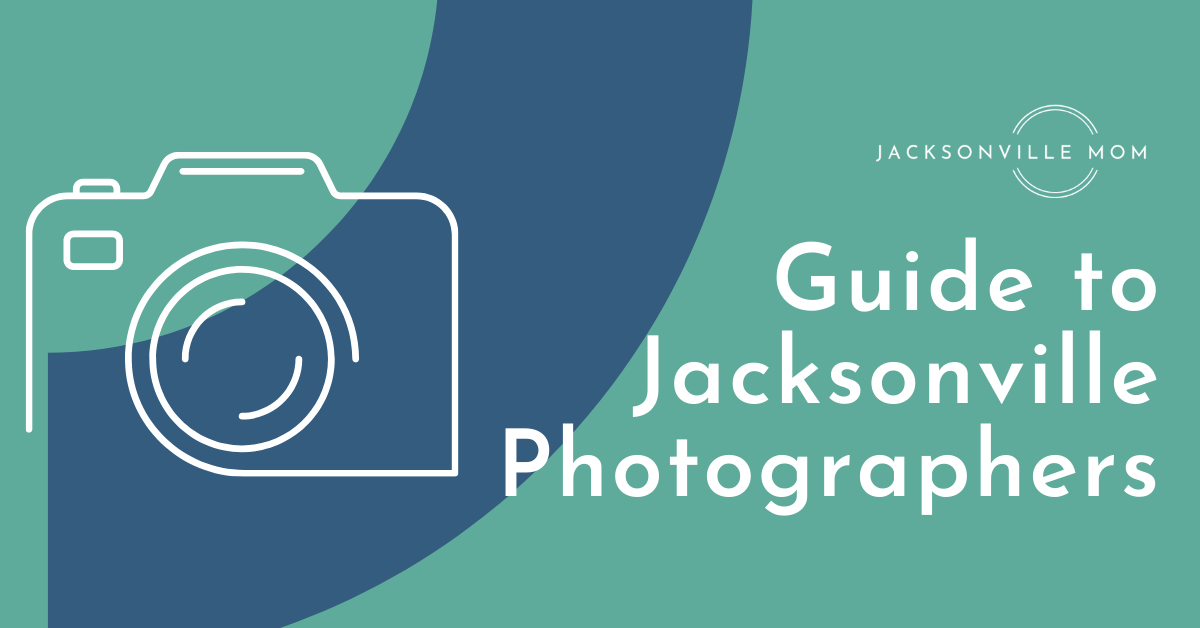 As moms, we want to remember the firsts, the "big" moments and the little ones. The smiles (and tears!), laughter and hugs and this time of motherhood and parenting that go too fast. To help you capture these moments before they pass by, we've put together a Guide to our Favorite Local Photographers in the Jacksonville area. From maternity to newborn, family, weddings, holiday photos, and even videography, we hope this becomes your go-to list when looking for all of your family's photography needs.
A Florida native, raised in a small city along the Gulf Coast, Rya Duncklee of Ryaphotos is honored to document family narratives through films & photos. Specializing in coastal portraits, Rya's purpose is to create bespoke & captivating films and photographs for families in the St. Augustine and surrounding areas. Rya is an internationally recognized, 26x award-winning child and family photographer with over 10 years of experience as well as an active member and educator of both the Professional Photographers of America (PPA) and the National Association of Professional Child Photographers (NAPCP).
"I have used quite a few photographers for my family over the years, but have never found anyone of quite the caliber of Rya. She brought my visions into fruition, and she takes such an artistic and beautiful approach to photography. I can not recommend her highly enough; she has captured memories and emotions my family and I will truly treasure forever. Side note… I have 3 kids and told my husband after the photoshoot that there was absolutely no way anything great could've come out of the session (because, well, they were being active and not entirely cooperative kids). I actually cried tears of joy when I received over 40 pictures that were truly outstanding. The hardest part was narrowing down which ones I could put on my walls…"
AZ Photo Jax is a full-service portrait photography studio specializing in contemporary Headshots, High School Seniors, Family, and Pets. We are passionate about creating vibrant and empowering portraits for our clients. There is no time like the present to celebrate the accomplishments, people, and pets in your life. So, let's collaborate to create something truly special for your family, business, or brand. Sessions are available in-studio, outdoors, or on-location. Professional wardrobe styling, hair, and makeup services are available to enhance your experience. Abra Zawacki, owner of AZ Photo Jax, has an MFA in Photography and has spent the last decade working in portrait photography and college art education. Her services extend to the greater Jacksonville and Beaches area.
"HIRE ABRA! I cannot say enough to illustrate how wonderful it was to work with Abra. She did professional headshots for both my husband and me on separate occasions. The entire experience was extremely professional and personalized. She went out of her way to make us comfortable and at ease for the pictures. She took her time and guided us the whole way through which resulted in so many beautiful images. And to top it off, she went through each image with us, one by one, in person so we could select our favorites with her help together. We have already scheduled our family photo shoot with Abra and feel no more nerves around doing these photo sessions!"
Connect with AZ Photo Jax
MColichio Photography is owned by Monika Colichio, a maternity, newborn, childhood, and family photographer located in Jacksonville, Florida. She is serving Jacksonville, Atlantic Beach, and Ponte Vedra areas and is also open for travel. Her work is recognized and awarded in many photography blogs and magazines all over the country and published in the UK. Documenting your life, your soul, your precious ones, big or small, is what she loves the most. She sees emotions, raw details, and simple beauty through her lens, and with the help of natural light, she wants to capture them for you.
"Monika has the amazing ability to capture the purest emotion in her photographs, whether it is the pride of a pregnant mother in all of her splendid maternal glory or the wonder of a child exploring his world for the first time. Her images are lightning in a bottle that will captivate you for the rest of your life…Not only is she one of the most amazing artists but a true joy and professional to work with. You will never regret letting her photograph your life's most beautiful moments."
Connect with MColichio Photography
Samantha McBride Photography
Samantha McBride is an award-winning photographer based in Jacksonville, FL. With a playful approach, she guides families through poses and games to create a beautiful photo session to remember for years to come. A former writer and advertising firm owner, Samantha's passion for storytelling comes through in her work, which has been featured in leading magazines and publications around the world. In addition to being a family photographer, she is an industry speaker and owns a photography-inspired clothing brand called INDIE BLUE. When not working, Samantha can be found with her husband and 4 children, getting out on adventures with them as often as possible!
"I have hired numerous photographers over the years and none of them hold a candle to Samantha. She made my kids feel comfortable and got gorgeous, candid shots. It's so rare all three kids are happy at once—she's a miracle worker! She's a dream to work with and the end result is worth every dime! I will forever recommend Samantha!"
Connect with Samantha McBride Photography
Corinna Hoffman Photography
Corinna Hoffman is a photographer for happy people! Specializing in family, maternity, newborn, baby, and children lifestyle portraits, Corinna just loves documenting special moments in life on photos! She loves to go wherever creativity leads her with her camera in tow and believes travel is good for our soul. Studio portraits also available and located in the heart of Riverside by appointment only.
"Where do I begin? I met Corinna when she was the photographer for my best friend's wedding, where I was a bridesmaid, and instantly loved her. When I got engaged, I knew immediately who I wanted as our photographer for our engagement and wedding. She is such a sweet person, always a professional, and is so good at making her clients feel at ease. I treasure all the moments she has captured for us and have them displayed all over the walls of our home. My husband and I just had our second child and did a newborn session with her for our new baby, just like we did with our first son because Corinna is our forever photographer, there to capture every milestone."
Connect with Corinna Hoffman Photography
Kay Kawada of Kawada Photography is a Motherhood and Family Photographer in the Ponte Vedra area but also open for travel. Specializing in breastfeeding photos and motherhood bonds, she takes intimate photos of the beginning of not only your baby's life, but also capturing your motherhood journey. Creating heirloom products that last generations to come, Kawada photography prides itself on the customer experience and the quality of museum-grade wall art and archival albums that the market offers. As a mother of four and with almost 10 years of experience, Kawada photography will definitely be able to capture your today for your tomorrow.
"Not only is Kay an amazing photographer she's an amazing person. From getting to know her through our family photos she has done for us you can tell the huge heart she has and her passion for capturing special moments. Her work goes above and beyond your "average" photographer. She takes her time and is detailed with everything she does. From her hard work and care to create priceless portraits we now have tons of pictures we will have for a lifetime and are able to go back to those great moments when we look at them. It is rare today to find professionals with true heart and talent behind every inch of their work. Our family couldn't be happier and we will cherish each portrait she has done for us. By far the best photographer I've ever used!"
Connect with Kawada Photography
Kay Kawada of River Eight & Co. is a personal branding photographer who takes on-brand photos to help you build your business to the next level with beautiful images, showing your core values, authenticity, and preparing you with cohesive content. Since you are the face of your brand, social media is your storefront, River Eight & Co. can help you organize and capture images that will look professional and level up your business. River Eight & Co. is here to help serve small businesswomen who need social media images and save time, so you can focus on your zone of genius.  Located in Ponte Vedra but open for travel.
"I used River Eight and Co for a branding photoshoot for my small business. Kay was wonderful to work with. She truly wanted to help me get the most out of our session. She was incredibly organized and thoughtful through each step. She helped me plan out every detail- from shots, props, and outfits- all while keeping my brand in mind. During the shoot, she went above and beyond to make me feel comfortable and at ease (photos are out of my comfort zone). She was also really great at giving me direction and feedback to get the most out of the session. Kay was an excellent communicator from day one and even after my photos were finalized. I will absolutely be using Kay for more of my business photo needs"
Connect with River Eight & Co
Jen Beasley of B.Lovely Photography is a storytelling photographer, specializing in families, motherhood & newborns. If you're looking for someone to capture the goodness of this age, this stage; whatever that looks like for your family, Jen is your girl! The in-between, un-posed moments during a session; the messy, full of love, goodness that you'll never want to forget, that's what B.Lovely Photography is here to document. You can usually find Jen chasing the sun on the beach for sessions, but on-location in your favorite spot is always a good idea! Looking to book your next family session or milestone moment? Reach out! Creating beautiful galleries for families just like you, sounds like so much fun!
"Working with 2-year-olds can be tricky & this little lady is no exception- especially on this particular day- tears, blood, refusing her hair being done, & even running away from the camera! Jen was so patient and worked with Charlotte & me to capture some of the most amazing photos and even a few smiles. I could tell that she was in her element with children and really did an unbelievable job! She was super quick to get the photos edited and back to me and downloading was a breeze! Choosing which ones to print is the hardest part. I will definitely be scheduling another session once baby #2 arrives!"
Connect with B.Lovely Photography
Tracy Lynn Photography specializes in family, lifestyle newborn, and children's portraits. Tracy strives to make photography sessions fun for the whole family. Your session will feature a combination of traditional portraits and intimate candid moments. Tracy is recognized as a Master Family Photography with the National Association of Professional Child Photographers (NAPCP). Tracy Lynn Photography serves Jacksonville, St. Augustine, Ponte Vedra, and all NE Florida locations.
"Well, you've done it once again Tracy. I'm over here with tears in my eyes looking at these photos. As always, you have genuinely captured the faces and personalities, and souls of WHO WE ARE. I don't know how you do it, but I am so grateful for you."
Connect with Tracy Lynn Photography
Sara L. Price Photography
Photography that captures authentic connection, emotion, and joy. A new kind of photography experience that is both honest and natural. Sara L Price provides sessions that are full service, from full styling to professional printing options, start to finish families can rest assured they will be left with incredible, one-of-a-kind family heirlooms to last a lifetime!
"Sara's images are breathtaking, her style is unique and she's an absolute dream to work with. I'm a Creative Director and have never had a photographer capture an image that I'm happy with. Sara nails it every. time."
Connect with Sara L. Price Photography
Whisper Photo Co. is a luxury photography experience dedicated to filling your home with beautiful, high-quality products made to last for generations. We specialize in newborns and photograph families, maternity, cake smashes, and more!
And for the moms who want to spend a little time on themselves, as well as celebrating their bodies and everything they've accomplished, head over to our sister company Hype Girl Boudoir.
"We had our maternity photos completed by Whisper Photo Co., and to say that we were blown away by the outcome is only to brag a little! We felt [like a] complete family during the entire session. Communication from the very beginning was outstanding! We have had nothing but great compliments [on] our photoshoot and we can't wait to book more sessions here soon!"
Connect with Whisper Photo Co.
Kim Kelly specializes in capturing natural, loving, and playful connections. Outdoor sessions take place during the evening golden hour and Kim will work with you to help find the perfect park, beach, or city space in Jacksonville or St. Augustine for your session. She also offers at-home lifestyle sessions designed to document the essence of family life in a comfortable and meaningful environment. Kim uses her experience as a mother and former elementary school counselor to connect with her clients and provide a fun and relaxed experience. She shares in your joy when you receive your images and can help you create beautiful prints and wall art for your home. Expect photographs that capture all the love and joy of childhood and family.
"Kim was by far one of the best photographers I've ever worked with. She was personable and really made it her goal to get to know my family so that she could bring out our personalities in the photos. My youngest (who was dreading the shoot initially) whispered to me a few minutes in… "This is so fun!" Kim made us feel comfortable and at ease…and it showed in the end product. Best part…we LOVE every single photo in our gallery. Every. Single. One. In the past, I've felt like it's a successful family shoot if we get one good photo but I can't get over how many fantastic photos we ended up with. She now has an entire gallery wall of her work displayed in our home because they were all our favorites!! I cannot recommend her enough and I will be booking her again next year." 
Connect with Kim Kelly Photography
Dunlop Photography Studio
Deanne and Gus share the creative voice behind Dunlop Photography Studio. Their portrait studio is located a block from the ocean in Beaches Town Center. The Dunlops believe a professional family portrait is a celebration of motherhood and family life, a treasure to last a lifetime. The foundation of their full-service studio is building relationships, caring for clients as their families grow and change – from newborn portraits to family sessions on the beach, high school senior portraits, and business headshots. Year after year, families come back to their studio for their signature style. . . Photography to Celebrate Life.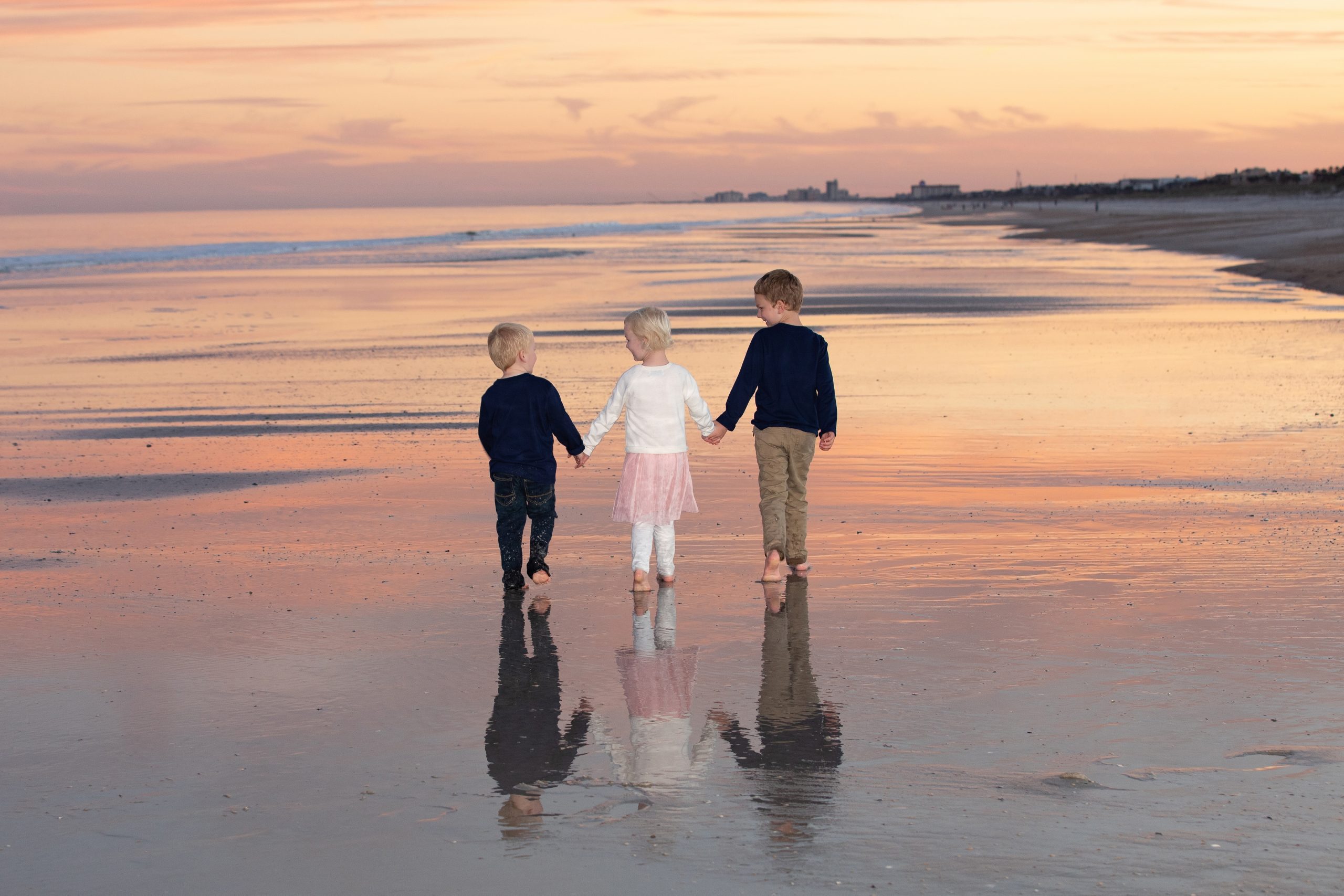 Connect with Dunlop Photography Studio
ReAnna Nicole Photography
ReAnna is a photographer in Jacksonville, FL focused on maternity, newborn, baby, children, and family photography. She currently serves Jacksonville and the surrounding areas of Northeast Florida. She also provides one of a kind beach sessions during the golden hours, specializing in natural light photography that captures an authentic moment in time. A photograph shows not only what we look like, but also our true personality and who we are. ReAnna's hope is to create beautiful images for you and your family to cherish forever! Contact her today to book your session!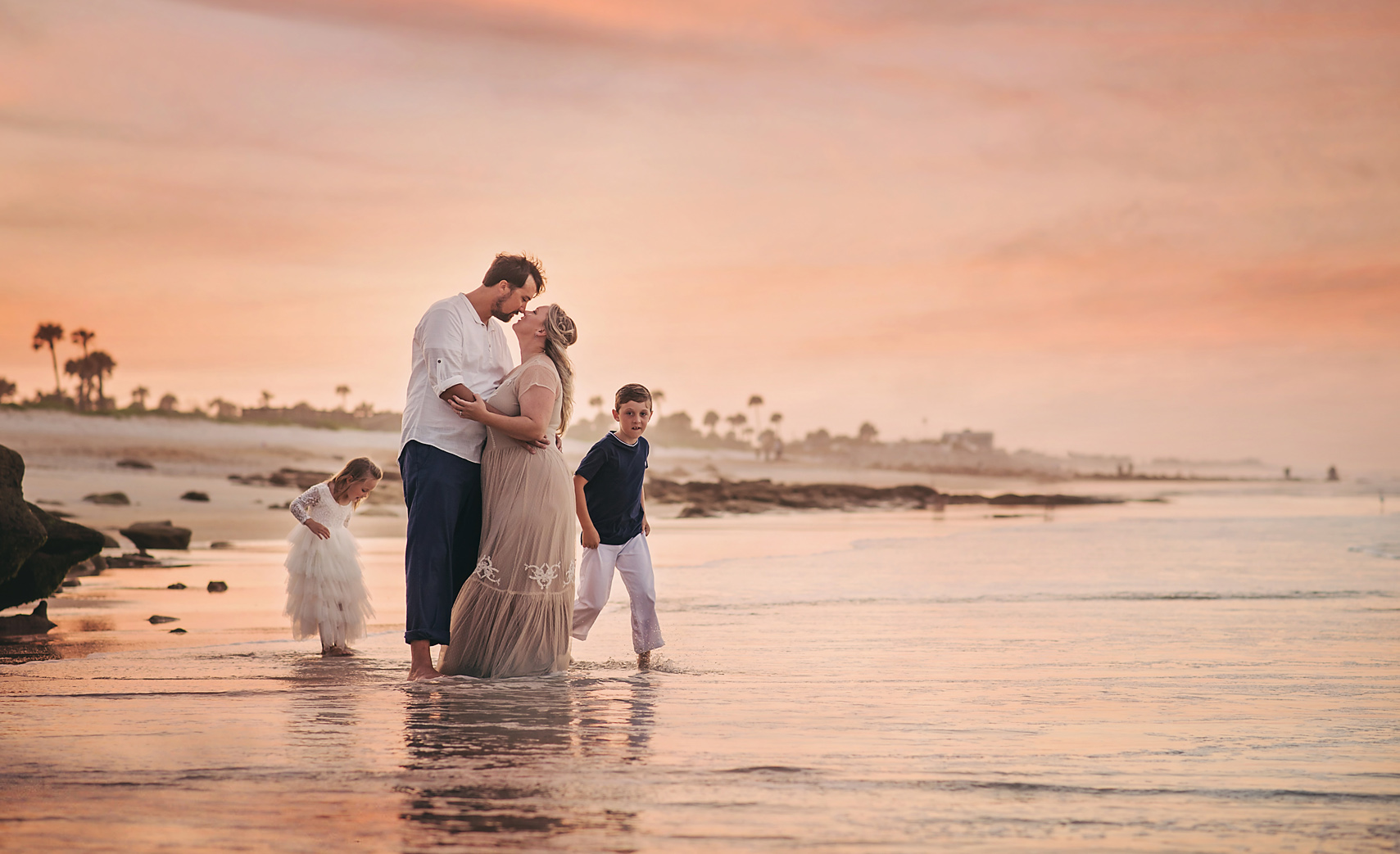 Connect with ReAnna Nicole Photography
Kristina Reinhardt Photography
Kristina Reinhardt Photography believes memories (big and small) deserve to be captured through the years and held dearly. Whether it's a wedding, child's birthday, extended family coming together, or updating the family photos as kids grow. We would love the opportunity to work with you and help you capture your memories in a beautiful way to keep forever! We want to help you take a few moments with the ones you love, capture it, make it fun, and make it art!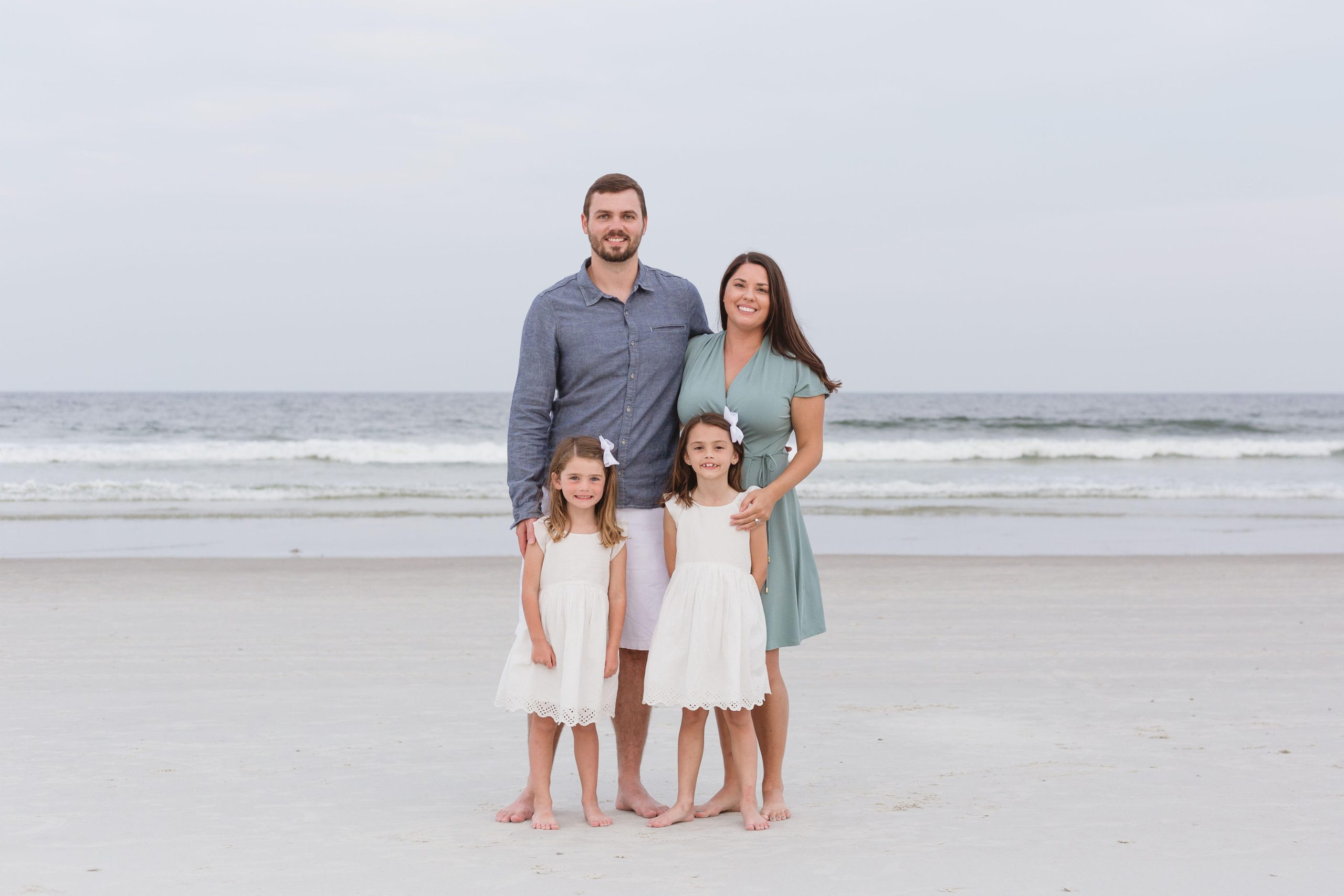 Connect with Kristina Reinhardt Photography
Want to be a part of our Jacksonville Mom Photography Guide?
We want to show our readers all the great photographers available right here in the Jacksonville area. Partnering with us allows your business greater visibility with a large targeted market of local families. Join us and help enrich the lives of Jacksonville Moms!