As moms, we want to remember the firsts, the "big" moments and the little ones. The smiles (and tears!), laughter and hugs and this time of motherhood and parenting that go too fast. To help you capture these moments before they pass by, we've put together a Guide to our Favorite Local Photographers in the Jacksonville area. From maternity to newborn, family, weddings, holiday photos, and even videography, we hope this becomes your go-to list when looking for all of your family's photography needs.
A Florida native, raised in a small city along the Gulf Coast, Rya Duncklee of Ryaphotos is honored to document family narratives through films & photos. Specializing in coastal portraits, Rya's purpose is to create bespoke & captivating films and photographs for families in the St. Augustine and surrounding areas. Rya is an internationally recognized, 26x award-winning child and family photographer with over 10 years of experience as well as an active member and educator of both the Professional Photographers of America (PPA) and the National Association of Professional Child Photographers (NAPCP).
"I have used quite a few photographers for my family over the years, but have never found anyone of quite the caliber of Rya. She brought my visions into fruition, and she takes such an artistic and beautiful approach to photography. I can not recommend her highly enough; she has captured memories and emotions my family and I will truly treasure forever. Side note… I have 3 kids and told my husband after the photoshoot that there was absolutely no way anything great could've come out of the session (because, well, they were being active and not entirely cooperative kids). I actually cried tears of joy when I received over 40 pictures that were truly outstanding. The hardest part was narrowing down which ones I could put on my walls…"
Mary Huszcza of 8.08 Photography magically preserves your most treasured moments in life. Specializing in maternity, newborn, and milestone portraits, she provides a full-service, tailored client experience that has been carefully crafted over years of working with families. With nearly 2 decades working as a pediatric occupational therapist you can feel confident that she will safely handle your newborn and comfortably interact with all of your little ones. At the end of your session, 8.08 Photography provides you with only the finest art pieces designed to last over lifetimes.
"Mary is a baby whisperer. As a fellow photographer, I cannot compliment her patience with newborns enough! I love every single image in our gallery and will be forever grateful to have these memories!"
Connect with 8.08 Photography
AZ Photo Jax is a full-service portrait photography studio specializing in contemporary headshots, High School Seniors, Family, and Pets. AZ Photo Jax is passionate about creating vibrant and empowering portraits for our clients. There is no time like the present to celebrate the accomplishments, people, and pets in your life. Collaborate with AZ Photo Jax to create something truly special for your family, business, or brand. Sessions are available in-studio, outdoors, or on-location. Professional wardrobe styling, hair, and makeup services are available to enhance your experience. Abra Zawacki, the owner of AZ Photo Jax, has an MFA in Photography from the Savannah College of Art & Design and has spent the last fifteen years working in portrait photography and college art education. Her services extend to the greater Jacksonville and Beaches area.
""Abra listened to our needs and the results are beautiful! My entire family came in from out of town for our session. I thought a photo shoot would be stressful, but Abra put everyone at ease, with pre-planning tips and easy prompts for the whole group to follow. Best of all, everyone had fun! She captured everyone's natural smiles and genuine expressions. I can't express how much it means to our family to have these memories displayed in our home." 
Connect with AZ Photo Jax
MColichio Photography is owned by Monika, a maternity, newborn, childhood, and family photographer located in Jacksonville, Florida. She is serving Jacksonville, Atlantic Beach, and Ponte Vedra areas and is also open for travel. Documenting your life, your soul, and your precious ones, big or small, is what she loves the most. She sees emotions, raw details, and simple beauty through her lens, and with the help of natural light, she wants to capture them for you. Her work is recognized and awarded in many photography blogs and magazines all over the country and Europe. Life is full of beautiful moments. I promise I will not let them pass through your fingers.
"My wife and I cannot say enough how fantastic it was to work with Monika for our maternity session. We waited a little longer than we should have to schedule things (maternity session almost became newborn pics!) but Monika was responsive and flexible to get us set up on short notice. The day itself was very relaxed, and Monika definitely has a gift for keeping things light and enjoyable. I would say she did a great job balancing giving direction to us when needed, with also standing back and letting us express ourselves naturally. We have worked with photographers who went a little too far to either extreme, but Monika has a knack for striking the right balance. Overall we are very satisfied and would recommend her to anyone."
Connect with MColichio Photography
Corinna Hoffman Photography
Corinna Hoffman is a photographer for happy people! Specializing in family, maternity, newborn, baby, and children lifestyle portraits, Corinna just loves documenting special moments in life on photos! She loves to go wherever creativity leads her with her camera in tow and believes travel is good for our soul. Studio portraits also available and located in the heart of Riverside by appointment only.
"Where do I begin? I met Corinna when she was the photographer for my best friend's wedding, where I was a bridesmaid, and instantly loved her. When I got engaged, I knew immediately who I wanted as our photographer for our engagement and wedding. She is such a sweet person, always a professional, and is so good at making her clients feel at ease. I treasure all the moments she has captured for us and have them displayed all over the walls of our home. My husband and I just had our second child and did a newborn session with her for our new baby, just like we did with our first son because Corinna is our forever photographer, there to capture every milestone."
Connect with Corinna Hoffman Photography
Jen Beasley of B.Lovely Photography is a storytelling photographer, specializing in families, motherhood & newborns. If you're looking for someone to capture the goodness of this age, this stage; whatever that looks like for your family, Jen is your girl! The in-between, un-posed moments during a session; the messy, full of love, goodness that you'll never want to forget, that's what BLP focuses on. You can usually find Jen chasing the sun on the beach for sessions, but on-location in your favorite spot is always a good idea! Looking to book your next family session or milestone moment? Reach out! Creating beautiful galleries for families just like yours would be so much fun!
"Absolutely loved working with Jen from B.Lovely Photography! She was so helpful in all points leading into things with the scheduling process, styling, and overall communication. As a photographer, she is an amazing storyteller with the camera during the shoot. Her ability to capture our energy exchange, moments of magic, and overall emotions were truly exceptional. She made it fun for us all and the shoot itself now holds lots of happy memories for us as a family. The turnaround time on the photos and the quality of her work was just FANTASTICstoryteller!"
Connect with B.Lovely Photography
Tracy Lynn Photography specializes in family, lifestyle newborn, and children's portraits. Tracy strives to make photography sessions fun for the whole family. Your session will feature a combination of traditional portraits and intimate candid moments. Tracy is recognized as a Master Family Photography with the National Association of Professional Child Photographers (NAPCP). Tracy Lynn Photography serves Jacksonville, St. Augustine, Ponte Vedra, and all NE Florida locations.
"Well, you've done it once again Tracy. I'm over here with tears in my eyes looking at these photos. As always, you have genuinely captured the faces and personalities, and souls of WHO WE ARE. I don't know how you do it, but I am so grateful for you."
Connect with Tracy Lynn Photography
Rina Coker is a published boutique photographer serving all areas of Jacksonville. Rina specializes in helping parents cherish this sweet season of their life through timeless, authentic, and joyful artwork that can be treasured for a lifetime. Specialties include maternity, newborn, milestone, and family sessions. Your session can take place outdoors or in the comfort of your home. By providing a stress-free experience, parents are able to just relax and enjoy the process. Her lifestyle approach is perfect for families who are looking for unposed, untraditional images filled with joy and love. Playing, hugging, butterfly kisses, and having fun are highly encouraged in your session!
​
"Rina was an absolute joy to work with! She definitely has an eye for photography. She has a way of capturing the moment! She keeps everyone involved and the atmosphere light (including those disgruntled husbands who are only there to keep the peace lol)."
Connect with Rina Coker Photography
Megan Soto Photography is a local mom owned family photographer. Megan moved to St Augustine in 2007 to attend Flagler College, and it's been home ever since! Documenting moments of her own family's beauty, and being reminded of the joy and the good in life by documenting other people's families, has truly been such a blessing for Megan. The families Megan has met through the years, and friendships she has formed, are more than she ever dreamed of. MSP has been in business since 2014 and is based in St. Johns County. 
​
"Megan is so great at what she does! I can't believe how many genuine smiles she got out of my children who hate having pictures taken. We were able to get really great shots with the entire family that we will forever cherish. The session felt very natural and fun and the photos reflect that. She was also great about letting us know what she needed from us in terms of where we should stand/sit which I was so grateful for. I highly recommend Megan Soto Photography!"
Connect with Megan Soto Photography
Pure Life Photography creates an effortless experience to capture your treasured memories. Laura Davis is focused on serving busy families in taking care of every detail of the portrait process from your wardrobe to finished art to hang on your walls. Laura's passion for serving busy families stems from her own experiences as a new mom. Becoming a parent was overwhelming, and the last thing she had time to worry about was herself, so now she makes sure her clients can show up in their yoga pants, and she'll take care of the rest!
Laura is laid back, patient, relaxed and fun-loving. Toddlers and little children are her fave because they always think her jokes are funny. Laura has never met a stranger and she genuinely loves to chat with clients to learn more about them and their family. At Pure Life Photography, clients mean the world to Laura and loving on them is super important to her. 
​
"Where to begin in regard to the phenomenal service executed by Laura? First, she is so responsive, informative, and supportive from the beginning. I had NO idea where to start, what to expect, what to wear, etc. I was only a few days postpartum and was trying to navigate a newborn baby and set up these photos to cherish forever. She answered every question I had, and helped us coordinate our outfits all within a few days. During our session she was so warm and friendly and handled our Oliver James with the utmost care. She was patient when it came time to feed him and so encouraging with her motherly experience. Although expensive, Laura and her services were worth every penny to have the moments captured of our tiny little man. So grateful to have these photos of our little squish."
Connect with Pure Life Photography
Lacey Erika Photography is a natural light photographer located in Green Cove Springs. Lacey is a Florida native who specializes in families, maternity, couples, and weddings! She currently serves the Northeast Florida area and is willing to travel. Being a wife and mom herself, she fully understands the sentiment behind every portrait. You'll get in front of a camera, vulnerable enough to take these images. You'll hang them up on your walls, send them out for the world to see, present them as gifts to family and friends, and see them every day. As you look at your photographs, they will remind you of a precious moment from a beautiful season of your life. Lacey's role is to capture the moments that will impart the feelings, smiles, joy, and bliss you feel during this season of your life and for you to remember for all the seasons to come.
​
Connect with Erika Lacey Photography
Dunlop Photography Studio
Year after year, families come back to Dunlop Photography Studio for their signature style . . . Photography to Celebrate Life.
Deanne believes portraits belong on walls, communicating to our children that they are loved and cherished. A professional family portrait is a work of art, a celebration of motherhood and family life, a treasure to last a lifetime. The studio's focus is on building relationships and caring for clients as their families grow and change – from maternity to newborn, family sessions on the beach, and high school senior portraits. Stop by their Beaches Town Center portrait studio for a complimentary consultation and learn about the studio's concierge service and the wide variety of portrait products they offer.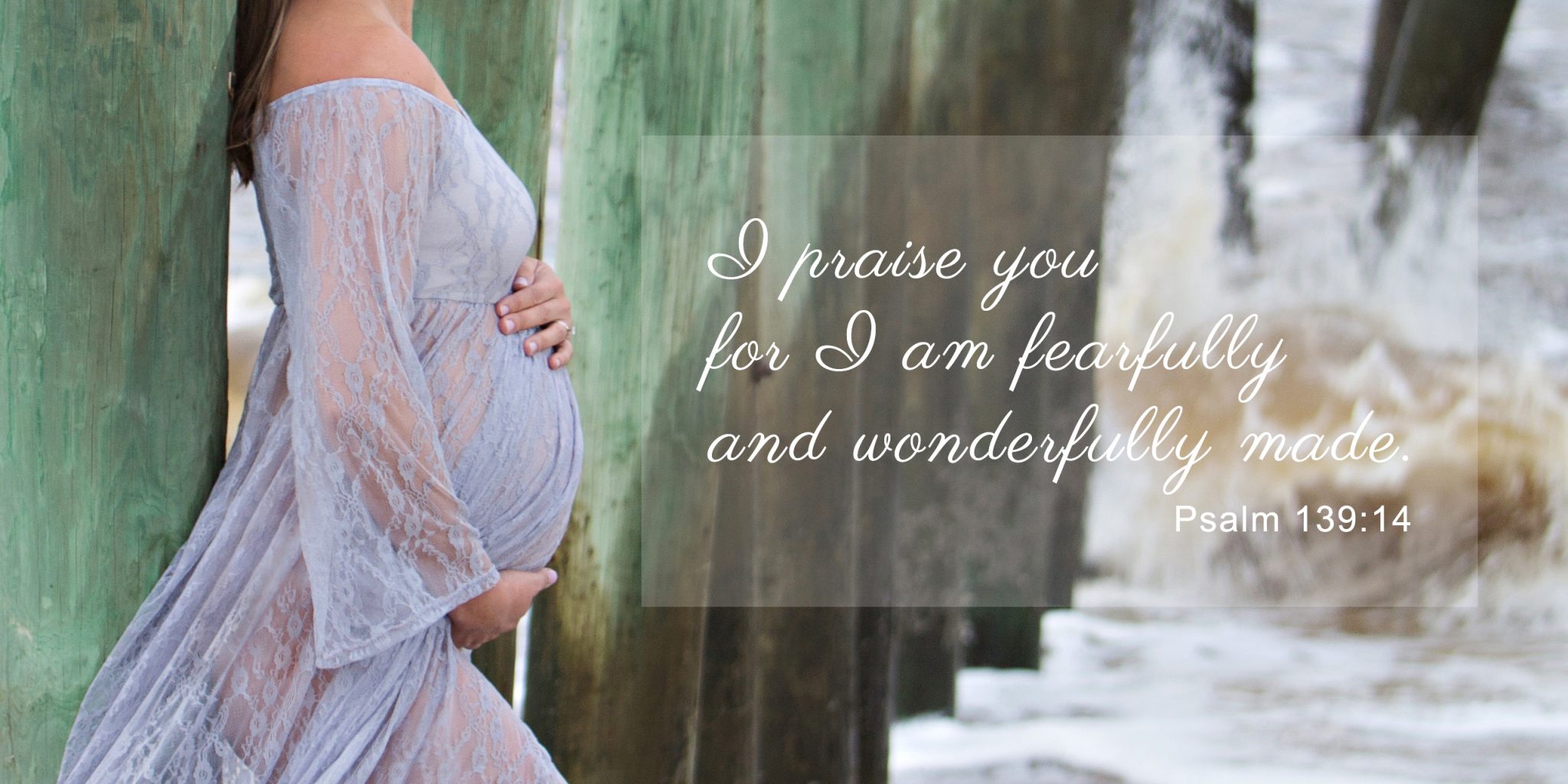 Connect with Dunlop Photography Studio
ReAnna Nicole Photography
ReAnna is a photographer in Jacksonville, FL focused on maternity, newborn, baby, children, and family photography. She currently serves Jacksonville and the surrounding areas of Northeast Florida. She also provides one of a kind beach sessions during the golden hours, specializing in natural light photography that captures an authentic moment in time. A photograph shows not only what we look like, but also our true personality and who we are. ReAnna's hope is to create beautiful images for you and your family to cherish forever! Contact her today to book your session!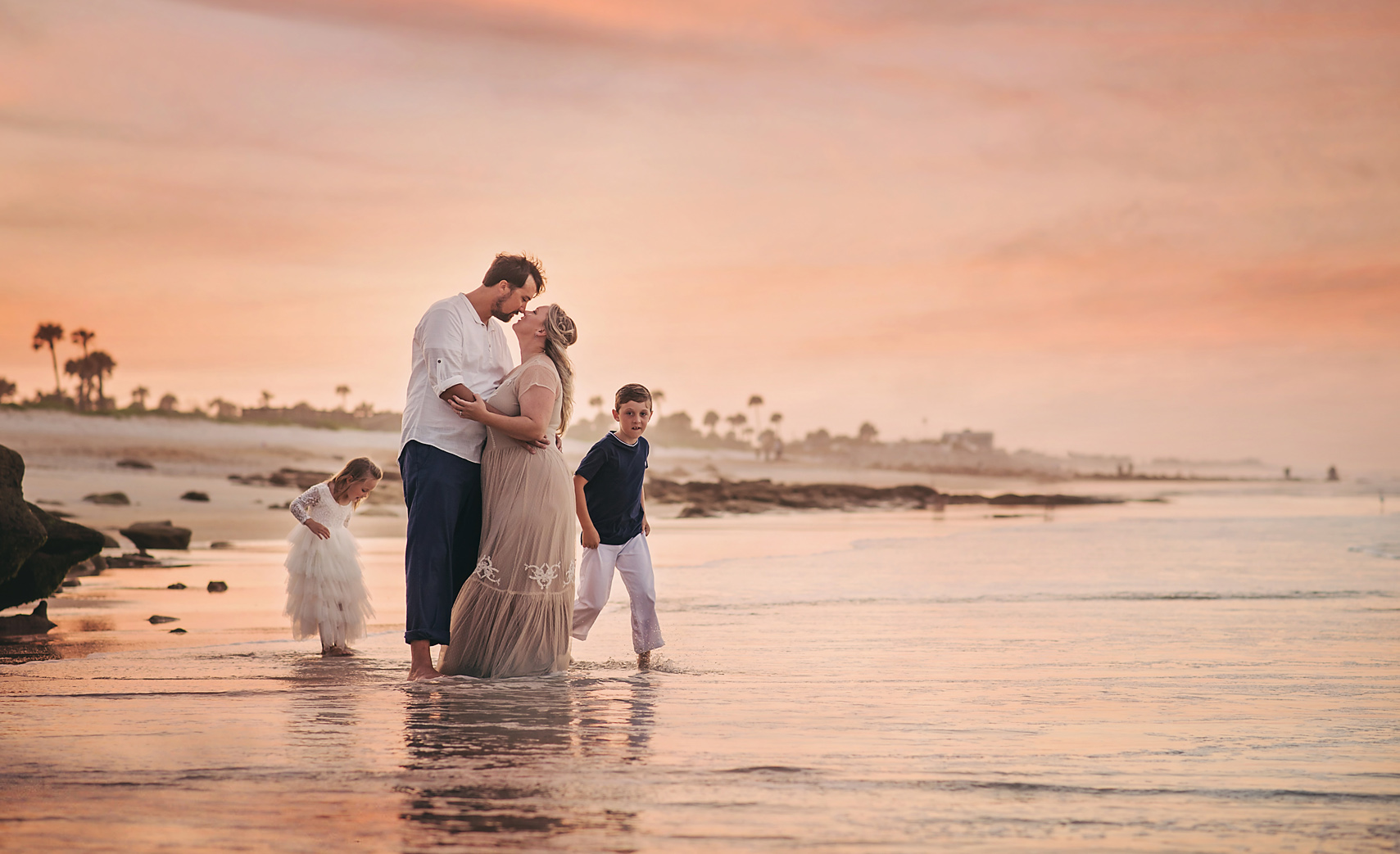 Connect with ReAnna Nicole Photography
Erin specializes in beautifully capturing your timeless memories and turning them into luxurious works of art. Through in-home studio newborn sessions and on-location maternity and family portraits, she will help you preserve your family's legacy in photographs that will be treasured now, and for generations to come.
As an internationally published and award-winning photographer, Erin dedicates herself to creating a genuine, fun, and memorable experience for her families. She is both a mom of 3 and a former elementary school teacher, who knows the importance of capturing the intimate moments and details that make your family so special. From the first inquiry to the delivery of heirloom quality artwork, Erin Elyse Photography provides a luxury one-of-a-kind experience to families in Jacksonville, Ponte Vedra, St. Augustine, and the surrounding areas of Northeast Florida.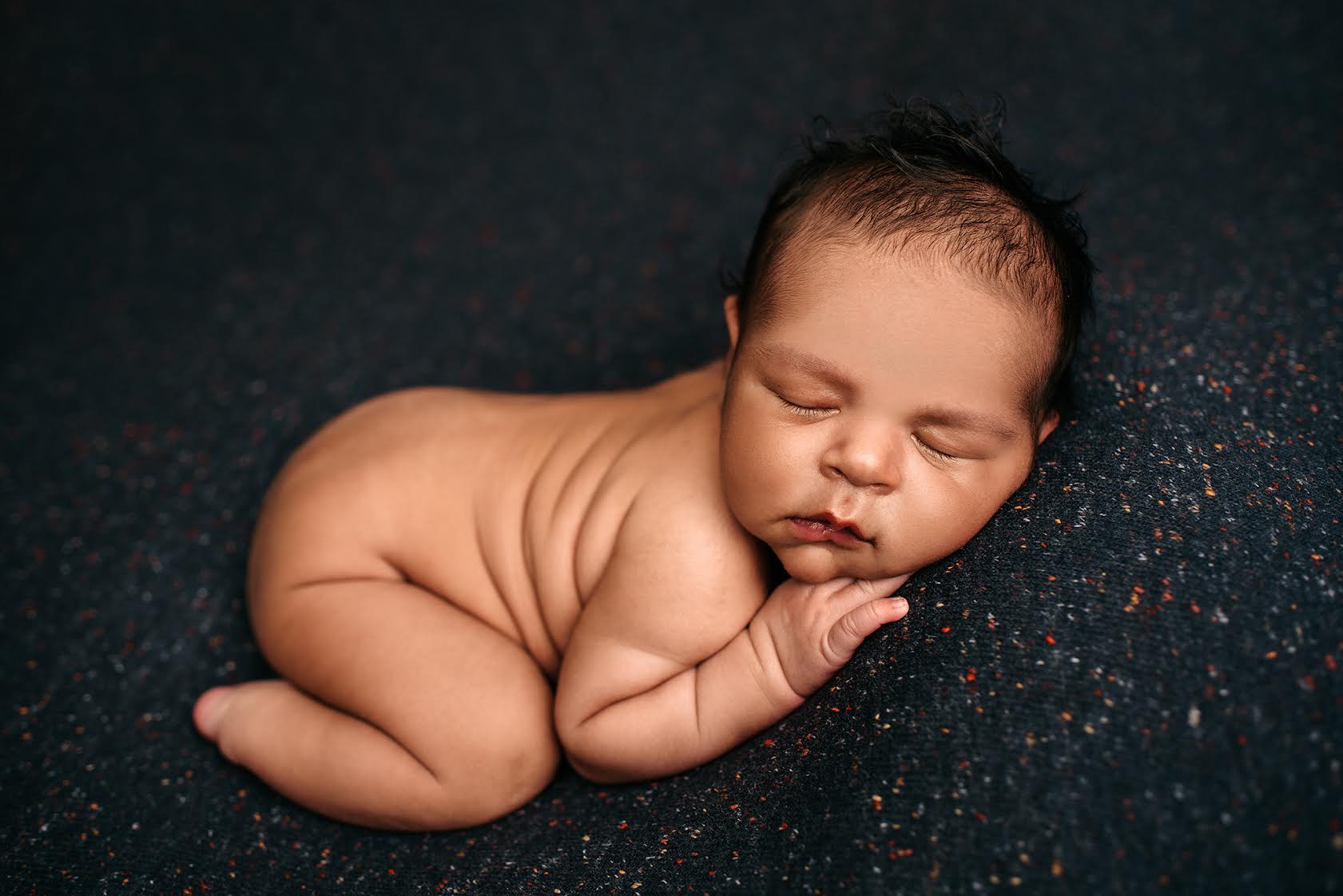 Connect with Erin Elyse Photography
Want to be a part of our Jacksonville Mom Photography Guide?
We want to show our readers all the great photographers available right here in the Jacksonville area. Partnering with us allows your business greater visibility with a large targeted market of local families. Join us and help enrich the lives of Jacksonville Moms!