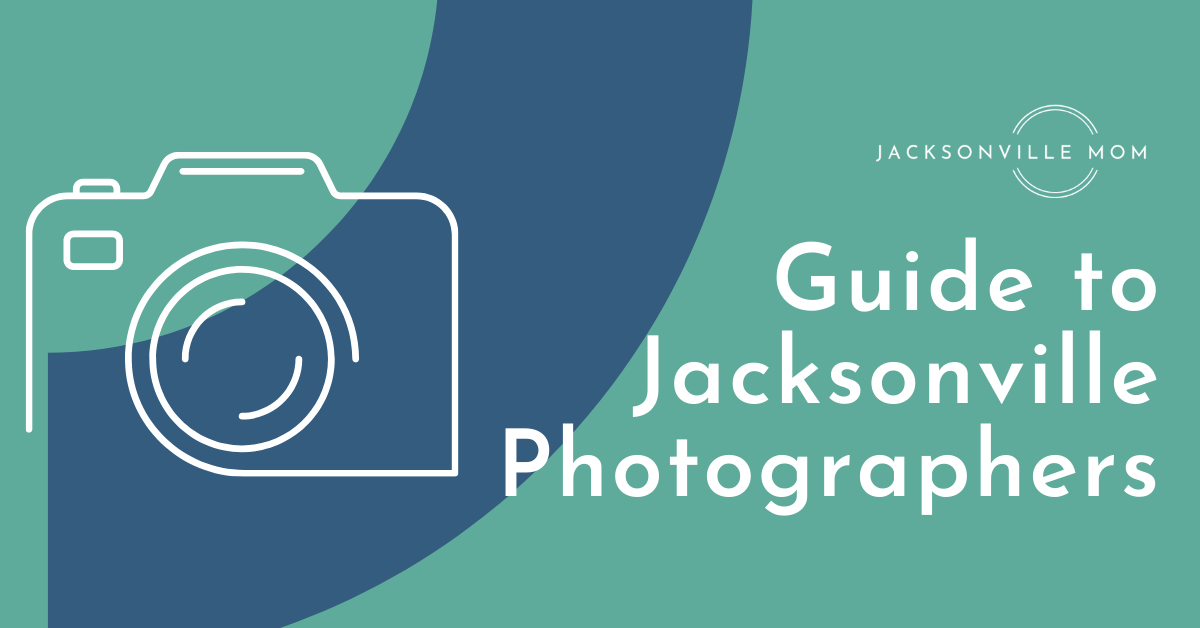 As moms, we want to remember the firsts, the "big" moments and the little ones. The smiles (and tears!), laughter and hugs and this time of motherhood and parenting that go too fast. To help you capture these moments before they pass by, we've put together a Guide to our Favorite Local Photographers in the Jacksonville area. From maternity to newborn, family, weddings, holiday photos, and even videography, we hope this becomes your go-to list when looking for all of your family's photography needs.
A Florida native, raised in a small city along the Gulf Coast, Rya Duncklee of Ryaphotos is honored to document family narratives through films & photos. Specializing in coastal portraits, Rya's purpose is to create bespoke & captivating films and photographs for families in the St. Augustine and surrounding areas. Rya is an internationally recognized, 26x award-winning child and family photographer with over 10 years of experience as well as an active member and educator of both the Professional Photographers of America (PPA) and the National Association of Professional Child Photographers (NAPCP). 
"I have used quite a few photographers for my family over the years, but have never found anyone of quite the caliber of Rya. She brought my visions into fruition, and she takes such an artistic and beautiful approach to photography. I can not recommend her highly enough; she has captured memories and emotions my family and I will truly treasure forever. Side note… I have 3 kids and told my husband after the photoshoot that there was absolutely no way anything great could've come out of the session (because, well, they were being active and not entirely cooperative kids). I actually cried tears of joy when I received over 40 pictures that were truly outstanding. The hardest part was narrowing down which ones I could put on my walls…"
Mary Huszcza of 8.08 Photography specializes in births, newborns, and the first year. She also offers milestone sessions for older babies/children and families on a limited basis. Mary has trained, both online and in-person, with some of the most prominent newborn photographers in the industry. She received a Master's Degree in occupational therapy from the Medical University of South Carolina and spent 15 years working with babies and children with special needs. You can rest assured that Mary has the training and skills necessary to safely handle the most important little person in your life and deliver beautiful images that you'll treasure forever.
"Hands down the best newborn photographer around. We've received so many compliments on our photos! Mary and her assistant were so gentle with our newborn. I never felt concerned with my 6-day olds safety and the assistant was always right there to keep her safe and stable. The studio is lovely with absolutely adorable props but most importantly our photos were phenomenal. I don't always love photos of myself (especially 6 days postpartum) but Mary made me look and feel beautiful in our family shots and my newborn's photos were absolutely perfect. I would recommend Mary to anyone looking for gorgeous keepsake photos!"
Connect with 8.08 Photography
MColichio Photography is owned by Monika Colichio, a maternity, newborn, childhood and family photographer located in Jacksonville, Florida. She is serving Jacksonville, Atlantic Beach, and Ponte Vedra areas and also opened for travel. Her work is recognized and awarded in many photography blogs and magazines all over the country and published in the UK. Documenting your life, your soul, your precious ones, big or small, is what she loves the most. She sees emotions, raw details, and simple beauty through her lens, and with the help of natural light, she wants to capture them for you.
"Monika has the amazing ability to capture the purest emotion in her photographs, whether it is the pride of a pregnant mother in all of her splendid maternal glory or the wonder of a child exploring his world for the first time. Her images are lightning in a bottle that will captivate you for the rest of your life…Not only is she one of the most amazing artists but a true joy and professional to work with. You will never regret letting her photograph your life's most beautiful moments."
Connect with MColichio Photography
Samantha McBride Photography
Samantha McBride is an award-winning photographer based in Jacksonville, FL. With a playful approach, she guides families through poses and games to create a beautiful photo session to remember for years to come. A former writer and advertising firm owner, Samantha's passion for storytelling comes through in her work, which has been featured in leading magazines and publications around the world. In addition to being a family photographer, she is an industry speaker and educator. When not working, Samantha can be found with her husband and 4 children, getting out on adventures with them as often as possible!
"I have hired numerous photographers over the years and none of them hold a candle to Samantha. She made my kids feel comfortable and got gorgeous, candid shots. It's so rare all three kids are happy at once—she's a miracle worker! She's a dream to work with and the end result is worth every dime! I will forever recommend Samantha!"
Connect with Samantha McBride Photography
Corinna Hoffman Photography
Corinna Hoffman is a photographer for happy people! Specializing in family, maternity, newborn, baby, and children lifestyle portraits, Corinna just loves documenting special moments in life on photos! She loves to go wherever creativity leads her with her camera in tow and believes travel is good for our soul. Studio portraits also available and located in the heart of Riverside by appointment only.
"Where do I begin? I met Corinna when she was the photographer for my best friend's wedding, where I was a bridesmaid, and instantly loved her. When I got engaged, I knew immediately who I wanted as our photographer for our engagement and wedding. She is such a sweet person, always a professional, and is so good at making her clients feel at ease. I treasure all the moments she has captured for us and have them displayed all over the walls of our home. My husband and I just had our second child and did a newborn session with her for our new baby, just like we did with our first son because Corinna is our forever photographer, there to capture every milestone."
Connect with Corinna Hoffman Photography
Our Wild Souls Photography
Our Wild Souls Photography is a one-stop shop for all your photography needs. They provide studio and on-location sessions for all things bumps, babies, families, weddings, couples, and our sister site (Rebel Boudoir) for boudoir! Our Wild Souls Photography is a photography team located in Jacksonville and has a full-service studio located close to the St. John's Town Center complete with a client closet, props, and custom sets. They are looking forward to creating these memories for you.
"Tiffany was our maternity and newborn photographer and was absolutely amazing! I have a very energetic toddler and a husband who isn't a fan of taking pictures, but she made the process so easy! She is wonderful with young children and has an eye for photography. She managed to get some amazing pictures (despite my toddler not wanting to take pictures that day) and some adorable ones of my newborn! I cannot say enough wonderful things about her, we look forward to more pictures in the future!"
Connect with Our Wild Souls Photography
AZ Photo Jax is a full-service portrait photography studio specializing in contemporary Headshots, High School Seniors, Family, and Pets. We strive to create vibrant and empowering photographic experiences for our clients. Why? Because life is short and you should feel incredible about the way you look in your photographs! Sessions are available in-studio, outdoors, or on-location. Professional wardrobe styling, hair, and makeup services are available to enhance your experience. Abra Zawacki, the owner of AZ Photo Jax, has an MFA in Photography and has spent the last decade working in college art education and portrait photography. Her services extend to the greater Jacksonville and Beaches area.
"Abra listened to our needs and the results are beautiful! My entire family came in from out of town for our session. I thought a photo shoot would be stressful, but Abra put everyone at ease, with pre-planning tips and easy prompts for the whole group to follow. Best of all, everyone had fun! She captured everyone's natural smiles and genuine expressions. I can't express how much it means to our family to have these memories displayed in our home."
Connect with AZ Photo Jax
Jen Beasley of B.Lovely Photography is a natural light photographer in the Jacksonville, FL area, who loves chasing the sun, and creating happy, one family at a time. Specializing in documenting families, motherhood, mama's growing humans + happy couples.
"Working with 2-year-olds can be tricky & this little lady is no exception- especially on this particular day- tears, blood, refusing her hair being done, & even running away from the camera! Jen was so patient and worked with Charlotte & me to capture some of the most amazing photos and even a few smiles. I could tell that she was in her element with children and really did an unbelievable job! She was super quick to get the photos edited and back to me and downloading was a breeze! Choosing which ones to print is the hardest part. I will definitely be scheduling another session once baby #2 arrives!"
Connect with B.Lovely Photography
Tonya Beaver is an award wedding, professional photographer located in Jacksonville Florida.  She has been in business for the last 15 years specializing in maternity, newborns, families, and weddings.  She loves telling beautiful stories, capturing real emotion, authenticity, and sincere love.  Tonya's fun and laid-back personality make it easy to connect with all her clients helping them to have fun and their personalities shine through in the photos.  With a studio cottage full of props and outfits located in Jax beach, she offers her clients the choice of newborn, milestone, and cake smash shoots indoors.  She also offers her clients the option to view and choose images on a big screen in-studio so the process is much less overwhelming choosing what to print as small photos all the way up to large wall art.  Tonya is truly full service from the first correspondence of booking, what to wear, how to prepare, capturing fun photos, and how to use them.  When Tonya isn't photographing families, she is enjoying being a stepmom to two little children whom she adores and being a fiancé to an incredibly supportive and loving man.  Tonya believes love is truly the most incredible journey of this life, and she looks forward to documenting that for families for many more years to come.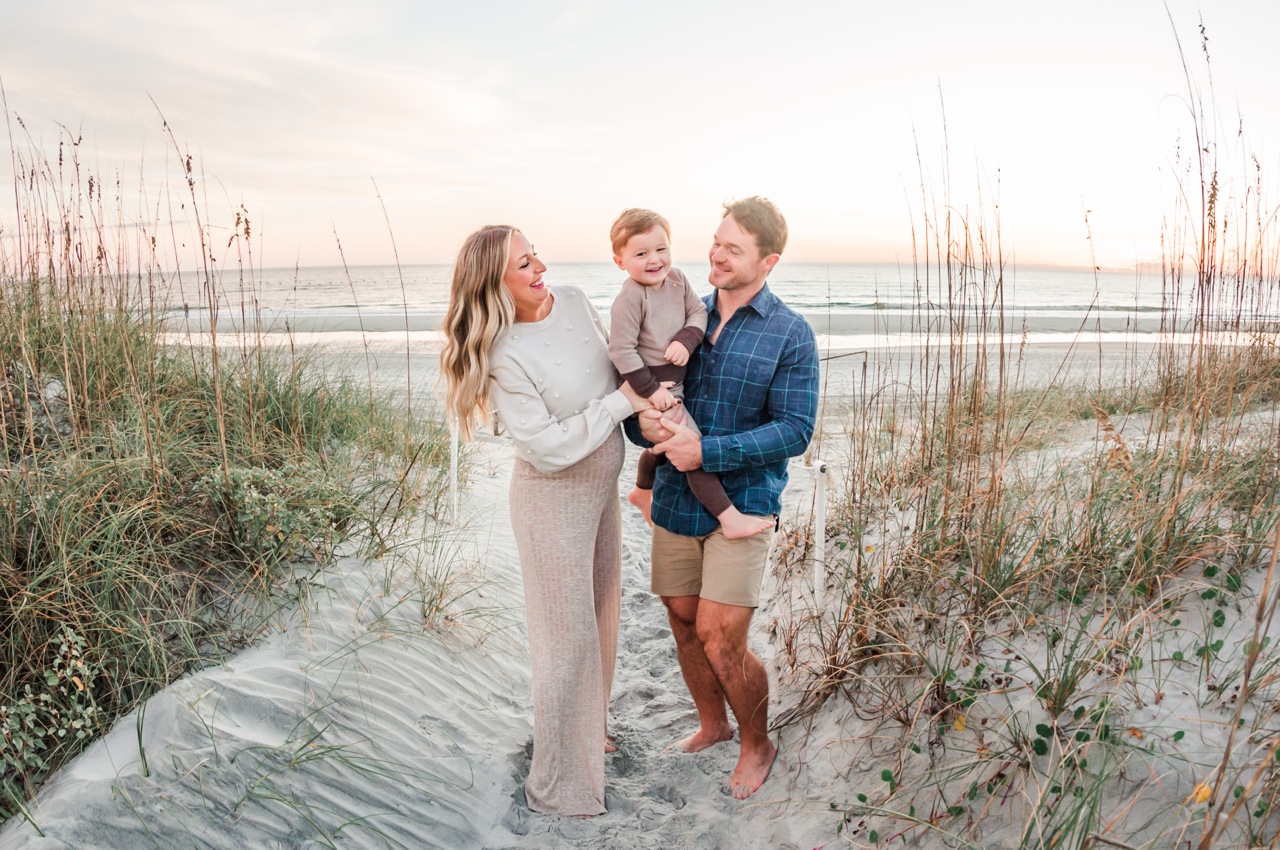 Connect with Tonya Beaver Photography
ReAnna Nicole Photography
ReAnna is a photographer in Jacksonville, FL focused on maternity, newborn, baby, children, and family photography. She currently serves Jacksonville and the surrounding areas of Northeast Florida. She also provides one of a kind beach sessions during the golden hours, specializing in natural light photography that captures an authentic moment in time. A photograph shows not only what we look like, but also our true personality and who we are. ReAnna's hope is to create beautiful images for you and your family to cherish forever! Contact her today to book your session!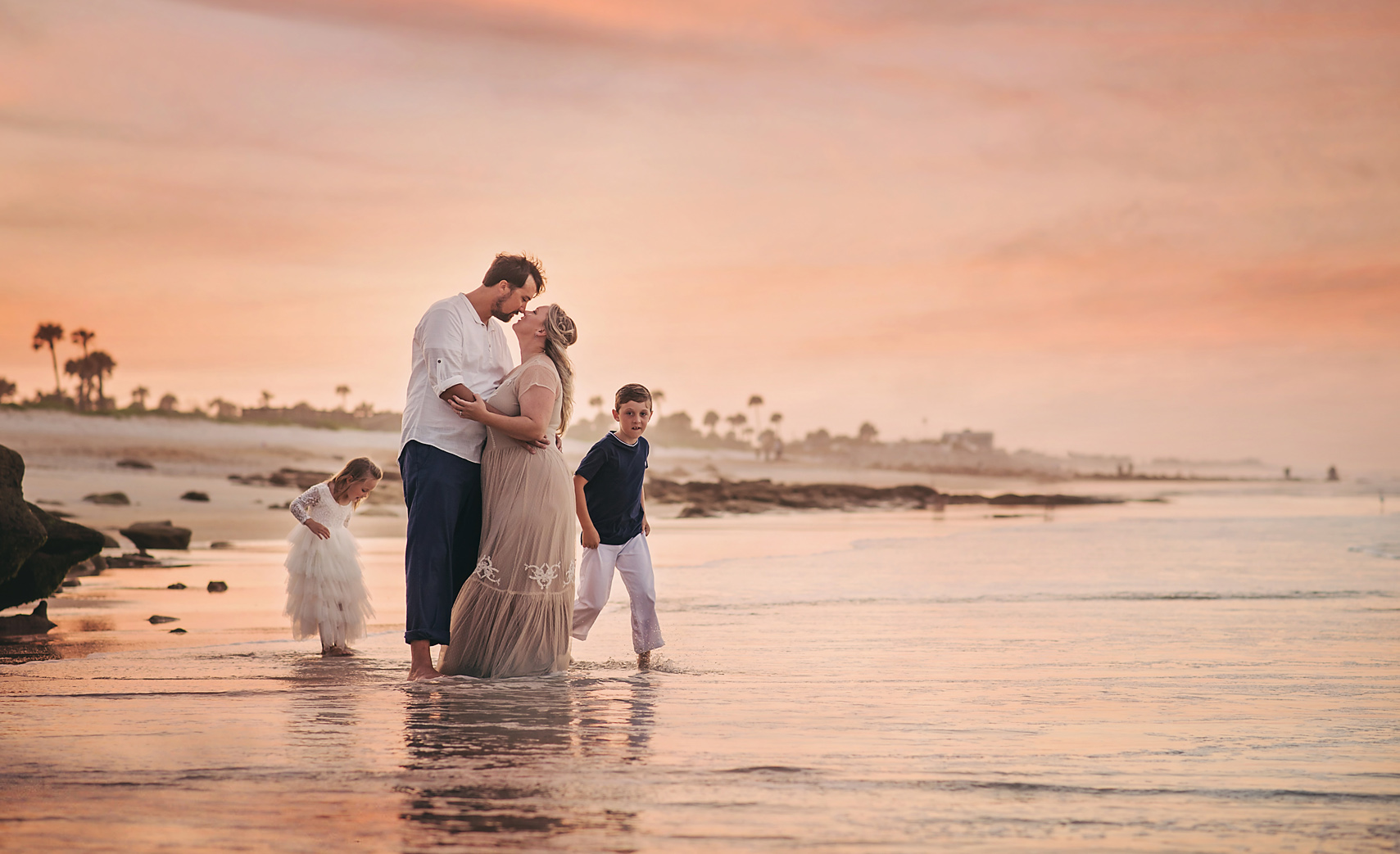 Connect with ReAnna Nicole Photography
Tabitha Baldwin Photography
Tabitha Baldwin Photography is all about capturing moments… the connection, the love. Images that feel real and are a true reflection of you. Images that you can be proud of and that can be cherished by your loved ones for generations to come.  Tabitha enjoys getting to know her clients, and telling their stories through her images. From family portraits to graduation, engagements, weddings, and anniversaries, Tabitha loves capturing all of life's special moments. Tabitha is a wife, mother of 3, and is based in her hometown of Jacksonville Beach, Florida.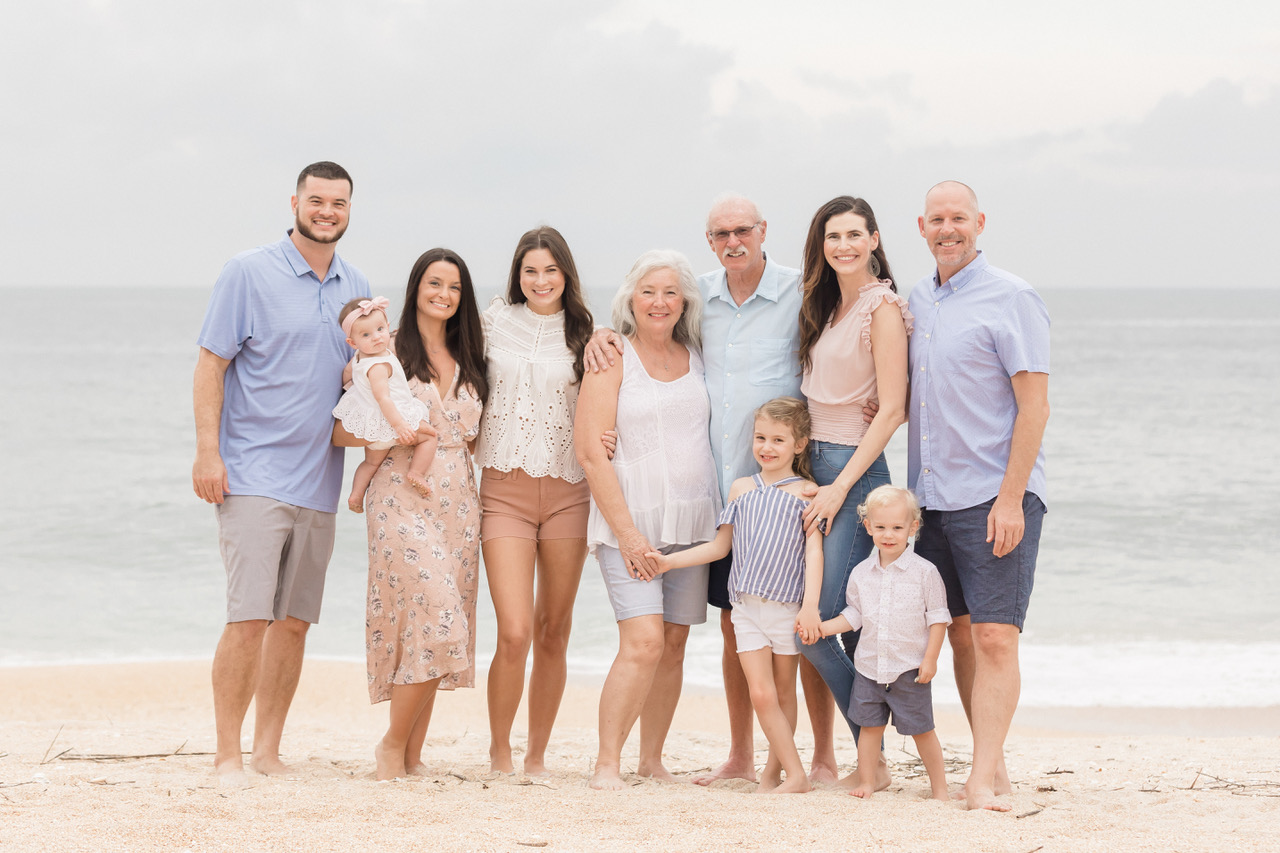 Connect with Tabitha Baldwin Photography
With three littles of her own, Elly knows how it feels to desperately want to hold on to those early years, despite all the sleepless nights. To always remember the way their hair curled, the way they giggle and burst out laughing at the silliest games, or the way their little arms hug you close. This is motherhood; these are the moments we want to hold no matter how big our babies get.
Elly developed her photographic art with a focus on one thing: authentic emotion. Real people, real families, and the way they really interact. You deserve to hold those precious early years for a lifetime. Elly's goal is for parents to look at her work and truly feel their child's embrace and hear their sweet giggles. Through her photography, Elly embraces and captures the crazy, silly love shared so it can endure through the years.
Elly's work has been featured in The Kindred Path, The Carolinas Magazine, Southern Motherhood Magazine, Popsugar, and many other leading industry publications and websites.
Connect with Elly Maria Photography
Sara L. Price Photography
Photography that captures authentic connection, emotion, and joy. A new kind of photography experience that is both honest and natural. Sara L Price provides sessions that are full service, from full styling to professional printing options, start to finish families can rest assured they will be left with incredible, one-of-a-kind family heirlooms to last a lifetime!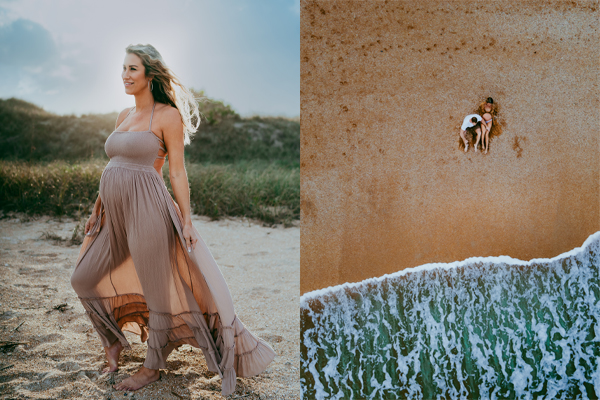 Connect with Sara L. Price Photography
Want to be a part of our Jacksonville Mom Photography Guide?
We want to show our readers all the great photographers available right here in the Jacksonville area. Partnering with us allows your business greater visibility with a large targeted market of local families. Join us and help enrich the lives of Jacksonville Moms!