Disclosure :: We are frequently asked about early childhood programs and recommendations for child care, preschools and schools in Jacksonville and understand that picking a school or child care center that fits your child's and your family's needs can be an overwhelming task. We are thrilled to provide this guide resource, brought to you by our many sponsors! Thank you to those that participated in this guide.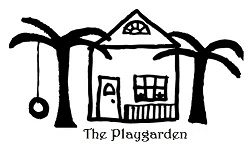 Early Childhood – Kindergarten :: The Playgarden is located just blocks from the beach, is a perfect place for children (pre-schooler to kindergarteners) to explore, grow and create. We focus on the whole child: head, heart and hands. Our literacy-rich curriculum includes play, music, poetry, movement, bread-baking, gardening, painting, and frequent walks to the beach.
The Playgarden is very excited to offer a 2, 3 or 5 day Forest Waldorf inspired program to ages 4-6! Our students are fully immersed in all the outdoors has to offer. The long term benefits of learning outside in nature are well researched and documented. Our local parks provide the perfect setting with Florida scrub hammock, forest, wetland, dunes, and beach all in one location. Just like our traditional program, we recognize the benefits of following a predictable rhythm to bring order to our time in the Forest. Each part of our forest rhythm is designed with this in mind and includes circle time, story-time, nature hike, snack, outdoor artistic activities, cooking and baking and of course lots of time for play, observation, exploration, discovery and wonder. In our Nature Immersion program, defined as "unstructured free time in nature resulting in an intimate, deep and personal connection to the natural world". There is no school building in the Forest Kindergarten. Located at 223 8th Ave. S, Jacksonville Beach, FL 32250. Phone: (904) 241-3259
Private Preschool & Elementary School :: At St. Mark's, life is "off to a roaring start" for children of all faiths, age one through the sixth grade. Our atmosphere is nurturing and friendly because we believe when students feel loved and secure, there is no limit to what they can achieve. The early school years set the stage for a lifetime of joyful learning, and our teachers use each child's natural curiosity to drive a desire for learning and to promote intellectual, social, physical, spiritual, and emotional growth. Upon sixth grade graduation, our students are well prepared to succeed in any academic environment, take on leadership roles, and have hearts to serve others. With high expectations for academic performance, our well-rounded curriculum also encourages personal achievement and stimulates creative expression through world languages (Mandarin Chinese and Spanish), arts, music, sports, and sciences. Also, a robust after-school program offers a wide range of activities including competitive team sports and Lego Robotics teams. You are invited to visit our beautiful open-air campus to see for yourself the incredible learning environment we provide for children residing throughout Northeast Florida. Located at 4114 Oxford Avenue, Jacksonville, FL 32210.  Phone (904) 388-2632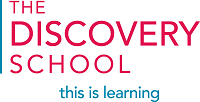 Toddler – 6th Grade :: Nestled under Oak trees in Jacksonville Beach, The Discovery School's village-like campus offers a world-class Montessori and International Baccalaureate experience in beautifully prepared indoor and outdoor environments for children 18 months through 6th grade. Founded in 1990 as a non-profit independent school, Discovery is accredited by the following organizations: American Montessori Society (AMS), Florida Council of Independent Schools (FCIS), Florida Kindergarten Council (FKC)
Discovery's mission is "We open our minds and hearts so we can discover the knowledge and ideals to build a better world."Located at 102 15th Street South Jacksonville Beach, Florida 32250. Phone:  (904) 247-4577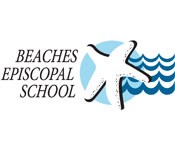 PreK-3 – 6th Grade :: Beaches Episcopal   School is an independent school with a 60-year tradition of academic excellence.  Our school provides a strong academic foundation, integrating a challenging curriculum taught by dynamic, experienced, and enthusiastic teachers in smaller class settings that help students reach their full potential.  A full complement of enrichment classes in fine arts, athletics, and Christian Education provide outlets for personal discovery and spiritual growth.  BES has embraced the Maker Movement by establishing IDEA Studios (Imagine Designing Everything and Anything), spaces that cultivate curiosity, inspire wonder, celebrate unique solutions, and encourage creativity in our students.  Our athletic program provides opportunities for students to learn skills and exhibit sportsmanship and teamwork in a fun atmosphere.  With our preeminent academic program, passionate faculty, skill-building IDEA Studios, unrivaled athletic program, and diverse after-school offerings, Beaches Episcopal School is changing the face of education on the First Coast. Located at 1150 N 5th St, Jacksonville Beach, FL 32250. Phone:  (904) 246-2466
Admissions Open House Dates: Admissions Open House on Thursday, January 12, 2017 at 9 AM.  Contact Ashley Davis, Admissions Director, at (904) 246-2466 or [email protected] to RSVP, for more information, or to schedule a personalized school tour.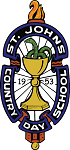 Private College Prep School PreK – 12th Grade :: St. Johns Country Day School provides a strong college preparatory program. It maintains high academic standards and offers a demanding curriculum intended to interest all students and challenge them to discover their own capabilities. Its aim is to develop young people who are independent, self-reliant individuals prepared for college and life. Admission is based on developmental maturity, academic achievement, and aptitude regardless of sex, race, color, national or ethnic origin, religion or religious creed. Learning is enhanced by small classes, the interaction of students in Grades Pre-K through 12, and the utilization of the attractive campus environment. Recognizing individual learning styles, teachers employ a variety of instructional techniques.
Founded upon Judeo-Christian principles, the School seeks to develop in each student a sense of self-worth and respect for the values of a diverse school community. St. Johns Country Day School seeks to nurture in its students a continuing desire to learn and the skills necessary to pursue their goals. Located at 3100 Doctors Lake Drive Orange Park, FL 32003. Phone:  (904) 264-9572
Private College Preparatory School Pre-K – Grade 12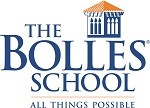 :: The Bolles School provides a foundation of All Things Possible learning for more than 1,600 students in grades Pre-K through 12. Founded in 1933, Bolles features four diverse and co-educational campuses: the Lower School Whitehurst and Ponte Vedra Beach Campuses, the Middle School Bartram Campus and the Upper School San Jose Campus. The boarding program has capacity for more than 90 boys and girls, and attracts students from around the world. Bolles offers a comprehensive fine and performing arts program and offers courses in five languages (including Chinese and Japanese) and 22 Advanced    Placement Courses.  The School's athletic successes are known worldwide. Students from the Class of 2016 qualified for more than $3.7 million in merit-based scholarships and the 187 graduates were accepted to 189 different colleges. Bolles students understand that pursuing excellence through courage, integrity, and compassion is not only the school motto but the foundation for a successful life. Located at 7400 San Jose Blvd. Jacksonville, FL 32217. Phone: (904) 733-9292
For more information on Open House Dates click here.

Early Childhood – Kindergarten :: For nearly 30 years, The Goddard School has been a trusted name among parents and families. Its classrooms are safe, nurturing environments for children six weeks to six years, offering age-appropriate opportunities to explore and discover. From infants to toddlers, preschoolers to kindergarteners, highly trained teachers lead each child to reach developmental milestones, preparing the children for social and academic success. At The Goddard School located in Ponte Vedra Beach, FL, the on-site owner, Liz Scott, works to make sure every family enjoys a warm, positive experience. She strives to provide the best quality program for each child, and the F.L.EX.® Learning Program (Fun Learning Experience) ensures that they meet high standards specific to early learning, development and care. The program is grounded in research on how children learn best: children experience the deepest, most genuine learning when they are having fun. It's designed to help build each child's emotional, academic, social, creative and physical skills to provide a well-rounded experience and ensure each one becomes confident, joyful and fully prepared in school and in life. Located at 45 Executive Way, Ponte Vedra Beach, FL 32082. Phone: (904) 373-6600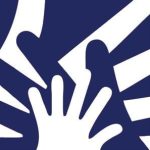 Riverside Presbyterian Day School PreK3 – 6th Grade :: For 68 years, Riverside Presbyterian Day School (RPDS) has continued to educate the mind, nurture the spirit and foster the development of the whole child. RPDS provides students, PreK 3 – 6th Grade, with a carefully planned academic program within a supportive environment where respect for the individual, community, and Christian values are promoted. Riverside recognizes that each child is an individual and gears teaching strategies to ensure that children will experience success at their level of learning. Students are challenged to rise to higher goals and achievement through the use of curriculum that addresses a variety of learning styles and exposes children to rich literature, problem-solving situations, and cooperative learning strategies. Located at 830 Oak St. Jacksonville, FL 32204. Phone: (904) 353-5511
Independent Private College Preparatory School 6th – 12th Grade :: Episcopal School of Jacksonville provides a challenging college-preparatory education for approximately 880 students in grades six through twelve within an inclusive and caring environment focused on four pillars essential to a balanced education. The four pillars include academics, athletics, fine arts and spiritual development and community service. The school's focus on the Harkness method of teaching, as well as its college counseling program–which begins in ninth grade–helps prepare students for lives  beyond secondary school. Through probing classes in world religion studies, and an active community service program, the School instills in its students values and commitments that will equip them for useful lives of leadership. Athletics are competitive for students looking to compete at the college level but available for those who just want to play on a team. Fine arts classes are taught by teachers who still are artists themselves. Located at 4455 Atlantic Blvd. Jacksonville, FL 32207. Phone: (904) 396-5751
Private School PreK3 – 6th Grade :: We help your child to realize her or his full potential. Our whole-child education approach allows your son or daughter to embrace his or her unique talents and gifts in a safe, nurturing, and family-centered environment. We focus on character education and social-emotional development, as well as encouraging healthy living with daily PE and an emphasis on good nutrition. Led by highly effective teachers, daily learning experiences integrate and emphasize art, global studies, literacy, math, music and movement, science, and Spanish. We invite you to tour the JCDS campus and discover all that our school has to offer. Located at 10063 Baymeadows Road Jacksonville, FL 32256. Phone: (904) 641-6644
Admissions Open House: Thursday, January 12, 2017 9:30 ​AM – 11 AM​ JCDS Library. RSVP to [email protected]RSVP to [email protected]
Preschool 2 – 9th Grade :: Shepherd of the Woods School provides personalized, values-based learning for students 2-years-old through 9thgrade that prepares them for success in our rapidly changing world. Our students thrive in an inclusive environment which focuses on nurturing each child academically, socially, and spiritually. Loving teachers guide students in developing inclusive relationships. Our students learn to make a difference both locally and globally. Shepherd of the Woods School is committed to and enjoys learning, loving, and serving! Southside Campus houses preschool classes at 7860 Southside Blvd, 32256. Mandarin Campus houses Kindergarten through 9th grade at 6595 Columbia Park Ct, 32258. Phone 904-641-3393.
Michele Block Gan Yeladim Preschool and Kindergarten provides unparalleled excellence in early childhood education.  Established in 1974, the school is the longest consistently NAEYC accredited program in Northern Florida. Each child's experiences and learning opportunities are nurtured and facilitated through play, exploration, and creativity. Children achieve success, gain independence and self-confidence while their individual abilities, learning styles, and developmental pace is respected and valued. Enrollment in school is open to all children regardless of race, religious affiliation or ethnic origin; JCA membership is not required to participate. Our award-winning and highly accredited program provides support and respect to both children and families by creating an environment of acceptance that is non-judgmental and includes cultural diversity.
Full and part-time programs are open to children age 1 (and walking) through kindergarten.
Area Public Schools :: Duval County Public Schools is the 22nd largest school district in the nation and the sixth largest school district in Florida. The district is committed to ensuring that students are prepared for success in college or a career and life. Also, the district will make sure its mission of providing educational excellence is reflected in every school, in every classroom, for every student, every day. Phone (904) 390-2000
Area Public Schools :: The School District of Clay County exists to prepare life-long learners for success in a global and competitive workplace and in acquiring applicable life skills. The School District encompasses a 601 square-mile suburban/rural county in Northeast Florida, including the communities of Orange Park, Middleburg, Green Cove Springs, Fleming Island, Penney Farms, Clay Hill, Oakleaf and Keystone Heights.             
From Green Cove Springs: Phone (904) 284-6500 || From Orange Park/Middleburg: Phone (904) 272-8100 || From Keystone Heights: Phone (888) 663-2529
Area Public Schools :: The St. Johns County School District will inspire good character and passion for lifelong learning in all students creating educated and caring contributors to the world. The St. Johns County School District includes 45 schools and is fully accredited as a quality school s  system by the Southern Association of Colleges and Schools Council on Accreditation and School Improvement (SACS CASI), a division of AdvancED Accreditation. AdvancED Accreditation is the highest level of accreditation that a school system can receive. Phone (904) 547-7500