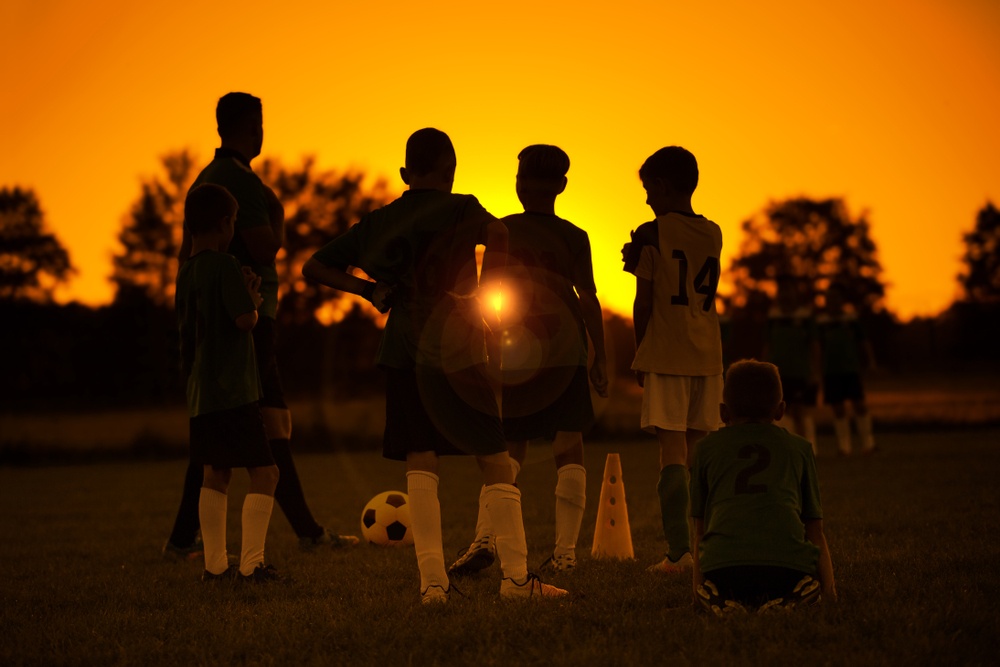 Straight to the dance studio from school, then straight home to do homework to get to the soccer field on time. Long drive to places far away and weekend hotel stays. This is our daily life. Both of my kids compete. My daughter is a dancer, and she lives for her time at the studio and on the stage. My son is a soccer player and literally sleeps, eats, and breathes to run with a ball at his feet and to be in the heat of a game. Playing competitive sports has taught us a lot of lessons over the last few years!
Time Management
Like I said above. Straight to the dance studio from school, then straight home to do homework to get to the field on time. School comes first, dance and soccer second. My son knows that he has to come home and complete all homework in a timely manner preferably BEFORE practice. He knows that he has to get in, have a snack, and finish his work before he does anything else. If by chance he doesn't finish, he can use his video game time before bed to finish. I bet you guessed that he usually gets it done! My daughter goes straight to dance from school, so her homework time is after dance, before dinner.
Discipline and Commitment
You can't be complacent — you have to practice! Practice doesn't end just because you aren't on the field with your team. You have to put in the extra time on your own. Whether that is practicing in the yard on your own, with your parent, or with a private coach. You have to stretch and practice your acro and your leaps and turns. You also have to fuel your body with things that make it run well. Of course, they love to dig into the candy and junk food — what kid doesn't? But they also know that's probably not the best choice before heading to soccer or dance. Today's food is tomorrow's fuel! Sometimes you have to give up doing something else to go to their sport, and that's a choice THEY have to make. I will never force them into anything, but once you have committed to your team and your coach/teacher, you are in it for the length of the season.
Dealing With Let Downs and Playing/Competing As a Team
This is one of the hardest for me as a parent because we always want what's best for them and love to see them succeed. But this just isn't real life. Sometimes they DON'T make that team that they wanted. We've been there. I've spent many nights worrying over this as the parent and figuring out how to help my child cope with this. With victory, comes defeat. Sometimes you win, sometimes you lose. Sometimes you make it all the way to the finals, and you lose there. And sometimes they play their hearts out, and it's just an unlucky day and they don't make it to the finals at all. Sometimes they win and score high at every dance competition and then don't place at all in the last one of the season. But guess what? IT'S ALL OKAY! Losses build character. It shows them that maybe the team as a whole could do a little better. You win as a team, and you lose as a team. There is always going to be someone better than you and that's okay, too. Sometimes there is something even bigger and better waiting for you around the corner, and you would never have known if you hadn't faced some kind of adversary.
Being Part of Something Bigger Than You
Being a part of a team builds so much character. You learn to trust your teammates. I'm so proud to say that both of my children's organizations reach out into the community. Our soccer club provides membership fees for children who can't afford to pay to play, and 100% of the donations given go to the players to keep them on the field regardless of ability to pay.
My daughter's dance studio, Nancy Dance, provides holiday gifts for a senior housing facility. The dancers bring in gift cards for the residents to ensure they are receiving the joy of the season. It's heartwarming to see the difference a small gift card brings to someone who may not have received a gift at all.
Although it's not for the faint of heart and our life is absolutely crazy, I wouldn't change it for the world. For us, there is nothing more rewarding than watching our children do what they love! The bond they have with their team is irreplaceable. The bonds that have been formed with their coaches are irreplaceable. Watching our coaches coach, in victory and defeat, and watching the kids WANT to try hard to please their coaches, is what it's all about. The long drives and the late nights at the hotel pools will be memories I will hold dear for a long time. So thank you. Thank you to the adults that are currently pouring their hearts out into my children. You all will be a part of us forever!