Here's the deal: I want to be one of those old couples who hold hands at the Cracker Barrel. My secret is out. I thought I had a good relationship and could see myself in 30 or 40 years at the Cracker Barrel. As a Marriage and Family therapist, I was counseling couples and felt very blessed to have an easier marital relationship than my clients.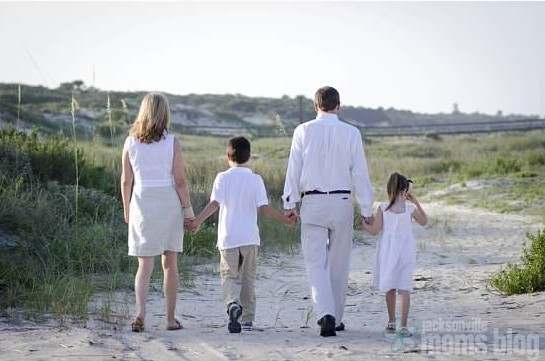 Then, I had those little beautiful screaming kids. With them came stress, lots of coffee, conflict, and more screaming (don't tell anyone). Many times I wished for a manual on how to raise them, or a manual on how to have a successful marriage while having them. Don't get me wrong, I love my kids and I love my husband—but married life with two kids is not easy.
Very few people talk about how kids affect marriages. Studies have shown that marital satisfaction is lower in the first year of the birth of a child. Also, empty nesters report more satisfaction in marriage than those with kids in the house. Children, as much as we love them, can bring commitments, responsibilities, financial issues, stress, tiredness and conflict. It got me thinking about what makes a marriage successful in the midst of so much.
Here are some other things I wish we all knew about successful marriages:
1. Define marriage success as satisfaction in the relationship. Do not define success as feeling happy or being in love. Feelings come and go. Realize that marriage has its ups and downs.
2. Successful couples share power. Things are not equal, but "feel fair." Examples of this are: "He washes the dishes, I do the laundry and this is okay for both of us." This requires allowing the other to influence you. Being able to influence each other is important in marriages and leads to greater satisfaction in marriage. This is especially important for women since there is some evidence that women are more unhappy than men in their marriages.
3. Have a "one team approach." It isn't us against each other but rather "us" against the "others." The others can be stressful situations, money trouble, work issues, etc. Marriage is not two teammates competing against each other, nor two individuals on different teams in the same pool. Instead, marriage is a relay where both are swimming on the same team doing the same event.
4. Winning isn't everything. The successful couple recognizes that sharing their point of view with each other is more important than winning an argument.
5. Stress is part of life. We grow from it. We support each other with empathy. We manage our stress in a healthy manner. If we do these, we are successful.
6. Successful couples decide to see their partner in a positive manner. Acceptance of the other as he/she is builds safety and satisfaction in marriages.
7. Successful couples build their relationship with positives: compliments, time together, doing things for the other, etc. Part of building the positive is having fun together. Here on the First Coast, we have a number of options for couples and families to have fun. Trails, beaches, movies, Florida Theatre, Alhambra, parachuting, and indoor rock climbing at the Rock Gym, are just some of the things that we can do. The positives will insulate the marriage when the negatives come.
I hope that the above list gives you some ideas on how to work towards a more satisfied marriage. If you would like to do some further reading please check: John Gottman's The Seven Principles for Making Marriage Work and/or The Five Love Languages by Gary Chapman. Let's all meet in 30 or 40 years at Cracker Barrel.
About the Author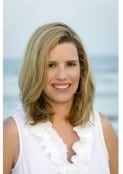 Sabrina Bowen, LMFT, Qualified Supervisor
Sabrina is a Licensed Marriage and Family Therapist (LMFT). She is trained to work with individuals, couples, and families. As a couples and family therapist, she is uniquely trained to deal with the dynamics in interactions between two or more people.
Sabrina obtained her Master of Science degree from the University of Maryland. Sabrina has been practicing therapy since 1999. She has provided therapy in many settings, including private practice, church, school, and an inpatient and outpatient hospital. She has helped individuals who are struggling with a variety of issues (e.g., depression, substance abuse, separation, academics, etc.). Sabrina believes in keeping up with the newest research to provide individuals with therapy that is effective and efficient.