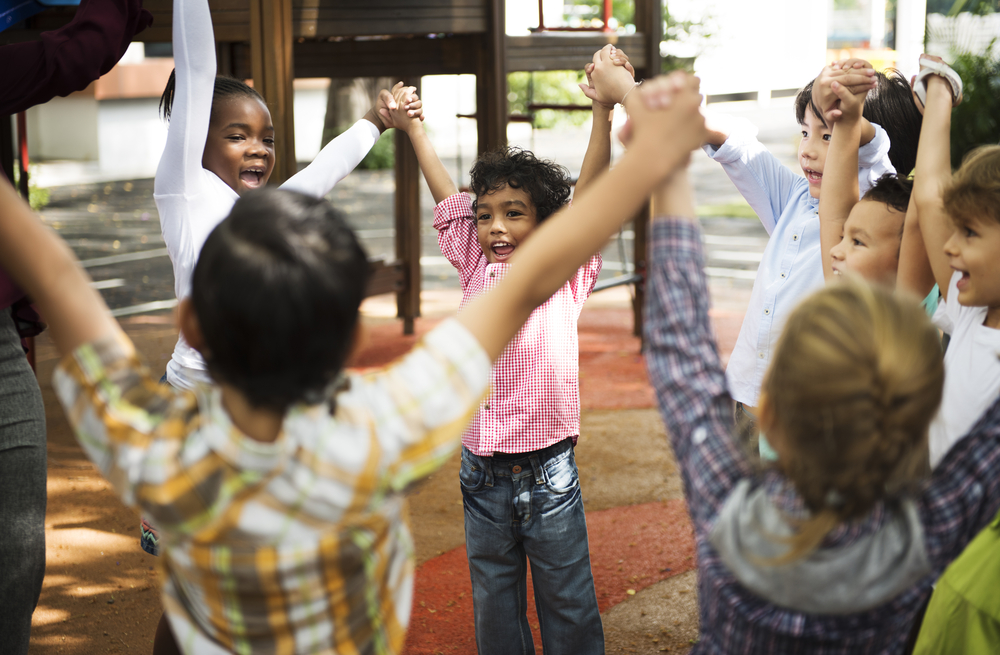 As educators, we are dedicated to being culturally responsive. It is our duty to ensure that every child, no matter their cultural and ethnic backgrounds, are afforded excellent and equitable educational opportunities. As educators, we work tirelessly to create learning environments that are both welcoming and engaging for all students both in and outside of our classrooms. As we continue to address the diverse needs of our students, differentiate instructions to meet all learning styles, and demonstrate effective classroom management, it is imperative that parents exercise cultural responsiveness as well, to ensure all students reach academic success.
As the old saying goes, "It takes a village to raise a child."
Cultural responsiveness, in part, is good old-fashioned community-based education. Parents are their child's first teacher and cultural responsiveness starts in the home. As parents, it is important to lay the foundation of academic success and inclusivity at a young age, and as educators and members of the community, it is our responsibility to build upon that foundation. This pedagogy of cultural responsiveness has nothing much to do with the educator but everything to do with the student and their cultural upbringing.
So, what does Cultural Responsiveness really look like?
As Teachers: First and foremost, we must be open-minded and check any cultural biases we may have at the door. Before we meet any of our students, we must be of the mindset that EVERY student has the ability to learn and be successful. We must get to know our students and understand their diverse backgrounds. We must actively engage with each of our students and their parents on a consistent basis. We need to understand what is happening in our students' lives when they aren't in the classroom. This is important when it comes to creating a culturally responsive classroom that makes every student feel comfortable, open, and ready to receive instructions. Building relationships and rapport is imperative.  Our students want to know that we care about them as individuals and want the best for them academically. Attend extra-curricular activities our students are involved in, participate in school-wide activities, sponsor clubs that represent student interests and/or cultures. Incorporate cultural backgrounds into lessons and turn difficulties into teachable moments. Reach out to parents and foster an open line of communication with them. Encourage parents to share their student's interests and struggles so that as a teacher-parent unit, the student's success can be reached.
As Parents: Parental involvement begins at home with the students. Reading with children at home is a great practice that many parents already partake in. It is especially impactful when the literature directly correlates to the diversity of the student. Foster service to the community with your student. As a family unit, attend community events and participate in community service projects. Share information about your family and cultural traditions with teachers. Be involved and present on school campuses. Join the PTSA and Shared Decision-Making Team (SDM) to make sure your voice is heard. Play a part in the decision-making that directly influences your child's educational experience. Voice any concerns with possible solutions in mind. As always, maintain that open line of communication with the teachers and school staff. Constant communication about a student's progress directly connects to that student's academic success and the more the teacher understands about the background of a student, the better they'll be equipped to meet that child's needs in the classroom.
There are so many resources available that demonstrate how everyone can be on the same page when it comes to academic achievement for our children and students. It is simply a matter of wanting to educate ourselves to achieve more, which leads me to my closing.
One of my favorite educational quotes from Nelson Mandela says, "Education is the most powerful weapon which you can use to change the world."
Imagine if every teacher, every parent, every student, every school, and every community were on the same page when it comes to being culturally responsive and having the mindset of equitable education and academic success for everyone — we'd be a powerful force to be reckoned with and the world just might be a much better place to be.
Our "Dear Parent, From a Teacher" series helps parents obtain the tools and insight to ensure a successful school year for their children. If you are a teacher who wishes to write a guest blog for this series, please email your topic to [email protected]
About the Author
Katrice Shorter has been an educator in Duval County for 16 years and currently teaches Biology Honors and Anatomy & Physiology at Atlantic Coast High School where she also serves as the advisor for the nationally recognized pre-medical honor society, HOSA (Health Occupations Students of America). Katrice is an avid traveler, local foodie, and a budget-friendly fashionista! During her free time, she runs her blog, High Heels and Good Meals, where she shares her memoirs as a stylish foodie.