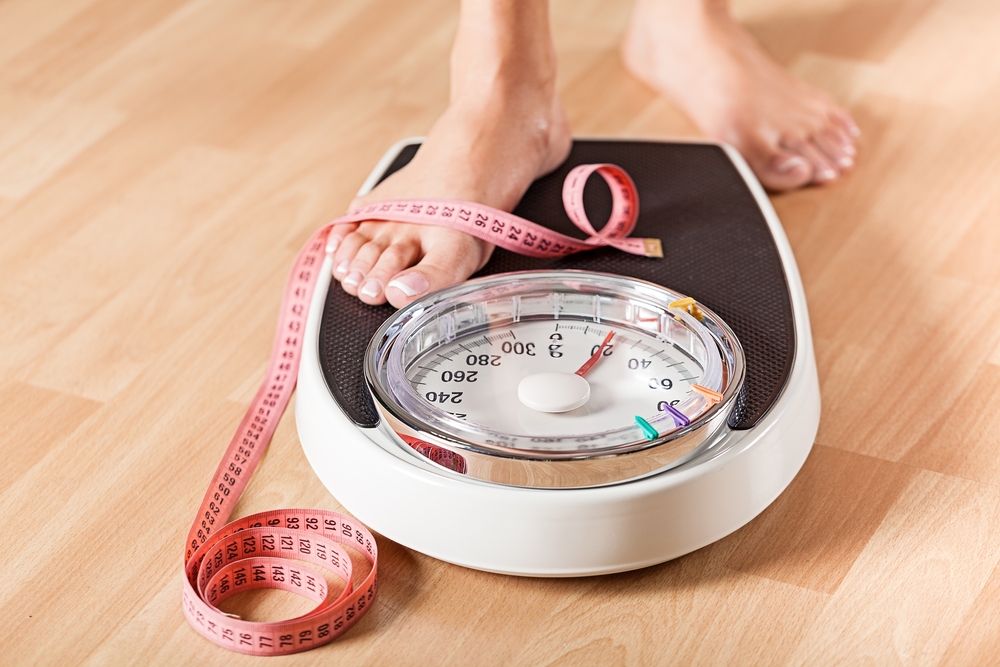 I love that our generation preaches body positivity. I mean that from the bottom of my heart. I love walking around campus and seeing women (and men) of every size wearing what they want. These people radiate confidence, understanding, and acceptance and I am here for it. But these outfits that are super cute and scream, "Here I am, and I love my body," are simply not for me. I am not that person. I am not the one who has always loved her body and to be honest, I may never love it the way it deserves. This is both saddening and shocking, even as I type this out.
Unfortunately, I am still plagued by the late '90s and early 2000s trend of flawless skin, flat stomach, and the 24-34-46 body shape Petey Pablo sang about. None of those things were in the cards for me. As a 5'1″ woman who weighed 102 lbs. at 8 years old, I was in for the battle of my life. Literally. Fast forward to 2018, I had just given birth to my first child, my son Mark. He weighed 1 lb. 7 oz. at birth. I weighed 276 lbs. and had a long road ahead of me.
I STILL DO.
Onederland. I first heard the term on the show The Biggest Loser, which was a staple in our household. I found the show both inspiring and motivating. As someone who always struggled with weight loss, I resonated with these contestants, even though our numbers on the scale looked a little different. Onderland is what a contestant or trainer would say when someone worked their way to lose weight and make it under 200 lbs. Reaching 199 lbs. or less was Onederland, and for me, that was true.
Even though my weight has always been a struggle for me, pregnancy definitely highlighted every single flaw I already struggled with. Pregnancy changed my body in the worst ways. I didn't experience the glow, the lovely locks, the plump bump. None of it. Even after pregnancy, I was left with fluid, high blood pressure, and a deep fear of mirrors.
As a mother, it is my responsibility to set a good example for my son. Confidence and body positivity are equally as important for boys as it is for girls. In 2023, I am turning 30 years old. I am actually pretty terrified of it. I spent 2022 taking charge of my health, and I realized there is a lot of work that needs to be done. From mental health to weight management, I am on a path to hopefully be the best example for my son.
For some personal and critical health reasons, I may never be able to maintain a life in Onederland. Life is all about learning, adapting, loving, and accepting. I've learned what my body can do — from its ability to carry a child (to 27 weeks) to the way it recovers from injury and illness. I've had to adapt to life by not always being the smallest person in the room. I've almost got posing for photos down. I've had to accept life as I navigate with a new diagnosis and a new postpartum body. But most of all, I'm learning to love myself — and to be a person my son can look up to.
I may never be able to maintain Onderland again. I may find myself dreaming of it more and more. One thing is for certain, I am going to be the person I needed when I was younger. I am going to keep on learning and adapting. I am going to make sure my son grows up with one of the best parts of the younger generation today — the body positive, the confidence, the self-love.