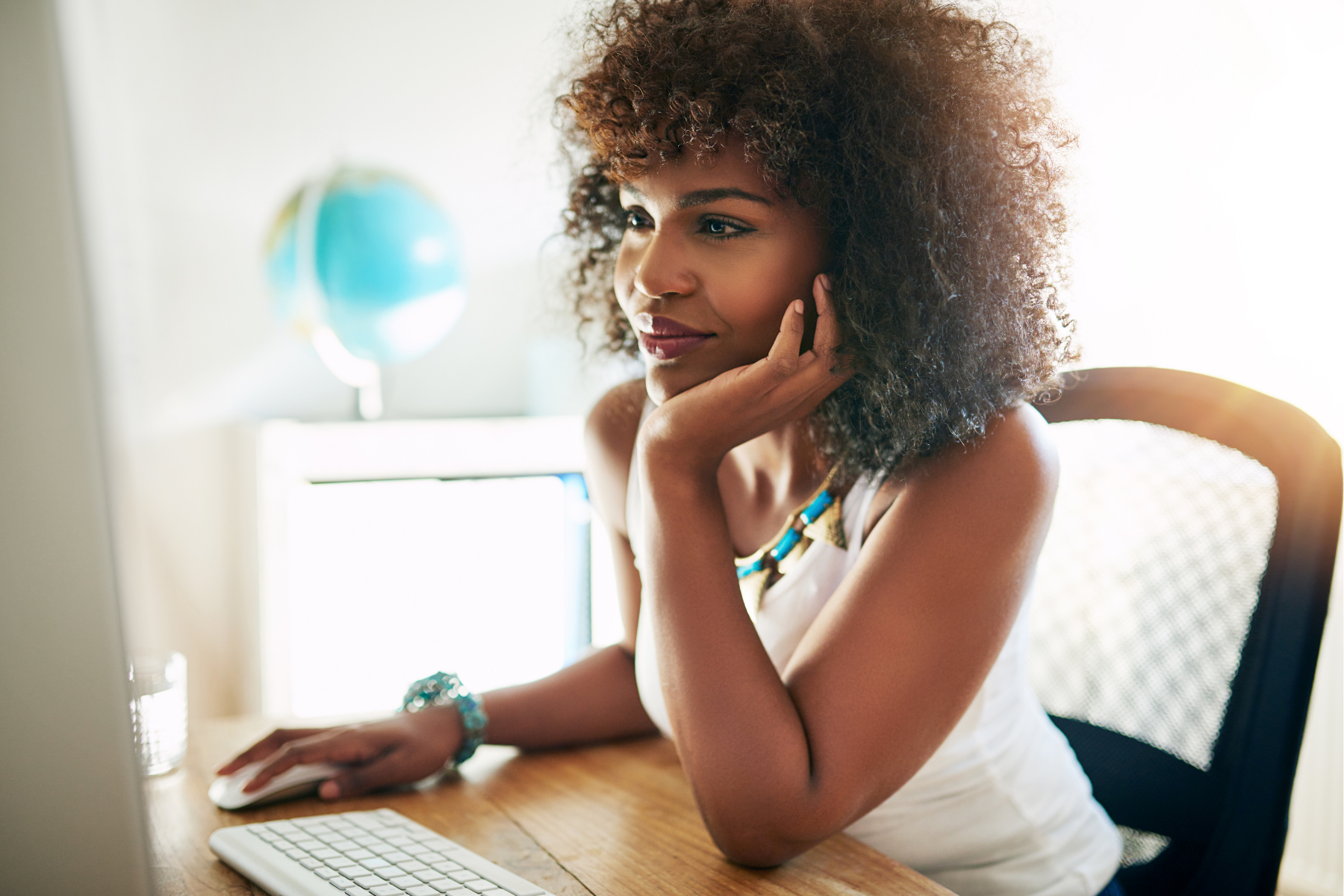 When I was a graduate student looking for a job — with a 5-year-old and newborn — to no avail, I began to seek out mentors. Because surely there's a mama out there who has had to juggle school, work, and being a stay-at-home mom? While on my journey, I met many bright and hardcore mamas who had climbed the corporate ladder, started amazing businesses, and led strong teams. But when I would ask them how they've been able to balance being a mom with work, the same statement rang true as if it were the mantra of the 21st-century woman: "You're going to have to choose between being a mom and being a businesswoman — but you can't be both."
Well, I called BS.
So I switched up my journey to focus more on connecting and networking, hell-bent on finding that woman "whodunnit." You know who I'm talking about. That woman who Proverbs 31 describes as virtuous, getting up at the crack of dawn to prep the house for her family's rising, and then heading off to the market to sell her handmade linens — Etsy sellers would be jealous.
Instead of finding Wonder Woman brandished in a skin-tight costume with a golden baby carrier and stroller standing atop a corporate building — I found her, y'all. Or them, I should say.
It was my neighbor across the street who crafted beautiful boutique clothing items and sold them on Facebook for top price. It was another neighbor selling the most artistic cookies that even Disney couldn't compete with. And yet another neighbor who anticipated Halloween like I'm waiting for Christ, turning her garage into a haunted house worthy of Hollywood theatrics. Another friend started her own event management company with being slotted to run meetings for global leaders. And they all did it from home with their kids.
When I asked "HOW?!" — I received a lot more than some mantra. But instead, they all in their own way said, "I love it, I make it work, and I brand." I'm not going to lie. It was a huge letdown but also a great relief because I then knew it was possible. This revelation led me to an audience with CEOs, Fortune 500 leaders, government officials, and the like, all while fixing nursing, turning on Yo Gabba Gabba, or neutralizing a serious toddler meltdown.
Creating Your Brand
So, if you're like I was, yearning to create and sell something, be it a service or product, and still be a mom but not sure where to start, I'll help you. The first two things you need, passion and resilience, I can't teach. But if you start by creating your brand, most of the time the others work themselves out. So, how do you build a brand off and online while helping your princess into her fifth outfit of the day? It's simple. Not easy, but simple:
1. Join the conversation. Whatever you're selling, find the social media community that is most vocal and start engaging. Don't say, "Buy my stuff," but do share something you've learned or are knowledgeable about. Do this for two weeks.
2. Create a look. For your own social media pages and branding materials, use sites like Creative Market, Canva, and PicMonkey to create a cohesive look and aesthetic for the content you put out. For content ideas and inspiration, consider sites like AnswerThePublic and Pinterest. Do this for two weeks.
3. Connect. Once you've engaged with the community and have a look and feel about what you do, start to connect and network. Form partnerships with people in your niche community. One connection leads to another and to another and so on. Focus on this for three or four weeks.
4. Work it! By the end of one or two months, you should have a budding network of like-minded mamas who love what they do, make it work, and brand like it's nobody's business.
Do you have a business you're looking to promote? Feel free to add it to our free Family Directory!