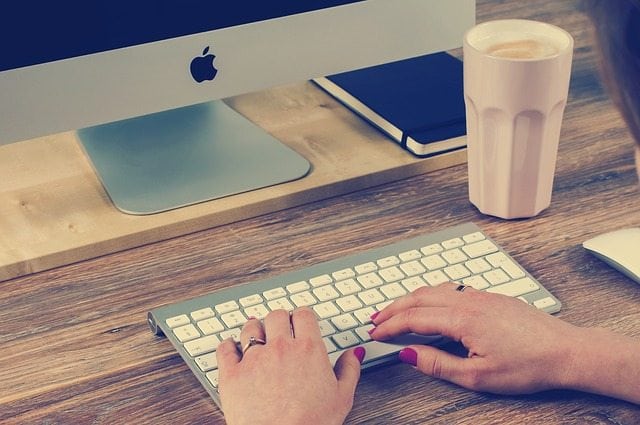 Returning to work after any length of time at home with the kids can be stressful. One source of this stress relates to your resume and how to present yourself as a solid, experienced candidate. By far the most common question I receive from moms returning to work is, "I haven't worked in X years! How do I fill that job gap on my resume?"
There is good news and bad news.
The bad news is our job market is crowded with highly qualified, talented candidates who don't have job gaps. Companies operating post-recession are also staying productive with fewer employees, creating more competition for each job.
Rough, I know. Now for the good news!
Your time as a stay-at-home mom doesn't have to be a gap in your work history! I cringe when I hear a client say, "I took time off to raise my kids." In my experience, modern stay-at-home moms rarely take time off. Most of these moms were quite busy — usually without realizing it — helping people, gaining experiences and building skills.
So, how does that equate to actual "work" experience? We now live in a "gig economy," where many workers are foregoing the corporate payroll to work at home on their own. In fact, software company Intuit predicted that nearly 40 percent of U.S. workers will be independent contractors by 2020. Working for yourself at home, or shifting from gig to gig, is becoming the norm.
This is great news! Here is how to leverage it for your resume:
Find Your Experience
You just need to realize what you did during that time that honestly and accurately counts as "work" — besides surviving on almost no sleep, managing a busy household and keeping everyone fed and happy.
Looking back on your time at home can be difficult. The early years for me remain pretty fuzzy. But it is worth sitting down and thinking back month by month, year by year, to mine for commitments you made that required your time and brain power and built your skills. Did you help plan a church event? Organize a PTA committee? Pitch in with a local congressional campaign? How about that charity food drive you co-chaired? Most stay-at-home moms don't realize how much work they actually do. Moms tend to brush it off as "just little things" they did to help out or stay active. But these little things are brimming with transferrable skills! 
Identify Your Transferrable Skills
As the name implies, transferrable skills are those you used for one thing, but are useful in other ways as well. If you organized a book club and created a Facebook group to bring in members, you gained transferrable skills (marketing and recruitment). If you led the group in voting on book selections, collected donations for snacks and mediated the meetings so everyone could contribute, you utilized another transferrable skill: management.
Once you determine a list of commitments you made and the skills you gleaned from them, determine if they apply to your field. If you made and sold jewelry at a crafts market last summer, and you are now applying for a banking job, focus on how you negotiated your vendor contract and managed your profits rather than the design or marketing aspects.
Pinpoint the Results of Your Efforts
Finally, draw out any results you created in these endeavors. These can be measurable outcomes, but they don't have to be. Don't dismiss results just because they are small! If your involvement helped in some way, it counts.
A few years ago, I worked with a mom looking to return to interior design. She spent several of her years at home as a Cub Scout den leader. Though she amassed a lot of experience, she felt it lacked relevance, and therefore, value. Quite the contrary! In the end, her resume reflected the many successes — including art and construction projects — she executed with the boys, which also helped to drive membership.
It is important to note that experience doesn't have to be continuous. Gaps between jobs have become commonplace since the economic recession when layoffs were rampant and people spent months job searching. Time is not as important as the results of your efforts. Show them you kept growing, creating experiences and gaining skills.
How do you title this experience? Depending on your field, you can list yourself as a consultant, freelance contributor, independent contractor and so on. There are no strict rules as long as you avoid fabricating employment with a company.
Utilize Alternatives To Experience
If you really cannot find any experience to list, there are other options:
Invest in yourself via classes. Consider spending $50 or so for an evening class at UNF or FSCJ. Both offer plenty of relatively quick courses in a bevy of areas from medical coding to project management. They also offer certification courses if your field requires them. Showing you make an effort to advance your skills can be a great stand-in for work experience.
Volunteer. While working for free is not ideal, volunteering can be an awesome way to gain experience. This is especially true if you can volunteer in a capacity that benefits you. Are you a graphic designer? Create a website for your running group. Are you a corporate trainer? Volunteer to teach at a community center. Are you business analyst? Help a friend organize their small company's processes.
Consider a new career. This is a great time to consider embarking on a brand new career. I recently worked with a 20-year banking veteran looking to move into nursing. He was driven to help people, and he is now happier than ever. There are great opportunities if you are willing to take a cut in pay and job rank. The tradeoff is nearly always worth it.
In today's job market, moms returning to work are no longer stuck with a job gap on their resume. With a little creativity and resourceful thinking, you can present solid work experience to help get the job you want.
About the Author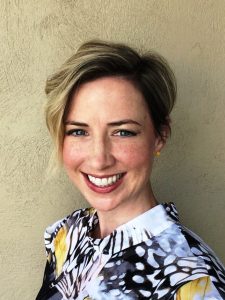 Cathy Eng is a writer and mother to daughter Marlee, born in 2007, and son Kingston, born in 2009. A Smoky Mountains native, Cathy earned a journalism degree from the University of Tennessee before migrating south to Jacksonville. After five years in corporate communications, she left the business world to do more important work as a new mom. Cathy later embarked on her freelance writing career and launched a resume writing company Resume Rocketeer. She loves balancing the craziness of motherhood with the fun of freelancing – and helping other moms with everyday ideas and solutions. Her website is cathyengwriter.com.