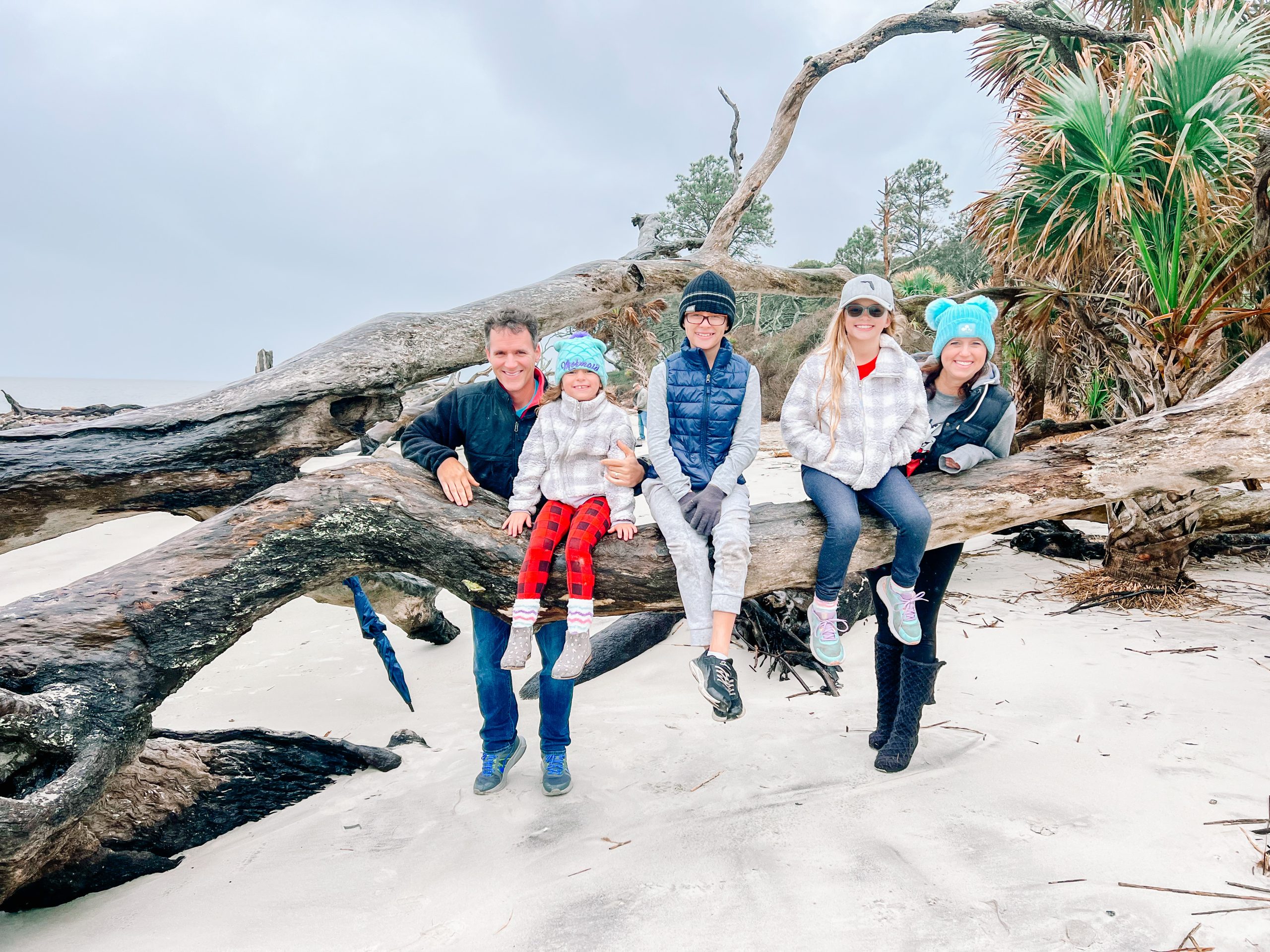 If you're looking for a break from the hustle and bustle of daily life but don't want to go far, Jekyll Island, GA, may be just what you're looking for. It has beaches, places to let kids climb to their hearts' content, bike trails for days, great food, art opportunities, and a huge affinity for sea turtles. The best part? It's only an hour and twenty minutes from home. Read on for specifics of what to do!
Getting Physical
One of the things we love to do as a family is to be active! Jekyll is a great place for families to accomplish this goal together. One of our favorites every time we go to Jekyll is playing a round of golf at Jekyll Mini Golf. While it's not the fanciest course, there are two to choose from, and my 6-year-old didn't have any trouble keeping up. There are even rates if you want to come back and play a second round, or all day as many times as you wish. Then let the kids burn off extra energy at the playgrounds adjacent to the golf course.
Not into golfing? Try biking! There are several bike trails that take you all over the island. It's a great way to explore and wear the kids out. You can bring your own or rent them on the island. With more than 22 miles of trails, there's one that's perfect for your family!
Jekyll also offers horseback riding tours, carriage rides, or if you prefer to be on the water, kayak tours.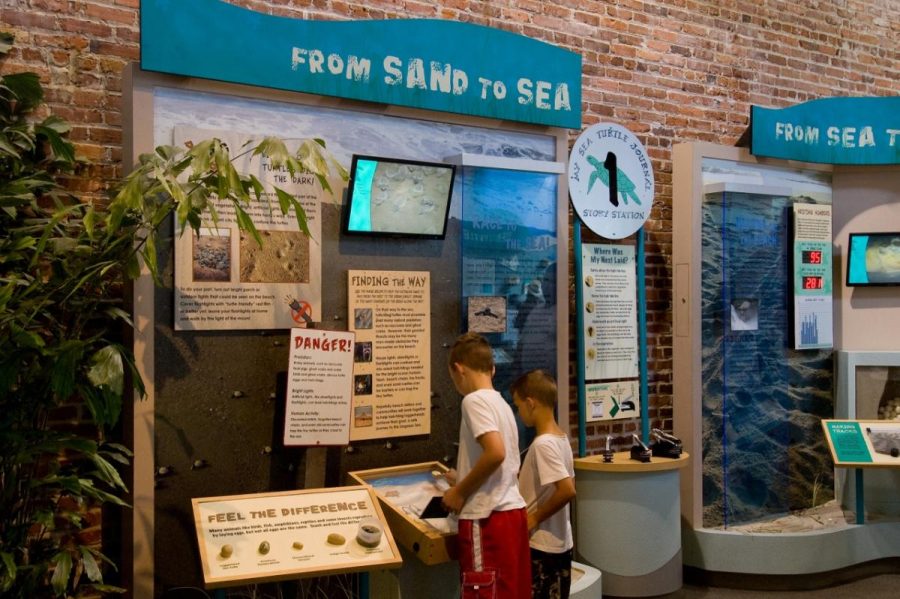 Animals
Animal experiences are plentiful in Jekyll Island. The Georgia Sea Turtle Aquarium is a great way to spend a few hours learning. You can save it for a rainy day or make it an afternoon activity to get out of the heat for a bit. There is a window where you can watch animal operations, as well as giant tanks in the back of the center where you can see turtles that are being rehabilitated.
Feel up for a run that benefits the island mascot? Join in on the Turtle Crawl — a 1K, 5K, or 10K that benefits the turtle center. You can also support them by running virtually. Or go all out and participate in the Cold Stunned Plunge in November and plunge into the ocean on a (maybe) chilly morning. Funds from this also benefit the Georgia Sea Turtle Center (I told you it's the island mascot)!
Dolphin tours are another wonderful way to be out in nature, and we loved the captains on the boat. They are extremely experienced and were able to help my little one feel confident about boarding the tour. We enjoyed the jokes and facts about Jekyll, and though we didn't see any dolphins on the day of our trip (the weather was terrible), we'd return to do it again.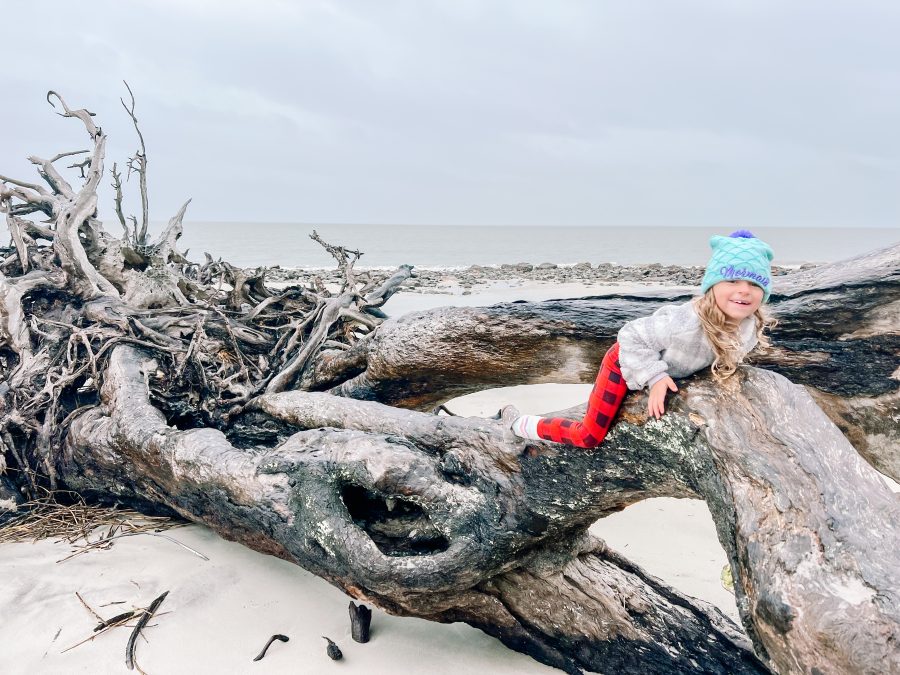 I think my kids' favorite adventure the last time we went was climbing at Driftwood Beach. Similar to Boneyard Beach on Big Talbot Island, the downed trees made for the ultimate obstacle course. The kids pretended they were explorers and pirates, while my husband thought some of the roots of the trees looked like the set of Game of Thrones. It was good, imaginative fun, and had the weather been nicer, we would have stayed all day. The walk to the beach is very short, which is nice for young kids.
There are also two small shopping areas — one is called Beach Village, within walking distance of our resort, and the second is the Historic District. The Historic District is a very charming group of shops that look like small houses that display various local artisans' work.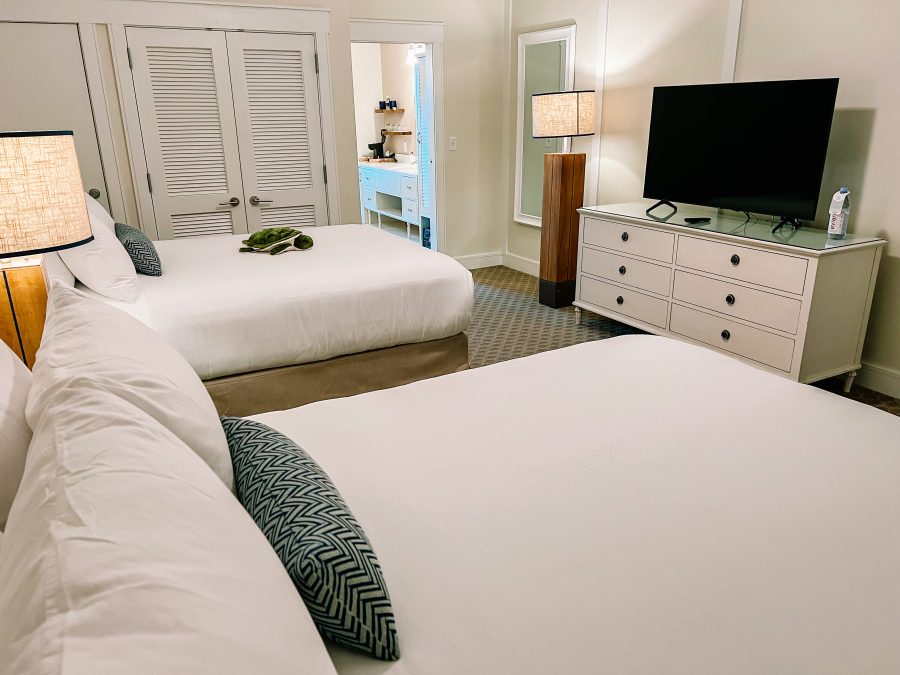 Resorts and Hotels
Though Jekyll Island is small, there are many places to stay! We ended up at the Jekyll Ocean Club, an oceanfront resort and sister hotel to the iconic Jekyll Island Club Resort. It was lovely, and I enjoyed having space to spread out (it was a working vacation for my husband). It was also wonderful to be steps away from the beach, and the kids loved the "yard" we had to run around in! Eighty Ocean Kitchen and Bar (the main restaurant at the resort) had great breakfasts and pizzas, and we also loved the coffee and sweets at The Pantry. Hotels, rentals, glamping, and regular camping are all options — Jekyll has a lot to offer!
Special Events
Visiting Jekyll Island was a great way for my family and me to get in the Christmas spirit this year while not having a traffic-filled day of travel. I gave my kids their packing list in the morning, and shortly after lunch, we left for our little adventure. Dubbed Holly Jolly Jekyll, the months of November and December mean pop-up hot chocolate stands and trolly tours to see the beautiful lights around the island (you could also do a self-guided tour as we did). You can take a horse-drawn carriage ride, go horseback riding on the beach, visit the pop-up Christmas store in the Historic District, enjoy movies at the Club, or simply stare at the beautiful, light-wrapped trees.
What I love most about Jekyll Island is there's always something going on! Whether you want to eat your heart out at the Shrimp and Grits Festival, golf at the Johnny Paulk Golf Classic, search for an Island Treasure (clear plastic globes are hidden all over the island, and if you find one you take it to the Jekyll Island Guest Information Center and exchange it for a real glass float), or take part in Holly Jolly Jekyll, family fun abounds.
Tell us — what's your favorite activity on Jekyll Island?