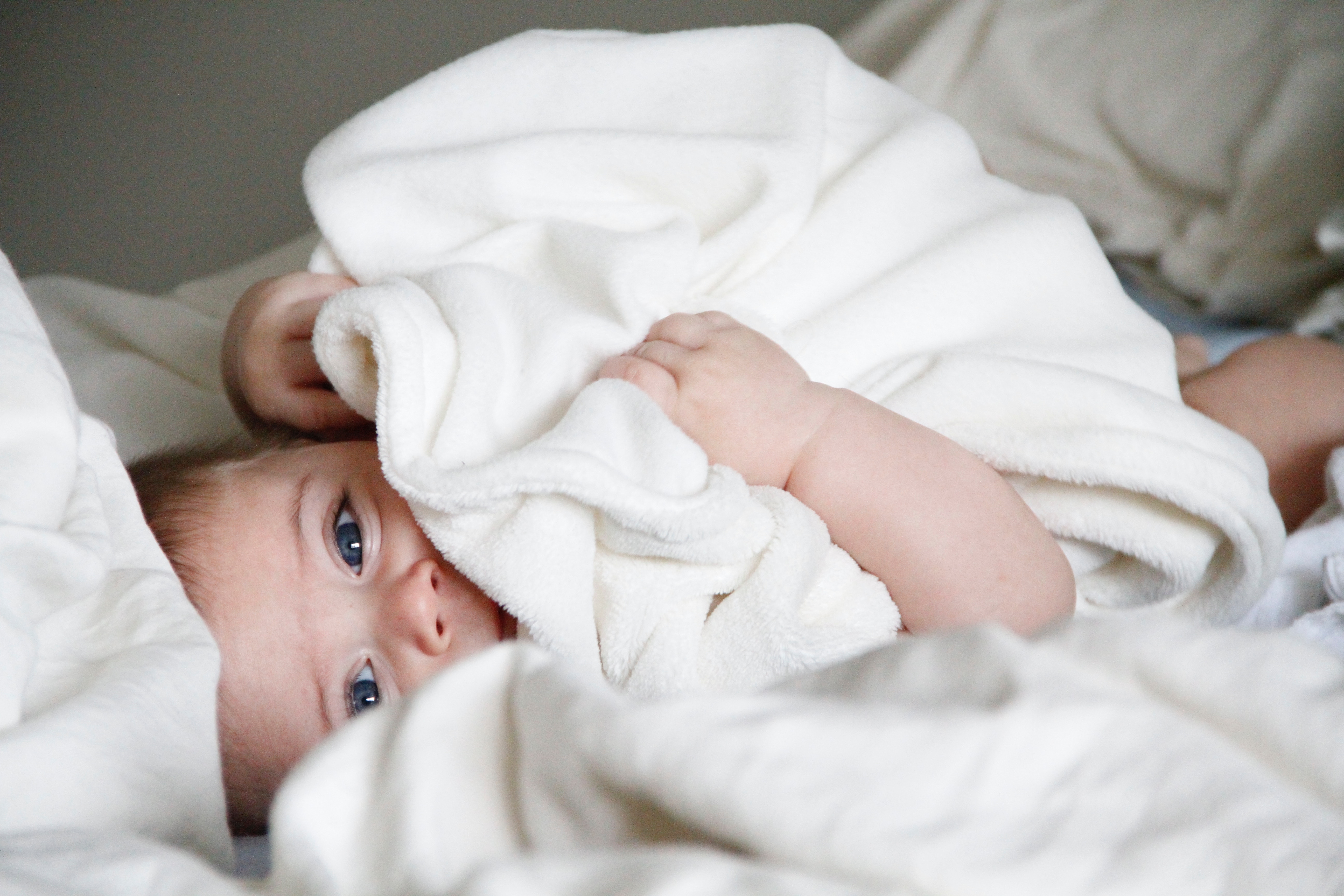 My second son was born with an extra digit —a thumb to be exact. The condition is called Polydactyl. Sometimes, it can be associated with other conditions or syndromes. At 3 weeks old, his doctor sent us for bloodwork, an ultrasound of his kidneys and bladder, to see a pediatric orthopedic surgeon for thumb purposes, and a pediatric cardiologist. Needless to say, it was a very scary time. Not to mention, I was just three weeks postpartum and very emotional.
Most of the test results came back negative, except for one — the echocardiogram of his heart. I'll never forget watching them hook up wires and patches to his teeny-tiny body. I tried so hard not to cry and to sit calmly with him for that 30 minutes, trying to figure out what the tech was looking at on the screen, and whether it was good news or bad news. A few days later, the nurse called with the results. Somehow, I had missed the call and when I called back, the office was closed for the day. Talk about anxiety. I assumed something was wrong or they would have left a message giving the all clear. Instead, they said to give the nurse a call, so they could discuss the results. I was a basketcase for the next 24 hours waiting to speak with someone. Then, I started Googling what could potentially be wrong. Bad move.
The next day, I called 26 times until someone answered the phone. I wasn't leaving a message and I wasn't waiting for a call back — I needed answers immediately. A nurse got on the line and told me he has something called bicuspid aortic valve. I don't remember a lot of the conversation after that; I was frantically trying to write things down, but my hand was shaking so badly, and the tears were flowing down my cheeks. How could my sweet baby boy have a heart condition? I don't even remember how the conversation ended, but I phoned my husband immediately. He could barely understand me I was so upset. He was out of town which only made matters worse. I explained to him what she said and asked him to do some research because I couldn't do any more research for my own sanity. He agreed, Google was not my friend.
He called back a little while later and told me the diagnosis basically meant our son was born with two heart valves instead of three. That sometimes kids could lead perfectly healthy lives, with monitoring over the years, and then later in life potentially need some sort of medical intervention. This was the best case scenario. I was at a loss. How did this happen? Is this something I did? Why didn't they see this at my many high-risk appointments? Is this common in IVF babies? So many questions, so few answers.
I asked my husband to call and speak with the doctor, and I wouldn't rest until he did. It took two days — TWO DAYS — for someone to call us back, all my worst fears consuming my every thought. He finally spoke to the doctor who explained it a little better, but I was still not sure what it meant. We scheduled a face-to-face appointment the following week, so I could hear what this meant straight from the doctor. I'll never forget before she even started to explain, she handed me a tissue and said, "Are you okay, Mama?" No. No, I was not okay.
Turned out, a super senior specialist read the echo test and saw the slightest valve issue. She said most people would not have even noticed it. It's hard to tell at such a young age whether the condition is a condition at all. So, we would have to wait a year to re-check his heart to be sure. Wait, what? A year. Two days nearly killed me, and now I must wait a year?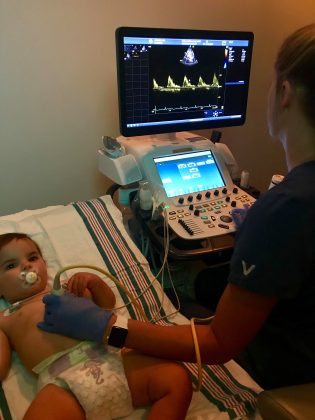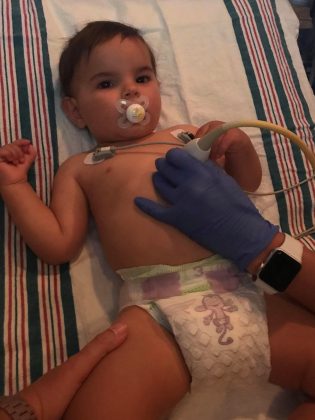 The bright side was if he, in fact, had a bicuspid aortic valve, it was the "best thing" to have in terms of heart conditions go. He would likely have no side effects or limitations growing up but would need to be monitored by a cardiologist his entire life and probably have surgery in his 40s or 50s.
I tried to focus on the positive, that all his other tests were negative, and hold on to the chance that this could not be anything at all. I needed to be patient, say lots of prayers and thank my lucky stars it's not more serious. It was a loooooooonnnnnnggggggg year.
When it came time for our follow-up, I couldn't make the appointment soon enough. We went back to Wolfson Children's Hospital for another echocardiogram. This time, my son was much more aware of his surroundings. He was checking out the nurse, feeling the cords coming from his bare little body and overall curious. Thirty minutes and 78 photos of his heart later, we were escorted back to our room to wait for the doctor to read the results. When she finally came in 47 minutes later, I held my breath and looked up at her to try and read her body language before she could say a word. She was smiling! She happily said, "Your son is fine — we don't see any issues with his heart at all." Again, she handed me the box of tissues. Only this time it was tears of joy!
One medical hurdle down, one more to go with the surgical removal of his extra thumb. We have also waited over a year to get a better understanding of what will be involved with this surgery. The doctor wanted to wait and see which of the thumbs was more developed after a year and to take another x-ray when he turned one. Even though it's cosmetic, it's still a four-to-five-hour surgery with weeks of recovery. This time, I'm not in such a rush for answers, or surgery.