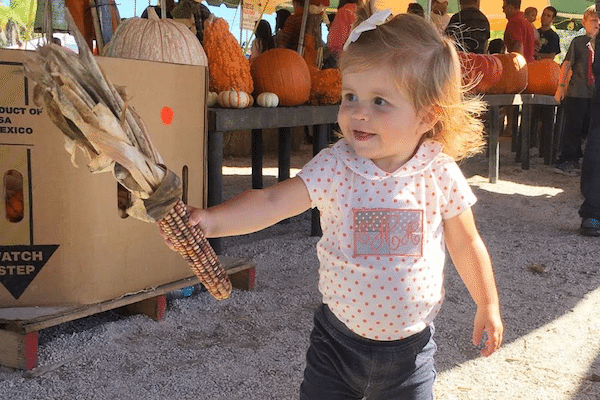 If you're a parent, you know the struggle of dressing your children all too well. Whether it be the size, color, scratch level, button placement or (God forbid!) a zipper. But when a season change approaches, Lord help us all. You finally got a solid wardrobe lineup that was working for your kid, and now the temperatures are swiftly changing. But that doesn't mean you need to toss every single neon pineapple shirt or pair of plaid shorts in exchange for an entirely new wardrobe comprised of boots, leggings and sweaters. It is possible for a smooth seasonal transition without breaking your bank in the process.
Make it last a long time. Have a dress that your daughter just loves but is getting too short for the winter months? Pair it with some tights or stretchy jeans. Same goes for any short-sleeve dresses and shirts — wear them over a long-sleeve shirt.
Store all the summer clothes. Don't donate those summer clothes just yet! You never know what will fit when spring rolls around — trust me.
Save those holiday outfits. Maybe they can't wear the jack o'lantern shirt that says "Happy Halloween" in December, but the cute polkadot pants that came with it might pair nicely with other things! And put the holiday shirts in with the summer clothes because they very well may work next year.
Keep a bathing suit out. Although you may not be hitting the swimming pool or beach, you just might manage to get away for a weekend somewhere with an indoor pool (lucky you!). This way, you won't have to dig around for an hour, making a huge mess looking for that tiny one-piece or swim trunks. Just stick it in the back of the undies and socks drawer for easy grab-and-go!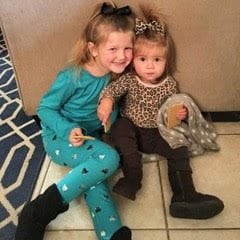 Buy solids and mix & matchables. You really can't go wrong with classic solids — comfort, style and a cinch to mix and match. Target has an adorable mix-and-match section for under $10. Carter's also has some great little mix-and-match outfits.
Use those soft, stretchy clothes as pajamas. If your child is anything like mine, an elastic waistband and a plain graphic T-shirt is all that really works. So, even if those shorts are covered in ice cream cones and beach umbrellas, who cares? If they are stretchy and comfy, use them as PJs! Thrift Tip: Hit up your local Goodwill or secondhand store for small T-shirts to pair with those shorts for comfy jammies. They will probably be extra soft, also, seeing as they have been washed a time or two.
Winter Crocs (yes, seriously). Hey, I'm a Croc wearer myself, and my daughter definitely is. I forced it. They are waterproof, slip-on, not tight and don't cause blisters. I'll take every color, please. But don't give up on those summer shoes just yet. Pair some warm, fuzzy socks with them to wear with pants and turn them into winter Crocs. Hey, don't knock it 'til you try it! Just wait until you have five minutes to get your kid to school, and he's throwing a level-5 tantrum, screaming like banshee because the other shoes gave him blisters. You're welcome.
Layers, layers and more layers. I'm too hot! I'm freezing, Mom! Yeah, yeah… I know. Pair a short-sleeve shirt with a cardigan or jacket. Hot? Take it off. Cold? Put it back on. Problem solved.
And above all, the important thing is to just keep them dressed. Keep them warm. And make sure they have some type of shoe on. Some days the neon pineapple shirt, flannel pajama pants, fuzzy boots and plaid jacket will just have to do.
About the Author
Ashley Hogan, from Louisville Kentucky, currently lives on Amelia Island with her husband Mark and their two little girls, ages 1 and 5. She loves cooking, the farmers market, setting out on new adventures with her family, food and drink of all kind, and sweet southern style! Read more on Ashley's blog, My Dear Heart.